They come from various sectors of the community, but each of the five new members of the Tulsa Hall of Fame has profoundly impacted Tulsa and made it a better place for all of us to live.  
The new members will be formally inducted by Tulsa Historical Society and Museum on Oct. 4 at Southern Hills Country Club.
Chosen by an anonymous committee, "The inductees are generous with their time, their talents and their treasures," says Michelle Place, executive director of THSM. "It's a matter of diligence and pursuing a passion and caring about the community."
The induction ceremony, a formal black-tie dinner, marks an important event for THSM, serving as its primary fundraiser for the year, through sponsorships and a limited number of tickets available to the public.
"It is our one and only annual fundraiser, but it's also recognizing those Tulsans who have given so much to our community to make it the place where we get to live and work and play," Place says. "And by recognizing these individuals, we are telling Tulsa's history."  
Tim Colwell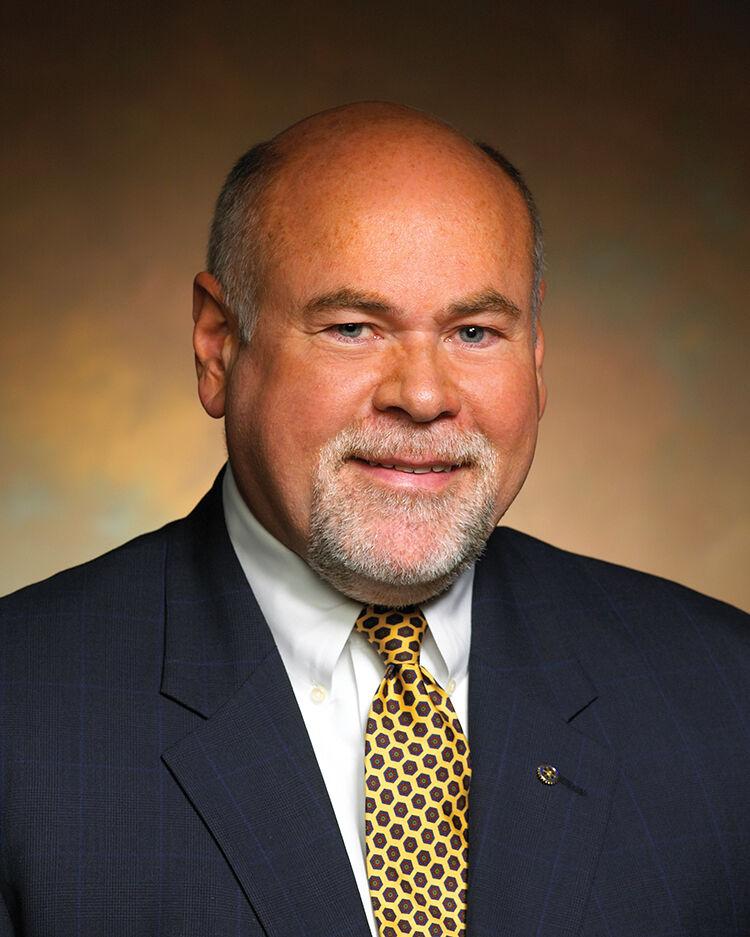 A master of cultivating relationships and a faithful Christian servant, Colwell was a giant in the world of local public relations. He worked for Williams and served as president of Tulsa's chapter of the Public Relations Society of America, among many other influential appointments.
Colwell died at 68 on Jan. 14 after a three-week battle with COVID-19.
Before retiring in 2018 he was heavily involved with the Downtown Tulsa Rotary Club, acting as president in 2007 and spending years co-authoring the club's 100-year commemoration book and co-chairing its centennial celebration. He also was an adjunct professor at the University of Tulsa, teaching public relations, and on the board for Oklahoma Center for Nonprofits from 2014-18.
Being honored for the Tulsa Hall of Fame would have surprised him. "He would be blown away. He was so humble, yet everybody's friend," says his widow, Patty Colwell.    
The key to Colwell's impact was his intensely personal way of connecting with seemingly everyone. "When he talked to you, you were the only person in the room, even if you were in a room of 1,000 people," Patty says. "Whenever his friends or any of his family from Iowa would come here, he did a Tulsa tour like nobody. And he particularly loved to do it in his convertible, top-down." 
B.C. Franklin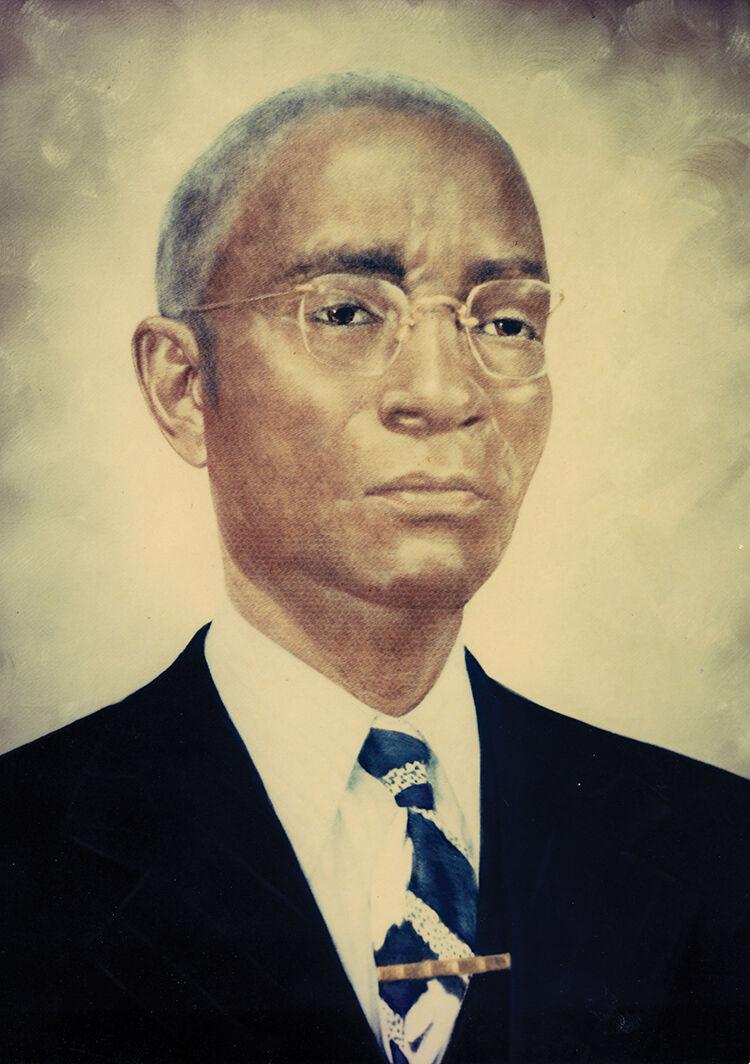 Born in 1879, Buck Colbert Franklin was a lawyer who defended Black and Native rights in the early days of Oklahoma statehood. 
According to one chronicler, his mother was of mixed Choctaw and Black ancestry and his father Black. His grandfather bought his own freedom from his Chickasaw enslaver.
Franklin lived through the 1921 Tulsa Race Massacre and subsequently led the legal fight to successfully defend its victims from having their property rights stolen by the City of Tulsa.
He lived and worked in Tulsa until his death in 1960, and contributed valuable firsthand accounts of some of the events of the Race Massacre, with his descriptions of planes dropping bombs and fire on the Greenwood neighborhood supporting long-held suspicions of those actions. 
An indication of his impact is the city park named after him on East Virgin Street, near Booker T. Washington High School.  
"B.C. Franklin certainly should have been added (to the Tulsa Hall of Fame) a long time ago, but he wasn't," Place says. "There's no better year than 2021 to honor one of the first Black lawyers admitted to the Oklahoma state bar, who worked so diligently for Tulsans to reclaim their property in the Greenwood aftermath."  
Toni Garner
For Garner, the owner of Toni's Flowers and Gifts at 3549 S. Harvard Ave., induction into the Tulsa Hall of Fame is an overwhelming honor. In fact, she finds all the attention a bit embarrassing.
"Actually, I'm floored about it," says Garner, who has served as president of the Oklahoma State Florist Association and president of the Ozark Florist Association. "I thought, 'Me? I don't know.' I'm actually shocked. I'm very honored. I'm not ever the center of anything."
Garner has supported many local causes often by providing floral arrangements for events with flowers in kind. She has collaborated and spent much time with organizations like Assistance League, Tulsa CARES, Newman Center at the University of Tulsa, Parent Child Center of Tulsa, St. Simeon's Foundation and Signature Symphony at Tulsa Community College, among many others. 
 "Her generosity is just unparalleled," Place says. "She was saying she doesn't deserve this, and who is the most behind-the-scenes person? Toni Garner."
Jake Henry Jr.
Henry, 79, recently retired from 19 years as president and CEO of Saint Francis Health System, a tenure that helped transform the organization into the largest health care network in Oklahoma.
He presided over a period of unparalleled growth, expanding its footprint in many areas around the state, adding facilities and physicians, while also making an impact by being one of the key proponents of Proposition 802, which extends Medicaid to thousands of uninsured Oklahomans.  He worked for years to get it on the ballot. Oklahoma voters passed it in 2020, and it went into effect in July.  
"I've left that organization with a trajectory of growth and expansion that met community need. I'm very proud of that," says Henry, who was president and CEO of CHRISTUS Spohn Health System in Corpus Christi, Texas, before coming to Tulsa. 
His contributions go beyond health care. He also has served as Tulsa Regional Chamber chairman and on the board of the Tulsa Area United Way. 
For Henry, the most amazing part of being named to the Tulsa Hall of Fame is joining several people he regards highly. "Obviously, it's a great honor," Henry says. 
Hannibal B. Johnson
Johnson is best known for his work documenting the 1921 Tulsa Race Massacre, but the author, attorney and former adjunct professor's impact on Tulsa goes far beyond his books on the subject and his leadership of the education committee for the Race Massacre Centennial Commission.
Johnson is a past chairman and president of the Tulsa Rotary Club. He has served as chairman for the Foundation for Tulsa Schools and president of Leadership Tulsa, as well as the international leadership organization Community Leadership Association.  
"The other sector I've been involved in pretty deeply and intimately is diversity, equity and inclusion," says Johnson, who is a DE&I consultant. 
For 10 years, he directed Anytown, Oklahoma, the Oklahoma Center for Community and Justice's diversity leadership camp. 
"The teenagers who went through that camp are all adults now," Johnson says. "Many of them are professionals. They're doctors, they're lawyers, they're in the community. So that kind of impact through legacy is really important to me."
Johnson feels honored to be inducted, adding, "I guess it really attests to the sense of community I've felt here in Tulsa for a long time."