Students are the heart of any school. Everyone from the teachers and administrators to bus drivers and custodians are there day after day for the children who fill the classrooms and hallways.
But the COVID-19 pandemic changed the way many schools have looked and operated for the past year. School districts aren't just dealing with the challenges facing students and teachers, but also those facing substitute teachers and support staff. 
During a typical year at Tulsa Public Schools, the state's second-largest school district, there are about 400 active substitute teachers available, says Devin D. Fletcher, chief equity and talent officer at TPS. 
"The need varies day to day; however, there are periods where we see 300-plus requests for a substitute per day. In order to fulfill those requests, you would need approximately 600-plus substitutes in the substitute pool given variability and availability on any given day," Fletcher says.
And while the number of requests for substitutes hasn't increased dramatically due to the pandemic, the number in the substitute pool has decreased by about 75% over concerns of COVID-19 and the increasing use of technology.
"We are leveraging our internal teams to fulfill the need in buildings," Fletcher says. "We have teachers, teacher assistants and paraprofessionals, and other district office staff members that are taking on the additional load."
Education organizations locally and across the country are no strangers to doing more with less, he says, but at some point, it does take a toll.
"We ask staff members who are already stretched to take on more, and they do so gracefully in the service of our students," he says. "However, shortages can have an impact on student learning and engagement, teachers' effectiveness, and retention of staff and students."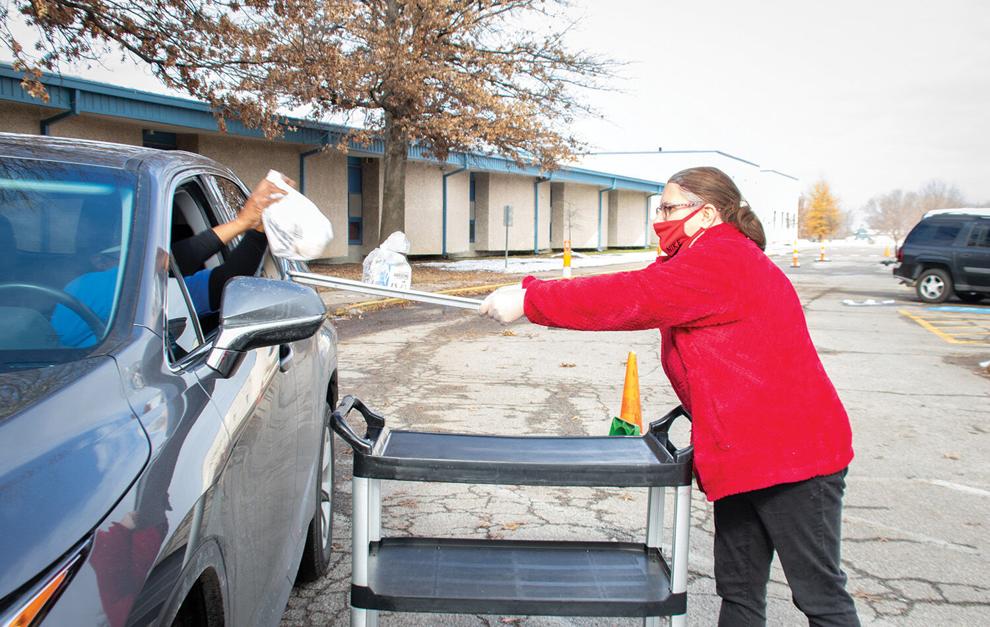 Other area school districts are facing similar challenges.
At Jenks Public Schools, 45% of its substitute teacher pool are over 50 years old. Normally, there are about 300 people signed up to be a substitute, but this year that number sits at less than half that with only 135 people in its substitute pool. Substitutes opt out of the pool for a variety of factors, including risk factors related to COVID due to their age or medical conditions or their own children's disrupted schedules in the wake of school closures and so forth.
Even before COVID-19, the demand for substitute teachers was higher than the supply, according to Dana Ezell, Jenks' chief human resources officer.
"The pandemic has magnified the need," Ezell says, stressing the absent number of substitute teachers. "Individuals with health risks are unavailable to substitute. Distance learning and other family situations have prevented individuals from being available to substitute." 
At Union Public Schools, the substitute pool consists of 200 to 250 people ranging from 19 to 70 years old. On any given day 50 to 150 substitute teachers are needed in classrooms across the district, says Jay Loegering, executive director of human resources at Union.
"The need for substitute teachers has increased because a number of people who usually substitute for us have decided to not work this year due to COVID-19," Loegering says. "That has reduced the number of available substitutes and made it more difficult to cover classroom openings. COVID-19 has also increased the number of people out due to quarantining."
At all three districts, substitute teachers are primarily used for in-person teaching, and while each district has different pay scales and policies, generally substitute teachers can make anywhere between $60 and $140 a day depending on their education level, experience and certifications. 
"Jenks Public Schools has increased substitute pay and has added permanent substitute positions, which allows substitutes to work daily and qualify for paid benefits," Ezell says. These rates were increased Sep. 14. "Substitutes play a critical role in stepping in to provide instruction when teachers are not able to be present."
To fill the substitute gap at Union, local outreach is being done as well as the district contracting with a local staffing agency to provide additional substitutes, Loegering says.
Departments and support staff, including child nutrition, maintenance, transportation, facilities, teacher assistants, paraprofessionals and custodial staff, which are critical to the operation of a school and district, also have been affected by the pandemic.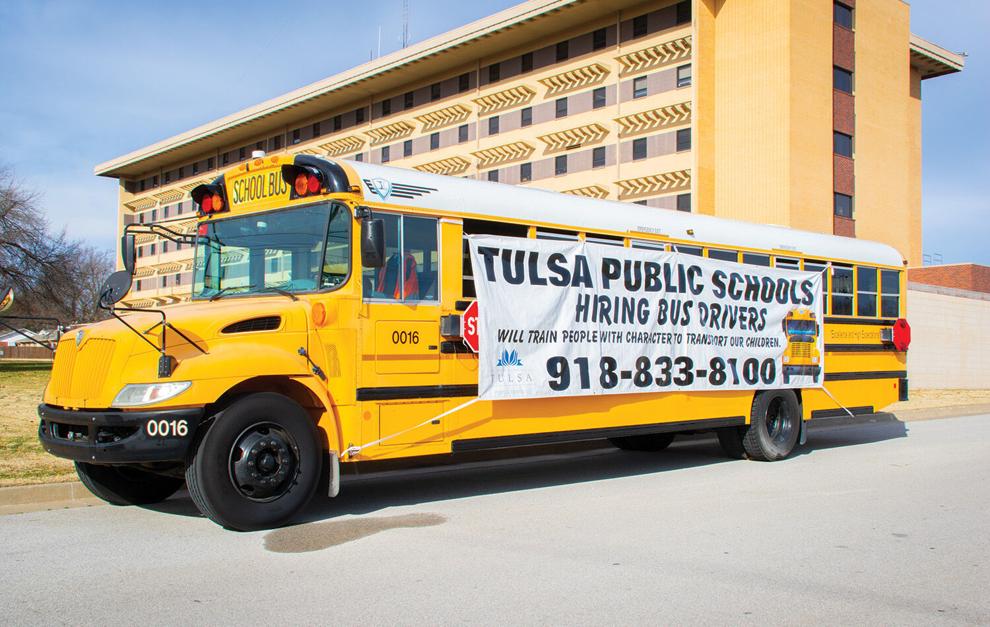 Even so, each district still provides meals for its students daily. Prepared each weekday by the district's child nutrition department, TPS has "grab-and-go" sites for breakfast, lunch and supper as well as "mobile meals" that serve children. They total about 15,000 meals a day. The child nutrition department at Union Public Schools also has meals for distance learners distributed at school sites and delivered to bus stops, and the child nutrition staff at JPS also prepare and serve meals to children on campus and in distance/virtual learning. 
At one point in the fall, the number of Union bus drivers quarantining meant secondary students and teachers had to move to distance learning because there weren't enough drivers to get the kids to school, Loegering says.
 "Anytime there are staffing shortages there is an impact on students," he says. "However, in every school district around the country, all of the staff are there for the kids and take on anything they can to minimize the impact on the students' learning and development. "The support staff are vital for in-person learning to be a possibility. Without staff to cover these critical roles, the children are not able to be provided all the services they need."
All adults who work in Jenks schools are critical to allowing in-person learning to occur, according to Ezell, but the absent teachers coupled with the absent support staff make in-person learning difficult during the pandemic.
"Certainly, the most important factor in a child's education is a qualified teacher," she says. "During this pandemic, schools like Jenks are forced to take an all-hands-on-deck approach to provide a safe environment for students." Fortunately, technology has helped with bridging the gap. "At JPS, our technology and learning management system has also played a key role in allowing teachers and students to remain connected and continue meaningful instruction when students and teachers are unable to be in the classroom together," Ezell says.
At TPS, support professionals also play a vital role in the district's ability to serve students on a day-to-day basis, Fletcher says.
"Teacher assistants, child nutrition services, custodial staff and transportation play an important role in ensuring our students have access to daily instruction, immaculate learning environments, sustaining nutrition and safe transport," he says. "When these areas are understaffed, schools feel the impact directly."