When Mike Huff retired from the Tulsa Police Department on May 27, 2011, it was 30 years to the day Roger Wheeler was murdered in the Southern Hills Country Club parking lot. It was a case that would garner national attention due to its connection to Boston's Winter Hill Gang.
"That case — I don't want to say it defined me — it plagued me for 30 years," says Huff, who was at the scene of the crime and continued working the case the rest of his career. "You just can't give up. That's the lesson I try to remind myself when the days get tough."
Huff joined TPD on Jan. 16, 1975. He became a detective in May 1980. After the Wheeler case turned cold, Huff says he made a deal with his captain to continue investigating it and a few other cold cases while earning overtime pay.
In March 1985, Huff's father passed away. He says his final conversation with his father was about the Wheeler case. "He told me to see it through. Just see it through."
In September 2000, the Winter Hill Gang's former leader James "Whitey" Bulger, as well as Stephen Flemmi and Johhny Martorano, were federally indicted for Wheeler's murder. In 2001 Martorano reached a plea bargain and Flemmi pleaded guilty. Bulger remained on the FBI's 10 Most Wanted list.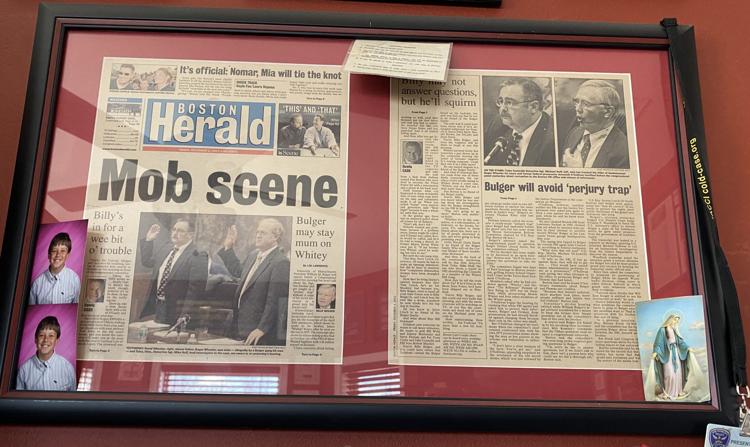 Inside Huff's home office there is a framed front page of the Dec. 2, 2002, Boston Herald, which has a photo of Huff being sworn into the hearing. Standing next to him with his right hand raised is David Wheeler, the victim's son. The remaining wall space is covered with newspaper clippings, photos, awards and citations. There's also a framed FBI Most Wanted bulletin for James J. Bulger.
Huff received an invitation in March 2011 to speak at a California Homicide Investigator's Association meeting about the Wheeler case and Bulger. At the end of his lecture, Huff wrote his phone number on the board and told the people in the room to call him if they ever arrested Bulger.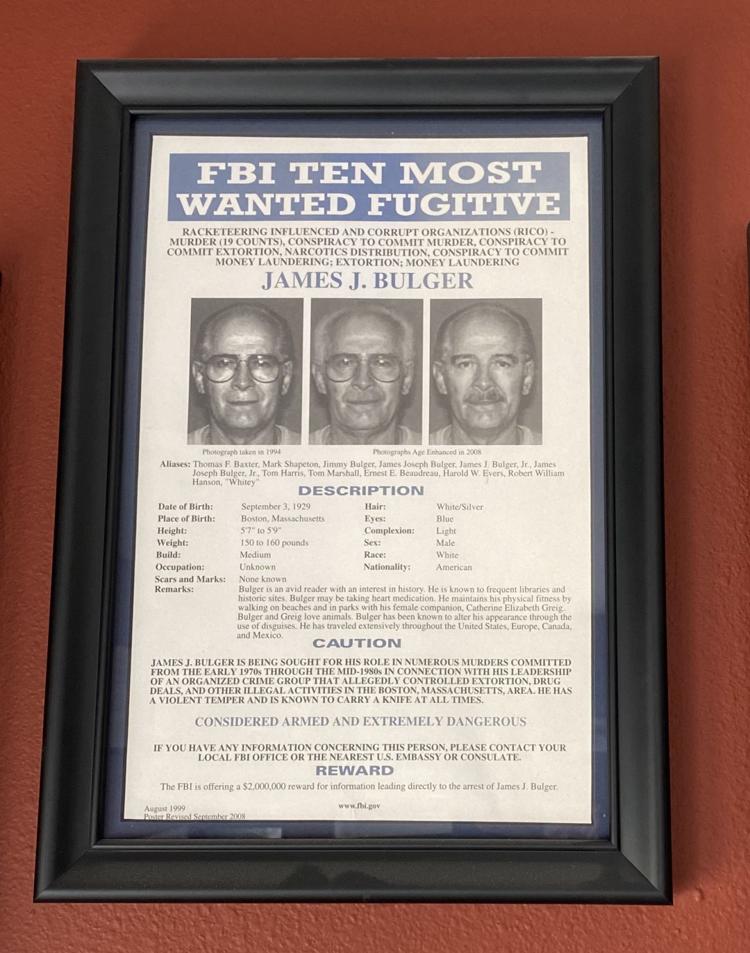 "Days after I retire, I get a call at almost midnight," he says as a smile forms. "They say 'Is this Sgt. Mike Huff?' I say 'yes' and they say, 'I'm booking somebody in jail and they just brought in Whitey Bulger.' I knew within seconds of him walking in the jail doors."
On Aug. 12, 2013, Bulger was found guilty on 31 counts, including 11 homicides with one being Roger Wheeler. Bulger was sentenced to two life terms plus five years. In October 2018, the 89-year-old was beaten to death in a West Virginia prison.
During his three decades in the TPD Homicide Unit, Huff's case closure rate was 90%, he says, and he estimates he was involved in more than 1,000 cases. The department might investigate as many as 75-80 murders or as few as 25 a year. Some murders you don't solve; some you do, and you might arrest four or five people in those cases, he says.
Huff could have called it a career and enjoyed spending time with his family. The problem is he didn't have another hobby. He knew a lot about solving crimes, so he went into private investigation work, founding the International Association of Cold Case Investigators. Then Regalado called him with the offer.
"I'm still hooked on cold cases," he says. "I have a knack. I'm not smarter than anybody else. I just know how to navigate my way through a death investigation, which is unique. I always joked before I retired and said, 'I've got a skill nobody in the world wants. I'm not very marketable.' Then I found out oh, yeah, they still want it."