Many Tulsans have fond memories of Discoveryland, where so many of us spent a few summer evenings watching performances of "Oklahoma!"
The community theater tradition dates back to 1978, with more than 100,000 visitors attending performances annually. But after wild popularity and various financial issues, the venue had its final curtain call in 2011. The place sat unused, decaying and forgotten.
Now the first weddings will take place June 4 at a new 5,000-square-foot event center — the former spot of the Indian Trading Post building.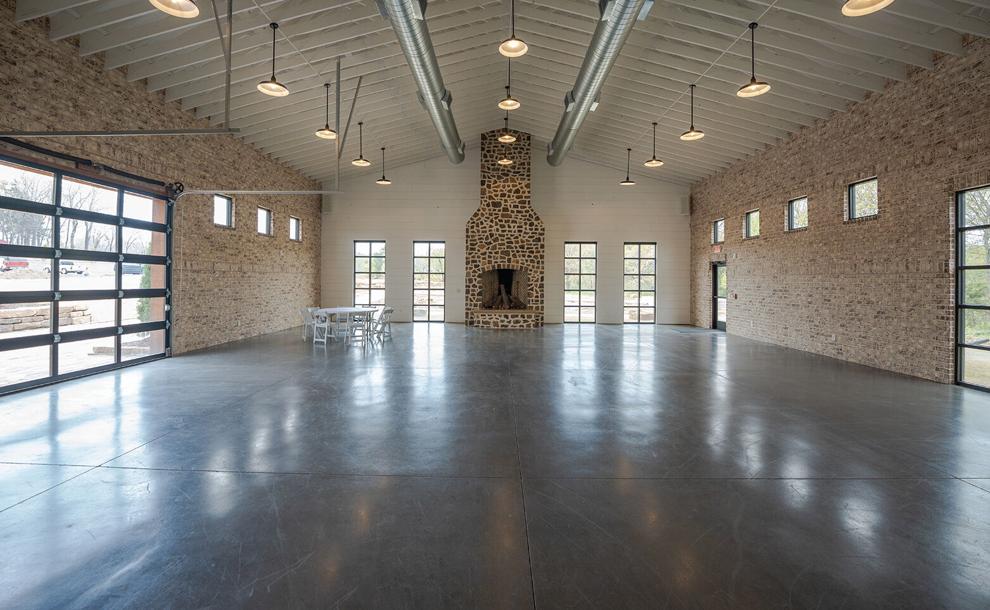 Sand Springs couple Jason and Kayla Shipman bought the 525-acre plot in 2019 with plans to build a home, drawn to the oasis of wildlife shockingly close to Tulsa.  
"My wife's a veterinarian, so we have two of every animal," Jason Shipman says. "It had everything we wanted from a ranching standpoint."
Their house east of the Discoveryland amphitheater was finished in July 2020, and will eventually become part of the event venue. They have started construction on another house that will be their permanent residence. But it seems neither Shipman likes to sit still. 
"We started thinking about this from a business standpoint," Shipman says. "Weddings, parties, those things — there are a lot more of those going on than there are concerts and theater (performances)."
The event center's brick and glass façade complement the landscape with ceilings that soar to the sky, and a giant fireplace evokes a rustic elegance.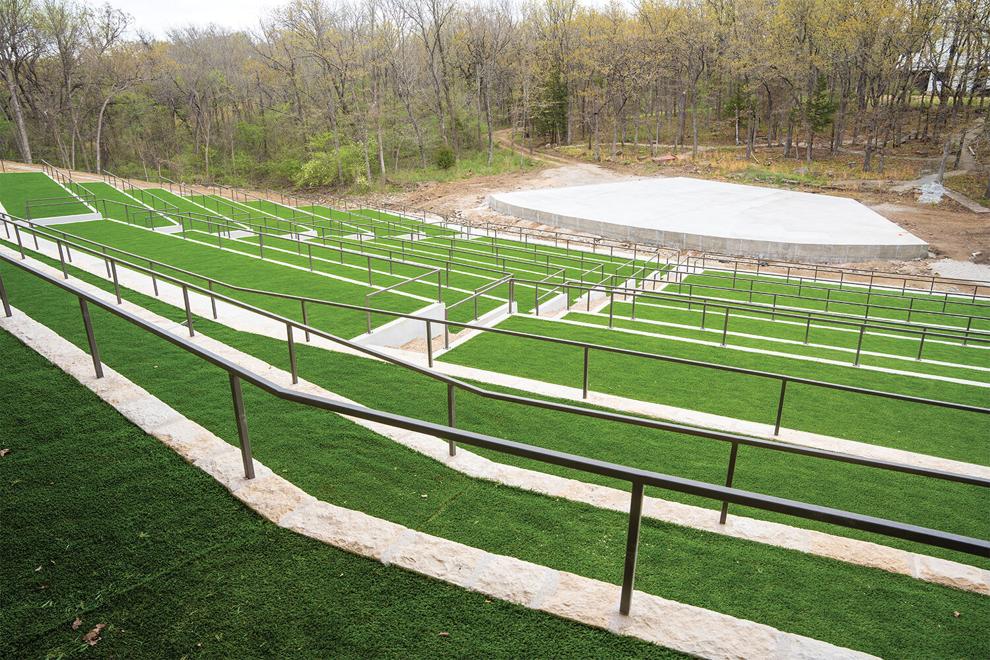 Shipman now knows Discoveryland plays a leading role in people's memories.
"I didn't realize how much this place meant to people — the people who worked here, the people who lived around the area. It was really a source of pride," he says. "It's something bigger than just Kayla and me. We need to do this right and try to breathe some new life into it."
So far, that new life includes a remodeled amphitheater, including new seating terraces and a new stage; a new timber-frame pavilion; and a renovated picnic pavilion that will overlook an expanded pond. A large peninsula will extend into the pond as an additional locale for outdoor ceremonies.
And everyone's burning question? "We get asked every single day, 'Are you going to do 'Oklahoma!' again?' We're not sure how the theater stuff will work yet," Shipman says. "Whatever we do, we have to make sure we do it really well because we'll be measured against people's perception of what it was."