Many elementary students across the Tulsa metro are supposed to be taking part in distance learning, but for some the needed resources are not available to them or their parents are working and need help. 
Utilizing funding through Tulsa County CARES, a fund established with federal CARES Act dollars, The Opportunity Project has partnered with Tulsa churches, community centers and nonprofits to provide a safe environment for children to continue their education five days a week.
There is adult supervision, meals served and the chance for youth to continue enjoying social interaction with their peers. The children are provided regulation PPE and maintain social distance throughout the day.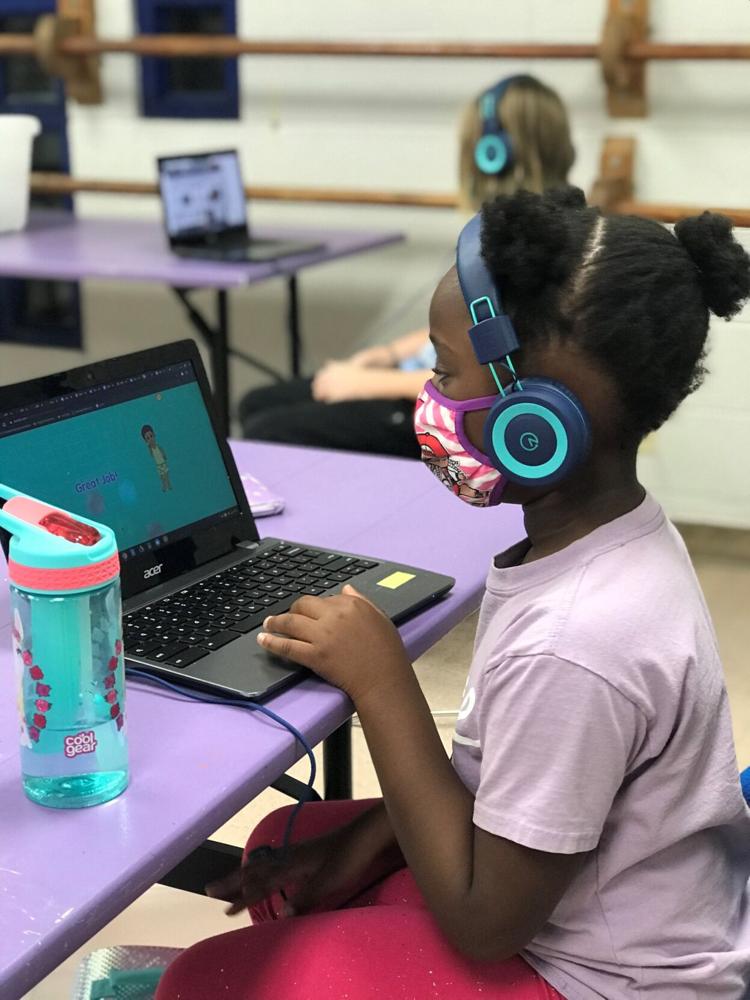 Free or low-cost services vary by site, but include full day childcare, educational and recreational activities, meal and food security, distance learning facilitation and the promise of a welcoming and nurturing environment with adult supervision. The Tulsa Area United Way hosts an online resource portal that provides information on each of the locations.
Caroline Shaw, Opportunity Project executive director, took part in a Q&A to discuss how the nonprofit is helping students safely continue their education during the pandemic. 
What does it mean for the Opportunity Project to partner with all these organizations to help ensure students have a safe place to do work, socialize and get hot meals five days a week?
The Opportunity Project is proud to partner with vital youth-serving organizations in the area to support Tulsa's youth through the challenges resulting from Covid-19.
In our role as an intermediary organization, and as distance learning continues as an ongoing reality for an increased number of families, we believe it is fundamental that students in Tulsa have access to uplifting environments where they are able to complete their schoolwork, safely socialize with their peers, and receive hot meals daily. We are able to support our partners providing frontline care with top-tier professional development opportunities, social and emotional learning tools, and funding in order to ensure young people in Tulsa will have access to critical programming during distance learning.
What has been your biggest takeaway from doing this work?
The biggest takeaway from our Covid-19 response work has been the resilience of youth and youth-serving organizations in a time of crisis. This school year has put immense pressure on families in our community and it is inspiring to see the way that young people continue to adapt and persevere through this tumultuous year.
How many kids have taken part so far? Do you have a goal on how many you want to help?
So far, the hub sites on the portal have served over 1,350 youth in the Tulsa area. Our goal is to ensure access to resources and enrichment for every family in Tulsa that needs access to high-quality, enriching programming for their children without the obstacle of cost.
What are the ways Tulsans can help you in your efforts?
Tulsans can support our efforts by referring anyone in need of full-day care to the portal. Also, any additional organizations or locations offering care for youth can fill out this form.
Anything else you'd like to add?
It is important that parents understand that many of these resources exist as free or low-cost solutions to the daily struggle and adaptation forced by the pandemic. Our partner programs offer safe, clean and properly distanced environments to alleviate some pressure on parents who are balancing the work, life, play trifecta like never before. We're grateful to be part of this exemplary partnership between public and private entities.
In fact, Tulsa is one of only a handful of cities across the country to be able to mobilize at scale, combining CARES funding with philanthropic support to support youth and families in such a comprehensive way. A big thank you goes to our Tulsa County Commissioners and the teams at 20 remote learning sites who show up every day to support our city's youth.