Film was a defining innovation of the 20th century and has continued to make ripples in the 21st. What's changed, however — slowly at first, with the advent of streaming, then quickly with the sudden spread of a pandemic — is our relationship with the venues in which we experience it. 
Movie theaters. Though most are no longer around, there have been over 100, some representing the same theater with a different name, in Tulsa since its first: Dreamland, which opened in 1906, just east of First and Main streets. 
Maggie Brown, director of exhibits for the Tulsa Historical Society and Museum, and Steve Clem, former operations director at Public Radio Tulsa, are writing a book called "Tulsa Movie Theaters," which details Tulsa's rich history with film venues. The pair makes the argument for movie theaters not just as entertainment centers, but places of great cultural import for many generations. 
Put simply: Movie theaters are places to form memories. They are (and were) where friendships can blossom and first jobs can be found. 
"Each generation has their theater memories," Clem says. "Just as us baby boomers experienced Disney, '007' and 'The Sound of Music' at the Delman or the Brook, Tulsans experienced the original summer blockbusters like 'Stars Wars' and 'Indiana Jones' at the next generation of theaters, the multiplex. Those theaters included the UA Annex 3 (East 41st Street between South Sheridan Road and Yale Avenue) and the cinemas at Southroads and Woodland Hills Mall."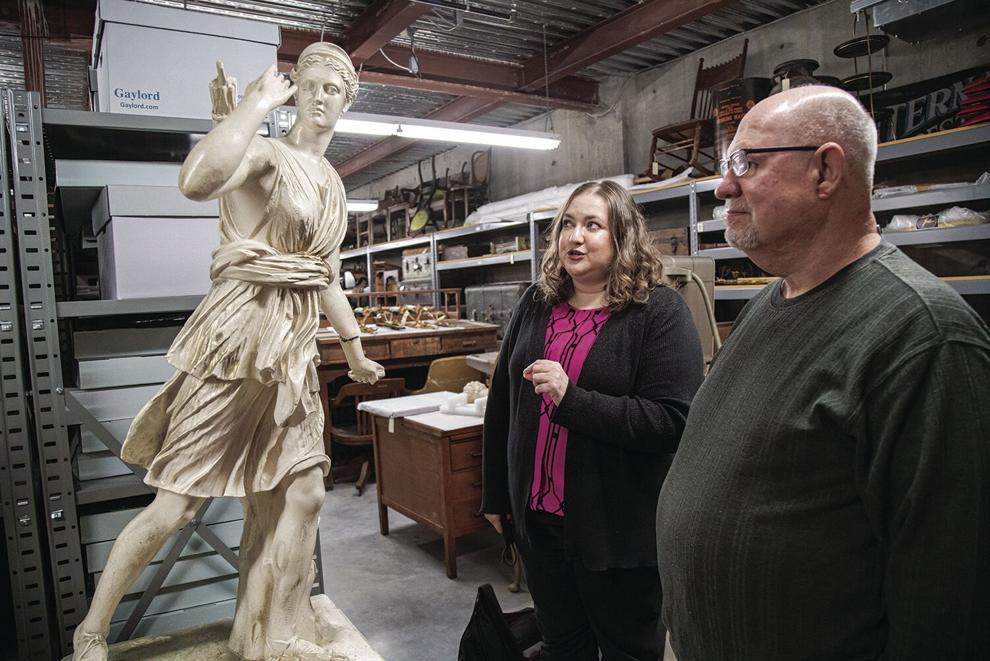 The pair has an organized theory for theater development. For example, there were first the downtown theaters, like the Ritz, Orpheum and Majestic — grand venues in the center of town with their peak between the 1920s and '40s. The Ritz in particular, at 18 W. Fourth St., had stars and projected clouds on the ceiling to elicit the sensation of outdoor filmgoing. The downtown theaters were decadent, perhaps ostentatious. A film there was an experience to remember. 
Then came the neighborhood theaters in the wake of urban sprawl: the Delman, Will Rogers, the Brook, which sprung up around the outskirts of suburban Tulsa from the '40s through the '60s. Neighborhood kids could hang around at these theaters all day, catching not just movies but news reels, cartoons and serials (brief short films that always ended in cliffhangers).
Circle Cinema, known then as Circle Theater, at 10 S. Lewis Ave. was one of these. Though all that remains of the original theater is the façade out front, it's the most intact piece of Tulsa theater history. None of the other mentioned theaters were ever rebuilt or remodeled, according to circlecinema.org.
A conversation about the history of Tulsa movie theaters. Plus music from Scott Aycock. 
Where documents and records run thin, "Tulsa Movie Theaters" will read as an oral history of theaters long past. To that end, the authors need histories to record. Visit tulsahistory.org/theaters to find a survey where you or your loved one can share an experience of Tulsa's classic movie theaters. There is even a "wishlist" where Brown and Clem list some memories they really want. Alternatively, you can email your memories along with photographs or other memorabilia to mbrown@tulsahistory.org. "Tulsa Movie Theaters" will be available fall 2021, with an accompanying exhibit at the Tulsa Historical Society and Museum, 2445 S. Peoria Ave.
Participants have until the end of 2020 to submit photos and stories, but are encouraged to reach out after the new year to be included in the exhibit.
"I think people have positive connections to movie theaters," Brown says. "They are a source of happy and exciting memories. The movie-going experience has changed over the years and produces nostalgia for a trip downtown to a glamourous movie palace or being able to walk to a neighborhood theater. Tulsa also loves its architecture and mourns for the spectacular structures from the past that are gone. A number of theaters fall into that category."