In the early 1980s, Tulsans might have thought they were witnessing a minor holiday miracle when they saw Donna Reed step out of the classic Christmas movie "It's a Wonderful Life" and take up residence here. It wasn't a mirage. The Hollywood movie star, known for her fragile beauty and her Academy Award-winning role in "From Here to Eternity," was briefly a Tulsa local.
Her husband, retired U.S. Army Lt. Col. Grover W. Asmus, came to Tulsa in 1979 on a job with Williams Brothers Engineering Co. and Reed came with him. They bought a home in a south Tulsa cul de sac, they attended events at Southern Hills Country Club, she went to lunch with neighborhood women, she worked on her genealogy research. And then, like other wonders, it ended.
Reed and her husband moved back to Beverly Hills around 1982 where she performed until her death in 1986 at age 64. Soon after Asmus founded the Donna Reed Foundation for Performing Arts, which is based in her hometown of Denison, Iowa.
Tulsa had another movie star in residence at that time: Peggy Dow Helmerich, who co-starred with James Stewart in the gentle comedy "Harvey," had moved to Tulsa when she married oilman Walter H. Helmerich III. In Oklahoma's sky-is-the-limit philosophy, if one movie star is good, two are even better.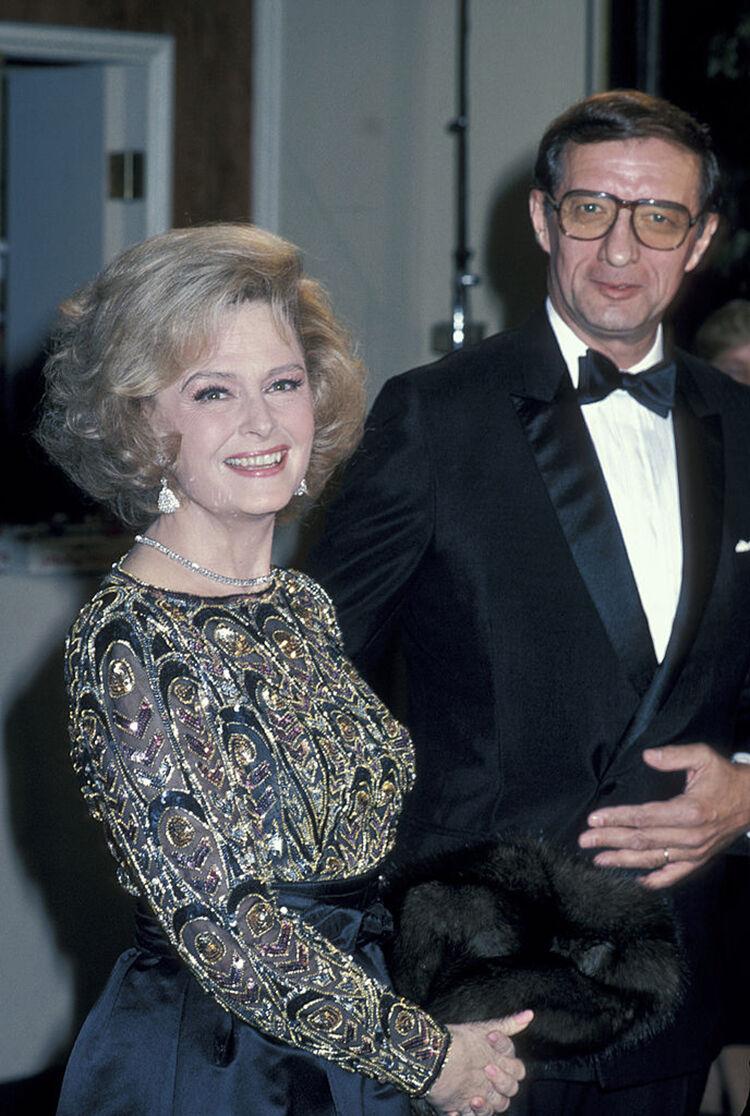 "She was a dear, dear person," Helmerich says of Reed. Although the two did not know one another well, they met at social functions and Helmerich remembers Reed as impeccably dressed and personable, although a bit demure, holding her husband's arm at a large event. 
Helmerich was more familiar with another person in Reed's family. She says, with a bit of an eye roll, "Walt had dated her sister, Lavone."  
Peter Walter, another Tulsan personally familiar with Reed, was a young real estate agent when mutual friends introduced him to her. "She was unpretentious and sweet," he says, "just like her character on TV's 'The Donna Reed Show.' And so lovely, she looked as if she had just left the studio to meet friends for lunch."
"It's a Wonderful Life" was never intended to be a Christmas movie, either by the short story author Philip Van Doren Stern or director Frank Capra. Both saw it as a nice, universal tale. The story is simple: George Bailey is so depressed he considers throwing himself into a river, but a guardian angel named Clarence appears and shows him what his life has meant to others. This revelation happens on Christmas Eve. An alternative ending with George falling on his knees and reciting "The Lord's Prayer" was dismissed as too religious.
Before James Stewart was cast as George, Cary Grant was considered for the role. So was Henry Fonda. Jean Arthur refused the role of Mary Bailey, George's wife, and so did Ginger Rogers. It became Reed's first starring role, and she so transformed the part, one movie critic claims that it is she with her love who is the real guardian angel creating miracles.
The 1946 film was nominated for five Academy Awards and won a technical achievement award for the invention of falling snow with a formula including foamite, a fire-fighting chemical. The film had mixed reviews and mediocre sales, but after its first showing on television in 1956 it began its climb to holiday classic status. Now it is No. 20 on American Film Institute's list of 100 Greatest American Films of All Time.
It is a major Tulsa sighting to see Sylvester Stallone or Leonardo DiCaprio, but these actors are visitors, just passing through town. It was different when for one brief, shining time, Tulsa was home to two film stars of the first magnitude: Donna Reed and Peggy Dow Helmerich. Did they lean close together and talk about one leading man both had worked with? Perhaps it was "Jimmy" to them; James Stewart to movie fans.
We can only wonder.