In 2011, Jim Wilburn helped start Major League Fishing as a partnership between the Professional Bass Tour Anglers' Association and Outdoor Channel, a pay TV network devoted solely to outdoor programming.
Wilburn, a Tulsa native and University of Tulsa graduate, founded and built Winnercomm into a sports television powerhouse before selling the company in 2006. Since starting MLF a decade ago, he has overseen its 2018 launch of the Bass Pro Tour and 2019 acquisition of Fishing League Worldwide, which had become the world's biggest grassroots fishing organization since its 1979 inception.
In early 2021, FLW was rebranded MLF Big Five, an organization including the Tackle Wearhouse Pro Circuit, Toyota Series, Phoenix Fishing League, Abu Garcia College Fishing and High School Fishing.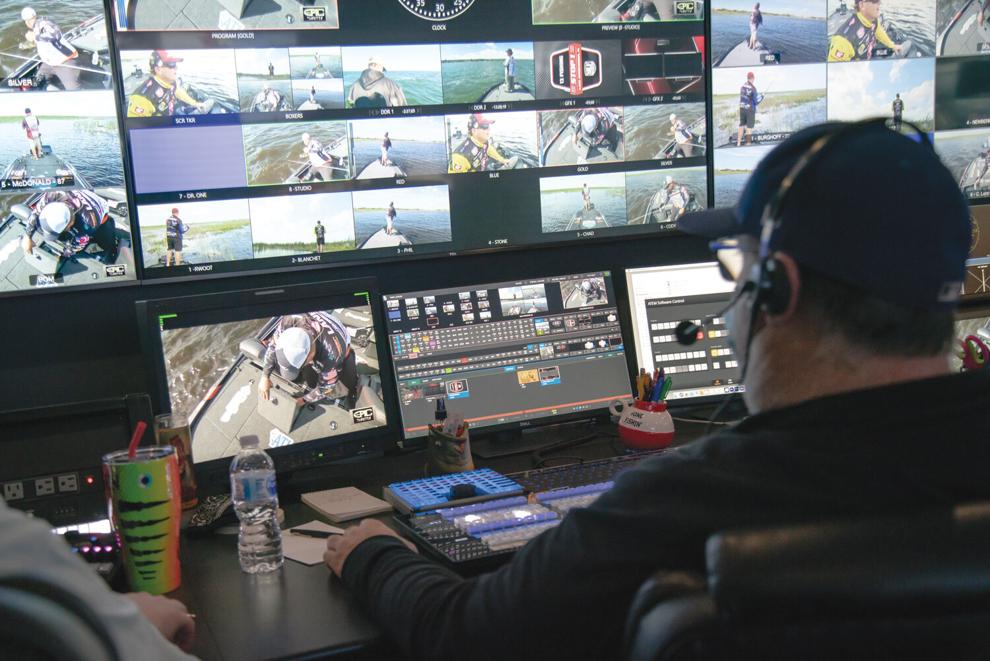 "We wanted to have one brand. Major League Fishing is the brand," Wilburn says. "FLW was a good brand, had been around a long time, but it didn't make sense to have two. Those five levels are all in a five-fish format (anglers compete with the weight of their five biggest catches that day). That's why we call it the Big Five." 
Even amid such a wave of recent changes, the MLF professional league and TV show will continue to call Tulsa home. In fact, the organization recently relocated staff from FLW's former Kentucky headquarters to produce programming at MLF's East 81st Street and South Memorial Drive production facility, the former home of Channel 47. With approximately 150 employees nationwide and about half in Tulsa, shows are filmed across the country and produced locally.
One MLF program, "Heavy Hitters," drew strong ratings on CBS after airing Dec. 13, 2020, after an NFL regular-season game.
"In a year when the NFL audience was down 7% and all other sports were down much more, our audience was up 21%," Wilburn says. "We were the highest rated non-football show on any network the first three weeks of December. We did a 1.2 rating nationally, which is almost 1.5 million homes and almost 2 million viewers. 
"Our ratings are strong (due to the) consistency and excitement of our format. We've been on 10 years and have a massive volume of programming."