There are many ways to do a pirouette: supported or solo, in a bold rush or as a slow, sailing spin. No matter how it's done, the principles stay the same: Root down into the floor, lengthen your spine and always know where your focus is. Above all, commit to the turn. A half-hearted, joyless pirouette rarely achieves its purpose.
Marcello Angelini has performed tens of thousands of pirouettes during his ballet career. Now his 25 turns around the sun as Tulsa Ballet's artistic director have added up to a lasting revolution.
In the world of ballet, it's not uncommon for directors to lead companies for decades, refining tradition with infusions of new ideas through the years. Still, Angelini says, "25 years is a lifetime" — particularly when you consider how the company has evolved on his watch.
"Marcello is a change agent," says Ken Busby, executive director of the Route 66 Alliance and former executive director of ahha Tulsa, who has worked closely with Angelini to strengthen legislative and public support for the arts in Oklahoma. "His passion for dance and his vision that Tulsa Ballet could be an internationally acclaimed company have guided it on a consistently rising trajectory."
The words "passion" and "vision" often accompany Angelini's name. Just as potent is his wry sense of humor, which balances enthusiasm with realism and commitment with curiosity — qualities cultivated by ballet training that turn out to be essential in a director's toolkit.
The son of a ballet dancer father, he grew up in the San Carlo Opera House, a monument of Italian culture with 500 full-time employees. "By the time I was 6 months old, I was already watching performances from the wings, held by whichever dancer was off that night," Angelini says.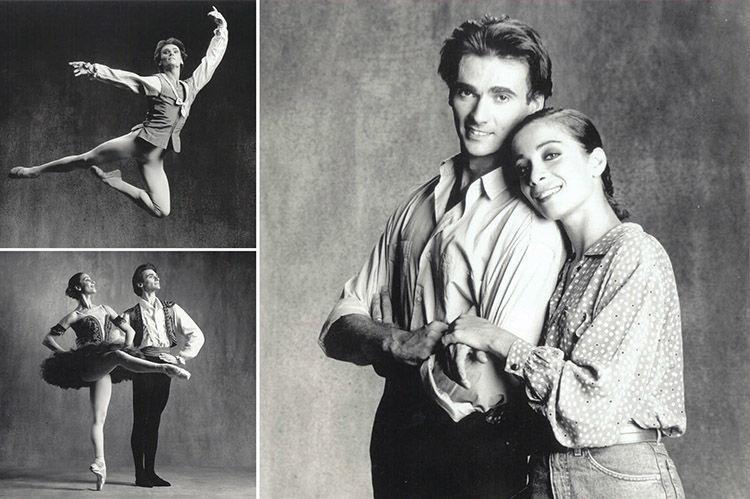 Discouraged at 13 from pursuing dance training (due to scoliosis) by the opera house's ballet school director, Angelini was undeterred.
"I told the director that I would come back as a star, and would charge them a lot of money. One of my personality traits had started to emerge: that I never give up on a dream. Or, as my wife Daniela says, I am more stubborn than a mule!" (He did end up returning as a guest principal 14 years later, sent by famous Soviet dancer and choreographer Rudolf Nureyev himself.) "And I did ask them for a lot of money. A lot! As promised when I was let go from the school." When it comes to the scoliosis, Angelini says he grew out of it with lots of dancing and time in the gym. "I might still have a bit of it, but not much."
Determination: It's what Angelini calls his Pattern No. 1. He describes his life in terms of these motifs, like sequences of steps that recur throughout a dance — with plenty of room for surprises.
A rigorous performing and touring career spanning ages 17-33 took him to Florence (where he and Daniela met), Montreal, Berlin, London and many other international arts capitals. The Angelinis eventually landed at Cincinnati Ballet, hired in part because of a recommendation from British-American star of the Ballet Russe de Monte Carlo Frederic Franklin, who had seen a video of them — and, coincidentally, had shared stages worldwide with Tulsa Ballet founders Moscelyne Larkin and Roman Jasinski.
(Pattern No. 2: "Sometimes it's just luck!")
Angelini's Pattern No. 3 — "Don't do things 'just for fun' because they might come through!" — showed up in his transition from dancer to director. While recovering from an injury in Cincinnati in 1995, Angelini began to think about running a company. His manager told him Tulsa Ballet was looking for an artistic director, so he applied — "just for fun." "I gave myself a 1% chance," he says, even after a strong in-person interview.
The deciding factor? "The same one that sealed our fate to come to the U.S.: Frederic Franklin. Apparently the search committee, knowing and trusting him because of his history with the
Jasinskis, called him and he said something like, 'You must hire him.'"
The rest, Angelini says, is history.
"When I first came to Tulsa for the interview, I felt the enormous potential of this community," he says. "I instinctively understood the role of a ballet company in the community, and how we could be a vehicle for growth." Though he has been courted by much larger organizations many times through the years, he says his commitment to the company and the city has never wavered.
But inspiration and execution demand two different skill sets. Upon his arrival in 1995 at age 33, Angelini quickly began to master both, though "the transition was rocky," he says. "I realized very quickly that, as a director, I wasn't one of the guys anymore. Now you are the person who decides their lives, and as such the relationship needs to be based on mutual respect, fairness and equity."
Angelini feels he has actually directed several different companies in his years at Tulsa Ballet. In the first (1995-2003), he focused on expanding the repertoire. He marks the beginning of the second with the 2003 opening of the SemGroup Center for Dance Education.
"Having our first school changed our focus from being single and dating to being parents, caring for someone else besides ourselves," he explains.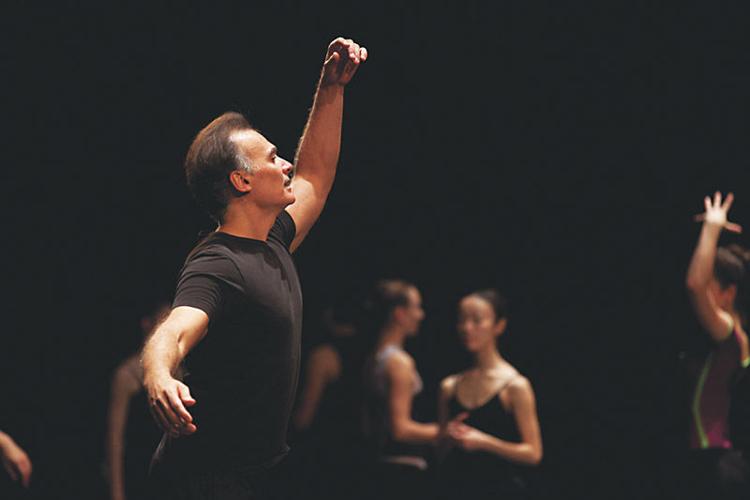 The company's third iteration began in 2008 with the opening of Studio K, and the fourth in 2014 with the opening of Broken Arrow's Hardesty Center for Dance Education, part of Tulsa Ballet's $25 million Defining the Future Campaign, which broadened the company's education department, built and created new full evening shows, and increased the endowment to provide long-term stability, according to Angelini.
The evolution continues. "We're already engineering the fifth company," Angelini says. "Achieving goals is nothing else than establishing a new platform from which to spring for the next climb."
After 25 years, he has earned more than a little trust. As longtime Tulsa Ballet board member Jackie Kouri remembers, "Marcello had the vision from the beginning: a balanced season demanding uniquely versatile dancers in order to broaden audience appeal and an institution that is, beyond just a dance company, giving back to the community with great relevance through its outreach and education initiatives.
"Accomplishing all that so superbly required brilliant imagining and careful strategizing on Marcello's part, unfolding in layers, at a pace that could be embraced by board, patrons and audiences alike.
"Marcello always exceeds expectations, always does more than he says he will," she concludes. "And what he says he'll do is always world-class."
The accomplishments Angelini lists as points of pride could fill pages.
First things first: "Being still married and being the father of two wonderful boys in spite of the massive amount of time and effort this company demands of me. Daniela hasn't fired me yet."
Other accomplishments include the company being named Official Cultural Ambassador for Oklahoma, watching Tulsa Ballet II — the company's junior ensemble of 10-12 dancers who are just starting their professional careers — achieve its goals, continuing to close the gap between diverse forms of dance and building a sustainable financial future for TB.
"Most of all," he says, "the dancers and I respect each other's work, so spending time in the studio is fulfilling and gratifying. That was one of my objectives for wanting to become an artistic director. We believe in the project we call Tulsa Ballet. And I believe in leading by example, setting the standard for excellence by being excellent in my work."
It's something he says he intends to continue as the company dances into the future he has imagined since the beginning.