Twelve women share guidance and practical, real-world experiences that have shaped them into the leaders of today. We share excerpts from Q&As with each Tulsan.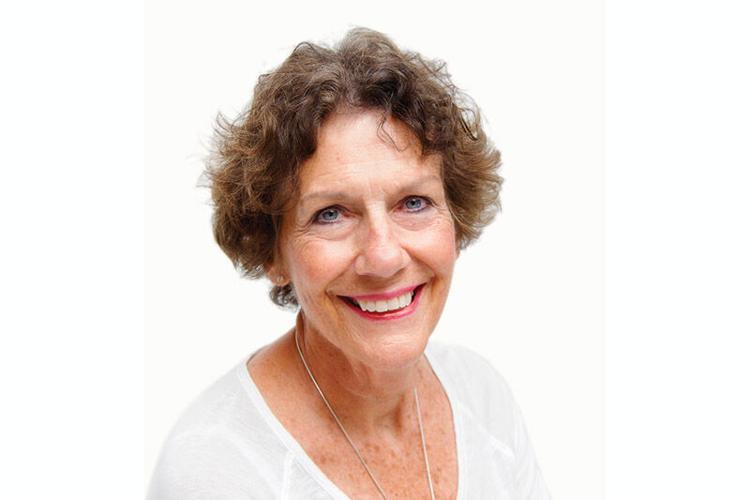 Mary Ann Hille 
Founder, Hille Foundation; community volunteer
Criticism is hard to take. It's a lot easier to dish out. But I've learned that you have to be very careful when you're criticizing somebody because you don't want to beat them down. Generally, this is somebody you're working with.
What you want to do is encourage them to do something different, not to quit. Nobody likes to hear that you haven't done well, or that you're not performing or that somebody doesn't like whatever it is that you have put together. So know that it's no fun. But delivery is the key.
There was one time I was on a board where I did not agree with some of the things they were doing, and so I spoke up. Oh, my goodness. This guy was sitting at the boardroom table who turned his back while I was talking. It actually made me laugh because he was being a jerk and silly. I kind of gave up on ever making any headway on that board. It was clear that when I tried to speak up that nothing I said was going to be taken seriously.
I've volunteered with many organizations over the years, and one that is near and dear to my heart is Neighbor for Neighbor because of Carol Falletti and Linda LaDeur. Linda set up a safe house for kids and I helped her run it. It began as an after-school program for kids that come from Sam Houston Elementary. Neighbor bought a little house over there by (the) school, and the kids would come after school. It was quite something for me to watch Linda with those children and the families, and how the families interacted with each other. That was a wonderful lesson in giving and recognizing people as people.
---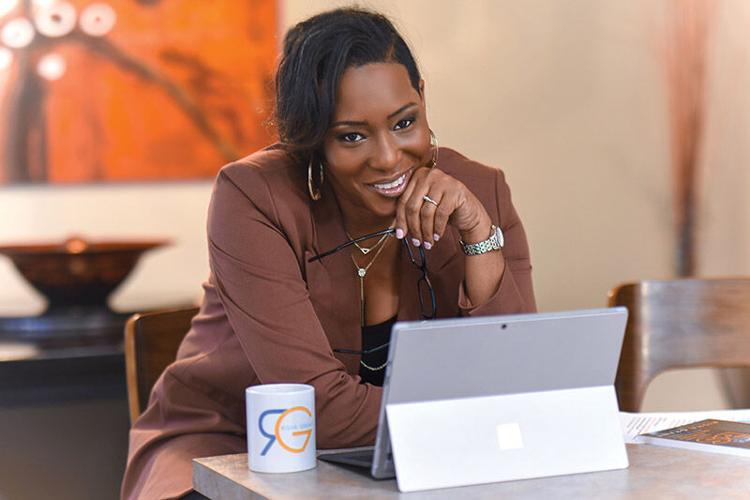 Risha Grant
Diversity and inclusion expert
Of course I've felt intimidated. I'm a Black woman with a business focused on diversity in Oklahoma. But I overcome this intimidation with a powerful support system that always reminds me of my worth.
For my voice to be heard, I've had to let my actions in business or sports speak for me. I think you show people better than you can tell them. If I've spoken and no one listened, then I created it myself.
I'm rewriting the norms every day. I believe I have been a part of helping Oklahoma companies realize the value of diversity and inclusion. I started my company focused on diverse businesses in 1997. I didn't know of anyone else focused on that perspective. The COVID-19 pandemic has shown that the chasm in racial disparity is even worse than I thought.
When it comes to criticism, first I tell people the good stuff, then I talk about what we need to do to improve. I always approach it from the standpoint of "we" because I believe in a team concept.
I receive criticism with open ears. I don't want "yes people" around me. I internalize what is said, and if they are right, I will make changes even if it hurts.
As women, we want to be good at everything and please everybody. This usually results in women not taking care of themselves properly. I've asked for help in business whenever I've needed it. The problem is when I need help personally. I'm bad at that.
---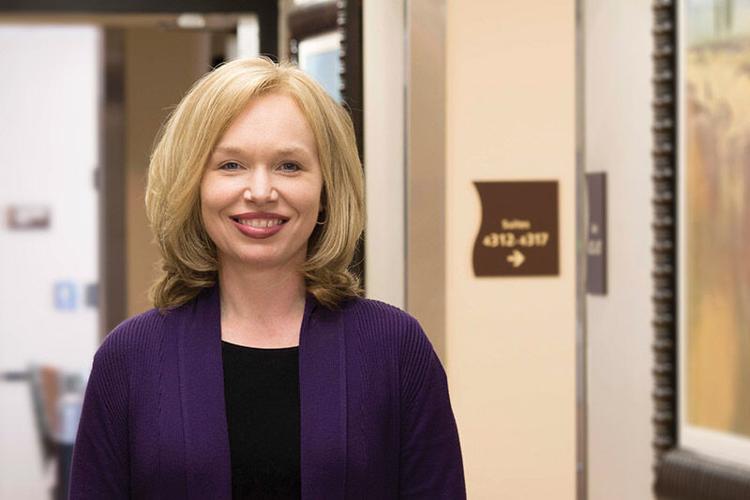 Jodi Simmons 
Chief nursing officer, Hillcrest HealthCare System
I have been in leadership positions for the majority of my career. I came to Hillcrest Medical Center as a new graduate nurse and within two years was promoted to a charge nurse position. From there, I continued to grow into higher roles with increasing responsibility. This was due to acknowledgement of my work ethic along with some amazing mentors who taught me how to be a leader.
Nursing still has a heavy female demographic. I like to identify talent and encourage advancement in education or professional opportunities and help to support that however I am able. I encourage others to voice opinions and concerns, ask for help and support one another.
Recently I was on a nursing unit and was told that a new nurse admired me and wanted to speak with me. When I approached her, I introduced myself and she said, "I know who you are. I have heard about your journey to CNO." She wanted to know how I attained this leadership position since I started out just like her. I explained to her that through demonstrating hard work, leading by example and having positive energy I was identified as someone with leadership skills. Through continuing to strive toward demonstrating those same behaviors every day, I have continued to be recognized. This has led to many doors being opened in my career. I encouraged her to show up to work every day and be the best version of herself that she can be for her patients, herself and her co-workers, and doors will open for her.
I think in order to be heard you have to have confidence and knowledge of the topic being discussed. I believe you have to make sure your contribution adds value or perspective to the conversation. It's important to embrace conflict through respectful articulation of your viewpoint. Over the years, I have had some great mentors who have had the courage to share with me examples of where I have and have not been heard because of my demeanor, tone or body language.
I have experienced intimidation, and the majority of the time we need to evaluate the situation and why we feel intimidated. I think intimidation comes from insecurity of some kind within yourself. If we can figure out what it is about ourselves that is making us feel intimidated by another, then most times we can overcome it just through awareness.
Guilt makes finding balance between work, family and personal relationships challenging, especially for women. It's hard to be everything for everyone. Being a wife, mother and leader can make you feel as though you are lacking in one of these roles all the time. It is hard to apply the same amount of energy to each one of these roles.
A female mentor of mine once told me that you have to prioritize and rank these roles. She told me she is a wife first, a mother second and a professional leader third. I'm not sure I have done this. I feel like I juggle between the three constantly.
---
Susan Crenshaw
Sales engineer, Harrison Energy Partners
I want Tulsa to be the greatest city it can be. I feed my passion by helping organizations serving our teachers and students in STEM.
In the workplace, I've oftentimes been one of the only women, or the only more established woman. I think it's really important to make time to mentor, and then sponsor, if you're at the right level and are more senior in the organization. When mentoring multiple people, it's important to then encourage mentees to begin to mentor other new women who come into the organization, as well, so as to not be stretched too thin.
I've rewritten the norms in different situations. One somewhat unusual one is around dress: It's totally OK to dress like a lady though everyone else around you is in Dockers and a blue shirt — however — always err on the side of professionalism regarding attire.
Some of life's lessons I've learned:
Slow down, be well reasoned, but make sure you consider how the other person(s) may listen/hear.
Be timely; don't save criticism. Come from a place seeking continuous improvement. Next, listen hard; be appreciative of truth tellers and any feedback.
---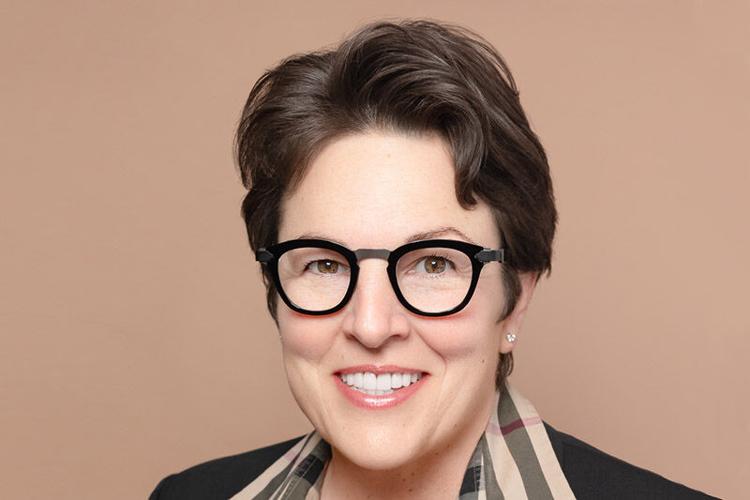 Tracy Spears
Founder, Exceptional Leaders Lab
Throughout my career I have had the privilege of leading high-performing teams. My best advice to younger women is simple: Focus on what your strengths are and delegate your weaknesses. Also, take the promotion even when you don't feel ready.
I give respect by being present —listening and hearing what is being said.
I've learned that your perceived value gets lowered if you never show up with an opinion or comment about the topic at hand. It's easy to let yourself think your entire value could be defined by one comment or one situation, which is just not true. The best strategy is to pick your timing and be prepared before you ever get into the meeting.
---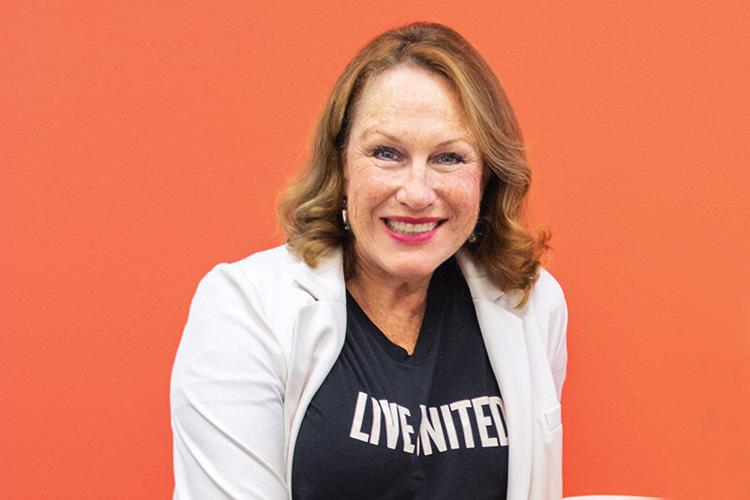 Alison Anthony
President and CEO, Tulsa Area United Way
I was the oldest of four girls, so when I was in fourth grade, to find a little peace, my mom would drop me off at the Enid public library, where I read every biography about women I could get my hands on. I read about the ways they battled and navigated systemic sexism and racism from studying history and the lives of Eleanor Roosevelt, Sojourner Truth and Florence Nightingale, among many others. As I got older, I had the honor to meet Gloria Steinem and Maya Angelou. I became friends with (Cherokee Nation) Chief Wilma Mankiller. I realized they fought hard for equal footing and lifted others as they climbed. I've made that a top priority of my own career.
I consider mentoring younger women an opportunity for my own development, as well, and learn as much from them as they do from me — maybe more! Susan Crenshaw (mentee and friend) has challenged me to rock climbing and stand-up paddle boarding, but we also set goals together and hold each other accountable. My mentees keep me relevant and engaged in their current reality and challenges, and that makes me more effective in my own work.
One of my mantras is, "If it's not 'hell yes,' it's no." I had to learn this lesson the hard way because my curious mind sees value in lots of ideas and opportunities. I often want to help. So the answer that comes most naturally for me is "yes." Because of this I've finally come to understand that I'm better when I get enough sleep, that exercise and eating right aren't optional (we only get one body; trade-ins aren't an option), and that for every "yes," I am simultaneously saying no to something or someone else. The other lesson I've embraced is to recommend other people who can benefit from something that might feel repetitive or burdensome for me. For them, it may be an opportunity to learn, increase their visibility or develop new skills.
Last year, I walked into a women's event hosted by a group of female attorneys to celebrate the accomplishments of Supreme Court Justice Ruth Bader Ginsburg. I remember thinking, "Wow, there are a lot of powerful, brilliant women in here." And then I had this pang of seventh-grade insecurity: Was I dressed OK? Would I know anyone? Could I sneak into the theater and wait for the film to begin? I took a deep breath and paused to analyze that discomfort that can still occur even well past seventh grade as president and CEO of a major nonprofit. From our earliest memories, women hear messages — from media and each other — encouraging us to compare ourselves with other women and compete.
Sometimes in new situations our head space goes back to adolescence. I vowed right then and there to always greet other women warmly and to strive to create a welcoming atmosphere in every setting for others. Oh, and I tell my seventh-grade self in her braces, glasses and 501 Levi's to assume she is among friends.
I've often noticed male interns, while still in college, seem more comfortable than seasoned professional women in using their voice, particularly if they disagree. We know many of the reasons why, but I coach women to lower their voice to a deeper register at times (if their voice gets higher in pitch when they are nervous), to state their points clearly and concisely, and to get rid of the "likes," "kind ofs" and inflections that make every statement sound like a question. And be prepared, armed with the facts. That goes a long way in supporting your confidence.
At one point early on in the pandemic, I forced a change of perspective by asking myself this question: "What if the pandemic isn't happening TO you; what if it is happening FOR you?" This simple one-word edit has encouraged me to approach each day differently. We learn the most from the hardest times. One of my favorite quotes is from a Leonard Cohen song, "Anthem": There's a crack in everything. That's how the light gets in.
Another of my favorite quotes is from U.S. Rep. John Lewis, whom we recently lost: "Do not get lost in a sea of despair. Be hopeful, be optimistic. Our struggle is not the struggle of a day, a week, a month, or a year, it is the struggle of a lifetime. Never, ever be afraid to make some noise and get in good trouble, necessary trouble." 
If we allow ourselves to be vulnerable, to believe that good things are ahead and that we have a role to play in making the future better, to believe the best in others — then we look at every challenge as a chance to learn and grow.
---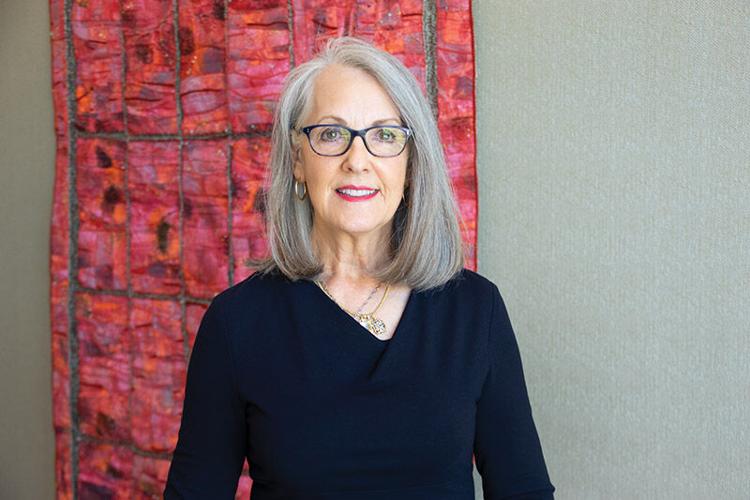 Sue Bennett
Executive vice president, First Oklahoma Bank
Lessons are born out of life experiences. Though they are common to the human condition, they often are based upon an individual's personal experience and how she navigates the vicissitudes of life … or not.
I grew up under chaotic and difficult circumstances. My father was an auto mechanic from a poor farming family. After my mother died young, he married multiple times, forcing me and my brother to live with relatives in and out of foster care.
My life represents the struggle to overcome the effects of poverty, early death of a parent and life in a dysfunctional family. It also kindled a desire to help and serve others, particularly those in need.
Two key things changed my life: Developing my faith as a Christian and pursuing a higher education.
When Tom and I married, he was already working at a bank, and I was pursuing a master's in higher education hoping to find a job at (Oklahoma State University). When my oldest son was born, I decided to withdraw from my studies and focus on being a mom, building the family I did not have as a child. Over the next several years, with three sons, a busy husband, kids' school, church and community activities, my life needed balancing.
The definition of achieving the balance between family and career has evolved through the generations. My grandmothers helped their husbands with chores on the farm and raised a family at the same time. The roles of men and women were well defined. My parents' generation had more women working outside the home, but the types of jobs for women were limited. In my generation, Tom and I inherited the understanding of male/female roles and over time adapted to sharing the work at home and professionally by considering who likes to do what, and how we can share the work neither of us wants to do, together.
Over the years, I have been involved in church, charitable, civic and political organizations, as well as international work with orphans in Russia for 20-plus years. These various organizations have allowed me to live my faith in humility, with values of mercy and compassion for justice by serving the vulnerable: the poor, widows, orphans and the foreigner. It has been the most rewarding work I have been a part of.
---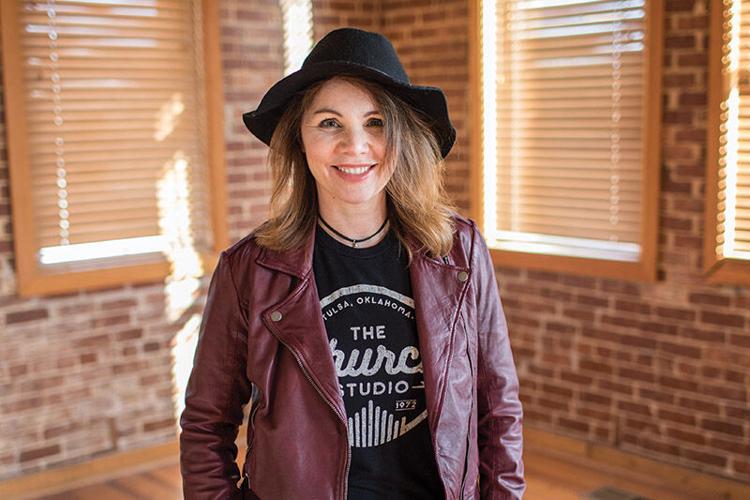 Teresa Knox
Owner, Church Studio and Harwelden Mansion
As a 25-year veteran business owner, I've had the opportunity to lead others. It has been the greatest joy in my life to serve women and help them achieve their own potential and become confident leaders.
As someone who has struggled with low self-esteem, I enjoy building others up and focusing on the unique strengths they possess to inspire others and help achieve their personal goals. I advise women to be aware of both the obvious and the subtle in those they serve, from customers to vendors to co-workers, in order to inspire change and healing in themselves and others.
Giving credit when earned and sharing positive feedback are critical elements in encouraging other women. Females have a tendency to be down on themselves. Women can also be competitive, and although gentle rivalry can produce positive outcomes for the organization, it can also cause tensions in the workplace.
As leaders we must build trust by empowering staff to "own" their position so when feedback and correction are presented, it is accepted. Trust is earned, and trust goes both ways (leaders and subordinates) and does make us feel vulnerable at times, but the rewards are worth it as we strengthen and nurture relationships, leading to a healthy corporate culture.
Entrepreneurs have a gift of discovering unique methods or strategies in doing business. Emulating best practices from an industry or from other market players is a valid way of doing business, but exploring uncharted territory often generates an enhanced way or alternative solution that benefits the company, the employees and eventually, the customers. Rewriting the norms can also be friendly to the pocketbook.
I'm a mother of three. Motherhood has inspired me to be more creative in achieving my career goals and management strategies in leveraging time. I have kids in both Gen Y and Gen Z, and they have been great at teaching me generational styles of consumer behavior and how and why they engage with particular products and services. My firstborn was the inspiration behind starting my first business. Thank God for kids!
---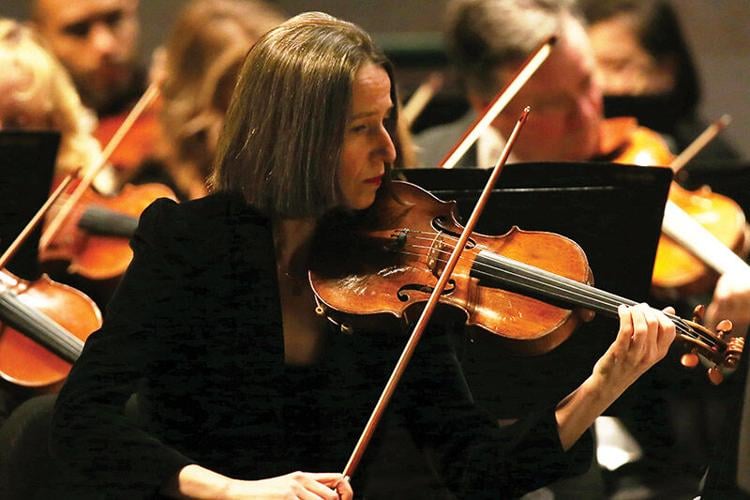 Rossitza Goza
Violinist and concertmaster, Tulsa Symphony
I wear multiple leadership hats: I am the concertmaster of the Tulsa Symphony, but I am also the first violinist of the Harrington String Quartet and a college professor. All three positions — which I acquired through audition processes — require authority, planning, directing others, as well as mentoring and encouraging young professionals.
The different aspects of my career reinforce one another: My teaching experience comes in very handy when young violinists in the orchestra reach out to me for help with their playing, while my stage life inspires my students to pursue performing careers of their own.
I preach (and do as I preach) that one has to show up to work always fully prepared, beyond and above, so there are no surprises, musical or extra-musical, and that there is no stronger insurance against job-related calamities than utmost professionalism and solid preparation.
The traditional orchestral world is very hierarchical, but here in Tulsa we have something rare: a musician-integrated orchestra. (An illustration of how stratified the orchestral castes can be is the following story told to me by the late Larry Angell, principal bassist of the Cleveland Orchestra during George Szell's reign. The eminent maestro, who loved airplanes, would never go flying with his bass principal because he considered that to be below his professional status.) Because of our unique model, I am much more casual and approachable than I've seen other concertmasters be.
My superior on stage is the conductor, whose job is to lead us through a performance by providing criticism and structure during the rehearsal process. So, taking criticism from the conductor and making immediate amends is something every musician is trained to do.
On stage, the concertmaster, too, can contribute to the musical outcome through instant feedback or suggestions for changes. I often take advantage of this. Off stage, we all are equals; we have committees of elected musicians who deal with the issues of criticism, and when I serve on such committees, I always try to be fair, honest and responsible to a fault.
Good, consistent work commands respect — you don't have to ask for it. When I recognize something that deserves my respect, I treasure and protect it.
My voice has been silenced before, and I've suffered greatly each and every time. The lesson learned is not to associate with organizations whose leadership might be questionable.
---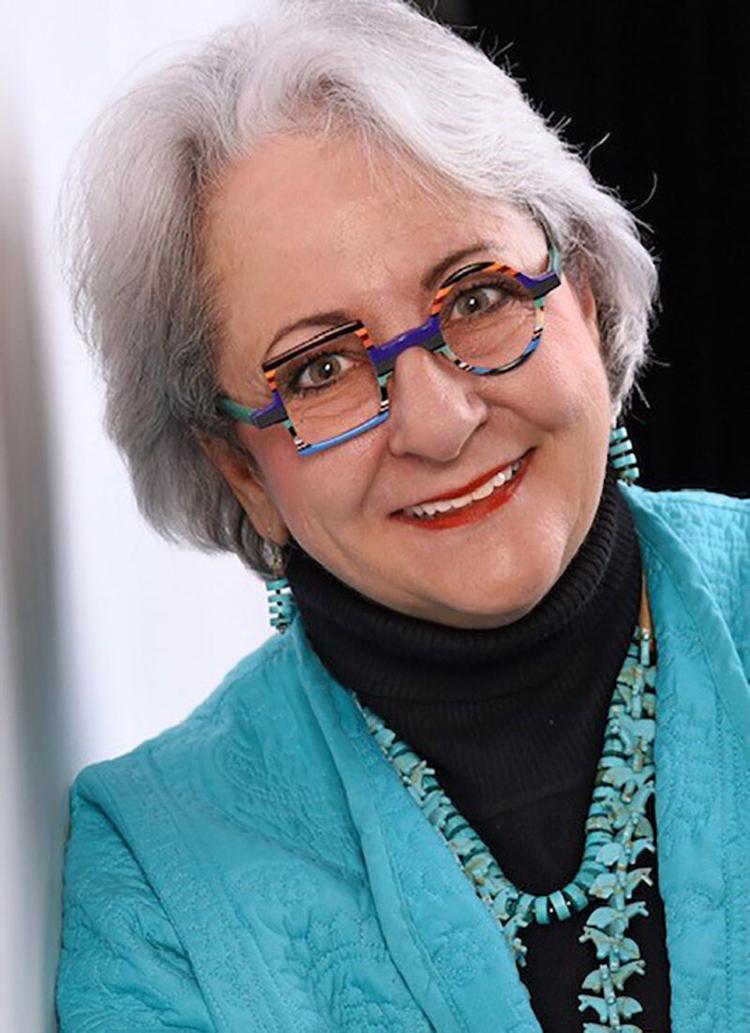 Michelle Place
Executive director, Tulsa Historical Society and Museum
In order to be respected, one must respect others. While I'm not always successful, I try to ask open-ended questions of the other person and truly be interested in what they have to say. Respect is knowing that we all have hopes and dreams.
One must learn "how" to be heard, and that begins with getting yourself prepared. Know your audience. Be able to articulate the issue succinctly and offer well-thought-out solutions. If you don't know the solution, state that up front. Be aware you might not have all of the information and, as we are part of a diverse society, know that we all see things differently.
I'm fortunate that so many women who went before me cracked that glass ceiling, and I have been able to bust through. I come from a family of working females who had the respect and support of our fathers and grandfathers. For a long time, I didn't know that was not normal. I said "yes" to every opportunity I was given.
In the workplace, seek mentors and be a mentor. In mentoring, age doesn't matter and can come from the youngest to the oldest amongst us. Encouraging words helped me to believe in myself when I didn't know or think I could achieve something. Since I had mentors who made a difference in my life, I am obligated to mentor others.
I rewrite the norms all the time, and that is a good thing. What we once "knew" was true may no longer be so. Today, we are hearing from so many voices that have been silenced for far too long.
With technology, our globe is more accessible and provides opportunities to experience new ways of thinking. Life is complicated and not always simple. On revising history, just remember that once upon a time we thought the sun revolved around the earth.
---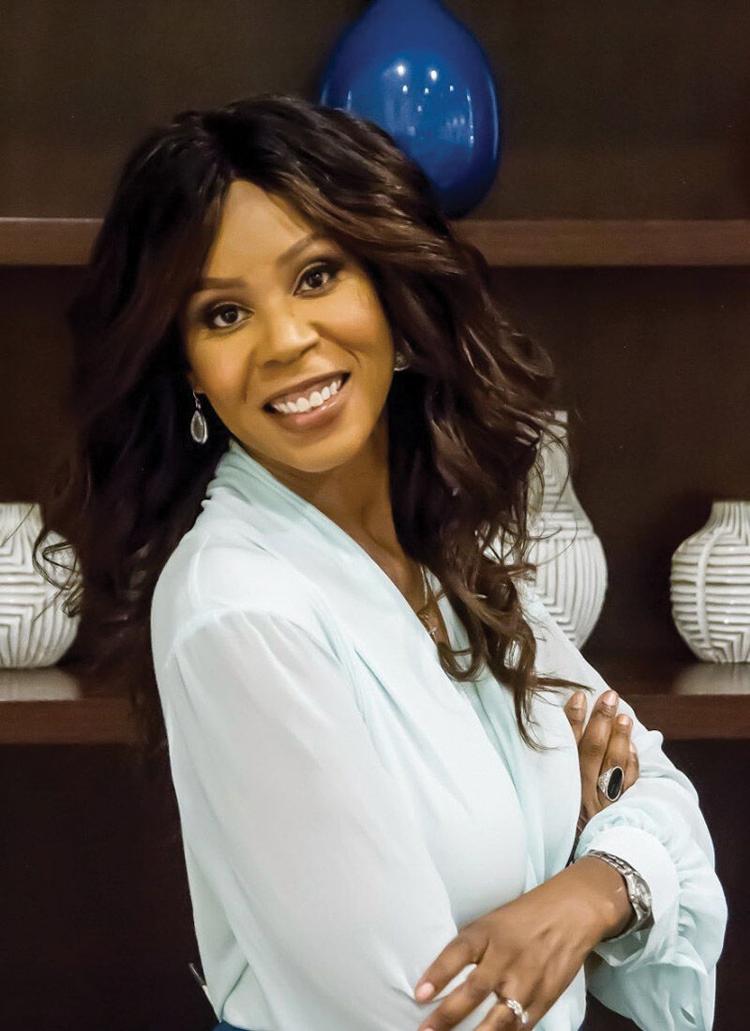 Premadonna Braddick
Founder, Soaring Eagles Youth and Family Services Inc. and the Girls' Teen Summit
I have learned consistency and behavior are key to ensuring my voice is heard.
Showing up when bad things are happening in your personal life — regardless of how you may feel — is essential to being heard.
My voice has come from my past pain from being raised in several foster homes and being a victim of childhood trauma, and sexual, physical and emotional abuse to now, my purpose: I host an annual Girls' Teen Summit conference, and showing up every summer for this has helped me find my voice and many other young ladies find their voices, as well.
Leadership in my career came through counseling teenagers and becoming the founder and executive director of my nonprofit and now hosting my own radio talk show for women called Real Life, Real Talk. This role has taught me the importance of emotional intelligence and being proactive instead of reactive.
Leadership is not about being a boss or a dictator, but modeling the behavior you need for your team to learn by coaching and encouraging, motivating and backing your team up with new ideas they have for your organization.
Leadership can also be lonely. People can say untruthful or hurtful things at times, and you are not able to respond or react. When I've been lied to, mistreated or misunderstood by individuals, I chose not to retaliate because of my position in the community. I instead choose to silence hate to show love.
Leaders are not quickly intimidated by another person's gift or talent. Leaders must always be optimistic and flexible, willing and able to cooperate with all different kinds of personalities. Leaders should not take things personally because this will hinder how effective you are in your position.
Leaders must allow some things to just roll off without a reaction. Leaders should be flexible and understanding, taking the time to see things from others' perspectives. Leaders should know they cannot avoid conflict — it is inevitable ­­— but how we respond is the true test. Leaders must rely on the grace they have to be fearless and lead with confidence.
I am grateful that generational norms have been broken in my life. I was supposed to be on drugs, pregnant as a teen, bitter due to aging out of the foster care system, an alcoholic and so many more negative statistics, but I have chosen to write that out. "Rewrite your story" is part of the Soaring Eagles Youth and Family Services Inc. mission statement.
Instead of playing the bad cards I was dealt, I decided to get three degrees, counsel young people and families, and help teen girls and young women rewrite their stories, as well. Starting my own business and mentoring young women and families has blessed me to be able to rewrite my story.
---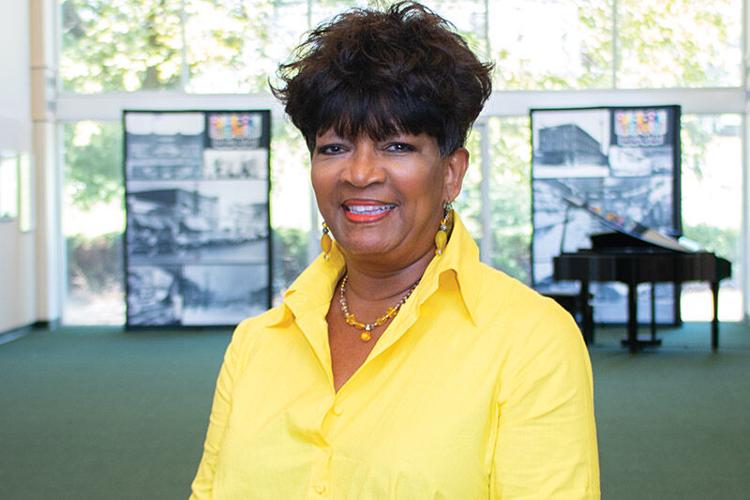 Frances Jordan-Rakestraw
Executive director, Greenwood Cultural Center
Growing up in Tulsa with family and friends were excellent, quality years. I was one of the first Black students to integrate Central High School. Not only was I a part of history for Tulsa school integration, but my family was first to live in a neighborhood once for whites only. Tulsa has a lot of history as to its independence and dependence of others. Marcus Garvey stated so eloquently, "A people without knowledge of their past history, origin and culture is like a tree without roots."
For the past 23 years, I have worked in this role in the heart of the Greenwood District. The Center serves as a marker for the Tulsa community, chronicling where we have been, where we are and where we are going through historical offerings, events and youth programming.
The youth who attend our various programs are my greatest joy. Many of the at-risk children the Center has served during my tenure are now educators, motivational speakers, accountants, coaches, professors, as well as a former state senator. My plan is to continue to reach as many children as possible. I understand the good feeling of making a difference. After all, it is our responsibility to help and serve others.
We must learn to be grateful. We must learn to forgive. We must show empathy and compassion for those who are hurting, especially during this time. As we navigate these challenging times of racial inequity, we must support each other, even from a distance.
Work has been done as it relates to being diverse and inclusive; however, this journey is ever evolving and ongoing. We must listen to one another and act with compassion. We are all different. We come from different places, backgrounds, families and identities, but by working together to embrace and value our differences, we create a stronger and better community.