At the end of the day, you're just your parents' child. To that end, local country musician Jake Flint is unafraid to cite the influences of his late father, Douglas J. Flint.
"You usually listen to what your parents listen to in the beginning," Flint says. For him that meant "just a lot of mainstream country of the day — what was on the radio. But he also had some kind of rock 'n' roll edge to him." Doug also had friends take Jake to bluegrass festivals and teach him guitar.
As Flint grew, his taste in music evolved, from the likes of John Denver to Nirvana to Yonder Mountain String Band.
What did these varied styles add up to? If Flint's 2016 album, "I'm Not OK," is any indication, he's a freewheeling genre-hopper with an ear for a hook.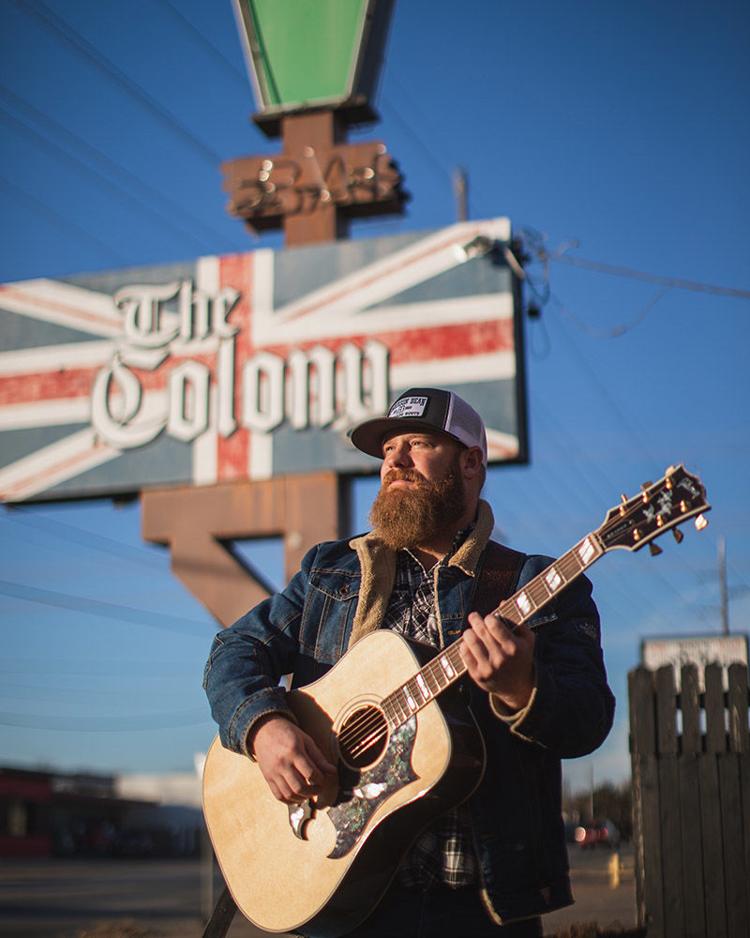 "My old manager hated that record because it didn't have any structure, you know?" Flint recounts, laughing. "He couldn't pinpoint, like, 'What is Jake Flint? What does he do?' But I kind of want that to be what I do."
In the early '90s, following a move from Holdenville to Tulsa, where he attended Metro Christian Academy and graduated a year ahead of schedule, Flint felt like a transplanted country boy in the city.
Shortly after the move, Doug Flint was diagnosed with ALS. He died in 2013. Today Flint credits his music career to his dad's insatiable desire to be active in his life.
Flint's most recent release is an unplanned live album, "Live and Not OK at Cain's Ballroom," which he calls "octane-fueled country music with fluctuations in all the right places."
Flint's self-titled sophomore studio record drops Feb. 15 with a release party at the Colony, 2809 S. Harvard Ave. Tickets are available at jakeflintmusic.com.
Of the new release Flint says, "I think it's going to make you snort-laugh, smile wider, cry harder and hug your momma/wife/daughter longer than anything I've released so far."