Comprised of more than 600 acres managed by Tulsa's River Parks Authority, Turkey Mountain Urban Wilderness is for many locals a lush, urban oasis for hiking, biking and enjoying nature.
But Ryan Howell, who manages activities and programming for River Parks, says a lack of controlled burns and little grazing from animals in the past 50 years has choked the forest and made it prone to invasive species. "We're loving Turkey Mountain to death, and it's already an unhealthy forest," Howell says.
A master plan funded by the George Kaiser Family Foundation identifies strategies to "leave Turkey Mountain wild" while restoring its ecology. The plan — which requires additional funding to implement — also addresses trail repairs and recommends additional access points and programming in select areas of the urban wilderness.
"Turkey Mountain has the important ability to imprint our identity (as a city)," Howell says. "We want it to be something that brings people to Tulsa."
---
Natural Planning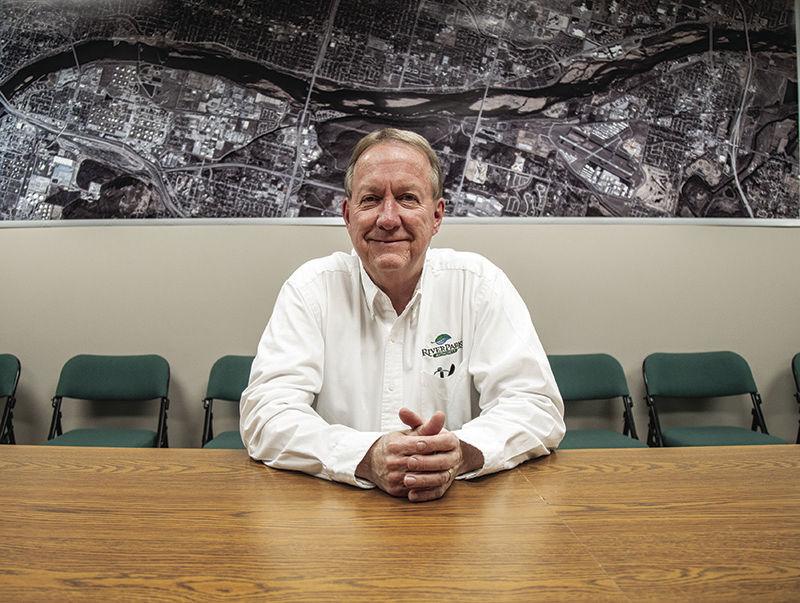 In November, River Parks Authority unveiled the Turkey Mountain Master Plan funded by the George Kaiser Family Foundation to address the management, preservation and programming of Turkey Mountain Urban Wilderness Area.
Matt Meyer, River Parks executive director, discusses the plan's background and potential. Read the plan at riverparks.org/experience/turkey-mountain.
How did the master plan come about?
In 2016, we were going through the process of renegotiating our leases with the City of Tulsa because more than 50% of the land River Parks has jurisdiction over is owned by the City. Previously River Parks owned 227 acres of Turkey Mountain. The City owned 198 acres that was leased to River Parks, but was limited by a 30-day cancellation clause, so that was not a sure thing. GKFF owned 221 acres. So GKFF said to the City, "Hey, if you will deed your land to River Parks, we also will do the same." And both did, so then we ended up with 646 acres total. Then GKFF also said, "By the way, we will pay for a master plan." And we were all good with that. That's what got the ball rolling.
What's the biggest need at Turkey Mountain?
There hasn't been any fire management — controlled burns — and it has led to some invasive species and an overgrowth of underbrush. The other big need is addressing the trail erosion and repairing those areas in a sustainable way.
It depends on funding, but probably to start we would implement the management of this cross timbers ecosystem and have some controlled burns, and we would do that very cautiously, in small sections, in conjunction with the fire department.
You received nearly 4,000 public comments during the plan's research phase. What did you hear?
We've got lots of stakeholders … the hikers, the mountain bikers, trail runners, equestrians. All of them love Turkey Mountain, and they want Turkey Mountain to remain wild.
Most of the feedback was not what people wanted to see at Turkey Mountain. It was more about what they didn't want to see. Now, that doesn't mean we can't manage it better, but managing it to the level that the plan calls for is a service level that's not funded today.
The total annual operating budget for River Parks is approximately $1.8 million, which includes Turkey Mountain as well as the other parks and public spaces along the Arkansas River, including 26 miles of trails. How will implementation of the plan be funded?
I think it will take a combination of public-private funding to move it forward. But you have to have a plan first.