On any given Tuesday and Thursday, a bright light shines from a dandelion-yellow building situated just north of the intersection of East Pine Street and North Lewis Avenue.
Approach the building and you'll begin to hear buzzers, the smacking of boxing gloves and the murmur of chatter.
Walking into the Reed Community Foundation activity center, each person is greeted with a smile and a "hello" from someone. 
That someone is likely coach Keith Reed.
"Swat, one, two," Reed says as he holds up his hands wearing punching mitts. A young boxer reacts and follows through to meet each of Reed's mitts.
In half the room, half a dozen boxers, pre-teens to adults, cycle through Reed's advanced class training. The other half is filled with a boxing ring, which is surrounded by athletes ranging in age from 4 years old to teens. 
A buzzer sounds, and another pair tykes with gloves and headgear enter the center of the ring. The engaged crowd looks on and offers up words of encouragement as a warning bell sounds — 30 seconds remains.
Reed's son, Keith Jr., is coach in tonight's ring. To him and many of the children in the room, boxing is more than a sport; it's a different hobby that teaches some of life's fundamentals. "We're teaching them how to defend themselves, keeping them active," Keith Jr. says. "Reach one, touch one. As long as we can do that, we can pass it on."
The final buzzer sounds for this round.
The next generation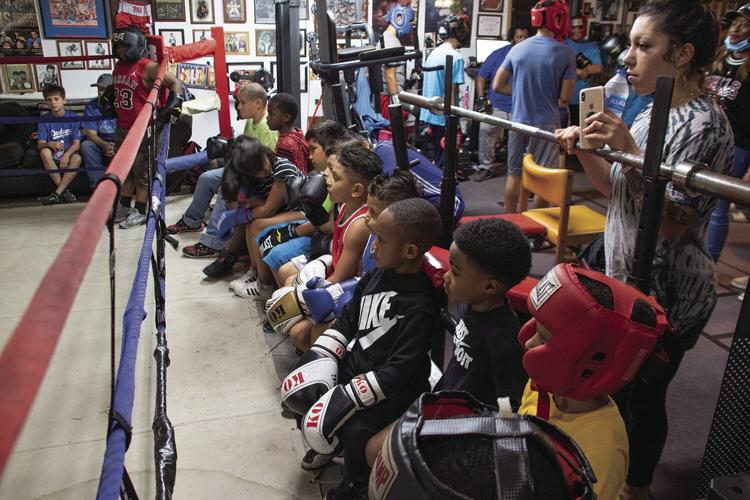 In the far corner is a cutout of Muhammad Ali. A collection of weight-training machines and aerobic equipment lead to a pull-up cube where championship belts hang. A row of speed bags lines the north wall. 
The advanced class shuffles down the line, jabbing the speed bag a few times before moving to the next one. Reed Sr. affirms, "You the man." 
He's talking to John Morrison, a 10-year-old boy he has trained since he was 4. Coach is quick to tout Morrison's straight-A report card. 
Next is 12-year-old Evan Walker, who has trained with Reed for nine years. He has dreams of becoming a pro boxer. He earned his nickname, White Chocolate, for his smooth rhythm when he boxes. 
Tre Stewart is 15 with his sights set on the Olympics. He looks up to Floyd Mayweather Jr. and wants to study business. Stewart says Reed is tough and makes him train hard, which has taught him respect and how to keep his composure.
"I used to change his diapers," Reed says of 29-year-old Calvin Barnett, the oldest student in tonight's class who played in the NFL for the Cleveland Browns and Miami Dolphins. Since coming back home to Tulsa, the former Booker T. Washington and Oklahoma State standout says, "Coach has given me life after football." 
According to Reed, boxing "is a sweet science" that provides structure while teaching anger management and healthy routines.
"It's more than just boxing," he says. "I've changed many lives with boxing, and it wasn't because they're out there beating up on each other. It's because (boxing) brought us together as a family." 
Reed's phone is always on, and he'll meet anyone at the gym who's experiencing a moment of anger or frustration to hit one of the heavy bags while talking to them about their problem or situation. He says a few rounds with the bag usually tires them out and they go home and go to sleep. The problem might not be resolved, but tensions and tempers are diminished.
Growing up in Tulsa, the 64-year-old Reed would watch fighters like Ali, Joe Lewis and Willie Pep on TV and in movies. "I used to watch boxing all the time," he says. "It was just something I liked doing. I liked the art. I liked the competition. I liked the strong mind and confidence. I liked all of it."
Reed rose through the amateur ranks and was a Golden Gloves champion. He trained his cousin, James "Quick" Tillis, a champion boxer from Tulsa. 
Over the years Reed has trained numerous boys and girls who have gone on to achieve collegiate and professional sports careers. Today, he trains approximately 35 kids at his gym, with a handful who have "it." 
Man with a mission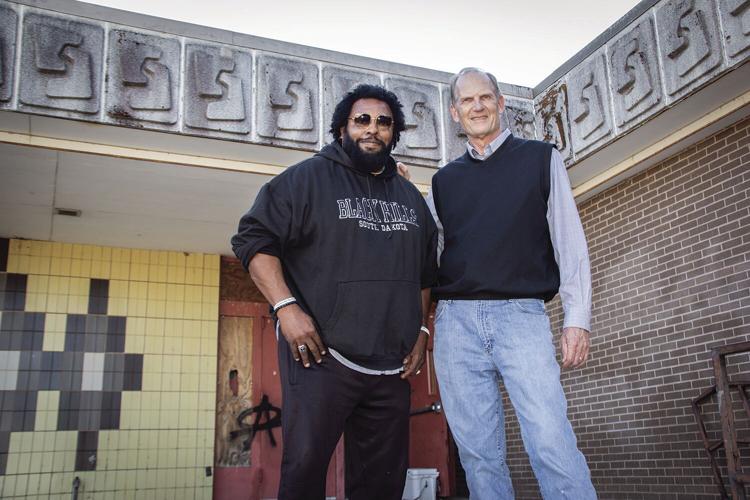 Decades ago Reed approached the Chamberlain Recreation Center and saw the activity roster didn't include boxing. He stepped up to provide the coaching. He learned there's a lot of good he could be doing in his beloved town, all with a boxing edge.
For years, Reed has provided area children with a safe place for after-school care, meals, exercise and more. Currently, the Foundation's two sites — a community center for athletic and after-school programs and a boxing gym — are located just blocks from one another. But Reed has been doing his work for years in various sites across north Tulsa, with a limited staff and volunteers.
Six years ago, the organization became official with a 501(c)3 status. "God sent us the people who will make the program strong," Reed says. 
One of those is Andy Coe, now vice president of the Reed Community Foundation and a longtime Hilti employee. Coe became familiar with the Foundation through his church's "Love Day," when congregants of Church on the Move take action in the community. That was two years ago. It's common to find Coe at the current Reed Community Foundation center on North Lewis Avenue two to three times a week to spend time with the 65-85 kids who visit throughout the week.
Coe firmly believes Reed is changing lives with his mission: to provide an environment in which children and youth develop life skills, a strong work ethic, self-discipline, and enlarged spiritual life and respect for others.
"I've seen him (Reed) take a tough kid with tough circumstances and turn them around," Coe says, adding that the foundation's programs help kids discover themselves, find confidence and shine a light on a future with mentorships to trade schools, junior colleges and four-year universities. "It's an arm-in-arm philosophy to take you to adulthood."
Kids find their way to Coach through word of mouth, school counselors, law enforcement and even the court system. "I think I'm doing well for God," Reed says. "He keeps sending me young men who have some problems, young women who have situations and some who don't have situations." 
His open-heart philosophy provides tough love when necessary. "I'm honest with them," he says.
Respect for everyone is one of the fundamental learning blocks for Reed, counseling the ability to apologize and recognizing gratitude. "The first thing we learn is 'Thank you for your kindness,'" Reed says. That mantra comes from his upbringing.
"My mom was all about respect," he says. "She said you gotta give it to get it." Respect is evident in how Reed runs the daily operations at the Center. The pandemic forced school closures and left the Reed Community Foundation to serve as a virtual learning hub for 40-50 students each day. Walking into the Center at lunchtime, it's silent, with students working on laptops and attending Zoom classes while others sat quietly for their lunch.
Reed says the past few months have been hard on many of the kids he sees every day. His solution? Love.
"You know, love is something we need in the world. If we don't start showing love, this world is going to be destroyed," he says.
Reed, a father to three grown children, is considered a father figure in many kids' lives. He's often referred to as "father to the fatherless." He recounts the story when a boy, then around 7 or 8, came to him because his school was having a reception for dads. "This kid didn't have anyone," he recalls. The boy asked Coach if he could come. His response? "I got you."
Stories like this one have resonated with many in the community. "He has all the attributes of a social worker," says philanthropist Burt Holmes. He became aware of the Foundation and Reed's work through friend and current board member Dave Staudt. Holmes recognized and appreciated the work being done to care for the children, especially its take-home dinner program and became an ex-officio board member, as well as a student of the Coach's boxing program to help him with his balance. 
"(Tulsa) is a great city, and really, if you stand on your feet and stand right, it doesn't matter what color you are, they're going to help you," Reed says. "That's what Tulsa's known for." 
Time for an upgrade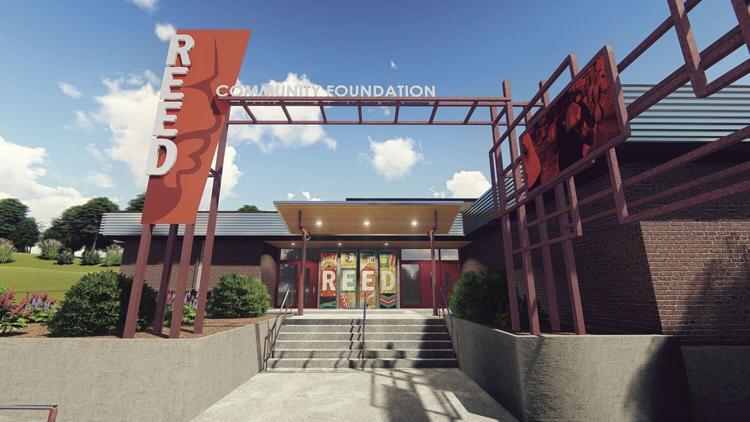 The current Reed Community Foundation facilities have been in need of additional space and upgrades for some time. 
For years Reed passed the Ben Hill Community Center, 210 E. Latimer Place, praying to make it his work's home.
In 2019, the Foundation and the City of Tulsa partnered to save the center once slated for demolition and turn it over to the Reed Foundation for its headquarters. The City agreed to replace the roof and other needed exterior repairs with $177,000 allotted for the Ben Hill Community Center in a 2006 sales tax package. The Improve Our Tulsa package included an additional $2.75 million to renovate the rest of the park, including the sports court, the playground, picnic areas and sidewalks.
The Foundation is responsible for all interior repairs, which includes renovation of all mechanical, electrical and plumbing, as well as cosmetic items like flooring and paint.
"For too long, the City of Tulsa seemed to be in the business of closing recreation centers in spite of their importance to neighborhoods throughout the community," says Mayor G.T. Bynum. "We have sought to reverse that trend by reopening these centers but it requires good partners. The partnership between the City of Tulsa and the Reed Foundation represents a new chapter in the long history of the Ben Hill Community Center — and a new day for the neighborhood it serves."
Board member Dave Staudt has worked with Reed and the Foundation since 2012 and helped the organization achieve its nonprofit status in 2016. He considers this transition a long awaited one for everyone involved in the program, as well as its namesake. "It's a reward for all he's been doing," Staudt says. "Typically he hasn't gotten much payback for all the good he's done."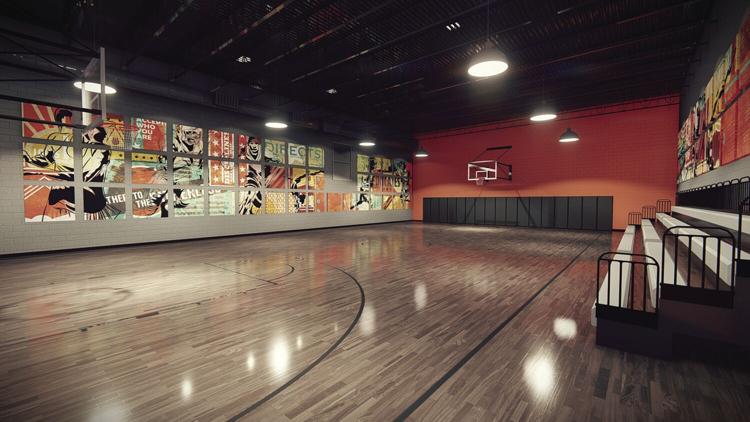 Relocating to this site will allow the Foundation to offer more community-based programs and reach more children and families in the area. The new site will have a full-size gymnasium, education center with a computer and STEM lab, a food and clothing pantry supported by Feed the Children, as well as an arts and crafts room, a library and counseling offices. Boxing facilities will remain at the Foundation's two North Lewis Avenue sites for now. 
"This will easily double or triple our ability to reach young people," Coe says.
Right now, the Foundation is undertaking a $955,800 capital campaign to support the renovation and relocation to the Ben Hill Community Center. Reed hopes it will be this spring, but is leaving it up to a higher power. "Maybe in May of 2021, that's just a guess. I say when God says it's ready, because he's going to do it so right that it's going to be a day that can never be forgotten."
---
The Reed Community Foundation's impact is deep in north Tulsa.
68: average number of children served per day during school
10: number of schools served
108: average number of children served per day during the summer
14,160: number of meals served annually
209: number of families provided meals annually
3,037: number of volunteer hours annually