It started with a drum kit. In July 2020, Danny DeVore — who plays drums in the local band Acoustic Freight Train — got a call from a friend whose father-in-law had died, leaving him a drum kit he did not need. Did DeVore know anyone who could use it?
In fact, he did: a friend whose daughter played drums but could not afford a set of her own. He paired the drums with the youngster, and Acoustic Freight Train Instrument Donation was born.
Keen to continue matching instruments with young people who needed them, DeVore and his bandmates Sean Moore and Darren Edwards quickly launched AFT-ID as an official nonprofit. By January 2021 they had awarded 20 instruments.
They unexpectedly found a need not only for individuals, but also for schools unable to fully fund their music programs. DeVore, vice-president of AFT-ID, now drives all over Oklahoma — and as far as Arkansas — visiting schools and organizations to discover their needs, dropping off instruments to their selected recipients and picking up new instruments from donors.
"My living room looks like a music store," he jokes.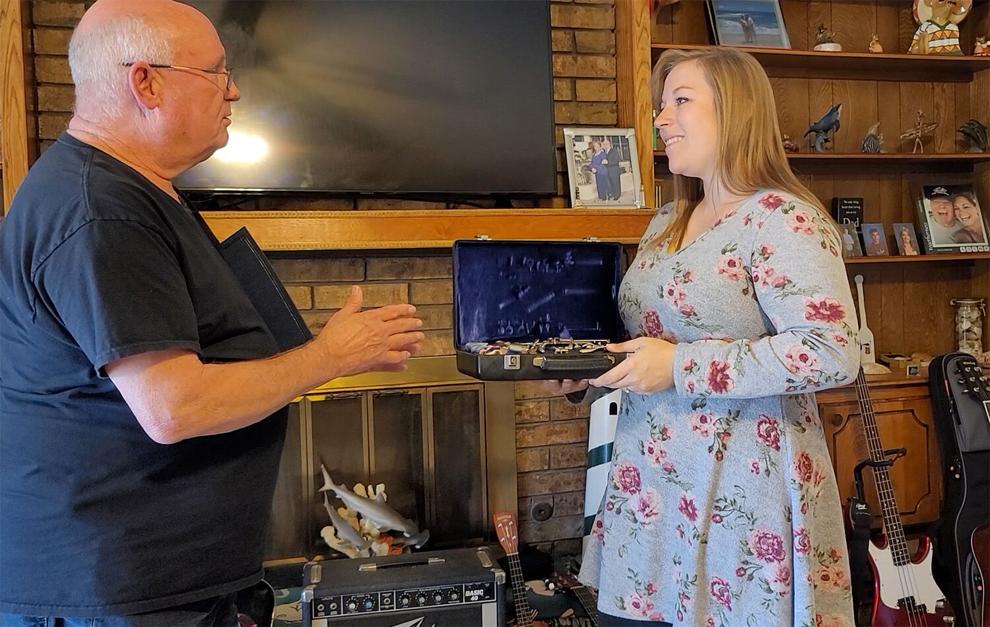 The goal is not simply to award the instruments and walk away. AFT-ID has a three-part mission.
"First is giving the instruments to the children," says Moore, the nonprofit's president. "The second is that we want to help them with life skills. And we include learning music in that, but it's well beyond that. 
"From an education standpoint, it (playing an instrument) helps with math skills, it helps in terms of school attendance, it helps with graduation rates. The third goal is that the individuals who get the instruments from us would eventually be able to perform in public, whether that's at a fundraising dinner, or just an event that we put on with another partner. We can hopefully do that through some partnerships in the future."
---
To donate time, talent or instruments, visit aft-id.org or call Danny Devore at 918-998-4792.