Walk into Pancho Anaya, 2420 E. Admiral Blvd., on a Saturday, and you'll be greeted by the scents of coffee and pastries. To the right of the entrance is a large display of embroidered masks, bags and fashion accessories, most of them featuring bright colors that liven up the space. 
Esther Wright has been setting up shop each Saturday in the bakery all year. It's a passion project with an appropriate name: Hilo de Amor, which means "thread of love." 
That thread stretches all the way to southwestern Mexico to her hometown of Oaxaca, where Wright's products are sourced and created by artisans, many of whom are current or former inmates. 
"I've always had a passion to help those who are less fortunate and provide opportunities to individuals that desire to reach their fullest potential," Wright says. "When I learned they were made by people who were incarcerated, I purchased 35 with the intention of gifting them to friends in Oklahoma. However, on my route back to Tulsa the vision to start HDA was birthed."
The tote bags aren't just her best-selling products.
"These are a tradition that has passed from generation to generation," she says. "They are 100% handwoven with ecological and recyclable products of the highest quality and with a professional, elegant and versatile finish."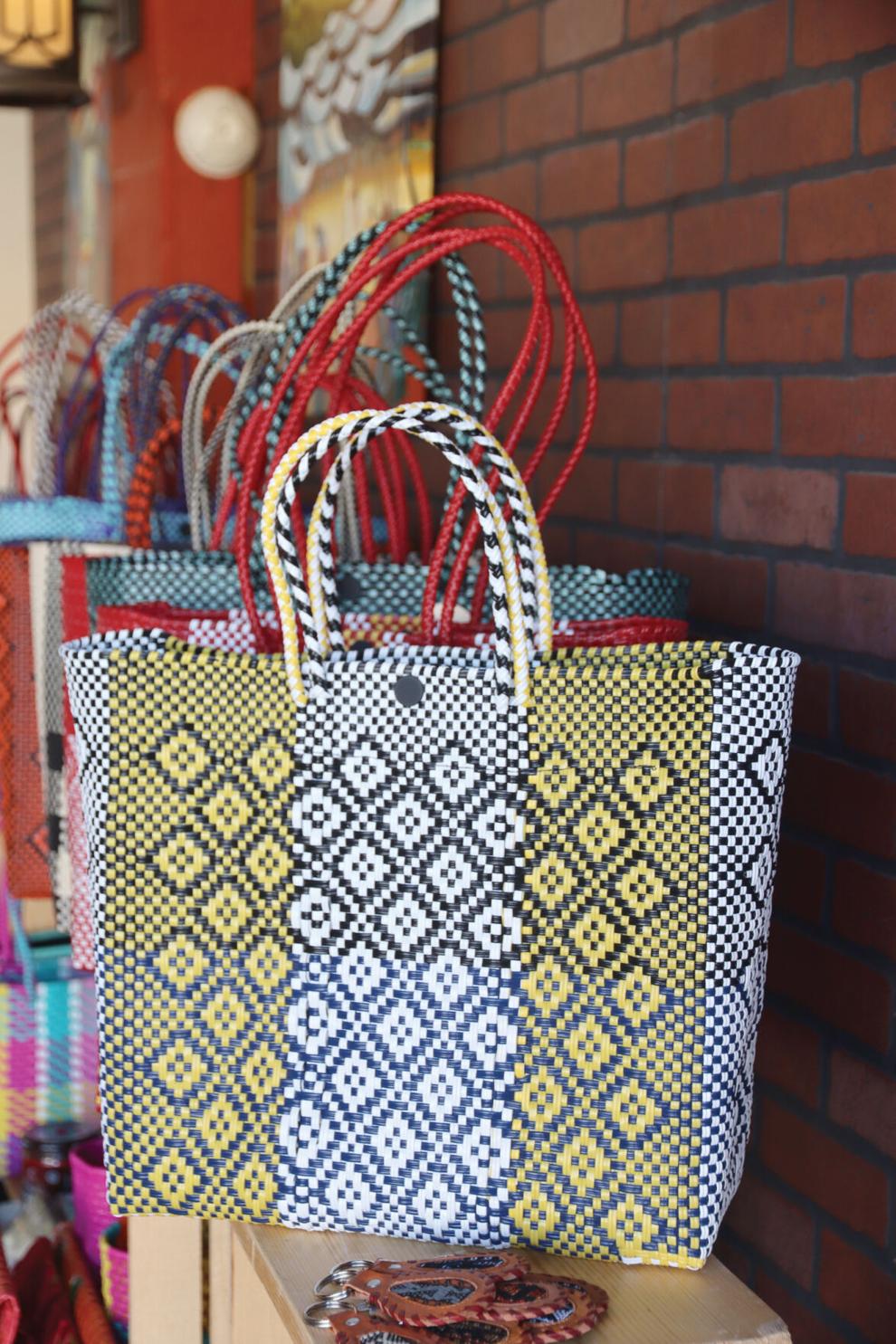 Wright's entire business is dedicated to promoting and educating others about her rich heritage. Hilo de Amor products, which also include clothing and accessories such as face masks, are sold in select Tulsa shops and online.
"Together we help to promote the magnificent culture and preserve it for the new generations of Oaxaca, Mexico, and for the entire world," Wright says. "Each item created resonates the culture and individualism of the artisans and their families who have inherited the skills and traditions passed down to them through generations."
Oaxaca's history has been intertwined with handmade goods, such as pottery, textiles and clothing, serving as an economic driver dating to the pre-Hispanic era and continuing today. Due to the mountainous terrain and poverty that inhibits infrastructural growth, Oaxacan goods continue to be produced and sold by families and the community in a regional market system.
"Today, we are transforming lives by creating jobs, putting money directly back into the hands of original craftsman, empowering families and bringing long-term solutions for an extremely poor region," Wright says. "At the same time, the Mexican culture is being preserved." 
Wright has lived in Tulsa since 1999. She originally visited in 1996 on a job assignment while working as an administrative assistant for her college in Torreon Coahuila, Mexico, which was affiliated with Oral Roberts University. During the 20-day trip, Wright met William, the man she'd marry a few years later after a long-distance relationship filled with letters and online conversations. 
She worked in finance and in the wireless industry until 2018, when she left the corporate world to build her own business. Hilo de Amor has since turned into a full-time family operation with the help of her 17-year-old son, Billy.
"I'm so grateful to have a family business," Wright says. "Especially a business that improves not just my family, but also helps many people of Oaxaca. My son is looking always to help the less fortunate and make a difference in people's lives. He's proud of his roots, knowing that he can help and make a difference in a community. It also teaches him the value of work and the power of community." 
Wright's products also are available at the Market at Walnut Creek, 8281 S. Harvard Ave., and at hilodeamor.com.
"Artisans put their heart and soul into their work, and each finished product is engraved with a piece of their culture waiting to be shared with others," Wright says. "Thread connects. We work diligently to find the right consumer — ones who understand that each item was made with love and excellence. Each purchase connects one family to another, in love — by way of thread."