Twenty years ago, it was unthinkable to maintain an acting career while living in the middle of the country. But times have changed, and actress Rachel Cannon has come back to her home state to do just that.
Cannon was born in Tulsa and attended the University of Oklahoma. After graduation she moved west, got an acting coach and has spent the past two decades living and working in Los Angeles.
It's been a successful run, with guest-starring roles on hit shows like "The Big Bang Theory" and "Mad Men" and recurring roles on "Two and Half Men" and "Fresh off the Boat."
Cannon will continue acting, as well as writing and producing, but she is making Oklahoma her home base. She, her husband and their 4-year-old son recently moved to Edmond and she says they could not be happier.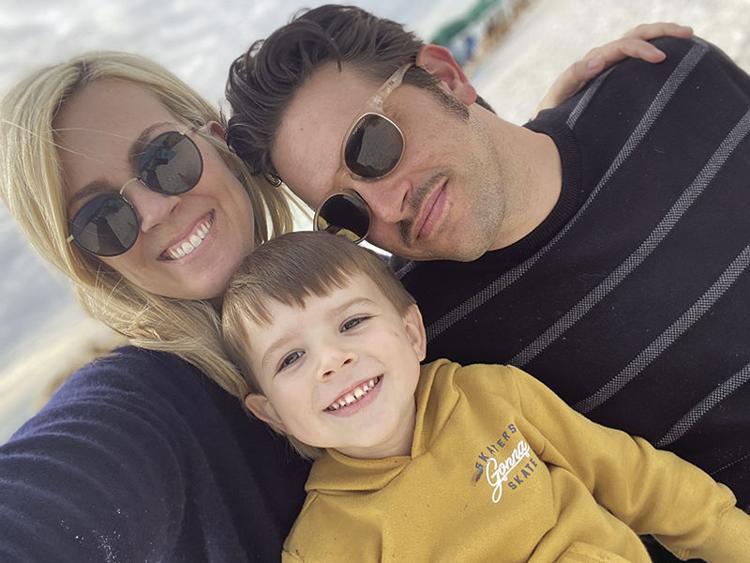 Her timing is perfect. The past few years have seen the entertainment industry de-centralize from California and spread to many other hubs around the country.
"I shot a series in Chicago. I did one in Atlanta … All the new jobs I was being considered for were in New York and Vancouver," she says. "I saw this window of opportunity where if I was going to hop on a plane for work either way, why not have a better quality of life and go back home?"
Oklahoma itself is more of a place of opportunity than it once was. In 2014 the state extended its Oklahoma Film Enhancement Rebate Program for another 10 years.
"This was a game changer because it spoke of certainty and longevity." says Tava Sofsky, director of the Oklahoma Film and Music office.
The rebate program has since been extended to 2027. These extensions and other legislative updates, as well as a strong grassroots momentum, have solidified Oklahoma as an attractive filming location: 2019 saw 39 projects filmed in the state.
Cannon is devoted to expanding the Oklahoma entertainment industry, as both an artist and an entrepreneur.
"I would much rather do film and television in my home state than going somewhere else to do it," she says. "I'm going to do everything I can to help the industry and support that."