Tulsa Balloons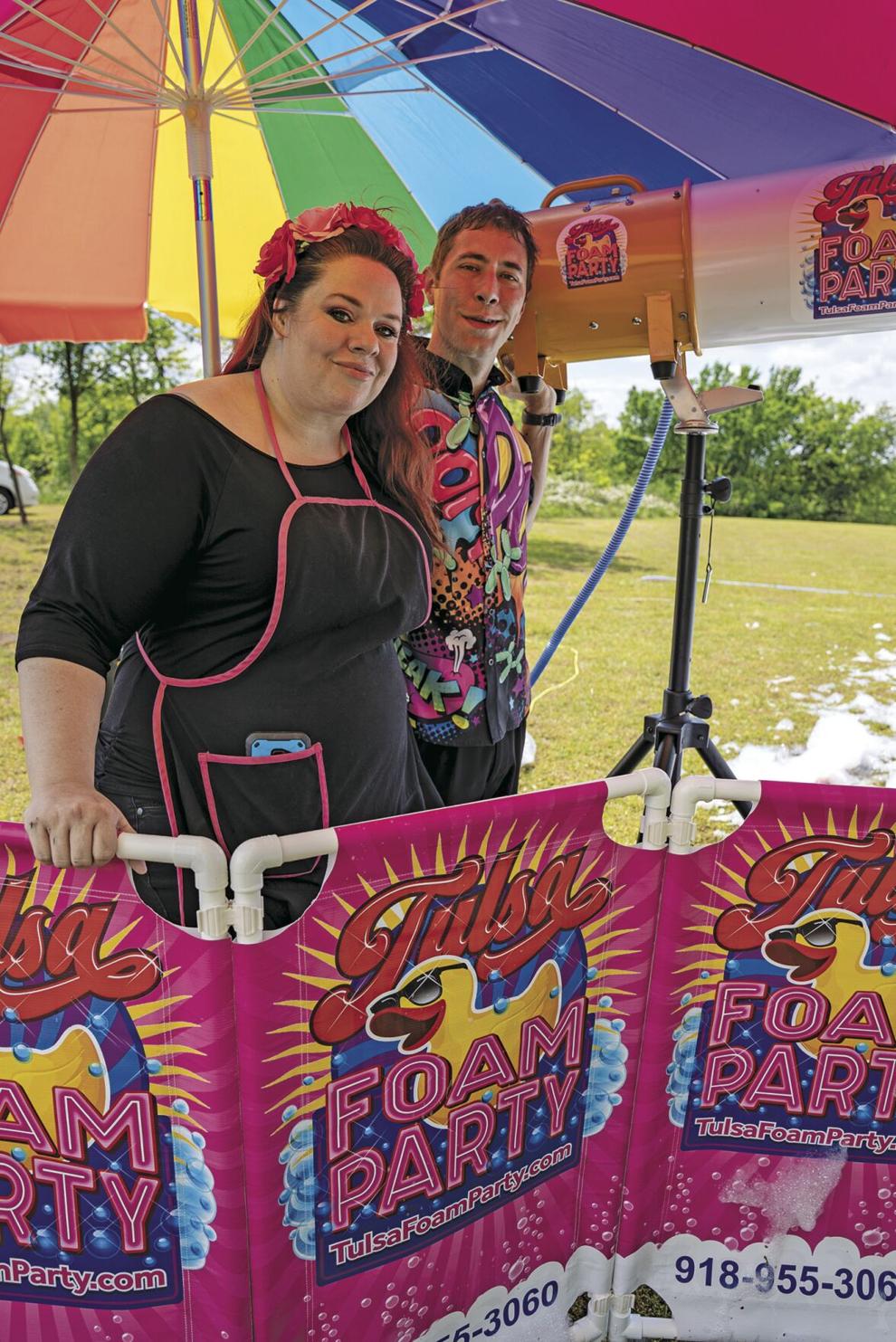 Angela and Dustin Reudelhuber (pictured) are no strangers to a celebration. They have been helping Tulsans party for 25 years with their company Tulsa Balloons, which provides face painting, bubble shows, stilt walkers, jugglers, yard decor, balloon art and more. 
"With 2020, we had to restructure a lot of our entertainment offerings, and we started offering bubble parades for social distancing," Angela says. 
In March, they expanded options further, becoming the only company in Tulsa to offer foam parties. They can transform any yard into a foam party in about 15 minutes with access to water and electricity
The foam is all biodegradable, eco-friendly, hypoallergenic, dye-free, and safe for grass and pets. TulsaBalloons.com
The Traveling Barnyard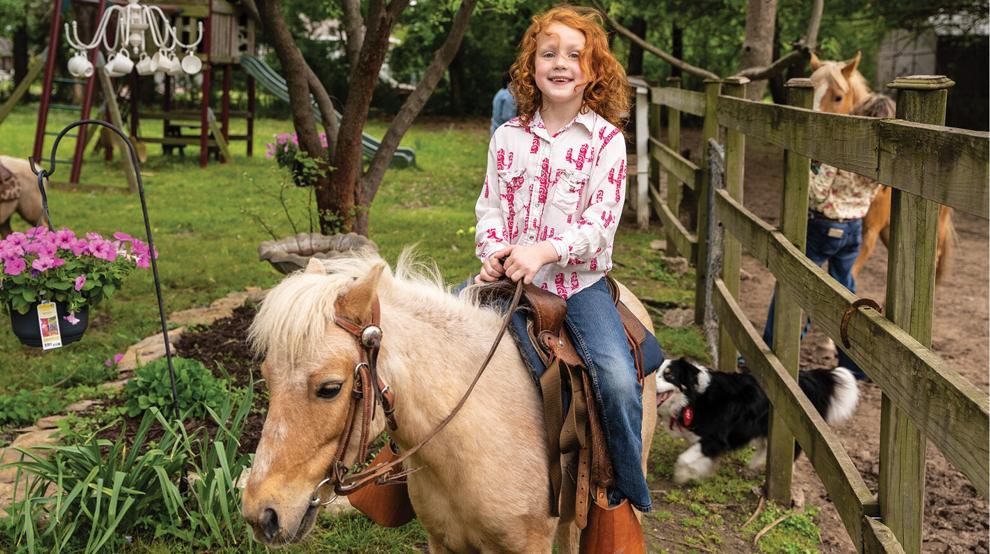 On a phone call, Carman Robison keeps getting interrupted — by her turkey, Tommy. "Just a minute, Tommy! I'm on the phone," Robison says between gobbles. 
Robison owns the Traveling Barnyard, where she transports animals from her 2.5-acre Broken Arrow farm — a miniature horse, goats, roosters, chickens, ducks and bunnies — to yards throughout Green Country. 
For birthday parties Ella the miniature horse can transform into Sparkle the Unicorn, or Marshmallow the miniature horse can turn into Danny the Dinosaur.
Theme or no theme, the first time a child meets a horse is magical, Robison says — especially for children with behavioral issues.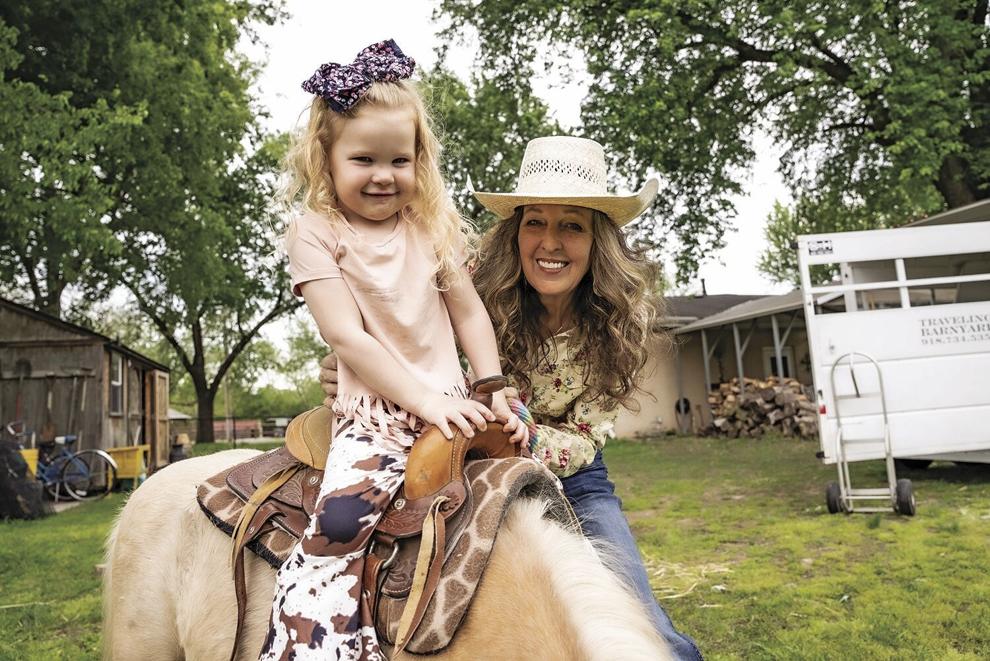 "Seeing their countenance change and the calmness come over them," she says, "it changes their whole world for a little while." 
Sixteen years ago, Robison was a teacher when her husband said, "You're always taking your animals to school with you. Why don't you transform this into a business?" 
Now Robison, pictured with her granddaughter Piper, offers traditional barnyard-themed events. Celebrations include crafts, story time and music. 
Carman Robison takes her Traveling Barnyard to special events throughout the Tulsa area. facebook.com/jcstravelingbarnyard
Corazoncitos y Fideitos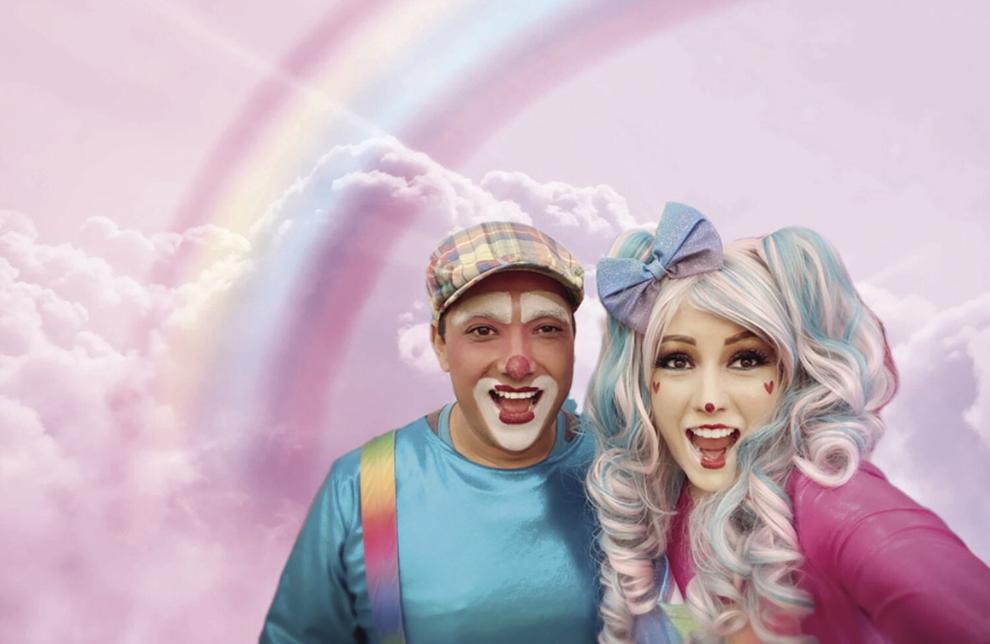 When Amy Ariza was about 12 years old living in Mexico, she began dressing as a clown to spread joy. "My mom had a nursing home for street children, and I felt bad the children had suffered so much, so I thought being a clown could give them love and good laughter," Ariza says.
She and her husband, Oscar, are the bilingual entertainers of Corazoncitos y Fideitos (Hearts and Spaghetti). Ariza's clown character is Hearts, and Oscar's is Spaghetti (both pictured).
For 16 years, they have provided music, face painting, and games like musical chairs and tug of war at birthday parties, baby showers, quinceañeras and more. Face painting has been halted during the pandemic; instead they are learning to make balloon figures. facebook.com/payasitostulsa