"Rebirth" suggests revival; renaissance. It connotes renewal and regrowth.
Rebirth, then, is a term that aptly describes stages in the trajectory of Tulsa's historic Greenwood District, the epicenter of African American life in the formative decades of a white-dominated city fueled by black gold. 
Over the years, Greenwood District denizens have met challenges to their social, political and economic well-being with characteristic resolve and resilience. Even after near-death experiences, Black Tulsans somehow managed a rebirth.
Early in the 20th century, Tulsa's African American community, centered around Greenwood Avenue just south of downtown and across the Frisco Tracks, emerged as a nationally renowned entrepreneurial center, dubbed the "Negro Wall Street of America" — later, simply "Black Wall Street."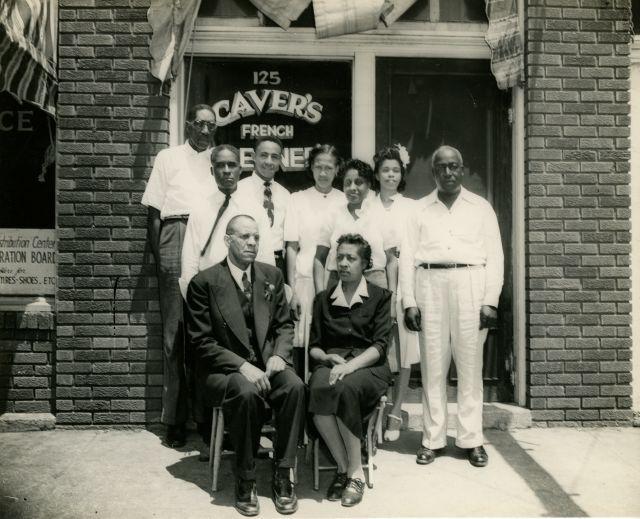 Black businesspeople and entrepreneurs plied their trades in rigidly segregated Tulsa, catering to a Black community largely shut out of the mainstream economy of this soon-to-be "Oil Capital of the World." The architects of the Greenwood District parlayed Tulsa's Jim Crow regime into an advantage, devising an economic detour that spurred an insular Black business sector of national renown.
Post-Civil War land allotments awarded to the Freedmen of the Five Civilized Tribes (the Cherokee, Muscogee (Creek), Choctaw, Chickasaw and Seminole) helped fuel the economic engines of Black communities throughout Oklahoma, including the Greenwood District. Land ownership by these Black Indians, mostly people formerly enslaved by tribal members and the descendants of those enslaved, afforded access to money for investment and consumption.
Tulsa's 35-square-block "Negro Quarter" blossomed into a bountiful economic garden. This Black Wall Street sprouted hotels, movie theaters, tailor shops, dance halls, pool halls, garages, a jitney service, grocery stores, restaurants, rooming houses, shoe repair shops, loan offices, dry cleaners, furriers, pharmacies, beauty salons, barbershops, haberdasheries, confectioneries and more. Professionals available to Black clientele included doctors, lawyers, dentists, real estate agents, insurance brokers, photographers and journalists.
But cognitive dissonance — the discomfort experienced from the collision between what one believes to be true (here, Black inferiority) and what is actually true (here, Black economic success and achievement) — set in. The myth of white supremacy clashed with the reality of Black achievement. Resolving this untenable situation became, for some, an imperative.
Fear and jealousy swelled within the white community as Black economic successes, including home, business and land ownership, mounted.
Land lust set in, as evidenced by increased corporate and railroad interest in Greenwood District realty.
The Ku Klux Klan, America's iconic, homegrown hate group, made its presence known.
Media fanned the flames of racial discord. The Tulsa Tribune, a daily local newspaper, agitated, publishing a series of inflammatory, incendiary articles and editorials.
The alleged assault on a white girl by an African American boy triggered unprecedented civil unrest. Propelled by sensational reporting in the Tulsa
Tribune, resentment over Black advancement, and a racially hostile climate in general, white vigilantism seized the moment. This chance encounter between two teenagers lit the fuse that ignited the Tulsa tinderbox and set Greenwood District alight.
Authorities arrested the alleged assailant, Dick Rowland, and held him in a jail cell atop the courthouse. A burgeoning, agitated white mob threatened to lynch him. Black men, some armed, some World War I veterans, raced to the boy's defense.
Conflict ensued. A gun discharged. Chaos erupted. Soon thousands of weapon-wielding white men, some deputized by local law enforcement, destroyed the Greenwood District, overpowering neighborhood forces that mounted a vigorous, albeit short-lived, defense.
Unspeakable suffering ensued. Property damage soared into the millions. Hundreds of people died, and still more suffered personal injury, both physical and psychological. Some abandoned Tulsa.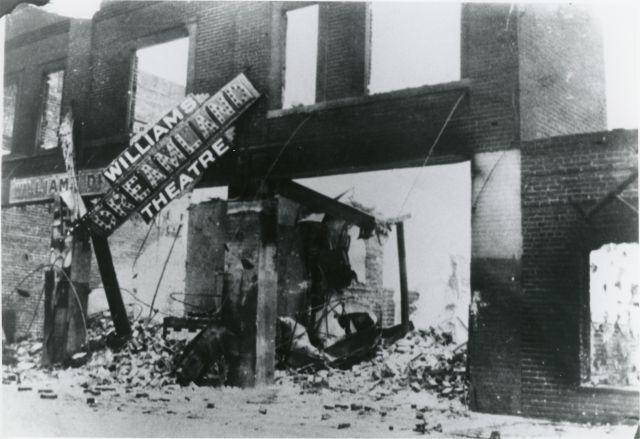 Dubbed the 1921 Tulsa Race Riot (now Tulsa Race Massacre), this man-made calamity might more accurately be labeled an assault, a white riot, a race war, a disaster, a massacre, a pogrom, a holocaust or any number of other ghastly descriptors. The Tulsa tragedy would remain a taboo topic for decades.
Black Tulsans rebuilt their beloved, beleaguered Greenwood District despite general white disengagement and, in some quarters, active white hostility. As Greenwood District icon Mabel B. Little recalled in her 1990 memoir, "Fire on Mount Zion: My Life and History as a Black Woman in America":
"In the end, we didn't get hardly any help from the white community. We had to save our own, use what small means we had and cooperate together. … Little by little, we built our businesses back up — beauty shops, our drug stores, grocery stores, our own barbershops, tailor shops, you name it."
Rebuilding began despite active opposition. Insurance companies denied Black claims. The Tulsa Tribune castigated the Black community and suggested it should not be rebuilt. Leading institutions and individuals like the Tulsa Chamber of Commerce, the Tulsa City Commission and Tulsa Mayor T.D. Evans cast aspersions on Black Tulsans and blamed them for instigating the massacre.
Black Tulsans turned to and relied upon one another to push through the grief and chart a new course in the Greenwood District. They also reached out, borrowing from family and friends throughout the country and accepting donations from Black organizations like the National Association for the Advancement of Colored People in New York City. They would not be moved. 
In 1925, the Greenwood District hosted the national meeting of the National Negro Business League, Booker T. Washington's "Black Chamber of Commerce." From there, the rebirth accelerated.
By the 1930s a variety of businesses were in place (see below).
By the early 1940s, the Greenwood District boasted more than 200 Black-owned businesses. Black Wall Street had regained much of the allure and luster that defined its original incarnation.
The 1950s did not disappoint, as growth continued throughout the decade. The late civil rights advocate Fannie Ezell Hill recalled her role in racial progress: "In the '40s, '50s and '60s, we called ourselves 'Salt and Pepper' groups (white and Black), and we did our best to smooth the path with our religious dialogue groups. That opened up thought to an equal society. Then we proceeded on to active civil rights protests to bring 'the cause' to full fruition."
Massacre survivor Eunice Cloman Jackson spoke of the grandeur of post-massacre Greenwood: "People … took great pride in the beautiful homes and businesses in the Greenwood area."
The late former Oklahoma State Sen. Maxine Horner described the Greenwood District of the 1950s as a kaleidoscope through which one could see all manner of Black-run enterprises: professional service providers like doctors, lawyers and dentists; laborers/technicians like plumbers, electricians and contractors; services providers like dry cleaners, drug stores and tailors; food service purveyors like grocers and restaurants; accommodations like hotels and rooming houses; and entertainment venues like nightclubs, dance halls and movie theaters. For Horner, the 1950s were an "exciting, intriguing" time in the Greenwood District — an "opportunity to see everything."
By the 1960s and in subsequent decades, integration, urban renewal, and a host of social, political and economic dynamics spurred a second decline, not borne of physical violence, but rather of denial and neglect on the part of institutional power structures. The Greenwood District fell into disrepair as dollars left the community, Interstate 244 bisected it and infrastructure dollars largely bypassed north Tulsa.
Despite loss of land ownership in connection with urban renewal buy-outs to facilitate so-called blight mitigation and make way for I-244, dwindling numbers of Black enterprises and other setbacks, the rebirth of the Greenwood District continues. The Greenwood District, no longer a Black entrepreneurial mecca, now melds business, education, recreation, culture and entertainment in an integrated space. This new iteration of Black Wall Street as a racially integrated shared space, not a Black-dominated span of real estate, surprises some.
Today, the Black Wall Street mindset matters most: the rebirth of the Black psyche around economics and entrepreneurship; leveraging the vision, fortitude, and resilience of the Black Wall Street founders in service of success, wherever, physically, opportunity presents. Armed with the Black Wall Street mindset, our reach extends as far as our ingenuity and imagination will carry us.
---
Business reborn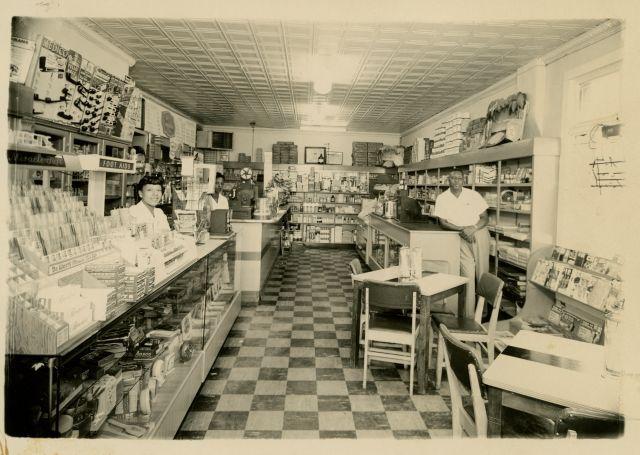 An early-1930s Greenwood District business directory listed businesses in the by-then-reborn enclave, including: the Royal Hotel, Jackson's Funeral Home, Tipton's Barbeque, Your Cab, B.C. Franklin (attorney), Peoples Drug Store, Nicken's Sewing Shop, Great Southwest Life Insurance Co., Tulsa Laundry and Dry Cleaning, Jordan's Ice and Bottling Co., Mann Luncheonette, Little Rose Beauty Shoppe, Smith Tire Shop, Dr. L.A. Sewall (dentist), the Antlers Shoe Rebuilders, Neal Jewelry Co., Home Furniture, Eaton's Grocery Store and Market, Mann Brothers Grocery and Market, Lemons Bakery, C.L. Netherland (barber), Floryne Jackson (stenographer), Cochran Rooming House, Busy Bee Cafe, R.T. Bridgewater (physician), Liberty Building and Loan Association, Berry's Filling Station, Claude Williams (electrician), Hooker's Studio (photography), the Oklahoma Eagle, and Neeley and Vaden Pool Hall. 
---
Rebirth on a 

psychological plane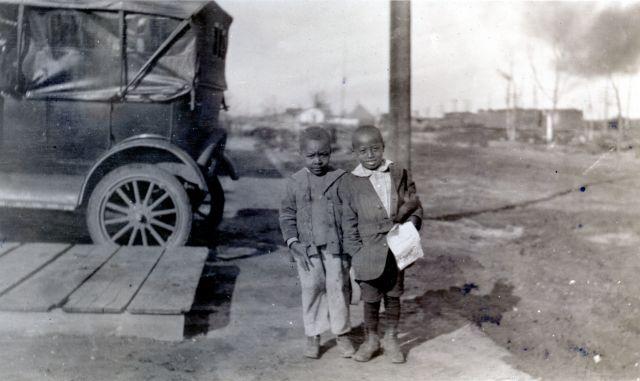 Historical racial trauma borne of slavery, peonage (use of laborers bound in servitude because of debt), Jim Crow, "race riots," lynching, discrimination, and direct and indirect violence is real and potent.
As David Horsey wrote in the Los Angeles Times on Sept. 9, 2014: "The cost of this exploitation is … poor health, undermined family structures, inadequate education, underemployment, crime, addiction, incarceration and social alienation."
Beyond noteworthy disparities on all indicia of well-being, generations removed from the 1921 Tulsa Race Massacre Black Tulsans experienced post-traumatic stress disorder, fear, distrust and a whole host of psychological aftereffects. Historical racial trauma, then, is a term that speaks to the ongoing legacy of systemic racism.
Tulsa's 1921 catastrophe still reverberates locally. Indeed, because it is emblematic of so much other racial animus in American history, it resonates well beyond Tulsa's boundaries.
Like so many other communities in this country, Tulsa needs trauma-informed care. We are still relatively early in the process of healing our history; journeying toward reconciliation. Relationship-building, and then trust building, are keys to a reconciliatory process that involves acknowledgement, apology and atonement.
Our historical racial trauma manifests most profoundly in the form of a gulf of distrust between Black Tulsans and white Tulsa leadership, individual and collective. It is exacerbated by this community's utter failure, for decades, to acknowledge its own gaping wound.
Like other places around the nation, we are finally discussing how distorting — whitewashing — our history and lionizing certain individuals of dubious character inflicts real harms upon real people. We have begun to take corrective action.
Our challenge is not simply healing from the historic trauma that the massacre was, but rather doing that plus addressing the ongoing traumas we face. We must address the past, attend to the present and advance an inclusive vision for the future.
Yet another rebirth of Tulsa's historic Greenwood District is possible, and might just be happening now. Indeed, if history is our guide, another rebirth of some incarnation of Black Wall Street is inevitable.