For as long as John Points can remember, he has been carving pumpkins every October. He and his brother both have October birthdays. Their mom would throw Halloween-themed parties for them. Then there's Halloween.
In the mid-'80s Points became a father and saw an opportunity to share his passion for pumpkin carving and pass it along to the next generation, like his mother did for him. Then about 15 years ago, Points found himself leading a pumpkin carving workshop for more than 100 Boy Scouts at a campout.
Points has taught classes at Philbrook Museum of Art, Linnaeus Teaching Gardens and Southwood Landscape and Gardening Center, and many more places. No matter where he is, he has found the best practice is to spend 20 minutes trying to settle down his pupils by explaining the process, and then he spends the next hour and a half working with them.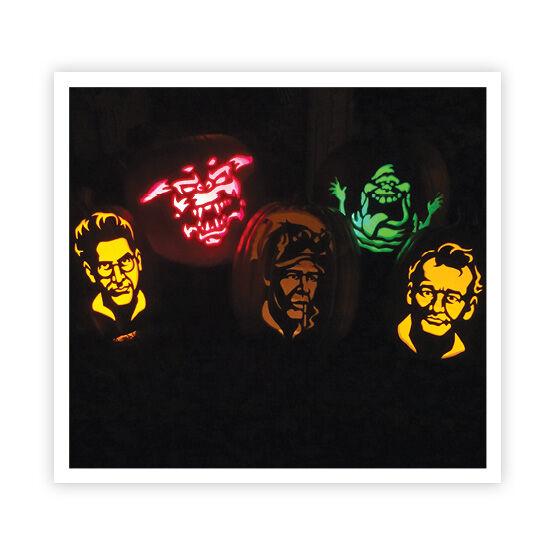 "That works pretty well," says the 64-year-old manager for Stinnett and Associates advisory firm. "You're always going to have a little Norman out there who doesn't listen and is ready to carve, and he'll eventually end up going Norman Bates on his pumpkin."
At press time Points had scheduled a workshop for his company and, tentatively, a Boy Scouts campout. He not only teaches courses, but also carves designs into foam pumpkins for fundraising auctions and does commission work for events like fall weddings. Popular ones include Oklahoma State's Pistol Pete and other sports iconography. There also are requests for movie monsters and "Frozen" characters.
He estimates he has carved upward of 500 pumpkins to date.
"It's rare that I have a year that I don't carve 15 to 20," Points says. "I keep a portfolio of everything I've ever carved. The thing I tell kids is, this is perishable art. It ain't gonna last. So do a good job and take photos because in three days, it's going to look like your grandmother on a bad day."