Flashback to Mother's Day 2020: Jana Burk and her then 13-year-old daughter, Genevieve, decided to hold a pop-up sale at the edge of their driveway, selling arrangements made from the flowers in their backyard.
They sold six arrangements, and that was the beginning of Midtown Micro Flower Farm. Over the past year business has boomed, and this spring they are selling 15-20 arrangements a week.
"We get pretty obsessive about things we enjoy," laughs Jana. This explains why, in one year, she and her daughter have grown a successful side business. Though Jana is an attorney by day and her daughter, Genevieve, is an eighth grader at Monte Cassino, on evenings and weekends they are busy growing, cutting, arranging and taking custom floral arrangement orders.
Jana comes from a long line of flower lovers. Her grandmother was known for her hydrangeas, and arranging flowers artistically is something that has been passed down for generations in her family. But it was not until summer 2019 when she planted a big crop of zinnias that Jana really caught the gardening bug.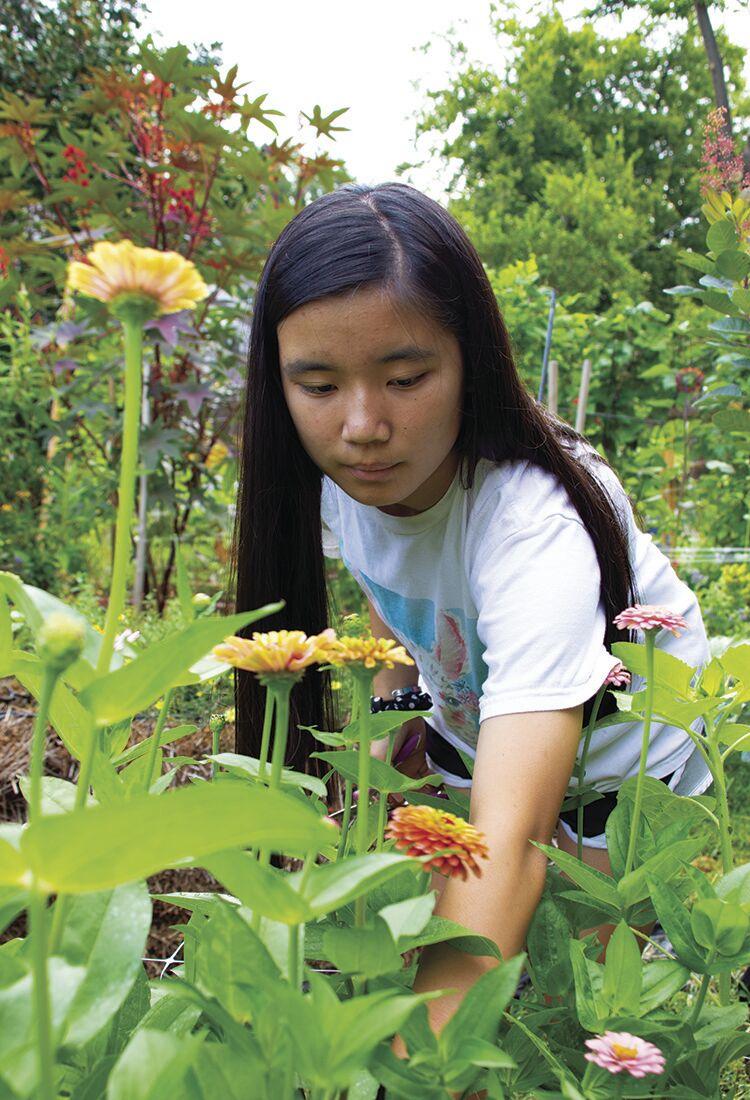 That fall she planted a batch of hardy annuals like Bells of Ireland, Queen Anne's Lace, orlaya and snapdragons that would come up in the spring. So, by April 2020, just as the pandemic was taking hold, her yard was overflowing with a bounty of flowers. 
Genevieve wanted to have a sale. She was soon to be out of school and realizing her summer day camp would be canceled. Jana had more flowers than she knew what to do with.
They had been considering the idea of starting a flower business, and with Mother's Day coming up it was the perfect time to give it a test run. They told all the neighbors, set up at the end of the driveway and quickly sold out of their limited stock. It gave them the glow of success they needed.
Genevieve helps with all aspects of flower farming and arranging but has especially taken to the sales and online marketing.
"I certainly like having money to spend, but making it through all the work in the business is really satisfying," she says. "That's my favorite part."
The charm of the Burks' arrangements is their loose, romantic style and the variety of flowers.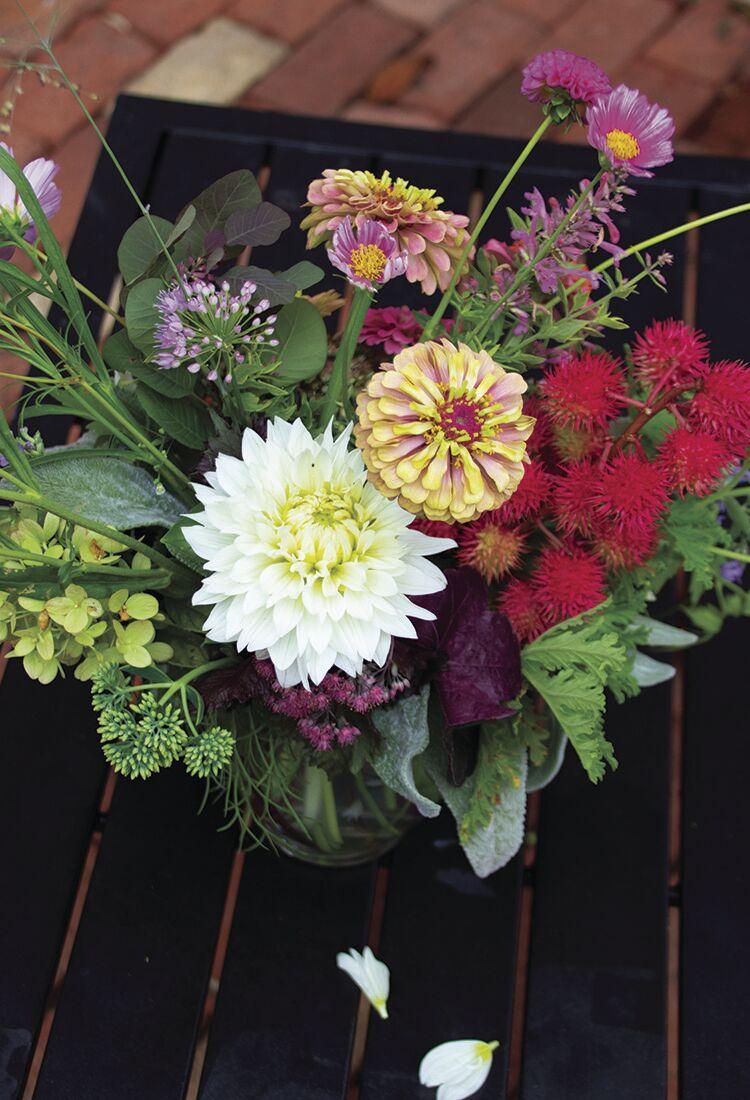 "We focus on the types of flowers you're not going to find in a standard florist shop; the unusual flowers that don't ship well," Jana says. These include dahlias, cosmos and sweet peas, as well as unusual seed pods and foliage.
Business has been grand, but the Burks have no plans to expand into flowers full time. Jana says she loves her job and wants Genevieve to have plenty of time for school and friends.
"We like having this as a fun 'micro' business that we can fit around our schedules," Jana says.
Prices range from $15 for a small arrangement to $40 and up for larger custom orders.
To order, contact Midtown Micro Flower Farm on Facebook or Instagram, or email midtownmicroflowerfarm@gmail.com.
If only this was scratch and sniff
A look at some of the flowers from Midtown Micro Flower Farm.