A year ago, the first cases of COVID-19 were diagnosed in Oklahoma, and almost immediately businesses, restaurants, retail stores and schools shut their doors to help curb infections.
Even nonprofits and assistance services, which were needed more than ever, had to figure a way to function with dwindling funds and restrictions on volunteers, staff and clients coming into buildings and meeting face to face.
CARES Act funding comes to Tulsa
In April 2020, Tulsa County received $113 million in federal CARES Act funding to help its citizens, businesses and nonprofits survive the pandemic and economic downturn that accompanied it.
"We were anxious to get this money into the economy," says Tulsa County Commissioner Ron Peters, but there were challenges. "We weren't in the business of handing out money, so we started planning for a path forward on how to allocate this money where it was most needed in our community."
And CARES Act funding came with stipulations: The money had to be spent on COVID-19-related relief or projects, and it had to be spent by the end of 2020.
At that time, small businesses and nonprofits were the entities hurting most, Peters says, so Tulsa County worked with the Tulsa Economic Development Corp. (TEDC) to develop the RESET (Resources to Empower Small Enterprises for Tomorrow) Program for businesses to apply for forgivable loans so they could stay afloat during the economic recession.
Peters says they also worked with nonprofits and service programs to determine what organizations could best serve Tulsans in need. 
"We were going to distribute $113 million, which exceeds the county's budget, and we had no idea who needed it most," he says. "We called the people who knew more about this, who are used to helping people who needed food, used to helping people who are hurting in the business world. We had a lot of people pulling together. I'm proud of what we accomplished."
During the application process, business owners provided their budget needs and W-2s, which the TEDC team processed and made recommendations. Those suggestions went to the Tulsa County CARES Review Committee, Peters says. The committee included Peters, Deputy Commissioners Mike Craddock and Keri Fothergill, County Clerk Michael Willis and Government Affairs Director Terry Simonson.
The review committee reviewed all TEDC recommendations (and other CARES projects from other arteries) and made its own recommendations to the Board of County Commissioners, who then made the final public approval during their weekly BOCC meeting. Funding and allocation for future federal CARES Act dollars will occur through similar channels and processes.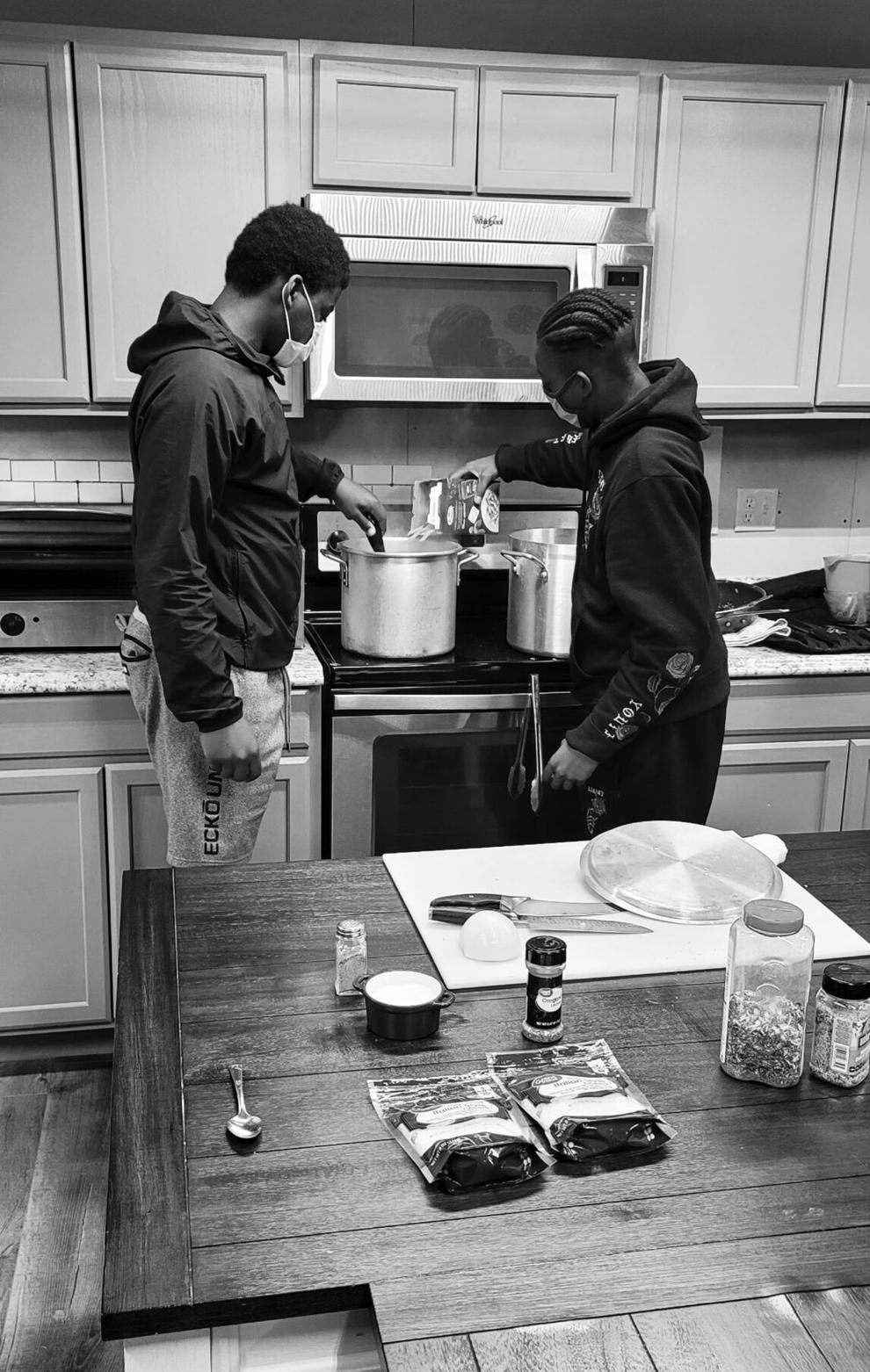 Helping students and families
The Opportunity Project, which launched in Tulsa in 2017, might not work directly with children, but it supports 80-plus youth-focused programs and nonprofits, including the Salvation Army, YMCA and Tulsa Dream Center.
When the pandemic forced schools to close their doors, leaving working parents wondering who would keep their children during the school day, the Opportunity Project was ready to help, says Executive Director Caroline Shaw.
When they learned Tulsa County would be receiving CARES Act funds for distribution, Shaw and other Opportunity Project leaders convened their community partners so they could go collectively to the county and highlight the needs they were seeing.
An allocation came at the end of September 2020, allowing the Opportunity Project to begin fulfilling requests made by partner organizations that offer a variety of programs. "At the full day care sites, kids are not only getting support with distance learning, but they're also getting nutritional support and getting engagement and connection with adults who care about them," she says. "Other programs for older youth may be for a shorter duration in the afternoon, or a couple days a week where they can drop in and participate in distance learning if they don't have reliable internet at home."
Enrichment also is an important element to the programming offered by Opportunity Project partners. 
"A lot of programs, in addition to the academic support, offered things like yoga sessions, music, physical movement and art. Things that kids really look forward to during their school day but were also yanked away with COVID," she says.
There were silver linings to the COVID-19 response, Shaw says. The number of full-time positions for highly skilled youth workers increased with the operation of full-day care sites. It also introduced more parents and families to community partners and organizations that were new to them.
"Not only are the families who are already connected to these community organizations deepening their relationship and appreciation for these community organizations, but there are lots of new connections being made — some by necessity and some by families who look at their child and realize they need more than what they're getting in the four walls of their home," she says.
Finding new ways of doing things
The Salvation Army Boys and Girls Club of Metro Tulsa's five locations in and around Tulsa also faced the challenge of offering full-day services for children and families.
Two of the locations received CARES Act funding through the Opportunity Project, and two others were designated Community HOPE Centers — an Oklahoma Department of Human Services establishment to provide mental health professionals, department staff, virtual learning tools, meals and other support — and received CARES Act funds through DHS. The fifth location is in Sapulpa and did not receive funding through Tulsa's program because it is outside the county.
Richard White, executive director of the Tulsa-area Boys and Girls Clubs, says all five locations were open over the summer and remained open all day through the start of the 2020 school year as school districts offered or required students to learn virtually. 
"That meant extra costs in staffing, utilities and operational costs," White says. "We also spent more on cleaning supplies and equipment. The other big area we made an investment in is technology to give us a better position to be able to deliver some of the virtual programming that now seems to be the norm."
The students at the Boys and Girls Clubs who participate in virtual learning seem to do better than when they attend school virtually at home, he says. 
"At the clubs at least, they get that social interaction," he says. "And we have mechanisms in place to ensure kids are meeting their school milestones."
At the two locations operating as Community HOPE Centers, a DHS employee is on hand to help families connect with services and resources, and those clubs were able to fund mental health services for the first time.
"We were helping the families and kids from the academic side of it and the child care side of it, but also the emotional support we were able to provide," he says. 
Now, the Boys and Girls Clubs are serving more than 400 families a day, and because of CARES Act funds they were able to drop all their typical fees.
"The CARES Act funding made a hard situation much easier," White says. "We were able to hire more staff. We got new technology that will not only help us through the pandemic, but also will carry on beyond that. It's also forced us to look at how we deliver services to the kids. Typically, they come to us, but this has caused us to ask how can we reach them where we are? Or how to bring the outside world into the club virtually?"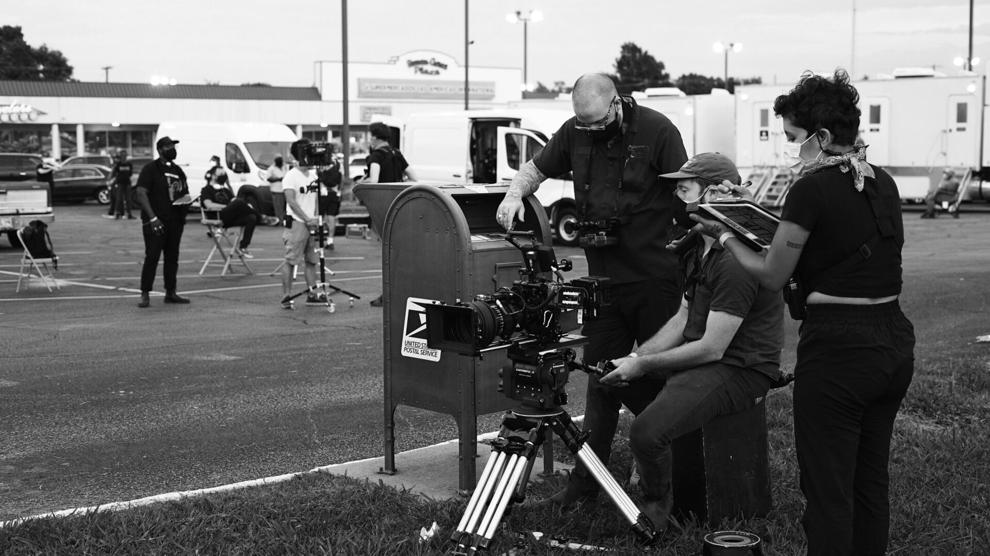 'What do you turn to?'
Although it might not be as essential as food and shelter, to many people music, arts and culture are vital elements of a full and enriching life.
The Tulsa Office of Film, Music, Arts and Culture, part of Tulsa Regional Tourism, assists music and film productions in and around the Tulsa area, but after the COVID-19 pandemic reached Oklahoma a year ago, all productions and musical performances stopped.
Tulsa FMAC Manager Danielle Hewitt says the organization decided to take a step back and look at how it could help the industries the staff supports and works with every day.
"Our main focus was: How do we get film crews back to work, and how do we help support our music scene? It is vital we help these two industries," Hewitt says. 
Tulsa FMAC submitted several applications to Tulsa County for CARES Act funding and was awarded $137,000 to launch the Tulsa County Film Recovery Program and $325,000 to create the Play Tulsa Music program.
The Tulsa County Film Recovery Program financially assisted five film productions last year, resulting in 380 jobs created for local film crews and more than 3,000 room nights in Tulsa County hotels.
As film crews returned to set, an economic boost would be felt in Tulsa's film industry, Hewitt says, adding that safety remained a top priority. "We established a COVID-19 film fund to help productions get relief in all COVID-
related expenses," she says. "It made sure everyone was safe and they could get back to work." 
The Play Music Tulsa program provided funds to 24 venues, enabling more than 700 live performances from local musicians, offsetting the costs of hiring local musicians, engineers, production managers and other crew members.
"We felt it was really a win-win-win, supporting Tulsa County venues, helping them hire local talent, and allowing audiences — even though they're smaller than usual — to enjoy live music," she says. "Virtual is great, but there's nothing like live performances. Tulsa is a live music city."
And Hewitt says the pandemic has proven just how important music, film and the arts are to people.
"During a time of isolation, what do you turn to? It's television, it's movies, it's music," she says. "With the crazy year that was 2020 and the horrible things that happened within the pandemic, this was really a beautiful light, to see our community come together and support these industries."