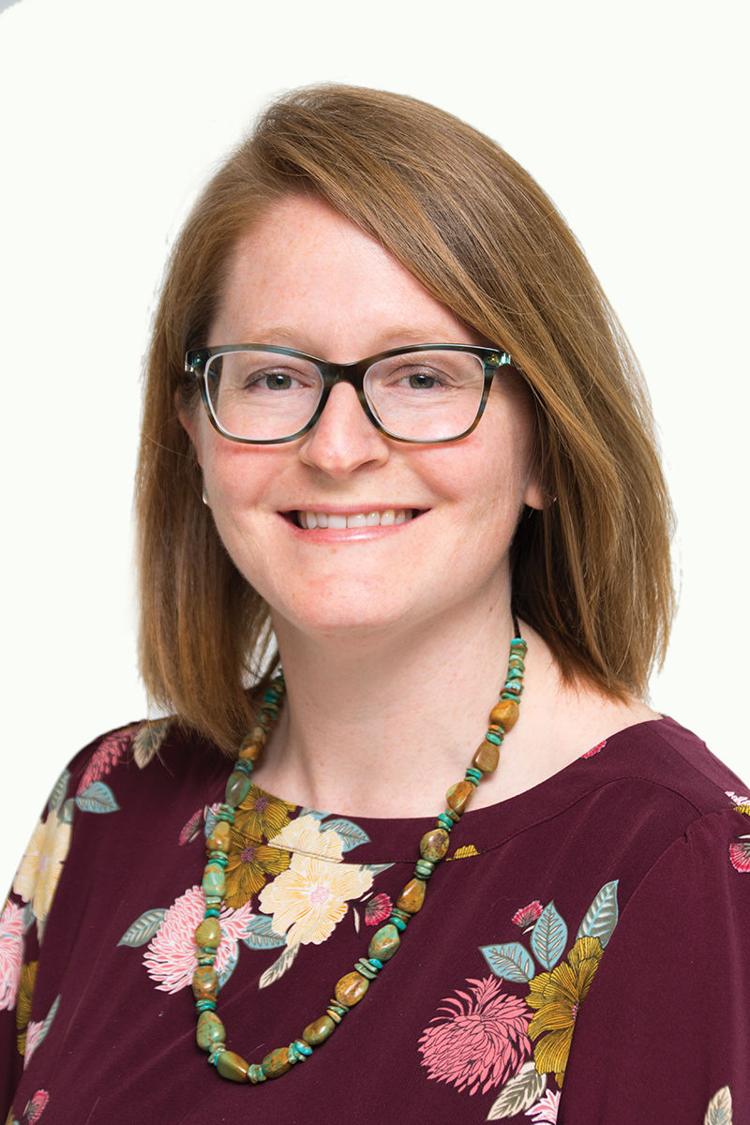 Schools are in session.
Football season has returned.
The air is crisp on my morning walk.
This past weekend was spent donning my house in its finest fall and Halloween decorations. Some of my neighbors have already put out jack-o-lanterns and ghostly décor.
I think it's safe to say Tulsans are charging into the fall season with an unprecedented speed and acceptance.
We're itching to get out of the house for a safe, socially distanced … anything.
Our downtown is bustling with enchanting dining options, such as the lively scene in the East Village, as seen on the cover. Others have been created in response to our pandemic times.
In front of Elote Cafe, owner Libby Billings created a parklet, which is a sidewalk and on-street parking spaces converted into outdoor dining. Elote's provides room for 25 additional diners in a charming, COVID-19 precautious space.
On weekends, North Main Street between Reconciliation Way and Cameron Street is closed off so guests to Antoinette Baking Co., Chimera, the Hunt Club, Ida Red, the Tavern and Prairie Brewpub can achieve proper physical distancing. The street is dotted with tables and chairs, making for a one-of-a-kind experience.
McNellie's has converted a drab parking lot-like space into an outdoor beer garden at the corner of East First Street and South Elgin Avenue. It's called the Courtyard, and diners can grab a burger and a pint outside in a picturesque outdoor space. The Courtyard is even hosting events like outdoor yoga on Saturdays.
I know most of these action items are a result of making lemonade out of lemons. Our local restaurants have been hurting, and this is one way to encourage folks to frequent a dining establishment. Well, it's working. And for everyone's sake, I hope we have a long and pleasant fall blessed by the weather gods.
October is our annual downtown issue.
It's one I look forward to all year. We've talked with the Price family for several years for this annual issue, covering several facets of their downtown properties. It was time we spoke to patriarch Stuart Price about his rise in Tulsa commercial real estate and his law school dreams to open an ice cream cart for downtown's many office dwellers. Read more about that on p. 49.
We checked on the progress of the City of Tulsa's conversion of one-way streets to two-way and incorporating more bike lanes throughout the city center. It's a big project, with many others still planned. Details about the conversions of South Boulder and Cheyenne avenues can be found on p. 52.
I did the tough job of checking out the Goat, a new restobar in the East Village. Its hypnotic and Instagram-worthy cocktails had been filling my newsfeed for several weeks. We also checked out some new restaurants that have opened amid the coronavirus. Find out more in Table Talk starting on p. 91.
If you've missed in-person First Friday Art Crawls, experience one for yourself with the downtown art gallery guide on p. 36. Halloween and several in-person music and entertainment events are filling this month's calendar on p. 34.
So, put on your mask. Grab your sweetie or a gaggle of girlfriends.
There's lots to see and do in downtown.
See you there.