Jeans? Skinny. Bangs? Straightened. Rubber bands? On my braces. This was my seventh-grade morning check list before I strapped on my backpack and made my way to the bus stop. I never ate breakfast. I was mortified at the thought of my friends finding cereal in my teeth brackets.
Nearly a decade later, I return to a renovated Union 6th/7th Grade Center to go to the principal's office — not because I was in trouble this time. As I sit in the lobby reliving my awkward middle school glory days in my head, a door swings open and I hear a familiar voice bellow, "Super Secret Ninja!"
It wasn't uncommon to hear this very voice in 2011 as I navigated the upper floor of the Union 6th/7th Grade Center. The source of this would be Scott Pennington, my seventh-grade geography teacher.
An educator since 1996, Pennington taught special education, geography and history before finding himself behind the principal's desk in 2016.
In my seventh-grade experience, you were only as cool as other people thought you were — and it was really hard to be cool. Skin starts breaking out, braces start tightening and the whole world as a 12-year-old knows it is changing. At an age when cliques, cool clothes and lunch tables determine your popularity status, Pennington's room in the seventh-grade "Yale Pod" was a haven from all of the above.
"It was my goal not just every month, every week, but every day that when a student walked into my classroom, they heard their name said at least once," Pennington explains. "I want them to know that they meant something not just to me, but to the community. Everybody had a place, and everybody was important."
For the three years Pennington taught geography, he never left on a Friday or arrived on a Monday empty-handed. Inspired by his wife, an educator in her own classroom setting, Pennington introduced "Friday Letters" in his classes. Every Friday, students would write him letters about whatever they wanted. And every weekend, he spent three hours reading through 30-40 letters and replying to each and every one of them. Throughout the Friday Letters he received, he built relationships with his students and connections in ways I have never witnessed before.
"(The Friday Letters) were a way for me to build that relationship and community, and build a sense of authenticity and being genuine," Pennington recalls. "I think that was the big thing — seeing people as people. It's easy to see a student as a student and a teacher as a teacher, but they're more than that."
Something else unique about his class — everybody had a special nickname. Yes, all of his more than 100 students. Sometimes it would take the first few weeks, but through inside jokes developed within the classroom and letters, each student would receive their eagerly anticipated nickname. Mentioned at the beginning of this article, mine was "Super Secret Ninja," or "Super Secret" for short. The most amazing part about Pennington assigning all of his students nicknames is that years later he still remembers them, and so do we.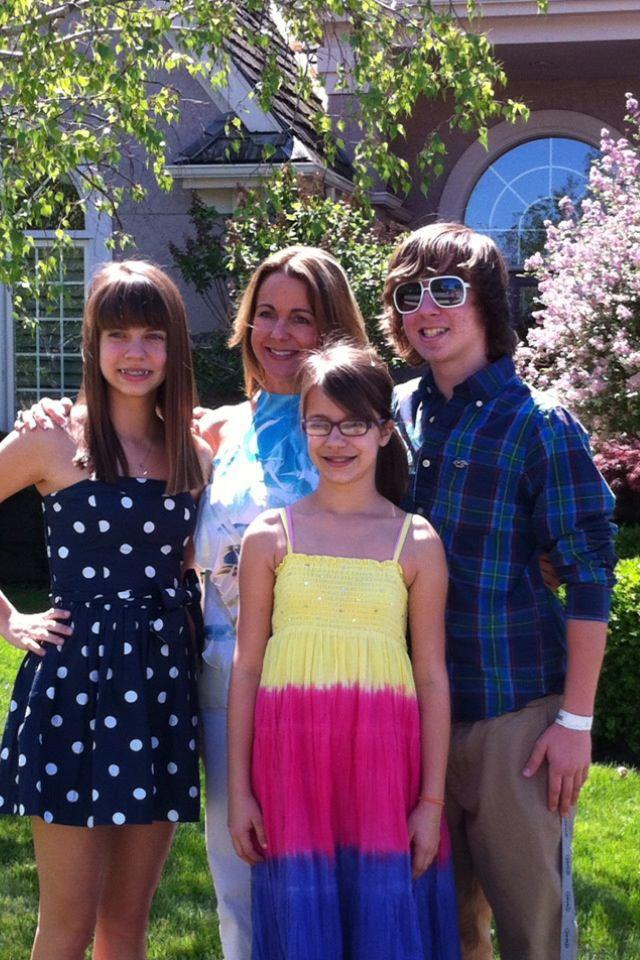 Somewhere in my attic, I have preserved those letters from Mr. Pennington. It turns out Pennington's office is the same way, an archive of his past students and their many words to him. As I settle into a seat in his office, Pennington sets a stack of notebook paper on the table in front of me, each page covered front to back with multicolored words written with highlighters: my Friday Letters. I scanned my own words I had long forgotten, memories flooding back to me. I laughed at my drawings and cringed at my grammar.
As I scanned through my preteen musings, Pennington pulled a single sheet from the bottom of the stack and slid it in front of me. It was my last Friday Letter to him. Unlike the majority of the others, this letter was written in pencil, maybe mourning the end of the school year or maybe just because my other highlighters finally ran out of juice. With eyes full of emotion, Pennington gestures to the page. "This … This is why I teach," he tells me. I begin to read.
"Mr. Pennington!
This is my last Friday letter ☹. I'm going to try not to make it a sad one. This year has been AMAZING. Thank you for being so mega. Hopefully I will be able to stop by sometime to say hey! School won't be the same without all of Team Yale. I can honestly say you guys have changed my life. This has been the first year that I have ever actually looked forward to going to school. I will keep representing Team Yale, cuz Team Yale is the best!
Thank you for everything ☺,
Super Secret Ninja"
In seventh grade, I was so sure I was Pennington's favorite student but, in retrospect, I'm positive everybody was. His kind of attention to detail and intention to relate was not specific to me, but to Pennington's passion for the next generation. It is something every parent wants for their child as they pass through the education system: to be loved, valued, recognized and encouraged to be the best version of themselves.
As Pennington expanded his outreach to the more than 2,300 students as principal of the Union 6th/7th Grade Center, he viewed it as an opportunity to continue his work on a grander scale. "That's why I'm in this chair, because I have the ability to care for a whole lot more people," Pennington says. "The vision that I cast now for our teachers is that we need to be about the students. I tell our teachers, PTA and parents, 'If we're going to do one thing, we're going to love people. Period.' That's what we're going to do."
Pennington has a message for current and future educators:
"I truly believe what our students need most from us is 'us.' We need to be willing to model for them what it means to be compassionate, empathetic, encouraging, caring, humble, hard-working, vulnerable, passionate, trustworthy, etc. We need to see our students not just as students, but as human beings — human beings with a story that is often so unlike our own. It is not our position to judge or to write the next chapters of the story for our students, but to love them, teach them, encourage them and give them the tools they need to write their own story of success. It is our work to instill hope. Not the 'wishful thinking' kind, but hope that fosters expectation, trust and confidence. We must believe in students when they don't believe in themselves, invest in students when they don't invest in themselves and love students when they don't love themselves. Author Josh Medcalf writes, 'It will be tough, it will be painful, it will require sacrifice, it will cause you to lose sleep, and it will be completely worth it.' Our students are completely worth it!"
To seventh-grade Team Yale Alum, he writes:
"It seems like just yesterday you were owning the halls of the 6th/7th Grade Center as a part of Team Yale. I think of you often, and I am grateful that I was chosen to be your teacher. Not many people get to be that lucky! There is no doubt you have worked hard to get to where you are right now. I am certain you have invested your 'Paycheck of Knowledge' wisely. I want you to remember these two things … YOU ARE LOVED and YOU ARE WORTH IT! Never, ever doubt that. You know you were a part of Team Yale not just to learn about the world, but to change the world, so GO CHANGE THE WORLD!"
To close, I would like to do so in true Mr. Pennington fashion by saying, "Make it a great day or not, the choice is yours."