It's been nearly 14 years since Tiger Woods stood on Southern Hills Country Club's 18th green and hoisted the 2007 PGA Championship trophy over his head in celebration of his major victory. 
The long wait for local golf fans craving a PGA return is over this month when the 2021 KitchenAid Senior PGA Championship is played May 25-30. 
Many of the golfers in the field have prior experience at the course, but it will look and play differently when they work their way through the 86-year-old course that has been restored to its original Perry Maxwell design. 
"We're most definitely excited to be hosting majors again," says Nick Sidorakis, SHCC chief operating officer and general manager. "We restored the course back in 2018-2019 for our membership and also incorporated some changes to keep our golf course relevant for major championships, as well. Being able to sort of test these guys and see how they do will be fun to watch."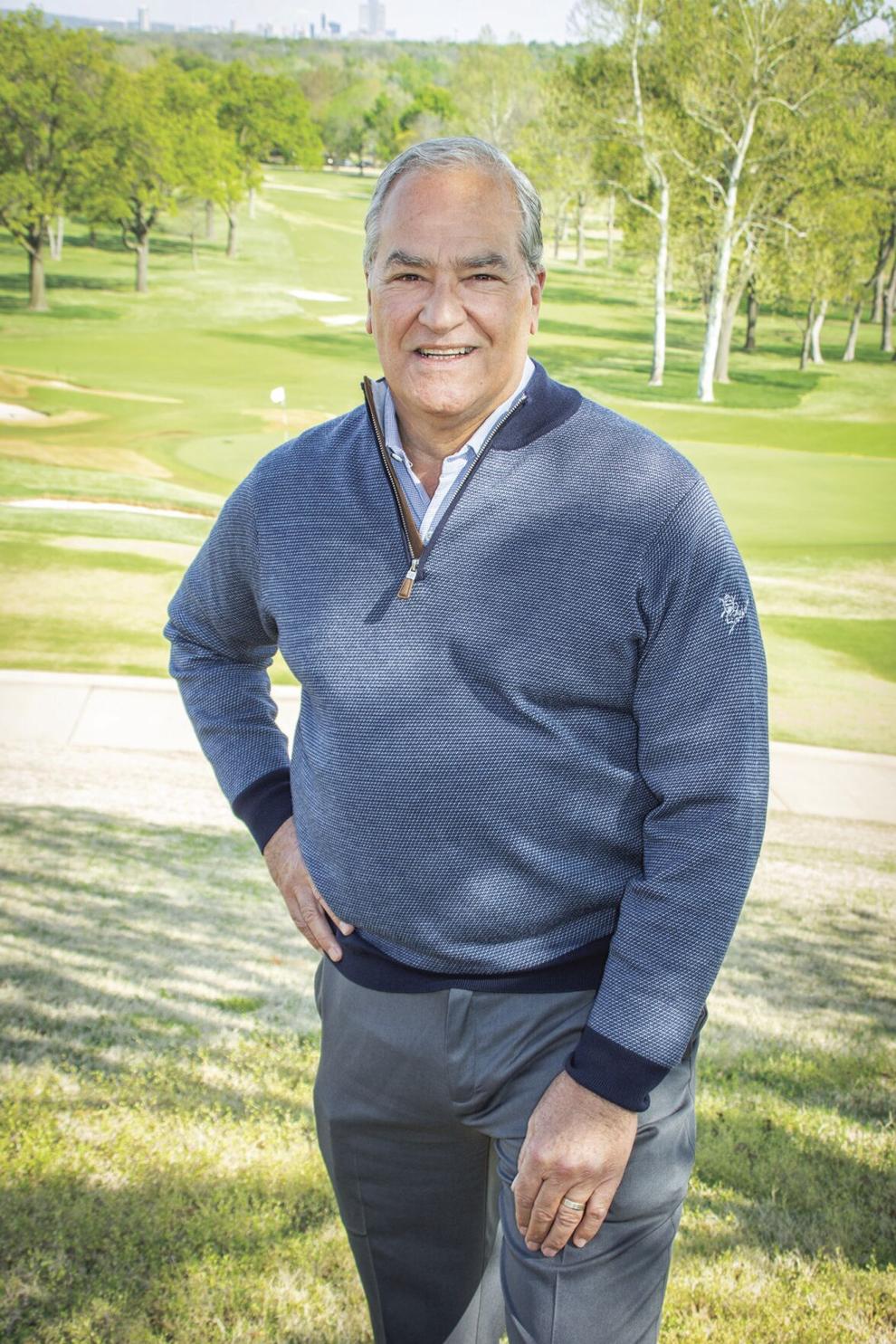 According to Sidorakis, it was an extensive restoration overseen by golf course architect Gil Hanse that included coring out all the greens then rebuilding them to USGA specifications. SHCC installed hydronics and grains, which can be heated or cooled 17 degrees four inches into the grain subsurface. 
Sidorakis says all the bunkers have been renovated and repositioned those along the fairway to better match the length of what golfers hit off the tee. For example, in the 2007 PGA Championship, John Daly, who is in this year's field, had an average drive of 336.6 yards. The Champions tour average drive going into 2021 is 275 yards a drive with many of the game's best averaging 300 yards. The golf course also was lengthened by over 300 yards from the back tees. 
Sidorakis says the drainage system has been overhauled, a new irrigation system installed and six creeks have been restored, which were a part of the original 1935 design that had been removed over the years. 
Off the course, there is an updated driving range, practice facilities, additional practice greens and a new indoor golf performance center with four bays. Overall, it was $19 million in renovations that will give the course a different look and feel than the golfers remember from their past experiences. 
"A lot of the guys played in that 2007 championship, so 14 years later the golf course is going to be different in some respects," says Sidorakis, who has overseen three of the seven majors Southern Hills has hosted to date. "We recreated the Maxwell rolls on the greens on the roll off of the edges of the greens themselves. We put a little bit more teeth in the landing areas on greens, even though we widen the greens and made them a little bit bigger. They've somewhat shrunk in the landing areas because of the roll offs, which basically sort of makes the greens a little bit smaller, so it becomes a lot tougher in that regard."
The ongoing COVID-19 pandemic means the tournament won't be the same for those who like to attend the weeklong event. Attendance is reduced to about 20% capacity, meaning it will be capped at 8,000 a day. There are also likely to still be restrictions on bar and restaurant capacity for those who do attend. Find out more about tickets at srpgachampionship.com.
"It's been fairly significant with the changes in that it keeps on evolving and changing on a daily basis, as we all know," Sidorakis says. "So it's going to be different. But it'll be also fun to be able to allow spectators on the golf course, even though there'll be limited number of spectators."
Sidorakis has overseen operations at Southern Hills for 26 years, and in that time the course has been the site of five championships. The Senior PGA was likely going to be the sixth and final championship the 62-year-old oversaw in his role until PGA of America announced on Jan. 26 the relocation of the 2022 PGA Championship to the Tulsa course due to the organization parting ways with Donald Trump and his Trump National Golf Club Bedminster. Previously Southern Hills was slated to host the 2030 PGA Championship, but that is now up for grabs. 
Sidorakis says PGA of America chose Southern Hills to host next May's PGA Championship because the course is championship ready and their event team was already in place for the Senior Championship, which means they can stay in place and keep working.
For him, these next two tournaments will most likely be the final rounds of major golf he will oversee at Southern Hills. 
"Being able to host and run not only a club, but also to run major championships is sort of a dream of a lifetime. If you can't play, you want to run it," says Sidorakis, who says he took the job in 1995 because of the course's strong history and reputation. "I've been fortunate enough to be able to do that and Southern Hills has allowed me and had the confidence in me to continue. I'm excited, especially at the tail end of my career, to be able to host back-to-back majors. There'll be a lot of fun, and it'll be really rewarding. I'll savor it. I'll just definitely try and appreciate it along the ride."
---
Nick Sidorakis

on 

best places to watch during the Senior PGA
• Behind the No. 4 green is a great spot to watch the short par 4; you'll see very interesting approaches and great putts because everything sort of downhill runs towards you, away from down the hillside. 
• You can sit behind the No. 5 green and No. 6 tee box and see basically two greens and a tee shot. You can see the two greens on 2 and 5. And then you can see the tee shots on 6.
• Another great spot is 13/16 green. And you can see two different approach shots, whether it's a second shot or third shot on the par-5 13, and then a long second shot into 16 on the long par 4. 
• 15 is my favorite green on the golf course, so I always like to park myself and just watch them putt.
Click here for a hole-by-hole breakdown of the course with insight from club champions.