The girls' wrestling boom has been ongoing for several years, with more and more starting the sport in elementary school. 
Local wrestling clubs such as Lady Outlaw Wrestling Academy are the key to the next generation learning the sport before they reach high school.
Ashley Pagonis has been coaching girls in the area for 13 years, but it wasn't until 2017, when girls of all ages were still wrestling in boys' competitions, that she got a big group of them together at once. 
She began hosting 20-30 girls, some of whom would drive two to four hours to Tulsa to train with her every Sunday because they weren't getting enough attention on their own boys' teams. 
Later that year, the Oklahoma Kids Wrestling Association finally created a separate category where girls wrestled girls in club competition. With greater demand, Pagonis opened Lady Outlaw Wrestling in 2018.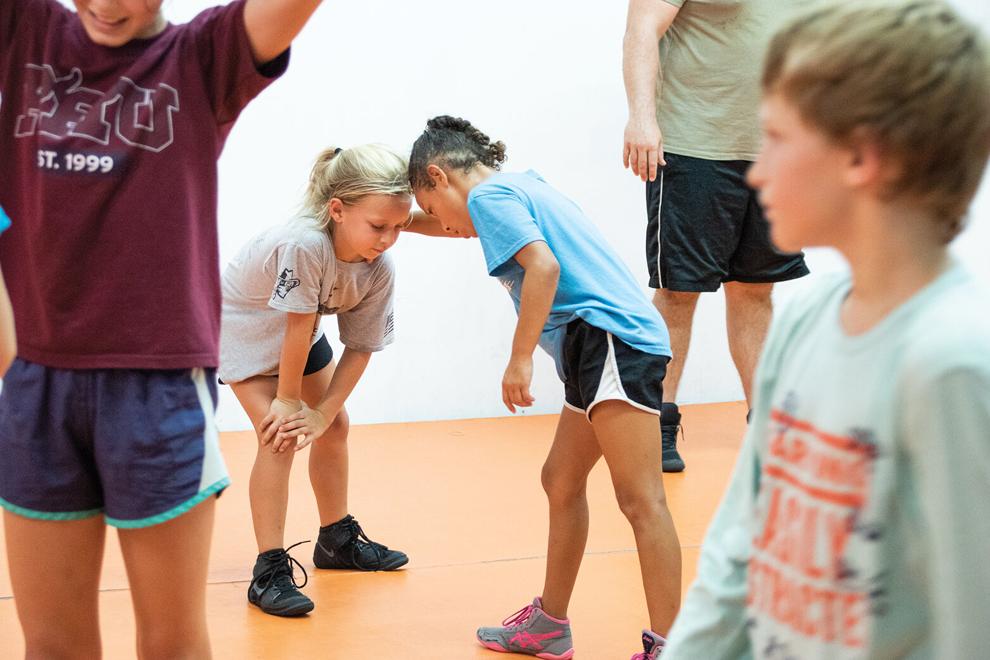 Initially she coached more older girls, primarily in the 15-and-under age group, but that has shifted significantly.
"All of my girls have really been older until these last two years," Pagonis says, when she began teaching 7-and-under and 9-and-under groups. 
"It's really cool because the older girls, some of them wrestled for years in (boys') clubs and just got (overlooked) before they got attention," she says.  "Now you've got all these other little girls starting to wrestle, and the coaches are more competitive about it."
And as they get more direct instruction and attention from coaches, they're getting better and using more high-level technique, something Pagonis noticed at the most recent youth state championship meet.
Additionally, clubs are popping up all over the state that are focusing on girls.
"I think it's going to explode at the youth level," says Broken Arrow High School girls' coach Cassidy Jasperson, who also is coach and director of the local club Arcane Wrestling Co. 
The youth clubs compete against other clubs around the state, and then there are several tournaments throughout the year that pit teams from different states against each other. While Oklahoma is a bit behind other states at the high school level, they aren't quite as far behind at the younger ages. 
"I feel like Oklahoma is getting there. We still got a lot of stuff to learn, but we're getting there," says Tiara Revan of Broken Arrow High School, who also wrestled in the National Duals. "We have a lot of good wrestlers in Oklahoma."
"I think it's going to take a few years (for Oklahoma to join the group of top states in the nation)," Jasperson says. "I think there's talent here. It's just not that established yet." Like anything new, more people need to buy in to the idea. 
She adds, "It's a tradition, it's a culture you create, and a culture takes years, typically, to instill and make solid."