Nestled into the corner of an orthodontics office, Not Your Average Joe in Broken Arrow is more than a neighborhood coffee shop. 
"The mission of Not Your Average Joe is to provide quality and wholesome employment for people who live with disabilities," says Maggie Bond, Tulsa area manager. "We want to break stigmas and change statistics to reflect the true capability of everyone who lives with a disability. We hope (the employees') time with NYAJ is a stepping stone into even greater success throughout their lives."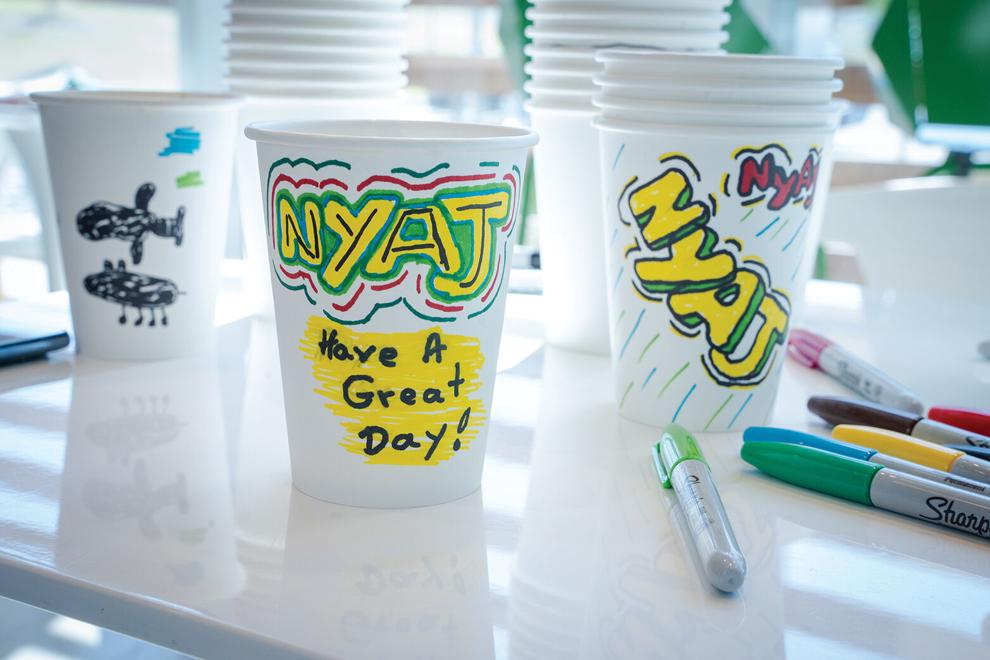 From latte art to cheerful storytelling, NYAJ employees can do more than make a good cup of joe. "Each person works so hard and has their own personalized set of awesome talents," says Bond, who has two brothers with autism.
"Eighty percent of adults living with disabilities are unemployed," she says. "Getting involved was without question."
NYAJ has had support from Emerson Orthodontics, which houses the coffee shop. 
"How our shop got to Broken Arrow is nothing short of a blessing," Bond reflects. Amy Emerson, wife of Dr. Clint Emerson, visited the NYAJ Oklahoma City location and fell in love with its mission. Having already built a coffee shop within the office, the Emersons donated the space to Not Your Average Joe, transforming it into the cozy, modern space it is today. 
In addition to coffee, NYAJ serves powerball energy bites, toast and jam, and homemade ice cream. It will soon add cookies and pastries.
NYAJ is a nonprofit and is seeking 1,000 people to support its mission by donating $5 a month or by buying a cup of coffee. Learn more at nyaj.coffee.