What keeps a century-old arts organization relevant, and how do you take that into the next 100 years? Theatre Tulsa Executive Director Jarrod Kopp finds those answers in the word, "community."
"When you're watching people from your community step up and work on something, put their heart and soul into it, and create a piece of art for you — that has more relevance to your life than some TV show or the latest blockbuster movie," Kopp says. 
In a world that seems so divided, Kopp believes theater can bring people together both backstage and in the audience. 
"Theater is really important for community building, and theaters are the only place where so many people with nothing in common — I'm talking different political beliefs, religious beliefs, gender identity, sexual orientation, any number of belief systems — will come together, cooperate and work together to build something great that they can all be proud of," Kopp says. "This is where you're bringing so many different people together and really showing the power of community to build across divisions. You build these connections between people, and I think that makes a much stronger community."
John Orsulak, a 32-year Theatre Tulsa veteran, agrees. "It's a place where people have the opportunity to share their talents, to be appreciated for those talents, and to stretch themselves and try things maybe they never would have tried before," Orsulak says.
Theatre Tulsa actor Pat Hobbs, Orsulak's husband, says many local artists he knows are more liberal, and the theater community makes space for those folks.
"It's community," Hobbs says. "I can get on the political bandstand and say that most artists are on the left side of the political spectrum. It puts a good blend into the (Tulsa) community."
Challenges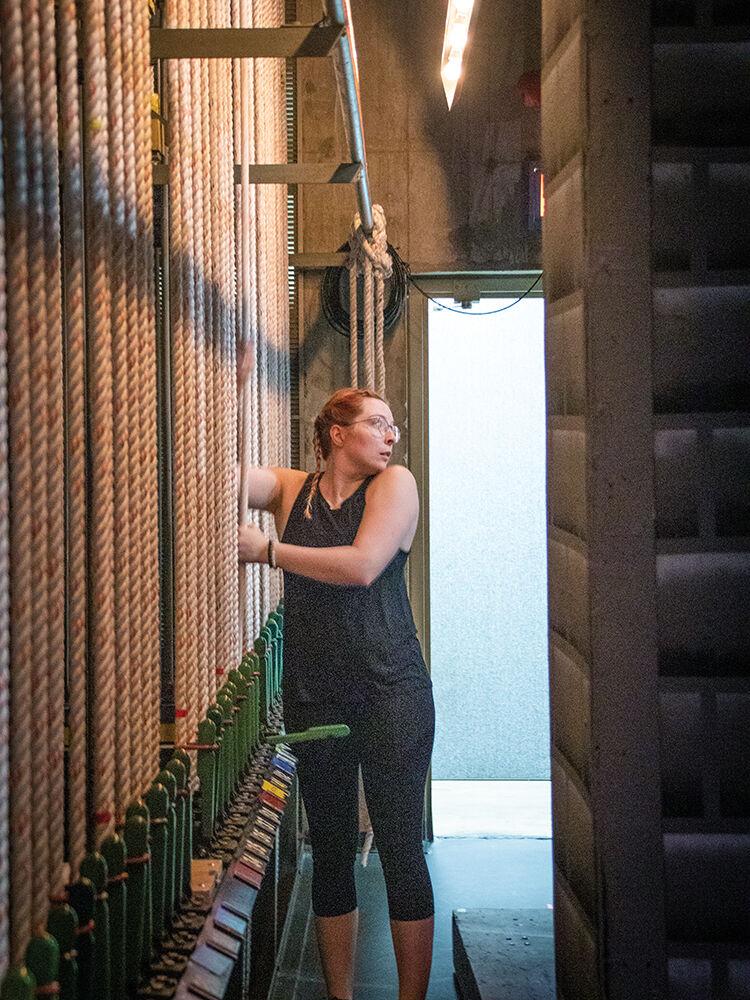 A decade ago, Theatre Tulsa was on the verge of a final curtain call, closing its doors due to lack of funding.  
"We had $50 in the bank, maybe 35 subscribers left, no sponsorships, and about $20,000 in debt," Kopp recalls. "It was at the end of the 89th season, just on the cusp of the 90th season. The organization was kind of, let's say, circling the drain. They were in a very bad place — financially, creatively, artistically, leadership-wise, everything."
Kopp and local theater advocate Sara Phoenix were added to a Theatre Tulsa board meeting agenda to make a recovery pitch by longtime stage manager and volunteer Sally Barnes. The partnership between Kopp and Phoenix planned a recovery and recruited a team that would resolve many longstanding issues. Kopp says Phoenix was the primary driver of this recovery during the first three-plus years and remained deeply involved for six more years as artistic director. 
Kopp eventually transitioned from his role as a volunteer into a full-time position as executive director, the job he's held for the past seven years. In that time, the organization has grown to include four full-time paid positions and a number of contract workers, as well as hundreds of volunteers, many of whom are performers.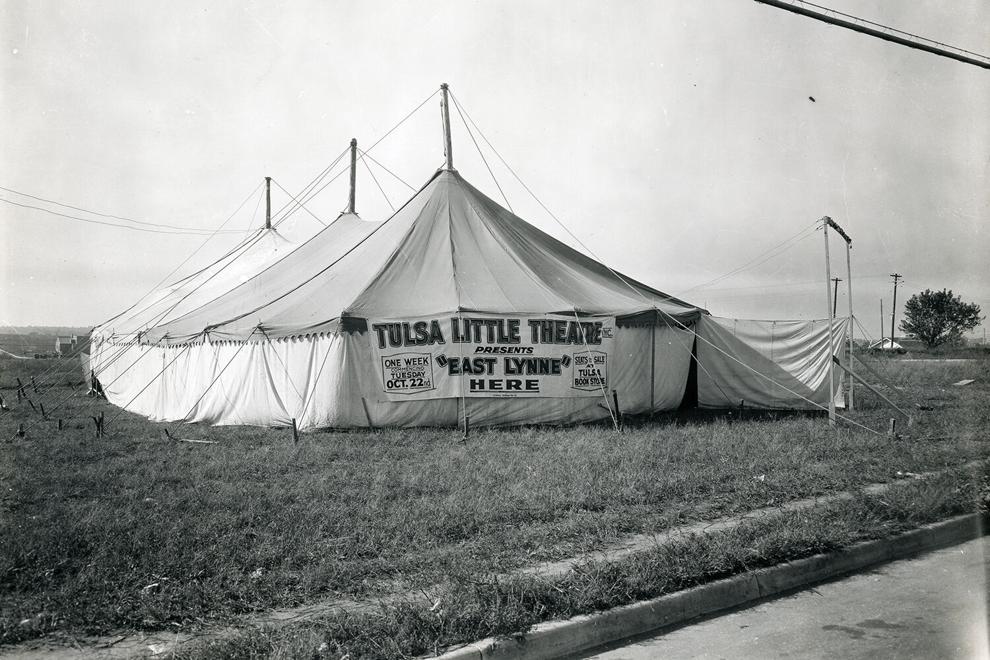 Approaching the century mark, Theatre Tulsa is now the seventh oldest theater company in the nation and the longest continuously running community theater west of the Mississippi River. No one wants to see that end.
"We're a Tulsa institution. We're older than the ballet, and we're older than the (Symphony), and we're older than the Opera," Hobbs says. "We're probably the longest-running arts institution in the city right now. That's just a whole lot of history."
Increasing access
It's a history that cast, crew and staff alike are keen to pass on to the next generation, hence the company's focus on youth programming.
"We've developed three programming tracks since then between our 'Broadway Series' of musicals, our 'Play Series' of dramatic and comedic plays, and our youth education, which just really didn't exist," he says. "Sara started out with about eight to 12 kids, and now we serve hundreds of kids a year, per season."
Theatre Tulsa's educational program serves students ages 5-18. The company's Broadway Academy uses age-based curriculum, allowing students to learn from professional instructors and participate in fully-produced performances at the Tulsa PAC. 
The theater company aims to eliminate additional barriers that may keep individuals from participating in community theater. 
"In terms of economic diversity, one of the main things people say is that they don't do plays because they don't have a ride. They don't have transportation," Kopp says. "There's also food insecurity, people who aren't sure where their next meal is coming from. We've taken steps to help. For rehearsals, we work on a carpooling program to let people know that they can get rides with other cast members who live nearby. We provide snacks at all of our rehearsals and performances." Theatre Tulsa also is trying to secure a child care program to eliminate the third-most common obstacle.
The organization also increased and reworked its educational scholarship program for its Broadway Academy, providing close to $14,000 in financial support this summer. A portion of the funding went specifically to underrepresented youth communities of color, in order to encourage their participation in theater arts. 
Expanding diversity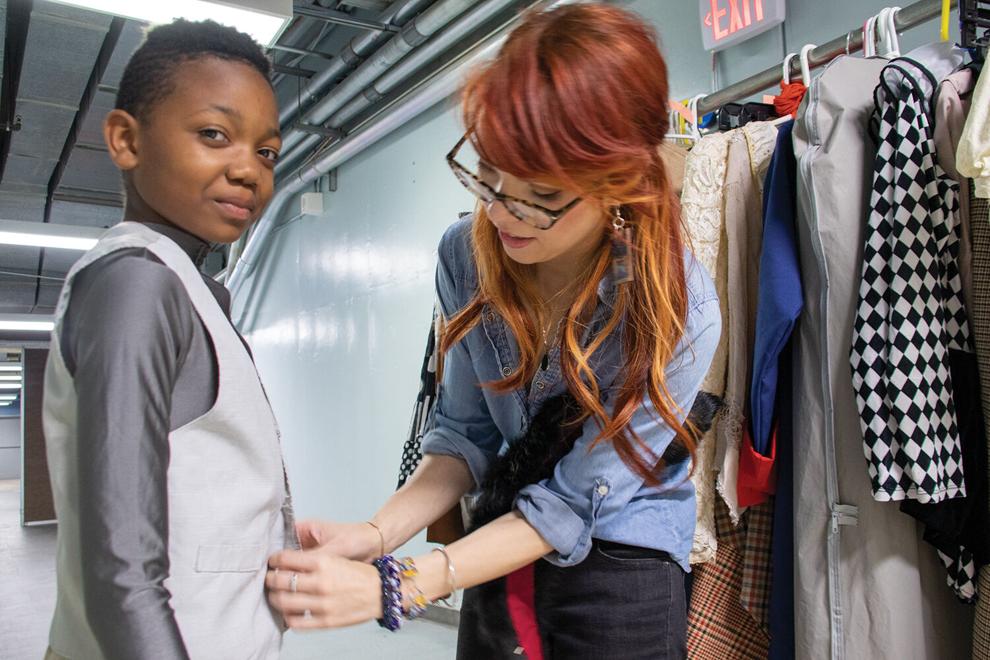 "One of the big goals was to make this theater company one that would survive and thrive in the 21st century," Kopp says.  
According to Kopp, this means expanding Theatre Tulsa's commitment to diversity and inclusivity. This affects not only decisions about which specific pieces to perform — the upcoming season features a production of "1776" with women in the roles of the country's founding fathers and "Little Shop of Horrors" with a cast that is predominantly people of color — but also how to present them. The company recently launched a new project creating adaptive performances sensitive to the needs of individuals with disabilities. 
"In the spring, we did a low stimulus performance for kids who are neurodivergent — families with kids who are on the autism spectrum, or who are developmentally disabled, or deaf and hard of hearing. We provide services for all three of those groups to come see the show. We made it very clear that if you needed to get up and move around or make noise or self-soothe, you were free to do that, and no one will tell you to be quiet," Kopp says. Some kids ran around while others danced or hummed along. "It was beautiful," he says. 
Kopp also envisions incorporating more technology into productions.
"I think multimedia is going to be a bigger player. It has been in professional theater for a long time, but we now have the technology and it's affordable enough that our little community theater can start doing some cool stuff with projections and content that we have not been able to do before," he says. "Stuff that has been very hard, time intensive and expensive to create is now a lot more readily available these days."
Orsulak and Hobbs have enjoyed their time with Theatre Tulsa and plan to remain involved well after the centennial. 
"Attention to quality and being sensitive to your audience has always been important," Orsulak says. "I know there's a real effort now to improve diversity. We've always felt very comfortable in theater ourselves as a couple, but just seeing more diversity of race, gender, all of those things. I think we're on the right track to keep going another 100."