Tulsa is full to the brim with local fun. Whether you're out of the house for a date-night, family outing or reconnecting with friends, downtown has you covered. Here are some of our favorite deals, drinks and must-dos during your time on the town.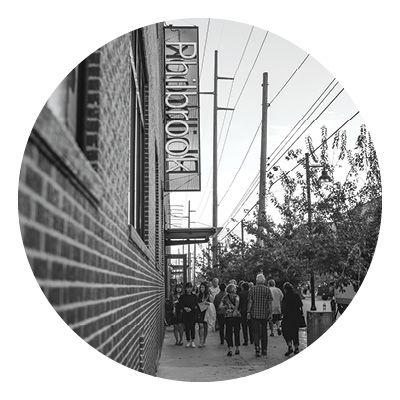 A Tulsa tradition: First Friday Art Crawl
Discover local art and see new exhibits every first Friday of the month from 6-9 p.m. in galleries, studios, museums and pop-up displays in shops.
Tulsa Arts District, 1 E. Reconciliation Way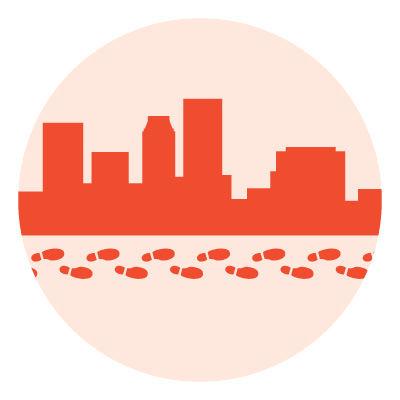 Discover downtown: See the city center up close on one of these tours.
Tulsa Foundation for Architecture Tour
Tulsa is one good-looking city. Take a tour hosted by the Tulsa Foundation for Architecture, and explore Tulsa's various styles of design throughout downtown. Tours are at 10 a.m. on the second Saturday of each month. tulsaarchitecture.org
Tulsa Spirit Tours
Let's get spooky! Ages 16 and older can take a tour of downtown Tulsa's historically haunted locations. There's no better time than October.
Join the signature Haunted Tulsa Bus Tour at 6:30 p.m. every Friday and Saturday of the month, plus Oct. 30-31. Tulsa Spirit Tours also offers a new walking tour in downtown Tulsa, "Ghosts, Girls and Gunslingers," at 7 p.m. on Oct. 3, 17, 18, 29 and 30. For the over 21 set, there's the Haunted Pub Crawl on Oct. 5, 19 and 26. tulsaspirittour.com
John Hope Franklin Reconciliation Park
Immerse yourself in history by taking a tour covering topics such as the 1921 Tulsa Race Massacre, African American migration, Native American migration, the historic Greenwood District and Black Wall Street. Tours can be scheduled at jhfcenter.org/reconciliation-park.
Tulsa Historical Society and Museum
Explore Tulsa's Central Business District and discover the history and architecture of historical buildings. See the interior of many buildings as well as detailed discussion of the exteriors and parts of the underground tunnel system. Tours are the last Friday of each month at 10 a.m. tulsahistory.org
---
Best spots to get your game on
Fun, active ways to spend your time downtown.
Ever wanted to get stuck in a room with family or friends for an hour with no way out but your wits? Visit The Escape Tulsa and that dream will come true! 1448 S. Carson Ave.
Board games, karaoke, food and more create a lively environment for Tulsans to play at Shuffles Board Game Cafe. Tuesdays mean half-priced game passes and trivia night. 207 E. Archer St., Unit E
Bowling is always a fun pastime. Grab a beer and a bowling ball and smash some pins at the retro-inspired Dust Bowl Lanes and Lounge. 211 S. Elgin Ave.
Seeking a more radical kind of retro? Reconnect with your inner geek at the Max Retropub, an arcade bar built on '80s and '90s nostalgia. Tuesday is free gameplay night, so see if you can get a high score. 114 S. Elgin Ave.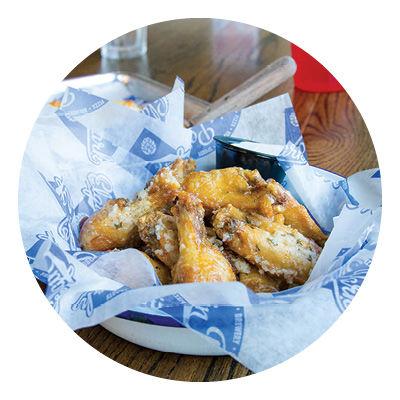 Weekday meal deals
Mondays
Yokozuna, 309 E. Second St.
Chicken or pork steamed buns are only $1 after 5 p.m.
Tuesdays
The Sushi Place, 115 W. Third St., Suite 100
This casual sushi nook offers 918 Crunch Rolls for $3 from 5-7 p.m.
Wednesdays
Elgin Park, 325 E. Reconciliation Way
Drop by after 5 p.m. for 50-cent chicken or cauliflower wings.
Thursdays
Roppongi, 601 S. Boston Ave.
Tulsa's local ramen bar serves half-price ramen (except the steak and shrimp options) after 5 p.m.
Fridays
MixCo, West Third Street and South Denver Avenue
Indulge yourself at this speakeasy-style bar with a half-price Stepdad Burger after 9 p.m. (valid every night of the week).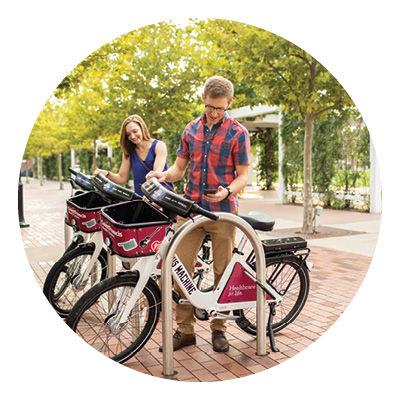 Getting around downtown
New school
Walking? That is so yesterday. Hop on a Lime or Bird scooter to travel throughout downtown. Locate scooters any time and pay for your slick new ride through the particular brand's downloadable app. Most importantly, stay safe by obeying the rules.
Old School
Want a free, easy and old-timey feel as you traverse downtown? Try the Tulsa Downtown Trolley on Friday and Saturday nights. The trolley is outside Magic City Books, every hour and half hour. At Sixth and Boston every 1/4 hour, (example, 6:15) and 3/4 hour (example, 6:45). Find the route at trolleymap.com.
Always cool
Tulsa's bike share, This Machine, has 18 stations inside the IDL. Rent, ride and arrive on two wheels.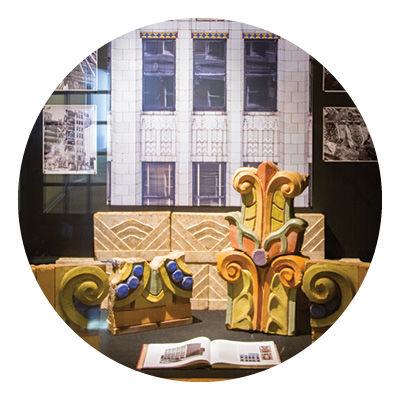 All-ages learning
ahha Tulsa's immersive art installations and hands-on workshops will fill you with childlike wonder. On Halloween from 5-9 p.m., special activities are included with admission, like hands-on activities in THE STUDIO and a scavenger hunt through the building, including the immersive exhibition called THE EXPERIENCE. 101 E. Archer St.
Photography by world-renowned photographer and filmmaker Larry Clark, as well as photos by actor and skateboarder Jason Lee, will be on display all month at Philbrook Downtown. 116 E. Reconciliation Way
Visit the Art Deco Museum exhibit inside the historic Philcade building. 511 S. Boston Ave. The rotating displays are organized by Decopolis gift shop, 502 S. Boston Ave.
The Tulsa Geoscience Center allows children and adults alike to spend some hands-on time with fossils, rocks, minerals and more. 610 S. Main St., Suite 200. By appointment only: tulsageosciencecenter.org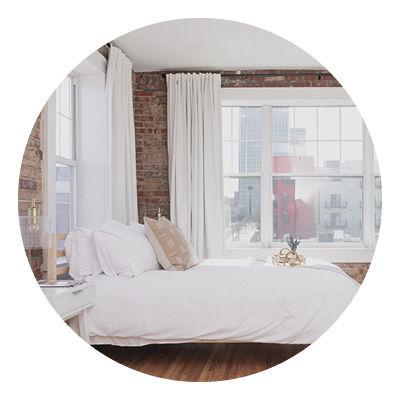 Stay on Tulsa time
New hotels keep popping up in downtown. 21 ½ Boutique Hotel is one of them. Twelve renovated rooms create a downtown getaway in the heart of the Tulsa Arts District. 21.5 Reconciliation Way. 21andahalftulsa.com
Music this month
The Wine, Jazz and World Fete descends on Guthrie Green and Duet Jazz from Oct. 4-6. 111 E. Reconciliation Way and 108 N. Detroit Ave.
Every Friday, the Oklahoma Jazz Hall of Fame hosts live music during the lunch hour. 5 S. Boston Ave.
The Branford Marsalis Quartet jazzes up the Tulsa Performing Arts Center, 110 E. Second St., for a one-night-only concert on Oct. 6.
The historic Tulsa Theater welcomes '90s rock crooners Goo Goo Dolls on Oct. 29. 105 W. Reconciliation Way
It's ladies night Oct. 23 at Duet Jazz, 108 N. Detroit Ave. Ladies get in free to hear Stephanie Oliver perform, plus get a free glass of Champagne. It's $10 for the fellas.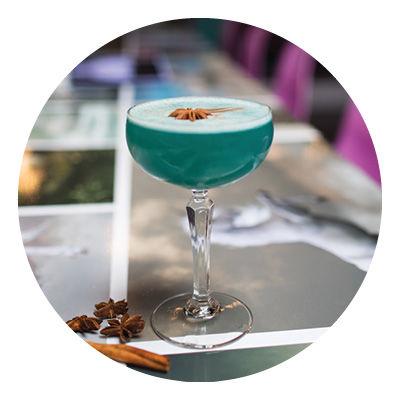 Unicorn spotting
The Unicorn Club is a 21-and-up unicorn-themed dance spot. Thirsty? Try the Dark Unicorn cocktail.
222 E. First St.
Where food, drink, sports and live music collide
Lefty's on Greenwood has 11 screens for your sports-viewing pleasure, plus 14 beers on-draft to wash it down. Hear live music four nights a week, or enjoy a crisp autumn day and elevated bar fare on the patio.
10 N. Greenwood Ave., Suite A