This week's Oklahoma best sellers are based on total number of sales at Tulsa's Magic City Books and indie bookstores across the state.
Fiction:
1. 
"The Starless Sea"
 

by Erin Morgenstern (Doubleday Books) 
2. 
"An American Sunrise"

 
by Joy Harjo (W. W. Norton)
3.  
"Christmas Treasures: From Our Past to Your Present"

 
by Katherine Webster
4. 
"Dumpty: The Age of Trump in Verse"

 
by John Lithgow (Chronicle Prism)
5.  
"Where the Crawdads Sing"

 
by Delia Owens (GP Putnam's Sons)
6.   
"The Guardians"

 
by John Grisham (Doubleday Books)
7. 
"The Wrong Girl"

 
by Donis Casey (Poisoned Pen Press)
8. 
"On Earth We're Briefly Gorgeous"

 
by Ocean Vuong (Penguin Press)
9.  
"Dutch House"

 
by Ann Patchett (Harper)
10. 
"The Water Dancer"

 
by Ta-Nehisi Coates (One World)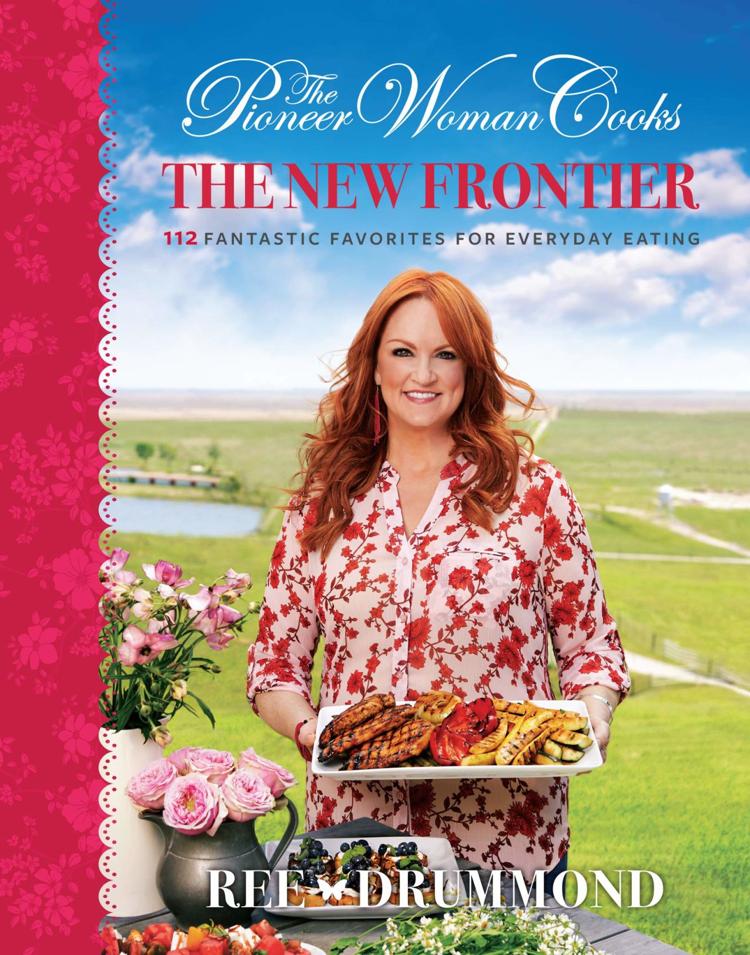 1. 
"Mobituaries"
 

by Mo Rocca (Simon & Schuster)
2.  
"The Pioneer Woman Cooks: The New Frontier: 112 Fantastic Favorites for Everyday Eating (Pioneer Woman Cooks)"
 

by Ree Drummond (William Morrow and Co.)
3. 
"Four Days and A Year Later"

 
by Barry Friedman (Balkan Press)
4.  
"Killers of the Flower Moon The Osage Murders and the Birth of the FBI"

 
by David Grann (Vintage)
5. 
"Tulsa, 1921: Reporting a Massacre"
 

by Randy Krehbiel (University of Oklahoma Press) 
6. 
"Practice: Unleashing the Power of Faith"

 
by Jane Jayroe (Oklahoma Hall of Fame)
7. 
"Homesick"

 
by Jennifer Croft (Unnamed Press)
8.  
"No One is Too Small to Make a Difference"
 

by Greta Thunberg (Penguin Books)
9. 
"Footprints in the Dew"

 
by Dale Lewis (Buffalo Dale)
10. 
"How To: Absurd Scientific Advice for Common Real-World Problems"

 
by Randall Monroe (Riverhead Books)
1. 
"The Outsiders"
 

by S.E. Hinton (Penguin Books)
2.  
"How the Grinch Stole Christmas! (Classic Seuss)"

 
by Dr. Seuss (Random House Books for Young Readers)
3. 
"Dog Man: Fetch-22 (Dog Man #8)"

 
by Dav Pilkey (Graphix)
4. 
"Bear Is Awake!: An Alphabet Story"

 
by Hannah E. Harrison (Dial Books)
5. 
"The Twelve Days of Christmas in Oklahoma (Twelve Days of Christmas in America)"
 

by Tammi Sauer (Sterling Children's Books)
6. 
"Wordy Birdy"

 
by Tammi Sauer (Doubleday Books for Young Readers)
7. 
"The Crayons' Christmas"

 
by Drew Daywalt (Penguin Workshop)
8. 
"The Day Old Faithful Stopped: A Yellowstone National Park Mystery (National Park Mystery Seriees)"

 
by Roy Deering (Roadrunner Press)
9. 
"Wrecking Ball (Diary of a Wimpy Kid #14)"

 
by Jeff Kinney (Harry N. Abrams)
10. 
"Slay"

 
by Brittney Morris (Simon Pulse)