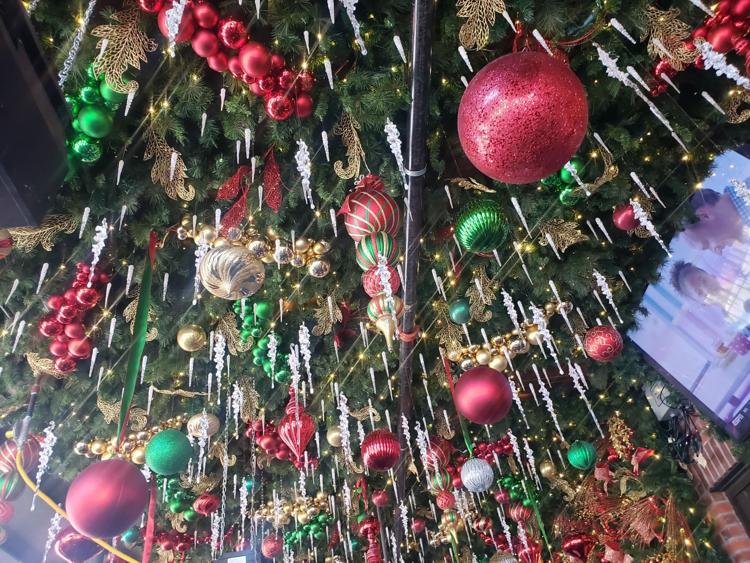 Over the past few years it's become a requirement in Tulsa that if you live here and celebrate Christmas, you have to go to Roosevelt's, 1551 E 15th St., and get a picture or video with the decorations.
OK, that's not necessarily true, but go there any time from now until the new year, and you'll be standing shoulder to shoulder with a capacity crowd. Phones raised toward the ceiling.
That's because the work of interior designer Candace Hull and her team at S&O Design results in a one-of-a-kind creation that is unrivaled in the metro.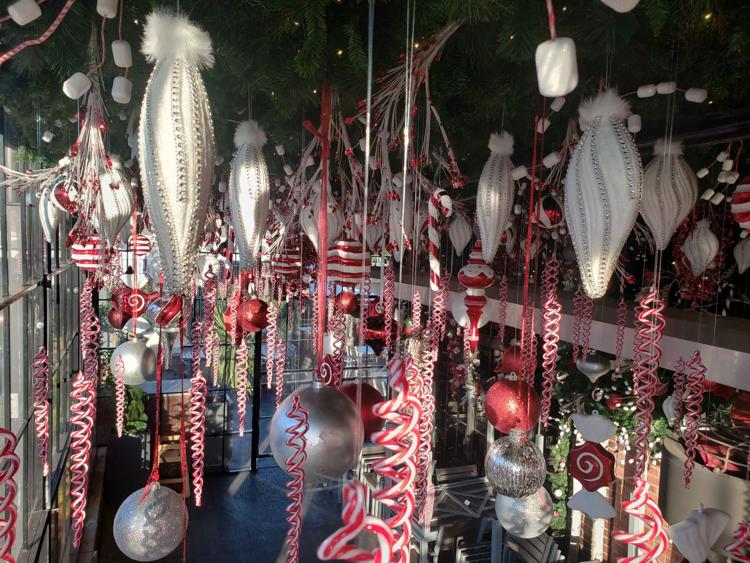 Oh, and if you saw it last year you'll want to go back and see it again because it's even bigger and brighter.
"We did some different stuff this year, the patio facing 15th Street is all peppermint "Candyland" themed. Red and White and there are these floral picks that look like marshmallows," says Hull. "The tunnel/waiting area is also different this year. We did a Frozen theme with blue, silver, and white. It's really beautiful and fun."
What is her favorite part?
"After working all night, we will often be finishing as they are opening up for lunch," says Hull. "We will sit to work on plans for the next night and eat some lunch. My favorite part of decorating Roosevelt's is when I see the reactions on the faces of customers as they walk in. I absolutely love seeing the joy that these Christmas Decorations bring."
I checked in with Hull to learn just how much work and materials it takes to bring holiday cheer to those who visit the Cherry Street gastropub.
GARLAND: There is 10,125 linear feet of garland, if put end to end, would be the length of 34 football fields. (For comparison, the all-time leading NFL rusher in a season is Eric Dickerson, who ran for 2,105 yards. That's 1,300 yards shorter than the garland.)
LIGHTS: Over 50,000 twinkle lights
ORNAMENTS: Approximately 80,000
ICICLES: 30,000 in mostly white, but also some red, silver, gold and blue
HOURS: Approximately 2,000 man hours
Other places where you can see her team's work:
Prairie Brewpub (over 5,000 ornaments hanging from the ceiling)
Rbar
Mondos
Cigar Box
Citizen Energy
Several private homes, including one for the Annual Cascia Hall Christmas Walk