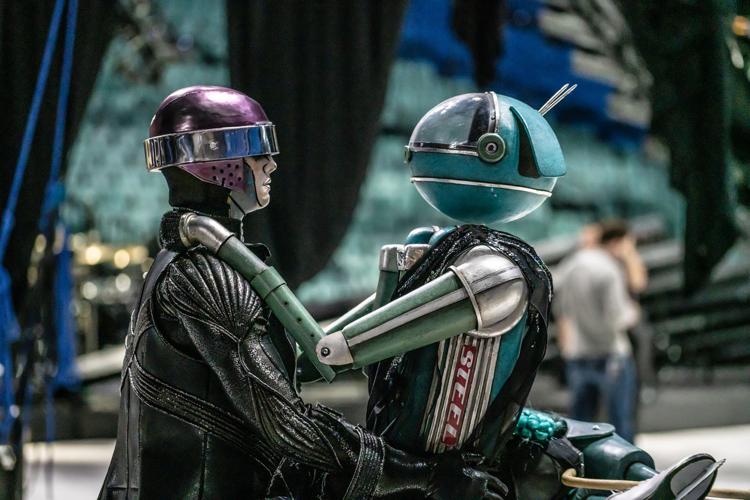 Pushing boundaries is what defines Cirque Du Soleil, but coupling acrobatics with ice is still relatively new for the entertainment company, which debuted its first ice show, "Crystal," in 2018.
The "Crystal" tour made a stop in Tulsa, and now Cirque is back at the BOK Center for its newest show on ice, "AXEL," that opens tonight, Jan. 16. Inspired by comic books and mangas (Japanese comics and graphic novels), the colorful, frenetic show is performed to live pop music from various decades. It follows the journey of character Axel, a singer on his quest to "find the light," says Julie Desmarais, the show's senior publicist.
"AXEL" features 45 performers, as well as a full band, from 22 nations — most of whom are trained acrobats. "Some had to learn how to skate," Desmarais says. Others had to learn how to manage their physically challenging performances with the added weight of ice skates.
Some performers spend more time in the air than on the ice. Aerialist Noemie Beauchamp's main act is the double chains, which she climbs and twirls around like an unforgiving version of an aerial silk. Her costume is specially made to stand up to the metal of the chains.
"It's not just my job. It's a way of living, training, stretching," says Montreal native Beauchamp, who has performed aerial art for 12 years. "I wouldn't do something else. I'm quite happy to have this kind of job — to be able to perform and play for these people."
Cirque Du Soleil "AXEL" runs through 19. Tickets are available at bokcenter.com.