As he adjusts his office blinds to block the afternoon sun, Dr. Steadman Upham overlooks a campus full of change.
On each side, new student apartments. Before him, a 5-acre green and a tree-lined entrance to campus. To the east, the newly renovated H.A. Chapman Stadium.
Collins Hall, the very building where he stands, didn't exist before he came to TU in 2004. Even the campus address has changed — to 800 S. Tucker Drive, a street that was created during Upham's tenure.
But the changes influenced by Upham extend well beyond the view from his window.
The results of Upham's leadership can be seen across the city — from the Kendall Whittier neighborhood to the hills near Gilcrease Museum, from economic development to medical improvements. That's why he has been selected as TulsaPeople's Tulsan of the Year for 2015.
"Stead has an unrelenting focus on excellence," says Dr. Gerry Clancy, who recently became vice president for health affairs and dean of the College of Health Sciences after 14 years at the University of Oklahoma-Tulsa. "He doesn't do anything halfway." 
A decade ago, the TU campus became quiet at nightfall as the commuter students headed home. It was bordered by businesses and rundown apartments that had seen better days. 
Today, every corner of campus has been transformed. The university has added more than 1 million square feet of usable space, including student housing, academic buildings, athletic facilities, a performance center and the new administration building, which serves as the grand gateway to campus. The school now boasts about 75 percent on-campus residency — and closer to 90 percent for freshmen and sophomores.
Older buildings have seen changes, as well. The Allen Chapman Student Union now offers a sushi bar, salad bar, Baja Jack's Burrito Shack and the kind of vibrant campus experience today's students seek when they're comparing schools.
Tyrrell Hall, built in 1929 for the School of Music, has undergone a full remodel as a teaching laboratory, featuring smart podiums and lecture-capturing equipment.
"We have these beautiful, historic buildings, but inside they're humming like modern, contemporary classrooms," Upham says.
The new facilities increased the student body to 4,700 from about 4,000 when Upham arrived. The freshman class grew from 500 to 765. 
"We've grown a little faster than we've had room for students to live on campus," Upham says. To relieve the pressure, the new Hardesty Hall — a multipurpose building with office space and housing — is scheduled for completion this year and will welcome more than 310 student residents this fall.
The tremendous expansion has required extensive fundraising. Totaling nearly $700 million, Upham's development campaign is the largest in TU's history.
Despite all these accomplishments, Upham hesitates to take the credit. He tips his hat to his leadership team, who never shies away from a challenge, he says. 
His teamwork philosophy was part of what impressed the board of trustees who hired him, says Chairman of the Board of Trustees Duane Wilson.
"Stead has surrounded himself with a strong management team, but he has provided the outstanding leadership to move us in the direction we all want to go," Wilson says.
"TCF is so fortunate to have Stead as its chairperson and longtime trustee. Dr. Upham has many gifts, but what I appreciate most about him is his ability to intently listen, gather all the facts and then identify a clear direction that benefits all the parties involved. His quiet, consistent leadership has permanently and positively shaped Tulsa."
Phil Lakin,

Tulsa Community Foundation CEO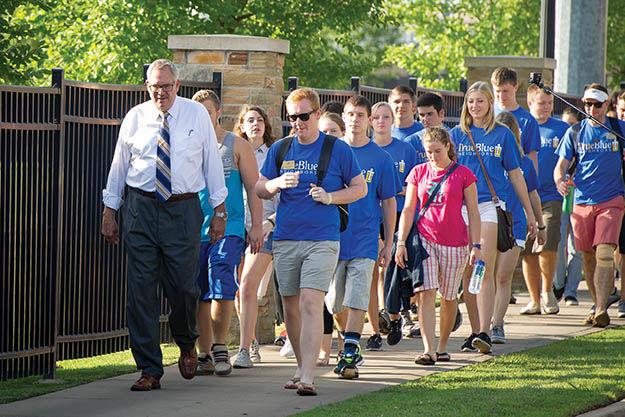 Neighborly program
That leadership team showed particular courage when TU embarked on the True Blue Neighbors project, one of Upham's enduring legacies.
During fall 2008, the team met for an executive retreat at Tatanka Ranch in Stroud. Amidst the onset of the Great Recession, Upham envisioned an ambitious new program touching every part of Tulsa. At that meeting, a campus-wide volunteer program was born that has grown into one of Upham's key achievements.
"We were very concerned about the well-being of the university because our endowment was in freefall, dropping about $400 million in value," he recalls. "A lot of students were making decisions about education and deciding, perhaps, that TU was more than their families could afford.
"So we were looking at pretty challenging revenue projections. It would have been very easy to feel sorry for ourselves, dig in and retrench. But my executive staff had a bold vision — that we're innovators. We're educators. And we needed to reach out and help people who were suffering more than we were and had far bleaker prospects."
True Blue Neighbors is a volunteer program that involves just about everyone on campus. Students volunteer to tutor elementary students, ring the bell for The Salvation Army, visit people with terminal illnesses in their homes, collect blankets for animal shelters and prepare adults to take the GED.
Through the Reading Partners initiative, TU has partnered with Kendall-Whittier Elementary and Sequoyah Elementary, both within two miles of the TU campus in economically challenged neighborhoods.
In addition to student volunteers, all TU employees have eight hours of paid leave per month to volunteer — either for an entire day once a month or for a couple hours a week.
Workers at the TU physical plant help homeowners in the Kendall Whittier neighborhood replace broken windows, fix heaters and repair leaky roofs. TU pays for the materials, and the employees volunteer to do the work.
TU has identified food security as a major initiative. The university helps the Community Food Bank of Eastern Oklahoma and the Kendall Whittier Emergency Food Pantry with supplies and volunteers, Upham says. 
In the past year, True Blue Neighbors volunteers have clocked more than 58,000 hours of service. Since 2008, staff and students have logged more than 243,000 hours in the Kendall Whittier neighborhood and beyond. 
"I would hope that other universities would take TU as a model of how to care for a neighborhood," says Phil Lakin, city councilor and CEO of the Tulsa Community Foundation. "Stead has been very aggressive in trying to make the Kendall Whittier neighborhood better, safer and more secure."
It's part of Upham's strategy to improve the community and help students grow.
"We have as part of our mission to prepare students for citizenship and service in a changing world," he says. "One of the ways we do this is through opportunities to volunteer, through service learning opportunities and student internships. So it's a very directed part of their education in addition to academic requirements."
Upham himself gets in on the True Blue Neighbors volunteer initiative though the various community boards he supports. He serves as chairman of the Tulsa Community Foundation and as a board member of The Oklahoma Center for Community and Justice, which honored him in October for the inclusive policies he has brought to campus.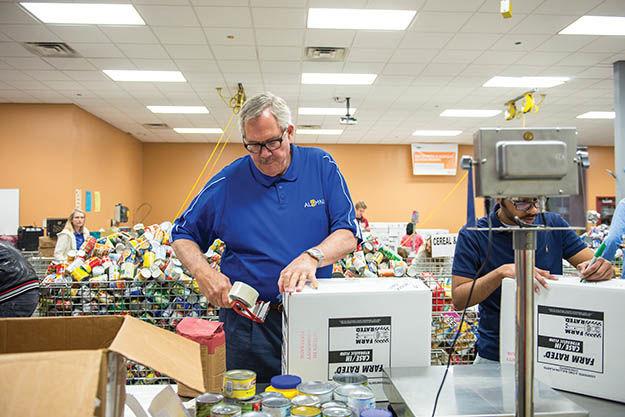 "Dr. Upham has been a transformative, creative and inclusive leader for The University of Tulsa as well as the greater Tulsa community. Under his leadership, TU has moved from strength to strength along so many metrics: quality of the student body, enrollment increases, the largest capital campaign in the institution's history, the quality of the faculty, the construction on campus. He is creative because he is an abstract painter as well as a distinguished anthropologist with many publications to his credit. He is inclusive because of his work with so many volunteer boards in the community, including Tulsa Community Foundation and Saint Francis Health System. However, it is in the creation of True Blue Neighbors that these qualities really shine. True Blue neighbors involves the whole TU community in working to make the area around TU — and especially the Kendall-Whittier School — a showcase for the city with a food bank, individual mentoring to the students and neighborhood clean-up projects. It is an outstanding example of giving back to your community."
Sharon J. Bell

, TU trustee and attorney with Rogers and Bell PLLC
​
Academics on the grow
Along with growing citizens, TU has grown academically under Upham's leadership.
The university was ranked No. 88 in the U.S. News & World Report 2015 edition of "Best Colleges" in the National Universities category, and Wilson says their goal is to break into the top 50. U.S. News ranks the College of Law in the Top 100. Businessweek ranks the Collins College of Business among the Top 100 business schools.
"We talk about the facilities and the atmosphere, and that is all extremely important," Wilson says. "But at the end of the day, it's about the quality of the programs, the credibility of the faculty and the students' learning experience."
When Upham was announced as the university's 17th president in 2004, he wrote in The University of Tulsa Magazine that "TU is well on its way to becoming one of the country's truly great universities, but more work remains to be done." Among that work, he listed improving the academic level of the student body and adding graduate and undergraduate degree offerings.
The heightened academic level of the student body is one of Upham's proudest achievements. The average ACT score is 29 (the national average is 21, according to ACT.org), and 75 percent of freshmen graduate in the top 10 percent of their high school class.
"Every class we've admitted over the last 10 years has been slightly more qualified academically," he says.
TU has dramatically expanded degree offerings such as computer engineering and computer simulation and gaming, both of which will become available to students soon. New doctoral programs include physics, chemistry and anthropology.
And at the start of the year, Clancy came on board to oversee the new College of Health Sciences, which combines a variety of majors — nursing, athletic training, speech and communication disorders, exercise and sports science and a group of neuroscience and bioinformatics experts working at Laureate — under one umbrella college.
The College of Health Sciences also will add a master's program at TU called Healthcare Delivery Science and will work with the University of Oklahoma to train OU medical students in the basic sciences.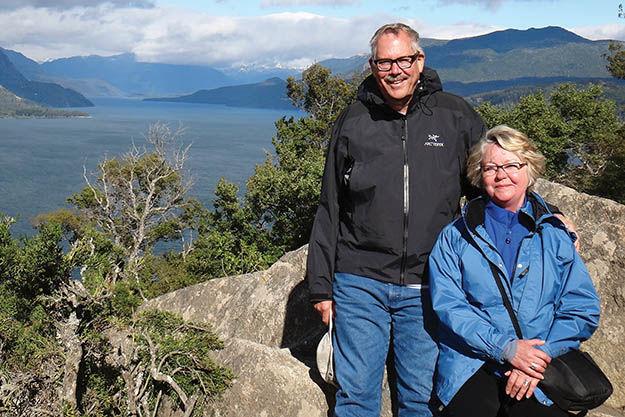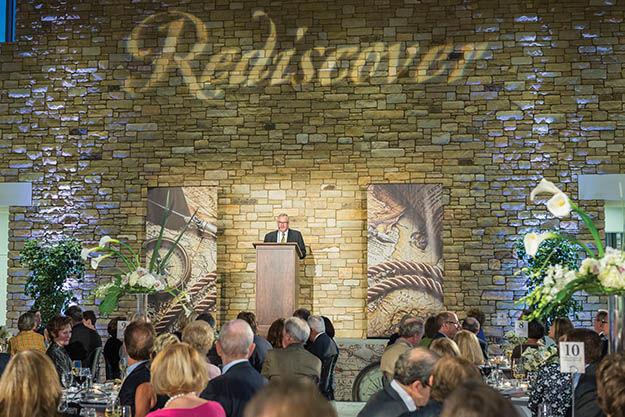 In the eye of the beholder
Upham pursues new academic programs that offer research opportunities for students and professors.
The Gilcrease Museum partnership is one of TU's most significant community activities under Upham. It began as a plan for a new TU research facility adjacent to the city-owned museum building and collection, which is the world's largest collection of American West art and artifacts.
When he and Randy Foutch, then-president of the Thomas Gilcrease Museum Association, met with then-Mayor Kathy Taylor about the plan, she surprised him by asking, "Why don't you just run the museum?"
There could have been a million reasons to decline. The time and energy needed to manage Gilcrease might have detracted from the university's core mission of educating students. The faculty might not have supported it. It was uncommon for a university to manage a museum as a public-private partnership.
Still, the TU board voted unanimously to take on the management agreement. That was nearly seven years ago, and The Helmerich Center for American Research — the research center Upham envisioned — has been built as a home to the Gilcrease archive and research center adjacent to the museum. The Helmerich Center will house thousands of rare books, documents, maps and unpublished works dating back to the time of Columbus.
The TU faculty has embraced Gilcrease, and now 19 academic departments have active research and program collaborations underway with the museum, Upham says.
Upham was particularly drawn to Gilcrease because of his own background in archaeology and anthropology and his love of the Southwest. He holds a Ph.D. in anthropology from Arizona State University. 
In 1981, he joined New Mexico State University, where he was chief archaeologist and assistant professor of archaeology. He received the Donald C. Roush Award for Excellence in Teaching in 1987 and was named a Master Teacher in 1988.
Toward the end of his active archaeology fieldwork, Upham and his team were excavating rock shelter sites in southern New Mexico. They thought the site was a rock shelter/shallow cave built around 1100 A.D., until they discovered charred corncobs that were radiocarbon-dated to 1225 B.C.
For some time, they were the earliest dated eight-row corn in the Americas, and the shelter turned out to be older than anyone had imagined.
Upham still loves discovery, research and teaching. Although he does not currently instruct any courses, he says he looks for teachable moments every day.
What makes a good teacher?
"Enthusiasm is a big part of it," Upham says. "Enthusiasm for your subject and for the whole idea of learning and knowledge. No one ever really understands a subject until they've taught it. I firmly believe that. There's nothing like standing in front of a dozen or more people and seeing the quizzical looks and tilted heads. That kind of activity helps people better understand the subject matter."
He doesn't have time for one of his favorite pastimes — painting — but he maintains a small studio at the Zarrow Center for Art and Education and a large studio in his Santa Fe home.
He retired June 30, 2012, to move to New Mexico with his wife of 42 years, Peggy. He planned to spend more time painting and reading, but his retirement was short-lived. Upham returned as the 19th president after his successor, Geoffrey Orsak, was terminated after only 74 days on the job.
Of his mini-retirement, the 65-year-old Upham quips, "It didn't take."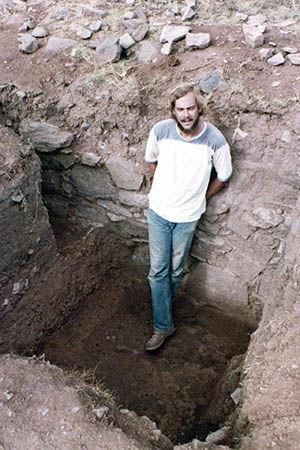 When he returned to Tulsa, he gave the university at least a two-year commitment. He doesn't seem in any hurry to leave, but he says he hasn't forgotten about retirement.
"There are so many creative ideas in the university that there's no want of agenda items," he says.
Looking back on his 10 years at the university, he hesitates to say he has achieved the greatness he wrote about in 2004, when he said TU was well on its way to becoming one of America's truly great universities.
But he admits it's getting closer.
"We always look for ways to get stronger and better," Upham says. "If we get involved in an activity, we want to compete at the highest level. As we've done that, we've gotten more and more recognition as one of the truly outstanding universities in the country. 
"But great … great is what other people say about you."
"Through Dr. Upham's vision for True Blue Neighbors, the lives of thousands are being deeply affected. Uniform shirts; sweatshirts; school supplies; Reading Partner volunteers (approximately 60 weekly); the Youth Mentoring Program that serves 140 students daily for an extended day program from 3-6; classroom technology; holiday meals and gifts for students and families; and staff celebrations are all part of the daily, monthly and yearly neighborhood partnership that has grown and developed over the years. True Blue Neighbors' humble service to our students and families bear witness to the heart and soul of Dr. Upham's leadership, and as a community, we will be forever grateful."
Ronda Kesler,

Kendall-Whittier Elementary School principal
About Stead
Height: 6 feet 7 inches
Shoe size: 15 in sneakers; 14 ½ in dress shoes
Career in basketball: One year as a center at the University of the Redlands
Were you good? Of course. I get better and better every year!
You encourage people to call you by your first name, Stead. Where did the name Steadman come from? It was my mother's maiden name.
How do you describe your art? I'm a colorist. I try to break elements down into their basic components, and that led me to pointalism.
Nickname on campus: Uncle Stead
About his distinctive dark, rectangular glasses: I used to wear wire rims, but they'd always get bent.
Did you tell Dr. Clancy to buy the same style glasses? When the Tulsa World did a story about him, Gerry had just gotten new glasses that look somewhat like mine. And I got my car washed that day. When I walked in to pay the cashier, he looked at me and said, `You're Gerry Clancy, aren't you?' And I said, 'Yes.'
So you have a twin? Now we can fool people. I'll send him on difficult missions.