Move over Curly, Laurie, Ado Annie and Aunt Eller. After 73 years, a new Oklahoma-inspired musical is sweeping down the plains.
"Pryor Rendering," based on Oklahoma native Gary Reed's novel of the same name, will have its world premiere in Oklahoma this month.
Adapted by composer Frank G. Schiro and Professor Shawn Churchman of the Weitzenhoffer Musical Theatre Program at the University of Oklahoma, it is a co-production of Oklahoma City Repertory Theatre and American Theatre Co. of Tulsa.
It is the first such venture between the two cities and features Broadway actors with lifelong ties to Oklahoma — including Tanner Rose, Mark Jammal and Gray Randolph — as well as up-and-coming Oklahoma performers and a nationally recognized production team.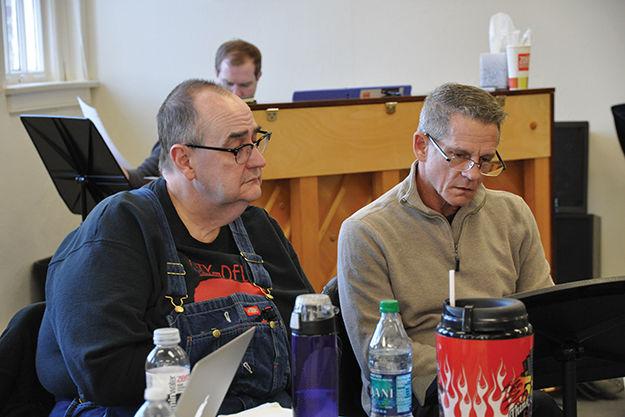 Producer Sue Marinello says "Pryor Rendering" is a must-see for Tulsans. 
"It's a story that captures the spirit of the amazing people of Oklahoma," she says. "Their kindness, their sense of community, their commitment to family, and their strength and perspectives on life are both heartwarming and inspiring."
Set in the '60s and '70s, the musical is a powerful story about a young man coming of age and coming out in rural Oklahoma. Marinello says the story will speak to all audiences in all walks of life.
"For me, 'Pryor Rendering' represents what is great about growing up in small-town America," she says. "It is a show that reminds me what I love about family, friends and community."
"Pryor Rendering" runs Oct. 13-16 at the Tulsa Performing Arts Center. Visit www.pryorrendering.com for more details.
Book and film events
Oct. 5
Tamara Draut at Woody Guthrie Center
An evening of politics with the leading commentator on American economics. 7-8:30 p.m. 102 E. M. B. Brady St. Presented by BookSmart Tulsa and Oklahoma Policy Institute. Free. Visit www.woodyguthriecenter.org or www.booksmarttulsa.com.
Oct. 12-16
Second annual Tulsa American Film Festival
A showcase of feature and short films from Oklahoma-based and student filmmakers as well as productions from industry professionals around the country. Venues are Circle Cinema, Gilcrease Museum and the Woody Guthrie Center. $90, VIP pass; $10 per film/event. Visit www.tulsaamericanfilmfest.com.