Blue skies
Many will remember Scotty Wilson as a man with a vision — someone unafraid to attempt what seemed impossible to others.
The Broken Arrow resident died tragically Aug. 6 during the third test flight of the reproduction Bugatti 100P airplane he and a team were building.
As the son of a World War II pilot, Wilson was enamored with airplanes from a young age. He had a long career as an Air Force fighter pilot.
In retirement, Wilson and his team set out to reverse engineer the original Bugatti 100P, which was built by France's most renowned racecar manufacturer in the late 1930s.
When TulsaPeople first interviewed Wilson for an October 2013 article about the Bugatti project, he reflected: "I had absolutely no plans to build an airplane, but I wouldn't trade it for anything. I've made so many friends and been so many places. It's one of those really surprising things about life, a wonderful surprise."
Tulsa named top five in tourism
Tulsa is the No. 5 "Best Quality Small Tourism Destination" in the country, according to the 2016 U.S. Tourism Quality Index released at the Destination Marketing Association International annual convention in August in Minneapolis.
The overall rankings measured competitiveness in six categories: culture, entertainment, sightseeing, sports and adventure, culinary and lodging. The "small destination" category ranked Tulsa among 45 other cities attracting fewer than 6 million visitors per year. 
Tulsa received the No. 1 rankings for small destinations in the culinary and lodging categories.
Finals with Fido
by Tara Rittler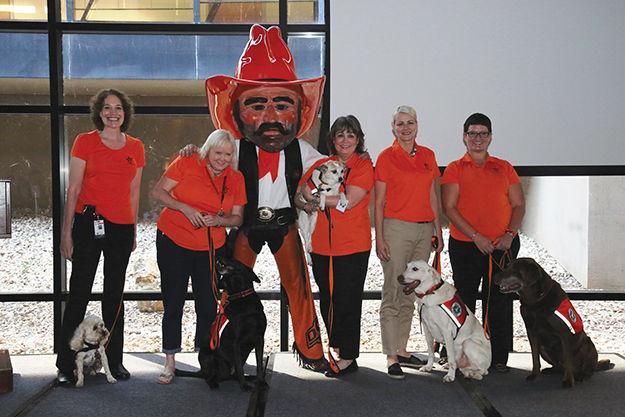 In August, Oklahoma State University-Tulsa graduated its second class of Pete's Pet Posse therapy dogs, which make appearances around campus to greet students and relieve stress.
Each dog is paired with a handler, forming therapy teams that serve at the OSU Center for Health Sciences and the OSU-Tulsa campus. There are now 10 Pet Posse teams and an honorary member, English bulldog Mavis Pearl.        
Other breeds represented include Labrador retrievers, a Maltese and Chihuahuas. Each canine graduate has completed eight weeks of training, received a Canine Good Citizen certificate and is registered with the Alliance of Therapy Dogs. 
Pete's Pet Posse originated in 2013 at OSU-Stillwater. The goal of the program is to enhance physical and emotional health and contribute to the success of the university's "America's Healthiest Campus" initiative launched in 2014.
Voices of Oklahoma
"Voices of Oklahoma" is an oral history project supported by the Oklahoma Center for the Humanities at the University of Tulsa.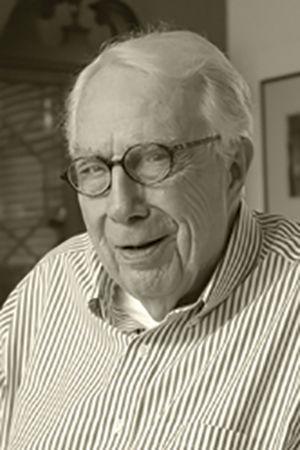 "One Saturday as I pushed the vacuum cleaner back and forth, the rhythm of the fight song came to me. So, if today you listen to it carefully, you will hear the music of a very famous vacuum cleaner, and I wrote words to it."
Dr. Ben Henneke,
on writing the TU fight song