One hundred years ago this fall, Booker T. Washington High School was founded to serve the citizens of Tulsa's black community.
Since then, the school has undergone drastic changes, including several relocations, desegregation in the early 1970s and the transition to become a magnet school.
Today, BTW is an alternative for high school students looking for more challenges, broader curriculum offerings and social enrichment. The Advanced Placement Program and the International Baccalaureate Degree Program are the foundations of the school's high-level academic offerings.
Athletics also play a key role in BTW's legacy as the Hornets proudly claim 15 state championships in boys' basketball and eight in football, as well as state championships in girls' basketball, boys' soccer, boys' swimming, boys' and girls' track, wrestling and volleyball.
Considering its rich history and reputation for academic excellence, it's only fitting that BTW celebrates its 100th year as it is recognized as Oklahoma's top public high school. It was ranked as such by the U.S. News & World Report's Best High School Rankings for 2013.
The following is a brief look back at the history of BTW.
The original Booker T. Washington High School was constructed as a four-room building at 507 E. Easton St. in the now-historic Greenwood District and was designed by Leon B. Senter. Opening in fall 1913, the school welcomed 14 students. The teaching staff consisted of two teachers, Lula Sims and Myrtle McKeever.
Ellis Walker Woods, a native of Mississippi who had just moved to Tulsa from Memphis, Tenn., was named the school's first principal and served until 1948, making his tenure the longest in the school's 100-year history.
By 1916, the school had grown more than three-fold with 50 students and six teachers.
Also that year, BTW enjoyed its first graduating class with just two students — Bertha Hale and Celey Pecala Wilson.
BTW soon found itself outgrowing its physical facilities. By 1920, a larger, three-story brick building had replaced the original four-room high school on the site. The staff had now grown to 15. At school year's end, the Class of 1918 graduated seven. 
With the increasing student population, new subjects were added to the curriculum, including public speaking, debate, oratory and music.
Basketball was added to the list of school activities in 1921 and would prove to be a monumental addition to the school's sports legacy. 
Tragically, 1921 also brought the Tulsa Race Riot, resulting in many deaths and the virtual destruction of the Greenwood area that was home to many black families and black-owned businesses. The building housing BTW was spared, and the school played a key role in the area's recovery as the American Red Cross set up temporary headquarters to direct and implement relief efforts.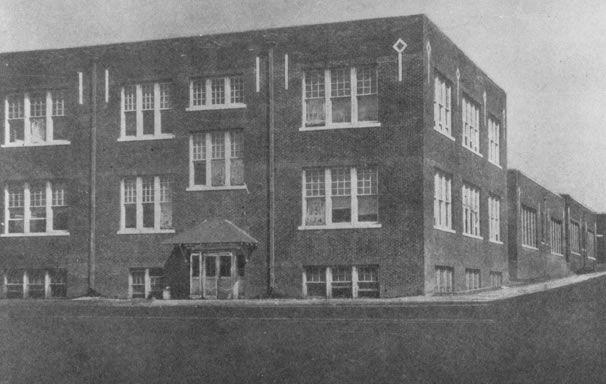 Happier times prevailed in 1922 as BTW added even more activities. Band and football were added and the school crowned a football queen for the first time. That same year, the first school newspaper was printed.
By 1925, the school enrolled 470 students overseen by 21 teachers.
Just about every student during the World War II years helped in the war efforts, with many collecting scrap iron and planting victory gardens.
Clyde Cole became principal in 1948.  Under his leadership, academic and graduation requirements for BTW students would deepen to require two majors and two minors.
Thomas Ousley, Class of 1948, still holds vivid memories of his school days at BTW.
"Our school was not only very athletic-oriented, but we were outstanding in the arts, like drama and theater," he recalls, noting an annual student talent show called "Hi-Jinks" that featured music, theater and drama. "I was not very good, but I sang in the chorus. It seemed everyone wanted to be in it."
The students also manned outstanding athletic teams.
"In sports, we were usually so dominant that it was not a matter if we would win, but by how much," says Ousley, who played basketball under Seymour Williams, the coach for whom the current BTW football stadium is named.
"Coach Williams was a no-nonsense coach," Ousley says. "His emphasis was on winning, but not at all costs."
The alumnus recalls that a grade sheet was posted at school every Thursday.
"The rule was simple: If you (aren't) passing, then you're not playing that Friday," he says.
Fridays meant a school assembly, too, for which all the seniors and some underclassmen dressed up — "just like we did for church," Ousley says.
He remembers many students in his class went on to successful careers, with some becoming doctors, engineers and lawyers, including a U.S. Attorney and a District Judge in Oklahoma City. Ousley himself went on to join the Army in 1948, serving for almost four years.
Following that, he worked for the U.S. Postal Service until his retirement in 1986. 
"We had a well-rounded atmosphere, even though it was a segregated atmosphere," he says of his BTW days. "We had a great time at a great school."
In 1951, the school moved to a new building at 1631 E. Woodrow Place.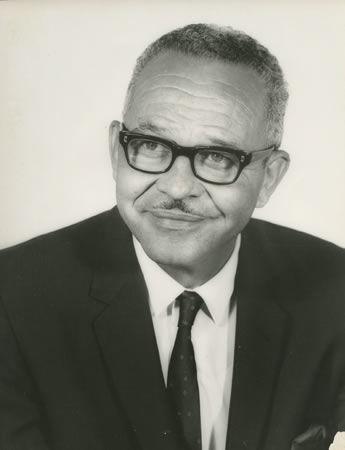 Equal amounts of work and play seemed to be the norm for BTW students during this era. Alumna Mary Howell (Class of 1964), a member of the BTW Centennial Committee, fondly recalls her days at the high school.
"Our big social events at that time were the sock hops at the YWCA, which was located at Pine and Peoria," Howell says.
Just about everyone liked the music of that day and had a favorite tune. "The Twist" by Chubby Checker, "Mashed Potatoes" by Dee Dee Sharp and "Please, Mr. Postman" by the Marvellettes were a few of the more popular songs of the day.
Howell also remembers there were limits. There seemed to be a big emphasis on curfews, even on local television. One of the Tulsa TV stations would announce each evening, "It's 10 p.m. Do you know where your children are?"
She vividly remembers the large street clock located at the corner of East Pine and North Apache streets that many BTW students would use to check the time.
In the 1960s, there was a push for students to participate in practical classes such as homemaking, laundering and vocational courses that were geared to life experiences. There were hands-on classes such as vocational auto mechanics, vocational carpentry and cabinet making.
There were also business-training classes using electric typewriters, Dictaphones, and other business and calculating machines.
Howell says her most memorable high school experience occurred during the fall of her senior year in November 1963. Like many Americans, she clearly remembers hearing the news of President John F. Kennedy's assassination.
The '60s also witnessed the rise to prominence of BTW athletics.
In 1967, the football team won the school's first OSSAA state championship, a feat they repeated in 1968 and 1969. Those victories set the stage for BTW to excel in other sports, as well.
During the 1970s, the Hornets went on to win state titles in boy's basketball, boys' and girls' track, volleyball and wrestling.
The end of that decade brought more administrative changes. In 1969, Dr. Raymond Parker succeeded Principal Whitlow. Parker was followed by Granville Smith in 1970.
With the U.S. Supreme Court's declaration that the "separate but equal" doctrine was unconstitutional, school attendance areas in Tulsa were redrawn. When the Civil Rights Act of 1964 was passed, school integration plans took on new urgency.
Plans for integration, court rulings, appeals from court rulings, transfer policies, Tulsa School Board decisions and community meetings highlighted the late '60s and early '70s in north Tulsa.
According to the "Progress Report on Integration in the Tulsa Public Schools," the Tulsa School Board was directed in February 1973 to develop a voluntary integration plan for BTW.
The community responded with offers to help. In one evening meeting, more than 200 interested Tulsans met to hammer out detailed suggestions for a plan.
Discussions continued until late March, when the school board approved a plan that would open BTW on a voluntary basis to 1,200 students — with an equal number of black and white students.
Incentives to voluntary enrollment included choosing from the most extensive electives of any high school in the city, a top-quality volunteer faculty and a teacher-pupil ratio of 1-17.
A progress report on the plan noted "the resounding success of the voluntary integration programs at Carver and Washington were listed as one of the major reasons for Tulsa's selection as an All-American City for 1973."
In 1973, H.J. Green became BTW principal and led the school through the integration process.
Loretta Collier was named principal in 1981, followed by James Furch, in his first stint as principal, in 1987.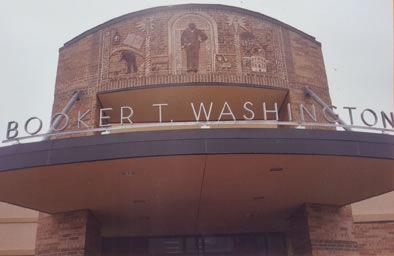 According to the IB mission statement, the goal of the program is to develop inquiring, knowledgeable and caring young people who help to create a better and more peaceful world through intercultural understanding and respect. The two-year program is designed to encourage students to become active, compassionate and lifelong learners who understand that other people, with their differences, also can be right.
Principal Furch oversaw the initial years of the IB program, including the first students in the program to graduate.
"It was my first year as principal here," he recalls. "Both the AP teachers and the IB teachers had differences of opinion as to their respective programs. I had to struggle to bring those two groups together. But since that time, there's been no problem. ...
"The AP and IB programs really make Booker T. what it is today," Furch adds.
This period saw several changes in BTW administration. Karen Rogers became principal in 1994, followed by Thurman Stephens in 1997.
Dale Mingo was named principal in spring 1999, then Alice Black in 2000, with Debi Boyles assuming the role in 2002.
Rogers returned to the principal position in 2007, followed by Michael Johnson in 2008. James Furch returned to the helm in 2009.
Acknowledging the high turnover, Furch explains that as schools get bigger, it is hard to hold a principal for more than three years or so at a time.
"Times are changing, and we're seeing shorter principal tenures everywhere, not just at Booker T.," he says.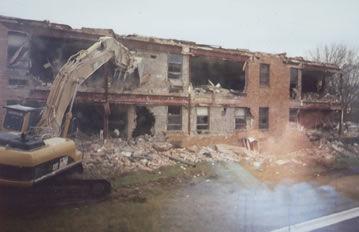 The new facility was funded by the 1996 bond issue during John Thompson's tenure as superintendent of Tulsa Public Schools. The school's state-of-the-art classrooms and laboratories feature the latest technology to provide students optimal learning opportunities.  
In February 2012, a new multisport on-campus facility made its debut as the Hornets defeated Central High School. The Nathan E. Harris Field House, named for the former BTW basketball coach, is an $11.5 million, 54,000-square-foot facility that seats about 1,500 and includes offices for all of the school's coaches. A 2010 bond issue funded the field house.
Assistant Principal Michael Mims has likely experienced more phases of BTW than any other person in the community.
A BTW 1964 graduate, Mims was named to All-Conference and All-Regional basketball teams as a Hornet and also participated in BTW track.
Both of Mims' parents are BTW grads (father Reuben Mims, Class of 1937, and mother Geneva Ousley Mims, Class of 1938) as well as his son, Anthony, Class of 2001.
Mims has spent most of his career in education with TPS as a teacher, coach, dean and administrator.
He served as the Hornets' head basketball coach from 1972-82, accumulating an enviable record of 170-84 and winning three state titles.
He then served 13 years as an assistant basketball coach and recruiting coordinator at the University of Oklahoma. He returned to various roles within TPS and in 2009 was named BTW assistant principal.
His lifelong experience with the school and the BTW community affords him a unique perspective on BTW's legacy.
"We want to make sure that our students fully understand and appreciate the history and the achievements of all those from Booker T. who preceded them," Mims explains.
To sum up the reason for its success, BTW makes this pledge to each of its 1,315 students: "We cannot guarantee a successful student.
However, we can guarantee that we offer the opportunity for success. If a student is willing to make a choice and take the challenge, we can provide the opportunity."