When Branjae Jackson had the chance to go to Washington, D.C., for the March on Washington in August, she knew she had to go.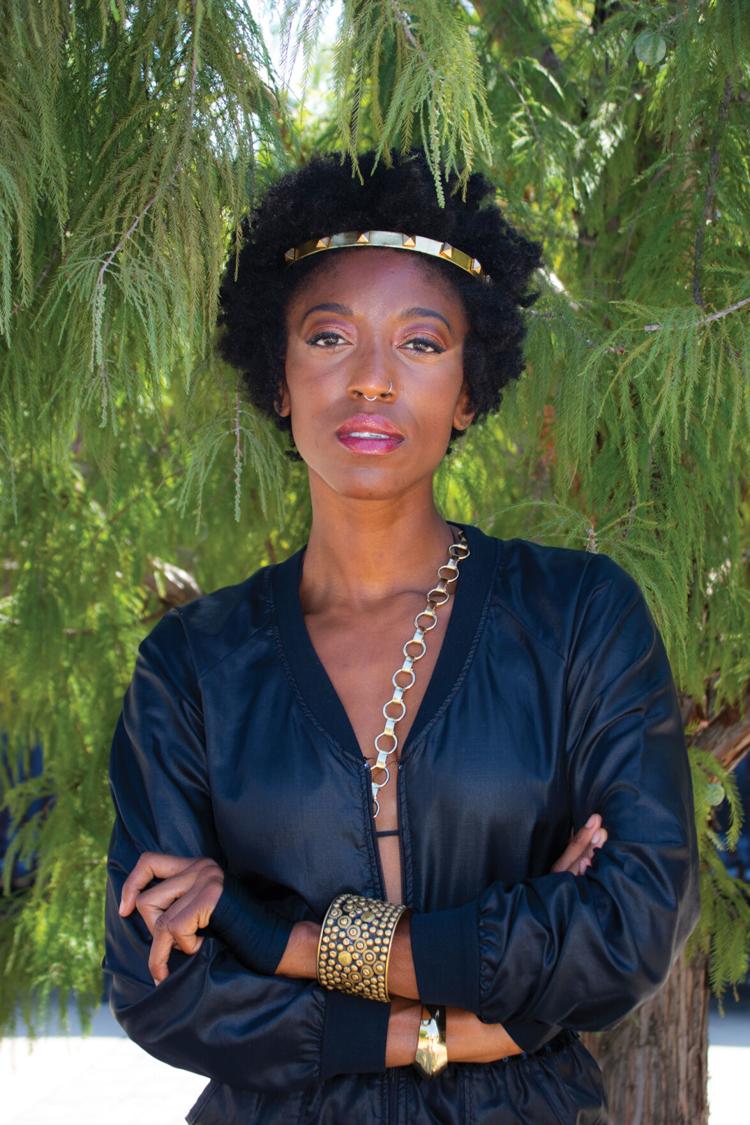 The Tulsa singer-songwriter, who goes by Branjae, wanted to be part of the 57th anniversary of Martin Luther King Jr.'s "I Have a Dream" speech.
Masks in tow and driving with her manager and a mutual musician friend/artist manager to fellow Tulsa musician Casii Stephan, Branjae ventured to take part in history — pandemic and all. 
"That speech is a part of our culture. It's what's keeping us inspired as a culture," she says. "I needed to witness it, I needed to see it."
Branjae's spirited voice, exuberant dance performances and distinctive onstage style have become a Tulsa staple. Most recently she received the 2020 Black Wall Street Music Award for Best Female Artist and has had four nominations for Tulsa Music Awards, as well as a nomination for Best Social Justice Video in the Independent Music Awards, which honor Indie music projects from around the world.
The variety of acts under Branjae's belt range from collaborating with Tulsa-based band Count Tutu to work with her own band, and now, during the pandemic, finding new virtual avenues. But for Branjae, music is the vehicle for the more important issues that weigh on her heart and that drive the meaning of her artistic expressions.
"I'm just someone who always had a lot of questions," she says. "I am someone who always wanted to see things with my own eyes. I like to have my own experience. Part of me is so curious about history. Curious about how it was back in the '60s when people were still fighting for equality."
Related: Hear Branjae discuss her year of protesting and growing her career during a pandemic on Tulsa Talks. 
The death of George Floyd in Minneapolis ignited protests addressing police brutality against Black people, pushing racial justice into the spotlight. The fight Branjae has already been part of for a lifetime is now part of the daily news cycle in the U.S.: Black Lives Matter.
Communal support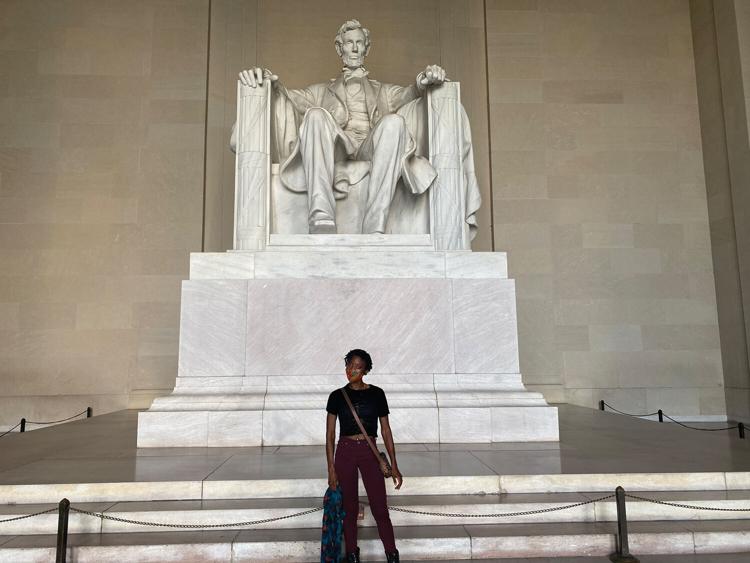 The trip turned out to be the inspiration Branjae was seeking, and she wants to share it with Tulsans.
"When I got to D.C., I saw a lot of unity — something I expected, but I didn't expect to this magnitude," she says. "As a Black person, it's imperative for me to personally witness Black people supporting Black people because within our culture we learn there can only be one winner, and we don't support one another to the level that other races do. I always had a problem with that." 
The daughter of two ministers, Branjae grew up in Broken Arrow, where her father attended Rhema Bible College. Because of that, she felt disconnected from Tulsa's Black community.
"I am a Black person who was raised in the suburbs, and I always felt separated from the north side, Black Wall Street and Greenwood because I wasn't raised there," she says.
Born in Detroit, Branjae moved to Oklahoma when she was 1 year old. Life in Oklahoma gave her an experience that contributed to her determined outlook. And after graduating high school she dove into becoming more involved with the Black community — particularly through her early musical endeavors with Charlie Redd and Full Flava Kings in Tulsa.
The D.C. visit contrasted with her experience growing up in Oklahoma, often the only Black person in a room full of white people. "I had gotten used to being a minority. (D.C. has) a large community of Black people, so to just see a sea of chocolate and really see people holding each other down, and the men looking after the women — it was a feeling of unity that I really needed."
Lessons from changemakers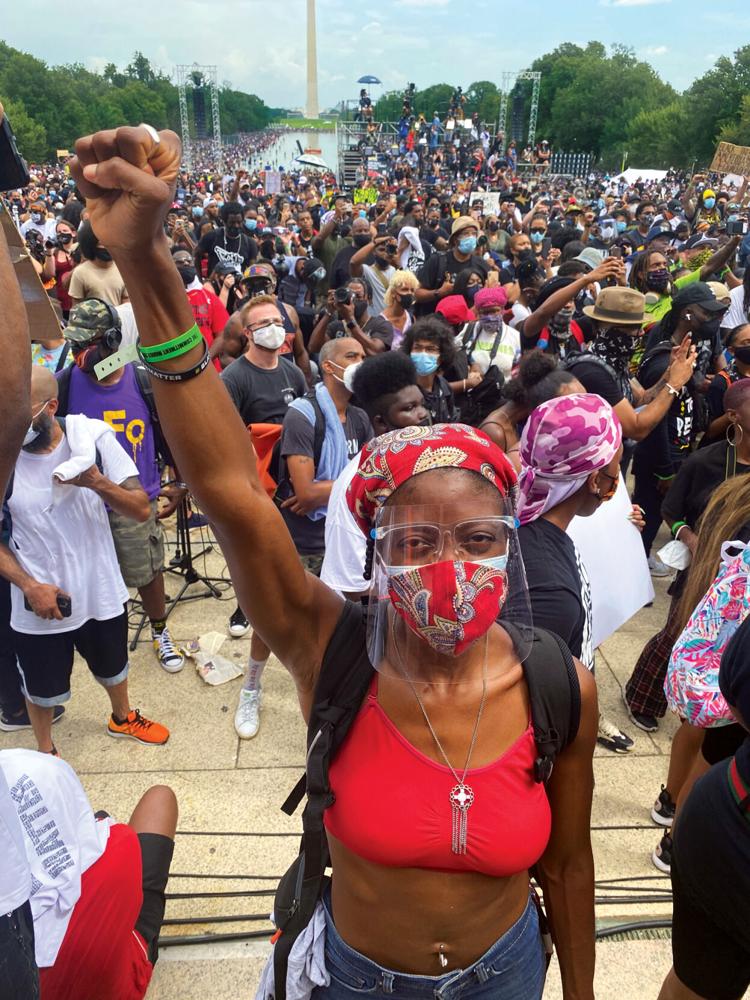 The D.C. experience shifted Branjae's perspective. 
Unlike the sound bites and news clips on television, "these young protestors aren't just out here smashing windows. They're not causing problems," she says. "They're protesting for the lives of African Americans that continue to be slaughtered, as well as other issues such as LGBTQ lives, women and equality, and feeding the homeless."
Protestors aren't out there trying to cause problems; they're trying to solve problems, Branjae says. "They're on a mission. Without these killings and without this injustice, we wouldn't be out there in the first place." 
She believes people need to "really start digging in and listening to one another on the ground level, individual to individual, and getting out there and seeing what our country is dealing with." 
Once Branjae engaged with activists at the protests, she realized how deeply messages on TV can misconstrue what's going on. While reports from D.C. focused on riots, she saw philanthropy and humans helping each other. 
"It was crazy to me listening to a young activist who was feeding the homeless say that the police officers were trying to make it as hard for humans as possible," Branjae says. "It just really had me thinking, I want to be someone who is an individual thinker."
In addition to fighting for racial justice, Branjae used her musical talents to raise money for in 2019. She co-directed the music video for her song "Street Light," which tells the story of surviving domestic violence and highlights community support for victims. Billboard Magazine premiered the project, and Branjae published an op-ed on Afropunk — a national arts and culture website dedicated to promoting social awareness — about how "Street Light" came to be.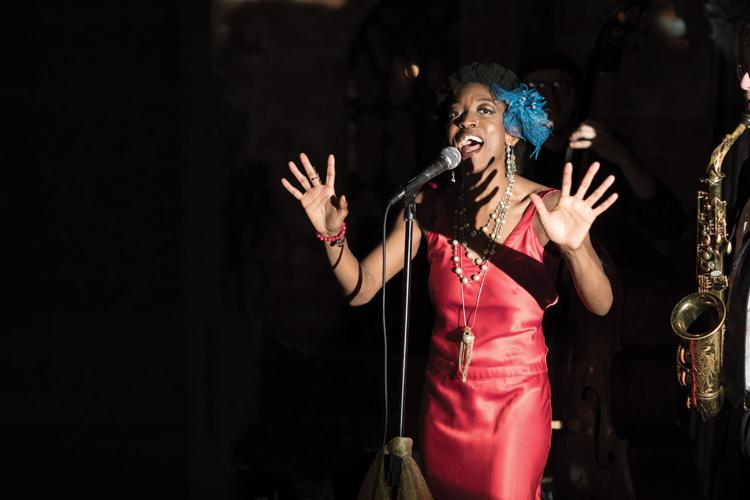 Back home in Tulsa, despite the challenges of performing live in 2020 caused by the COVID-19 pandemic, she's continued with streaming and socially distanced intimate performances.
This year she created a pandemic-tailored concert series titled "On a Porch Somewhere" in which the band plays live to small, masked groups at private homes in Tulsa and livestreams the shows, which are announced at branjaemusic.com. Branjae's music and activism go on through storytelling and song — no matter the format.
---
Follow Branjae: @BranjaeMusic on Facebook, Twitter, Instagram and Youtube.
Visit branjaemusic.com to see more show announcements and for "On a Porch Somewhere" neighborhood socially distanced live performances.
To support Tulsa's Black community, Branjae suggests donating to organizations like Greenwood Art Project; Black Wall Street Alliance; and by supporting Black-owned businesses and projects like "Fire in Little Africa."