There's something in the water in Tulsa. It's something that breeds high levels of star power, resulting in countless Tulsans achieving fame and acclaim on a national and in some cases international level. From TV and movie stars to writers to musicians to athletes and even notables in business, Tulsa has been home to a wealth of celebrities. Here, we check in with 25 who are still making headlines and attracting fans.
For an exclusive interview with music legend Leon Russell, plus interviews with friends and fellow musicians, photos, video, career retrospective and a chance to win a framed cover of the September issue of TulsaPeople AUTOGRAPHED BY LEON RUSSELL, click here.
---
Hanson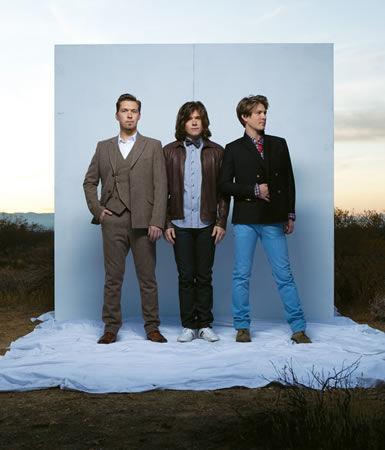 Today, they are veterans of the business, having produced a runaway single ("MMMBop"), performed for fans all over the world and struggled to remain relevant in a fast-changing industry.
The documentary "Strong Enough to Break" chronicles the brothers' struggle to release a studio album and decision to leave their label and create their own in order to have more creative control.
After initially setting up 3CG Records in New York City, Hanson decided to move the headquarters to Tulsa about five years ago. The brothers now work right down the street from the famed Cain's Ballroom, where they will kick off their world tour this month to promote their most recent album, "Shout It Out."
"We made the decision early on to continue to be based out of Tulsa because we like the idea of being from somewhere," says Taylor Hanson, 28. "We like the idea of kind of making our mark and being involved in a city that is a little more our own."
The group shot several sequences for their "Thinking 'Bout Somethin'" music video in Tulsa in 2010.
In addition to growing musically, the Hanson clan has grown in size over the years. Taylor; Isaac, 30; and Zac, 25, are all married with eight children among them.
"Family often comes along on the road, but there's always a balance," Taylor says. "There's certain stuff like any job that is just not that fun. It's a pretty grueling schedule."
Family members will probably tag along for some of the fall tour, which will take Hanson all over the United States, South America and Europe.
Kristin Chenoweth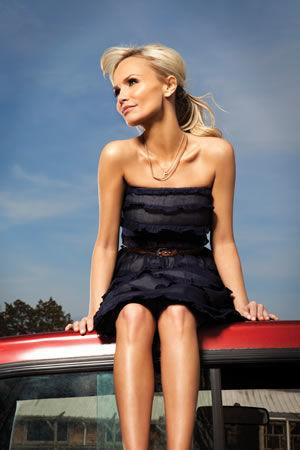 Chenoweth, 43, grew up in Broken Arrow, where, as a member of the Tigette drill team at Broken Arrow Senior High School, football games were a part of life.
"Friday night football games were a big deal," she says.
Chenoweth, a former member of First Baptist Church of Broken Arrow, says going to church camp at Falls Creek was another fond memory of growing up in Oklahoma, as was visiting her grandparents in Hinton, riding bikes and playing in the sprinklers on hot summer days.
Chenoweth says she tries to return to Broken Arrow and Tulsa at least once a year, if not more, depending on her work schedule.
"Nothing rejuvenates me like home," she says.
A graduate of Oklahoma City University, Chenoweth has become a Broadway star, earning a Tony Award for her performance as Sally in "You're a Good Man, Charlie Brown" and originating the role of Galinda in "Wicked."
Chenoweth has also starred in several films and on TV shows, including a stint on "Glee" and a starring role in the upcoming ABC show "Good Christian Belles."
Chenoweth's fourth album, "Some Lessons Learned," will be released this month.
A self-proclaimed diehard Okie, Chenoweth says she is a huge Oklahoma City Thunder fan.
"Everyone who knows me knows it," she says. "I know we will bring home that championship ring next year."
Chenoweth will return to Oklahoma Nov. 10 for the induction ceremony and concert for her selection to the Oklahoma Music Hall of Fame.
Bill Hader
Hader has quickly risen in the ranks of the entertainment world since leaving Tulsa and becoming a regular cast member on "Saturday Night Live."
He has had roles in some of the biggest comedy hits of the past few years, including "Superbad," "Forgetting Sarah Marshall" and "Tropic Thunder."
The 33-year-old married father says his obsession with movies started when he was a child in Tulsa.
When his family moved to a home in the Brookside area, Hader became intrigued with the Blockbuster store on South Peoria Avenue. He would ride his bike there almost every day and focus on one section of director's films to watch for the week.
"I'd get into this weird zone," he told the Tulsa World in 2009.
Born at Saint Francis Hospital, Hader attended Patrick Henry Elementary School, Edison Middle School and Cascia Hall. He worked odd jobs in town — Christmas tree lot attendant, Borders employee and grocery bagger at Petty's Fine Foods in Utica Square, to name a few — before pursuing a career in the entertainment industry.
In a 2006 TulsaPeople interview, Hader noted that his grades in high school "were abysmal," and his notoriety instead came from his sense of humor — he was voted the senior class clown. At a teacher's urging, he enrolled in a video journalism course and hosted "You Can't Do That on Channel 1," a spoof on Cascia students.
In 1999, Hader moved to L.A. and found work behind the scenes. However, he eventually sought a creative outlet for his comedic talent, which led him to The Second City L.A. in 2003.
That opportunity put the cogs in motion for Hader to join the SNL cast when a fellow Oklahoman, actress Megan Mullally, attended a show in which Hader performed. She later helped him earn an audition with "SNL" creator Lorne Michaels.
"Basically, I just totally lucked out," he says. "I had the right person on the right night see me in the right show."
J.J. Cale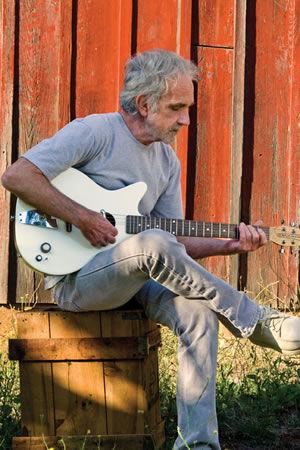 As a guitarist and songwriter, Cale helped develop the style of music in the 1950s and 1960s called the Tulsa Sound, a mix of jazz, blues and country, which later influenced artists such as Eric Clapton (with whom Cale collaborated on the Grammy Award-winning album "The Road to Escondido" in 2006).
Cale was the subject of the 2005 documentary "To Tulsa and Back: On Tour With J.J. Cale," which chronicled his time on the road promoting his 2004 album of the same name.
Cale released his most recent album, "Roll On," in 2009. Three of the tracks on the album were recorded at friend David Teegarden's Natural Digital Recording Studios in Tulsa.
Cale was nominated in 2011 for induction into the Nashville Songwriters Hall of Fame. He currently does not have any tour dates scheduled.
Alfre Woodard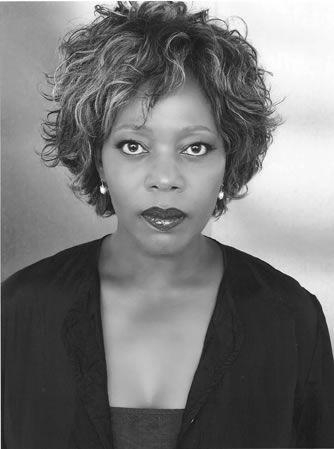 She has since become a celebrated film, stage and television star, winning four Emmy Awards, three Screen Actors Guild awards and a Golden Globe, and she has been nominated for 16 Emmy Awards and one Academy Award for best supporting actress for her role in the 1983 film "Cross Creek."
More recently, she has become known for her stints on television shows "Desperate Housewives," "True Blood" and "Memphis Beat."
Woodard, 58, has been married to Roderick Spencer since 1983 and has two children, Mavis, 19, and Duncan, 17.
Woodard recently auctioned off a day on set of "Memphis Beat" as part of Holland Hall's annual auction event.
---
Ryan Tedder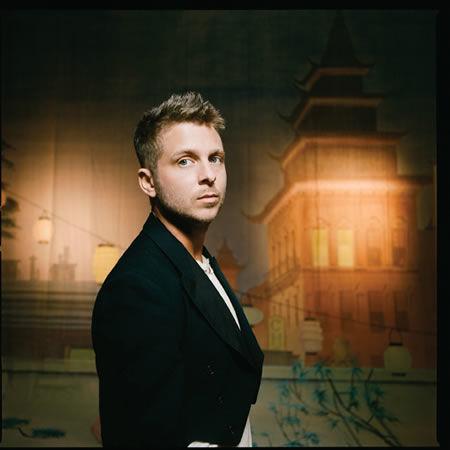 Tulsa-born Tedder, who graduated from ORU in 2001, fronts OneRepublic, a pop-rock band formed in Colorado Springs, Colo., known for hit songs such as 2007's "Apologize" and 2008's "Stop and Stare."
Tedder, 32, has also written and produced singles for Carrie Underwood, Leona Lewis, James Blunt and other top musicians.
---
Robert Meachem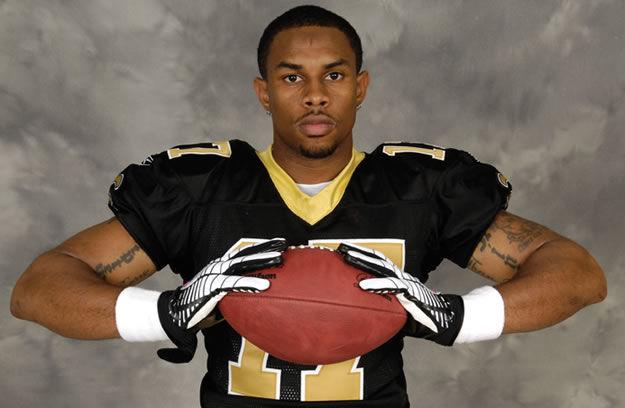 Meachem was named a Parade magazine All-American during his football career at Booker T. Washington High School before heading to The University of Tennessee. The New Orleans Saints chose the wide receiver as a first-round draft pick in 2007, and in 2010, he helped the team advance to the Super Bowl and win the championship game.
Away from the field, the 26-year-old has created the Robert Emery Meachem Follow Your Dreams Foundation to help American youth. One of the foundation's first goals is to supply books to at least 200 kids ages 4 to 17 in north Tulsa.
In a 2010 TulsaPeople interview, Meachem said that growing up in north Tulsa, he had many role models, including parents, family members and football coaches. He says he hopes his foundation eventually helps provide similar opportunities for Tulsa youth.
"Many of the children that the foundation will serve may not have a mother at home or may not have a father at home — or perhaps have neither at home," Meachem says. "I think it is important that these kids have a mentor — someone they can look up to and even someone that can love them.
"I want kids to understand that it is OK to study hard, to make good grades and to get scholarships. I want to give them the same opportunities that I was fortunate to enjoy."
Gary Busey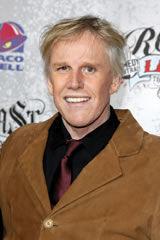 "Memories of Tulsa are all so brand new," says Busey, who was born in Goose Creek, Texas, and moved to Tulsa in the fourth grade. "All of the streets are pretty much the same. It is like going back in a time zone where I feel almost like Alice in Wonderland but not quite that far."
Busey attended Bell Junior High School and was among the first students to attend Nathan Hale High School, where he played football.
Busey says he owes much of his success to high school coaches during that time.
"If it wasn't for those guys … I wouldn't have the career I'm having," he says, "because football is my foundation."
Busey went on to receive a scholarship to play football at Coffeyville Junior College. He also attended Pittsburg State University and Oklahoma State University before heading west to Los Angeles with his band, The Rubber Band, in 1966.
"It was just LSD everywhere, long hair, no shirts, crazy antics on the Sunset Strip — incredible 1966," he says.
Three years later, Busey began acting professionally, appearing in more than 100 films during his more than 40 years in the business. He received an Academy Award nomination for his turn as Buddy Holly in 1978's "The Buddy Holly Story" and is known for his zany antics and offbeat perspective on the world on shows such as "Celebrity Apprentice" and "Celebrity Fit Club."
Tulsans remember Busey's role as Teddy Jack Eddy alongside Gailard Sartain's Dr. Mazeppa Pompazoidi on "The Uncanny Film Festival and Camp Meeting."
Busey, who has two adult children and recently had a baby with girlfriend Steffanie Sampson, will soon star in "Piranha 3DD," which is scheduled for release in November.
He says he tries to visit Tulsa when he is traveling across the country and still has a soft spot for it and opinions on how it's run — it was a mistake to close down Bell's Amusement Park, he says. His brother, David Busey; sister-in-law; and nephew still reside in Tulsa, as do several old friends.
"It is just beautiful having soulmates in the city I grew up in and to go back and visit them," he says. "The last time we saw each other felt like last weekend. It is really a nice connection of the truth. And the beautiful thing about the truth is that the truth requires no questions."
Dan Piraro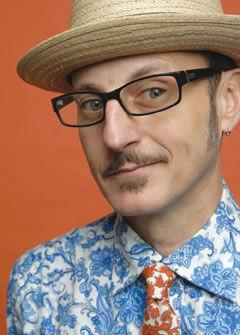 Piraro is best known for his award-winning syndicated cartoon "Bizarro," a single-panel comic that takes a surreal and humorous look at everyday life. It was first syndicated in 1985 and appears in hundreds of markets across the world.
Piraro was raised in Tulsa and graduated from Booker T. Washington High School in 1976. His one–man comedy show, "The Bizarro Baloney Show," started in Tulsa and has toured around the country.
In a 2010 TulsaPeople interview, Piraro said that although he finds cartooning and performing to be different, he appreciates their polarities.
"Performing is an adrenaline rush you can't get from cartooning alone, and cartooning is a quiet, artistic, creative process that you can't get from performing," he says.
Currently living in New York City with his wife, Ashley Lou Smith, Piraro comes back to his hometown often to perform but changes his act slightly: He leaves out a few obscenities because his parents will be in the audience, he says.
---
Jeanne Tripplehorn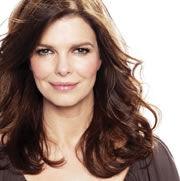 Tripplehorn starred as Barbara Henrickson, one of three wives to Bill Paxton's character, Bill Henrickson.
Performing seems to be in Tripplehorn's genes. Her father, Tom Tripplehorn, was a guitarist for Gary Lewis & The Playboys.
Tripplehorn attended Edison High School and was a radio personality at Tulsa's KMOD in the early 1980s. She made appearances on local television shows before heading off to study at The Juilliard School in New York City. It was there that she had a chance encounter with another famous Tulsan, Tim Blake Nelson. The two were auditioning on the same day, and out of more than 1,000 people auditioning for 20 slots, both were chosen.
Tripplehorn first garnered the public's attention in 1992, when she had a supporting role in the film "Basic Instinct."
She would go on to star alongside Kevin Costner in "Waterworld" in 1995 and play Tom Cruise's wife in "The Firm" in 1993, replacing a pregnant Robin Wright.
She has also appeared on Broadway, starring in Anton Chekhov's "Three Sisters." 
Tripplehorn, 48, dated comedian Ben Stiller for several years during the 1990s and was engaged to Stiller for a period.
She is now married to "ER" actor Leland Orser. The couple have one son, born in 2002.
Frank Abagnale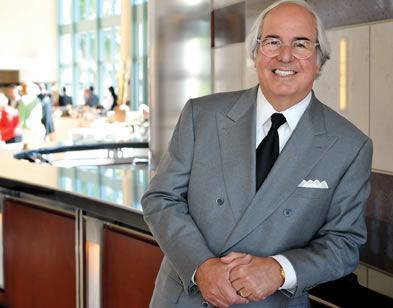 What movie-goers weren't told was the name of that city — Tulsa.
The update was purposefully vague because Abagnale wanted to remain under the radar while he raised his three sons in Tulsa.
In fact, privacy is why the Abagnale family moved to the area from Houston.
"It was hard to keep a low profile in a big city," says Abagnale, who regularly works with the Federal Bureau of Investigation and gives speeches and seminars to organizations, associations and financial institutions, as well as owns his own consulting company based in Washington, D.C.
"I decided when I moved to Tulsa that since my children were getting older … I wasn't going to do any public speaking in Oklahoma and I was going to try to be very private for the sake of my children," he says.
He remained in that role in Tulsa — living in the same house for 25 years — while his three sons attended Monte Cassino School and Bishop Kelley High School.
When his children eventually left Tulsa for college and careers, his wife, Kelly, suggested that the two of them move to Charleston, S.C. Abagnale agreed, packing up his life and belongings and heading east. But a few days after the move, he told Kelly he needed to return to his home in Tulsa.
They returned for a period before moving back for good to Charleston, where they currently reside. Abagnale says Charleston is a great city, but Tulsa will always be home.
"I was a kid who ran away from home," says Abagnale, 63. "I ran from the police for five years, spent five years in prison. That was my real home in Tulsa."
---
Felix Jones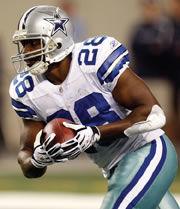 Drafted in 2008 as a running back by the Dallas Cowboys and wearing No. 28, he has earned the nickname Felix "The Cat" Jones for his quick movements and speed.
Amid his success, the 24-year-old hasn't forgotten his roots, holding the annual MVP Charities Weekend in Tulsa. The event has raised tens of thousands of dollars to benefit inner-city youth through Jones' Running Back to Make a Difference Foundation. The weekend's activities include a round of celebrity golf, the Felix Jones Football Academy, the ACT & College Preparatory Program and the Blue Tie Gala.
Jones, in a recent interview with TulsaPeople, said the inspiration for the MVP Charities Weekend comes from "realizing how important it is to give back, along with providing an opportunity to share my blessings with youth back in my own community."
Jerry Nelson
Nelson's family moved to Tulsa from Muskogee when he was an infant and stayed until he was 7. He continued to visit his grandparents in Tulsa during summers until he was 15.
Nelson says he first became interested in puppets when he was about 11 years old and saw a 10-inch-tall marionette in the window of Vandevers Department Store. Fascinated, he was excited to see that same marionette under the tree on Christmas morning.
In 1950, when Nelson's family got their first television, he began to watch puppet shows, including Baird's "Snarky Parker," "Kukla, Fran and Ollie" and "Howdy Doody."
After that, he says that he didn't think about puppets again until returning to New York from a summer stock theatrical job in 1963. That's when he saw a notice in the New York Post that Baird was looking for a puppeteer to complete his company for a New England tour.
"I auditioned, got the job, eventually gravitated to Jim Henson, the Muppets, and never looked back," he says.
Looking at his career, Nelson is hard-pressed to choose a favorite moment, but he says working with Roy Rogers and Dale Evans on "The Muppet Show" and with the "Sesame Street" cast and crew stand out.
"All the people we worked with (on 'Sesame Street') were extraordinary at their jobs … and gave me a lifetime chock full of memories to cherish," he says.
Nelson announced in 2004 that he was moving away from performing his Muppet characters because of health issues. He released his debut album, "Truro Daydreams," a collection of 10 songs he wrote, with other Muppet performers in 2009.
---
Ronnie Dunn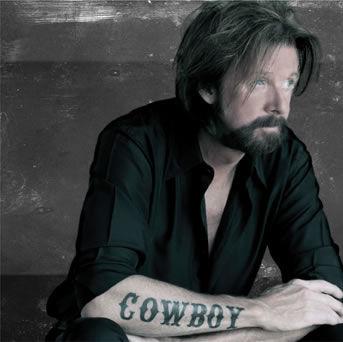 As a solo artist, he played local honky-tonks such as Tulsa City Limits, to which he pays homage in the video for Brooks & Dunn's hit song "Boot Scootin' Boogie."
In 1990, Dunn moved from Tulsa to Nashville and was introduced to Kix Brooks by Arista Records label head Tim Dubois. Thanks to that meeting, over the past 20 years, the two superstars have collected 20 Country Music Association Awards and 26 Academy of Country Music Awards, more than any other CMA or ACM artist in history.
After selling 30 million records, Brooks & Dunn parted ways in 2010, and Dunn's 2011 self-titled solo release album has already reached the Top 10 Billboard Country Songs Chart with the single "Bleed Red."
Roy Clark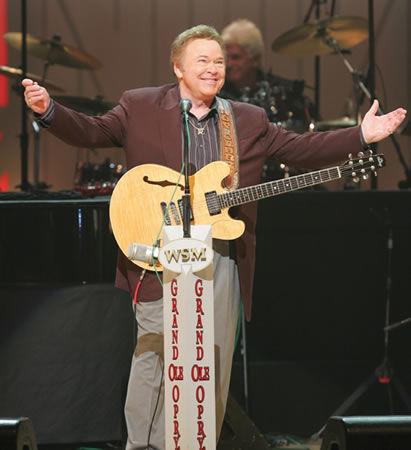 "I'm currently on tour," he says. "We just got back from five days in Georgia. Then we go to Canada next, I believe. I say, 'Just tell me how many days we'll be out so I'll know how many clothes to pack. Turn me in the direction I should be in and I'll be ready to play. Tell me what key it's in and how soon it starts.' That's just about the way my life has been, but I wouldn't trade it for the world."
In addition to hosting the TV comedy and variety show "Hee Haw" for 23 years, Clark has won numerous awards, including a Grammy Award and Entertainer of the Year from the Academy of Country Music and the Country Music Association. He's also a member of the Grand Ole Opry and the Country Music Hall of Fame, not to mention earning a star on the Hollywood Walk of Fame.
Despite such musical accolades, Clark says the most significant moment of his career came from a tour of the Soviet Union in 1976 when the Iron Curtain lifted. A trip to "simply play music," he says, helped open the lines of communication between the U.S. Embassy and the Soviets.
"Our embassy there said when we left they gave us the whole back page of the newspaper, which they never did for foreigners, much less Americans," he says. "The (U.S. Embassy) said, 'You will never know the good you have done. You brought out all the Soviet officials to cocktail parties and things where our people could talk to them and set up a schedule.' Where they couldn't get a meeting before, they would say, 'Give me a call.'
"We just played our music, told our corny jokes and found out later that we brought the two countries' officials together to talk. If you got any mention in the newspapers, you were a hit. Our embassy couldn't believe they gave us the whole back page."
Upon returning to the U.S. from that trip, Clark moved his family to Tulsa and it has remained their home ever since.
"We found a beautiful old home," he says, and it's still the place they call home 35 years later.
"We just became dyed-in-the-wool Tulsans or Okies," he says. "Anything I can do to be a part of Tulsa, I will. Tulsa has given me so much. And I'm not patronizing; that's just the way it is. We wouldn't leave for anything."
---
P.C. & Kristin Cast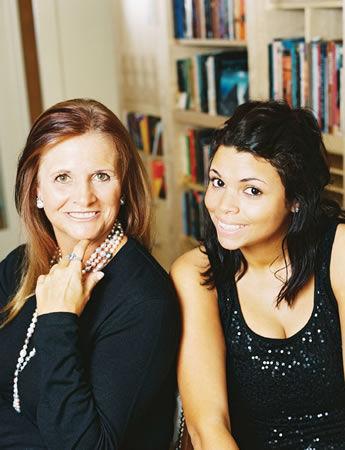 "I feel particularly connected to midtown," she says. "It's a beautiful part of a lovely city. My midtown house is my favorite place to be unless the weather is in the triple digits."
Her daughter, Kristin, 24, concurs.
"People are always asking me, 'So when are you going to move to New York or someplace cool?'" she says. "Do they not know how great our city is? It's T-Town for me, but I am sick of 100-plus-degree weather, so being in San Diego for Comic-Con (an annual comic book convention in July) is an excellent break right now."
One thing is for sure: P.C. and Kristin Cast's "House of Night" vampire fiction book series has proved to be hotter than a Tulsa summer.
In 2005, the mother-daughter team's book series, which follows students in a vampyre (P.C.'s preferred spelling) finishing school, was born. The ongoing saga has consistently landed on best-seller lists. The Casts' most recent work is "Dragon's Oath," the first book in a series of novellas that tells the story behind "House of Night's" formidable fencing instructor, Dragon Lankford.
With worldwide success, P.C. still counts being inducted into the Oklahoma Writers Hall of Fame this year as a highlight of her career.
"It has also been exciting to have my past three novels debut at No. 1 on the New York Times and USA Today best-seller lists," she says.
Kristin says that while working with her mom on the "House of Night" books has been "amazing," she's also proud of finding her own voice.
"I think the highlight of my writing career so far was when I was asked to flesh out my short story and I realized I had a world and a story all my own to tell," she says.
While both women have found solo stories to share, "House of Night" fans need not fear. There is more collaboration to come from the Casts and the characters of the Tulsa-based vampyre boarding school.
Ted Shackelford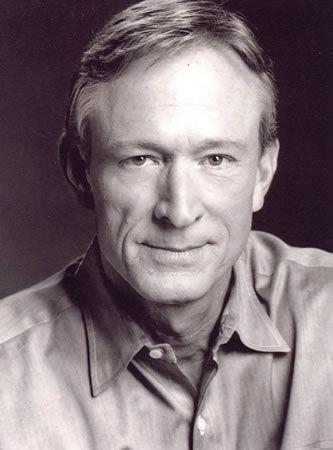 Before achieving stardom, the Tulsa-raised Shackelford attended Edison Junior High and High School, where he performed in plays. Upon graduating from the University of Denver, he honed his acting skills in dinner theaters throughout the Southwest before moving to New York City and eventually L.A. to further his career.
Amid a busy schedule, Shackelford keeps in close contact with family and friends, including brother Mark Shackelford, a veterinarian who lives in Tulsa.
---
Mary Kay Place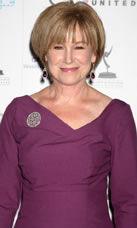 Born and educated in Tulsa, Place attended Nathan Hale High School and The University of Tulsa, majoring in radio and television production, before heading off to Hollywood to pursue acting and writing. Her break came when she was hired as a production assistant to Tim Conway and Norman Lear for "The Tim Conway Comedy Hour." It was Lear who cast Place in her most recognizable role as Loretta Haggers on the satirical soap opera "Mary Hartman, Mary Hartman" in the late '70s.
More recently, she's landed roles in blockbusters such as "Sweet Home Alabama" and "Julie and Julia," along with appearing in iconic films "The Big Chill" and "Private Benjamin." She also had a recurring role as Adaleen Grant on HBO's "Big Love."
Place's father is Brad Place, a noted University of Tulsa professor. Still connected to Tulsa through the Mary Kay Place Legacy Award, an annual prize bestowed by the Tulsa Awards for Theatre Excellence (TATE), Mary Kay Place was also the recipient of the 2010 TATE Distinguished Artist award.
During a question-and-answer session preceding the TATE ceremony, Place, 64, responded to a question of how long she plans to continue acting: "I'm not gonna retire," she said. " … I'm just gonna keep going."
---
Henry Kravis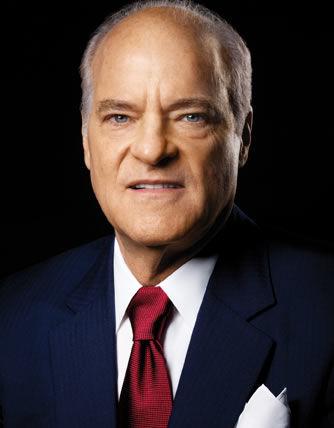 Known for his civic-mindedness, Kravis' philanthropic efforts span many areas, including New York's public television station, the Metropolitan Museum of Art, the Museum of Modern Art, Rockefeller University and Manhattan's Mount Sinai Medical Center. Kravis, 67, was inducted into the Tulsa Hall of Fame in 2002.
Brother George Kravis, a local philanthropist and owner of radio station KFAQ, continues to live in Tulsa.
Steve Largent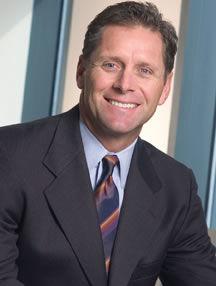 His career began at The University of Tulsa as a star receiver on the football team before he was drafted by the Houston Oilers in 1976. After four preseason games, he was traded to the Seattle Seahawks, the team with which he played for 13 years.
Known for sure-handedness, when he ended his career after the 1989 season, Largent held six major NFL career pass receiving records and his Seahawks jersey number (80), along with his TU number (83), were retired.
Switching gears, he began his political career in 1994 when he was elected as Oklahoma's 1st District Congressman. The Republican was re-elected for three more terms before resigning his House seat to run for governor in 2002.
Largent lost that election to former Gov. Brad Henry and transitioned careers once again. Largent, 57, is currently president and CEO of CTIA The Wireless Association. Aside from his impressive, well-rounded résumé, Largent is also known for his good looks. In 1996, People magazine named him one of its Most Beautiful People.
---
Cindy Chupack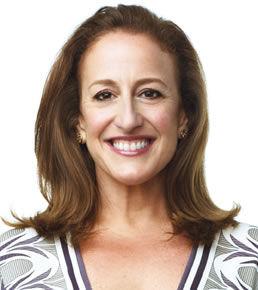 "I've had some amazing opportunities and experiences, and maybe because I'm from Tulsa and because I had no connections in this business, I still feel kind of amazed I get to live this life," she says.
Born and raised in Tulsa until leaving for college, Chupack credits her third-grade teacher at Waite Phillips Elementary School, Virginia Davis, for providing the encouragement to pursue her dream.
"(She) told me when I was in the third grade that I was a good writer," Chupack says. "That put me on the right path and I will be forever grateful to her for making me feel like I had a talent for something."
Chupack holds on to her roots by maintaining close friendships that started at Edison High School.
"I am most grateful for the lifelong friends I still have from Tulsa, especially some girlfriends who went to Edison with me," she says. "We keep in touch and see each other every so often and support each other through thick and thin, even though we live in different states — and sometimes countries. In fact, I am seeing a dear friend from Tulsa this weekend in L.A.!"
As a Tulsa girl-turned-international success, Chupack is still in awe of the life experiences her talent has afforded, including sitting in an empty arena while Elton John, with whom she was working on a pilot he was producing, played the piano and enjoying a dinner with her husband cooked by actor Stanley Tucci.
The shows for which she has written have resulted in memories as well.
"I loved working on 'Sex and the City' and feel like I did some of my best writing (and made some of my best friends) there, and it was exciting to attend — and win — the Golden Globes and the Emmys," she says. "I feel I could go on and on. I loved writing 'Everybody Loves Raymond' and still have many great friends from that experience.
"I'm proud to have written a book on dating ("The Between Boyfriends Book") that was translated into nine languages, and I love that women from all over the world write to me at my website (www.betweenboyfriends.com) as they discover and relate to my book.
"I loved writing and directing a short film that was in festivals ("Whose Dog is it Anyway?"), and I am very proud of the show I created that was just on NBC this summer, 'Love Bites.'"
A star in her own right, success hasn't fazed her. In fact, Chupack thanks T-Town for keeping her feet on the ground.
"I do think because I grew up in Tulsa and remain, despite these surreal experiences, down to earth, I really savor these 'career highlights' and never take any of them for granted," she says. "I try to remain 'in the moment' in these moments because I know how special they are and how lucky I am."
Chupack is currently writing a book about the newest phase of her life — marriage — titled "The Longest Date: Life as a Wife."
Tim Blake Nelson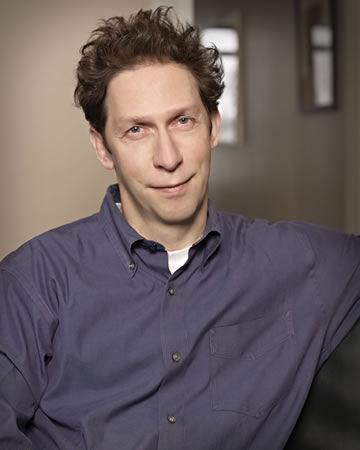 A graduate of Brown University and The Juilliard School, Nelson says he's thankful for the encouragement he was given to be himself as a student at Tulsa's Holland Hall School.
"The school was filled with really smart, interesting teachers who, by and large, loved teaching and appreciated kids who were aggressive about learning, no matter how oblique or individualized the approach," he says. "As a short, somewhat nerdy kid who could do weird voices, communicate in an occasionally interesting way and maybe crack a joke, I felt appreciated for being different."
Behind the camera, Nelson has directed film versions of his plays "The Grey Zone" and "Eye of God," along with writing and directing two original screenplays, "Kansas" and "Leaves of Grass." He also directed the movie "O," based on Shakespeare's "Othello."
As the son of Tulsa philanthropist Ruth Kaiser Nelson, he was taught the importance of giving back long before he learned to write or act.
"Most of (my mother's) days are consumed with helping others," he says. "She has encouraged (her children) to continue that tradition, and while we're not as exemplary in terms of time commitment as she continues to be, we're all involved with a number of organizations, from donating money to donating time.
"Specifically, my wife and I are heavily involved with a nonprofit called The 52nd Street Project that uses theater to heighten the self-esteem and work ethic of imperiled kids in New York City's Hell's Kitchen neighborhood. We're also board members of various arts organizations here in New York."
Along with a thriving career and contributions to civic causes, Nelson, 47, schedules time to visit Tulsa at least twice a year.
"Since my wife is from Texas, coming to Tulsa is a kind of home visit for her as well," he says. "I have never lost my love for Tulsa. I cherish every moment I spend there. My Oklahoma upbringing, along with the people I met as a kid and teenager growing up, continue to influence what I do professionally, particularly in the characters I play or write."
After a busy year, Nelson is currently spending time with his wife and sons and focusing on writing. He's also set to begin filming a role in "Lincoln," directed by Steven Spielberg, this fall.
Wes Studi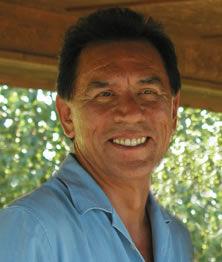 A member of the Cherokee Nation and the son of a housekeeper and a ranch hand, he spoke only Cherokee until he started grade school.
After serving in the Army in Vietnam, Studi resumed his education by attending Tulsa Junior College (now Tulsa Community College). It was during his time at TJC that he started acting. His first role was in the play "Royal Hunt of the Sun" with the American Indian Theater Company.
While acting put him in the public eye, his creative and artistic pursuits don't stop there. Studi wrote two children's books early in his career, "The Adventures of Billy Bean" and "More Adventures of Billy Bean." He's also a horseback rider and trainer, sculptor, musician, writer, director and teacher of the Cherokee language.
While he could be remembered for any one of these accomplishments, in an interview posted on www.thestudigroup.com, Studi says he wants to be known for his most important role: family man.
"I would like to be remembered as a man who was capable of taking care of his family, and any more than that would be to have been effective in a positive way, not only for the younger generation but even for my peers," he says. "I would hope to have been a good man. I would hope to be remembered as a good man who maybe had his faults but was capable of overcoming some of them in order to live a productive life and leave some sort of legacy that is positive. That's about it."
---
Bo Van Pelt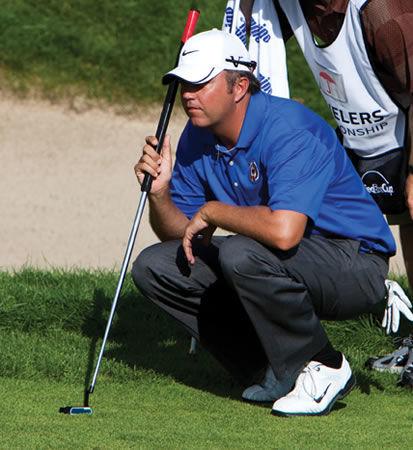 "I love Tulsa for many reasons," he says. "Tulsa is a great place to raise a family. We are surrounded by great friends and family. There are great places to eat, great live music, great golf, and we are close to my beloved Oklahoma State Cowboys."
Van Pelt and his wife, Carrie, put that love into action as supporters of Habitat for Humanity. In September 2007, he began hosting the Tulsa Habitat FORE Humanity Charity Golf Classic. As of 2010, the tournament had raised nearly $175,000 to build homes for those in need.
Born in Richmond, Ind., Van Pelt attended Oklahoma State University as a member of the golf team and became a Tulsan in 1999 during his rookie year on the PGA Tour. In 2009, he captured his first tour victory at the U.S. Bank Championship in Milwaukee and is now ranked in the Top 50 of the Official World Golf Rankings. In 2010, he posted a new high in his career, a 70.07 scoring average on the pro tour, where he finished in the Top 25 in half of the 28 tournaments he entered, including eight top 10 finishes.
Van Pelt, also a family man, says his upcoming schedule is filled with more PGA golf and spending time with his three kids.
As he finishes up his ninth year on the tour and his 12th year as a pro, Van Pelt says the ultimate highlight of his career thus far was making two eagles on the back nine of the famed 2011 Masters Tournament in April.
"I didn't win that day, but those nine holes were the most fun I have ever played," he says.
---
Photo courtesies: Hanson photo by Jiro Schneider; Chenoweth photo by Jeremy Cowart; Tedder photo by Autumn DeWilde; Cale photo by Jane Richey; Busey photo from Shutterstock; Hader photo by Mary Ellen Matthews/NBC; Abagnale photo courtesy of Abagnale & Associates; Jones photo courtesy of Felix Jones; Nelson photo © 2011 Sesame Workshop/Richard Termine; Dunn photo by Jim Arndt; Place photo from Shutterstock; Kravis photo by Len Irish; Largent photo courtesy of CTIA The Wireless Association; Chupack photo by Joe Pugliese; Clark photo courtesy of Grand Ole Opry®/Chris Hollo; Cast photo by Joerg Steinmetz; Studi photo by Tony Severio.