Tulsa's music scene is as vibrant as it is varied. With venues ranging from dive bars and honky-tonks to theaters and an arena, there's live music every night of the week in this town. Here are a few spots you're sure to catch a jam session nearly any day of the week. Ready to listen? 
Mercury Lounge
1747 S. Boston Ave. | mercuryloungetulsa.com
Mercury Lounge showcases the best in local music, but this neighborhood bar also is adept at capturing rising stars. Beloved touring songwriter Cory Brannon with Tulsa rocker RR Williams on Nov. 6 is a perfect example. Lest you think this venue is all singer-songwriter, all the time, stick around for a free punk show with Tulsa's Hummin' Bird immediately after.
"I describe our booking as having a focus on 'roots music,' which most folks think of as country, red dirt, folk, rock and roll, but we are working to help change that perception by booking more hip-hop shows," explains Bobby Dean Orcutt, one of the venue's owners and its creative director. "Roots music is about a shared experience and a common denominator, and we are so lucky to live in a time where we can enjoy all the branches of that tree."
According to Orcutt, with no TVs and a U-shaped bar, happy hours at the Mercury are really special. No one stays a stranger for long.
"Bikers, punks, lawyers, doctors, mechanics, everyone from all walks of life fit right in at Mercury," he says of the venue that opened in 2005. "That space that allows for a shared commonality despite dissimilar backgrounds translates to our booking model and attempted blending of cultures and genres."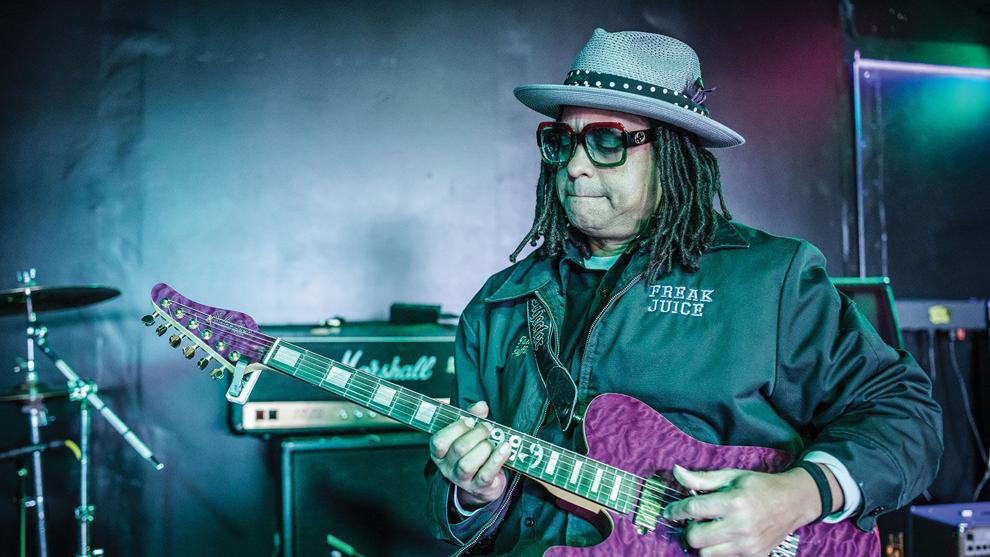 Juicemaker Lounge
3508 S. Sheridan Road | facebook.com/juicemakermusic
When Tori Ruffin, longtime guitarist for Prince musical associates Morris Day and the Time, chose to move to Tulsa after years of extended visits, he and his brother Greg Ruffin opened Juicemaker Lounge on New Years' 2019 (after a soft opening Christmas 2018). The name is a nod to Ruffin's band Freak Juice and its loyal fans, the "Juicemakers."
"The Juicemaker is an all-inclusive, genre-accepting venue," Ruffin says. "We like to do everything top notch ... if it's great, you'll find it at the Juicemaker — a live music haven for live music lovers."
Black walls, purple floors and a colorful wall mural create a unique space with a great vibe where it's easy to "get in the blender" with new and old Juicemakers any night of the week. As Ruffin says, "If it's badass, you'll find it at the Juicemaker."
This month, check out the Tori Ruffin Funk N Roll Juicemaker Jam on Thursdays for the perfect intro to the Lounge.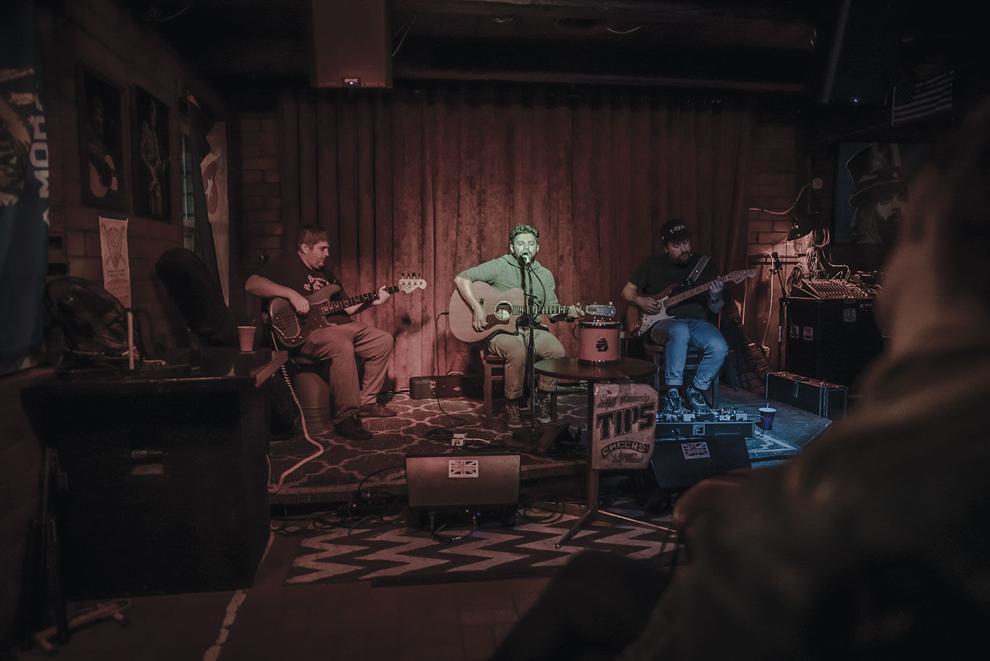 The Colony
2809 S. Harvard Ave. | colonytulsa.com
Although closely tied to the history of the Tulsa Sound with shows going back to its opening in 1958, at first glance the Colony seems an unlikely spot to find national and international talent. Don't let appearances fool you. Any night of the week, you're likely to find outstanding local talent jamming with an arena headliner who "happened to be passing through." Magic happens here.
"The venue is known for helping to cultivate the Tulsa Sound, both old and new," says Heidi Tindle, the venue's owner since 2017. "A lot of people know us for red dirt music, but we strive to bring diversity to our bookings, from red dirt to hip-hop and everything in between."
Beyond the music itself, it's the musical camaraderie that makes this place special.
"What makes the Colony special is the community of artists who make us their home away from home," Tindle says. "It's incredible to see a musician walk into the venue and get called up on stage. All of these guys are capable of playing with each other at a moment's notice and that community coming together regularly is what truly makes the Colony special." 
Other venues
Maggie's Music Box
201 E. Main St., Jenks | maggiesmusicbox.com
Venue and bar with outdoor and indoor stages, featuring local, regional and national acts.
Hard Rock Casino Tulsa
777 W. Cherokee St. | hardrockcasinotulsa.com
Four distinct venues with everything from country dance bands to DJs to a state-of-the-art concert experience.
River Spirit Casino Resort
8330 Riverside Parkway | riverspirittulsa.com
National acts on the stage of the Cove, with live bands seven days a week at the 5 O' Clock Somewhere Bar and Volcano Stage in the Margaritaville restaurant.