It's been 25 years since Tulsa jazz musician Grady Nichols released his first album, "Between You and Me," a combination of studio recordings and a live concert at Utica Square. Once the physical copies of the album ran out, Nichols never released it digitally. 
"I just kind of felt like, no one is going to want to listen to this," Nichols says.
After all, it was his first album. There were things he would do differently now after the experience he's gained working with songwriters like Oklahoma native Zac Maloy (who's written No. 1 hits for Carrie Underwood, Skillet and Daughtry), as well as Grammy Award winners Jeff Lorber and Bill Champlin. His experience includes opening for Ray Charles, The Beach Boys and Luciano Pavarotti, among countless other renowned acts. 
But over the years, fans kept asking where they could find the album, and on its 25th anniversary Nov. 30, Nichols will re-release a remastered version, which means it will be available on digital and streaming platforms for the first time.
"It sounds fantastic, and it was kind of nostalgic listening to it because you don't often listen to yourself, anyway," Nichols says. "It was a neat experience because it took me back to getting started, to the beginnings of everything."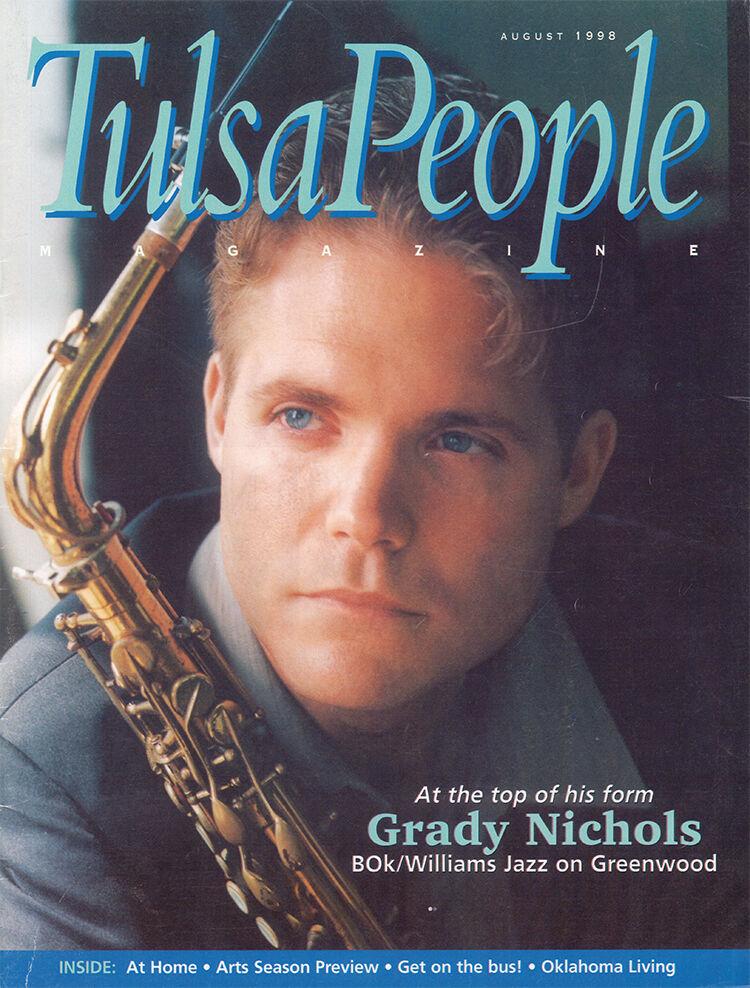 He's also pleased with the Sept. 28 release, "Grady Nichols Live," which is a recording unlike anything he's recorded before. The two-record set is 110 minutes, giving listeners a full concert experience. It features a mix of originals and covers, all recorded around a handful of Tulsa venues. 
"A lot of friends are singing and performing with us (on the record)," Nichols says. "It's super fun to listen to, especially if you love concert." 
One of the songs he and Lorber wrote hits the 20-minute mark, a first for Nichols. "I don't think I've ever had one that long, but the energy on that song is off the charts, and you can just tell we are having a ball playing together," Nichols says. 
Champlin, lead singer of Chicago from 1981-2009, also appears on the album. He and Nichols played a live show Sept. 30 at the Church Studio — the debut concert for the venue that was formerly Leon Russell's recording studio. 
"The whole thing's really surreal because — I could say that about so many people that I've been blessed to work with — you imagine and dream, and then some of them come true," Nichols says of working and playing with Champlin.
In addition to an array of guest artists, Nichols says the band he's played with for more than two decades stands out: David John (guitars), Mike Wilson (keyboards, vocals), Chuck Tottress (bass guitar) and Jo Nathan Watkins (drums). "I've had the same group for over 20 years, and that's uncommon, but you hear that kind of chemistry, that relationship."
Visit gradynichols.com for links to purchase or stream his new albums.