Josh Stout opened his art gallery in September 2020 in Tulsa's Red Fork District dreaming to foster an art community.
Now that vision is becoming reality the first Friday and Saturday every month with food, drinks, music and local art. Next to Stout's gallery is Art Emporium 66, 2615 W. 40th Place, where the monthly markets occur.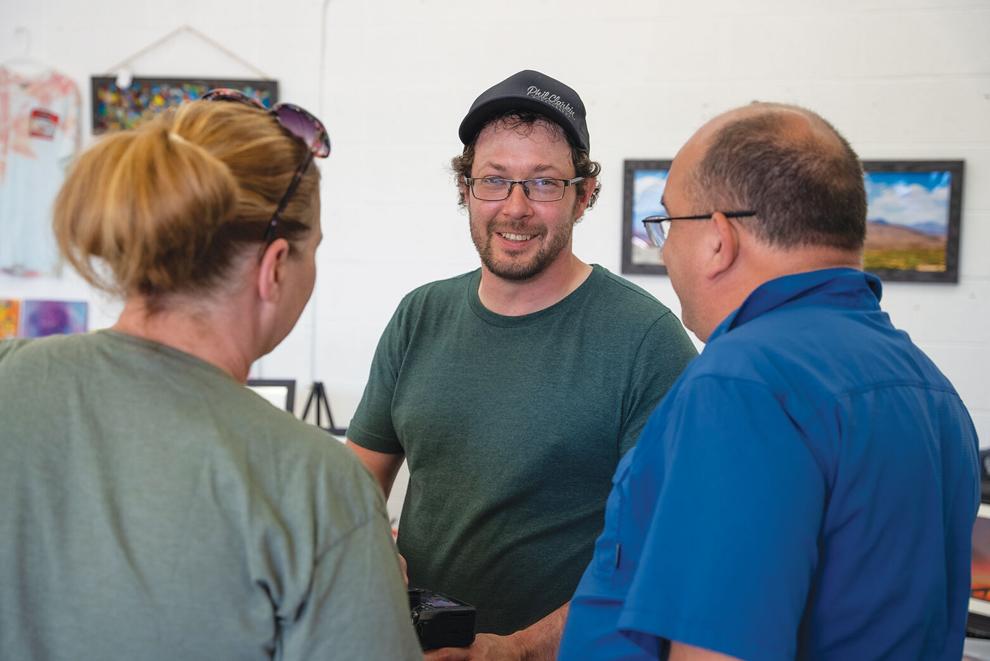 Josh and his wife, Amanda, who runs things behind the scenes at his gallery and the Emporium, launched "Art Crawl on 66" on Friday nights in April, funded in part by grants from the Tulsa Route 66 Main Street organization. Since Tulsa is coming back to life, Josh says the goal is to raise awareness about the events.
So far, west Tulsans have given positive feedback about the markets, Amanda says. "We're trying to invest and build something for this community," she says, "and they have been excited about coming out and supporting."
One of the more recent additions to the schedule: "Neon Nights" from 7-10 p.m. on first Saturdays, which launched in June.
Another addition to the block, WASP NEST, opened in May inside the Emporium. Josh's sister Nikki Perez owns and operates the shop, which sells everything from handmade pottery to succulents to jewelry.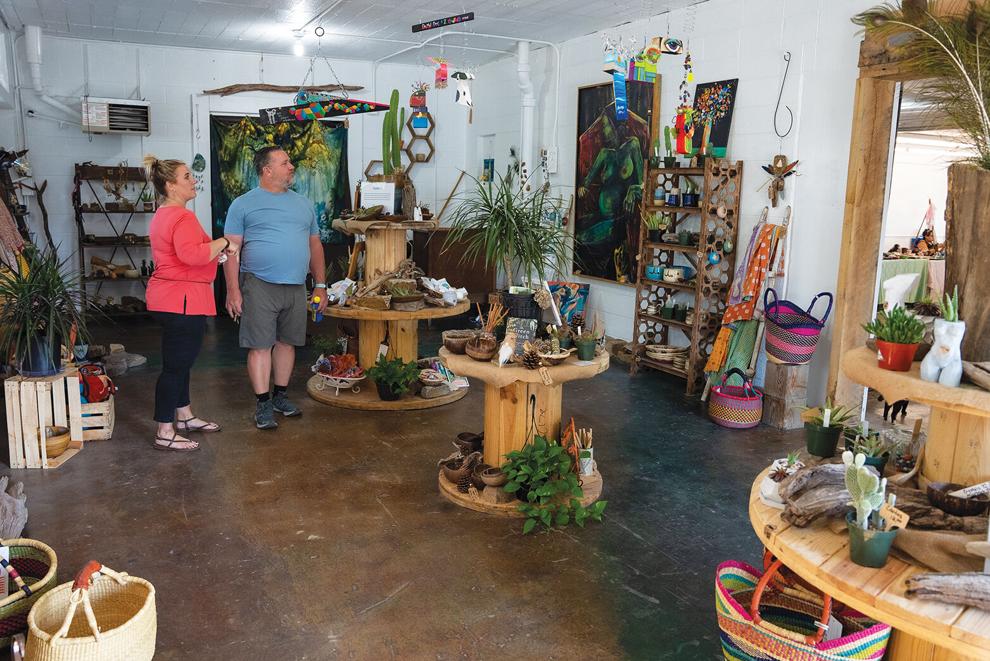 A lot of the goods are locally sourced, Josh says, but some of them are "just interesting things we can't find locally yet."
Art classes at the Emporium begin July 15 with "Drawing from Life with Ken Brown Pioneer." Ken Brown is a Sand Springs artist specializing in graphite and charcoal. Tickets are $35, and space is limited to 10 students. Josh says ceramics classes will also be kicking off in July with Kris Wright of Salt Prairie Ceramics.
Next up for the Emporium is The Gallery Unplugged, a ticketed series "striking all the artistic senses," kicking off July 31, Josh says.
The night will include food paired with spirits from Tulsa's Red Fork Distillery and wine, live jazz and blues music and locally hand-rolled cigars by Ultimo. 
Follow facebook.com/artemporium66 and @artemporium66 on Instagram for the latest market announcements and classes, and visit artemorium66.com for more information.