Brea Mullen is still fairly new to Tulsa after moving here two years ago, but she's been embedded in the arts and culture scene since she arrived. As a filmmaker, she jumped at the opportunity to document a group of local artists, some transplants themselves, as they take part in Miami Art Week.  
Her documentary "Oklahoma Underground" will premiere locally in July as part of the 2023 Circle Cinema Film Festival. That's not the only big news for Mullen's doc. It will premiere at the Oregon Documentary Film Festival on June 10, where it's a finalist for Best Picture and Best Editing awards. 
Since April, Mullen has worked as a set decoration production assistant during the filming of the third season of Sterlin Harjo's award-winning series "Reservation Dogs." She previously worked as an art department production assistant on Erica Tremblay's locally filmed movie "Fancy Dance." Earlier this year, she served as second assistant camera for Angela Gulner's movie "The Beldham," which was filmed in Bartlesville. 
The Evansville University graduate recently met for a Saturday morning walk on the Midland Valley Trail to talk about "Oklahoma Underground" and her filmmaking goals as she continues learning all she can about the film industry. These walks are a constant routine for Mullen.
"I discovered this trail six months after I moved to Tulsa, and I realized I can walk from my apartment door all the way to the river in about two miles. I can turn around and come back, and that's a solid four-mile walk," says Mullen, who also uses the time to call and chat with family back home in Indiana. "So not only is it great exercise, but I love being outside. I love green. I love the breeze. Living in a downtown apartment, it's just great to get out and feel space. It's just a great place to come and get some exercise and some fresh air."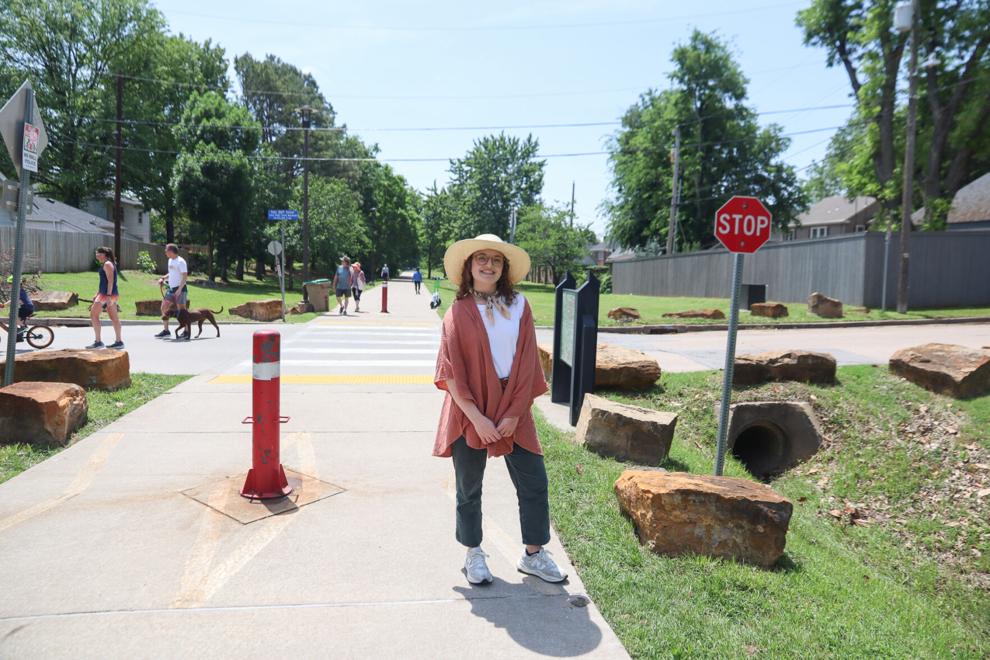 As a Tulsa transplant, how did you get into the local film industry? 
Shortly after I moved to Tulsa I got a job working for the Tulsa Office of Film, Music, Arts and Culture for a year and a half. I worked with Abby Kurin, who was just incredible to work with and is now one of my best friends.  
As someone moving here for the first time, it was just a great way to meet everyone in this amazing community of music and arts, and most importantly for me: film. Just understanding how tight knit the community is here and how many talented people there are here. It really allowed me to kind of get that bird's eye view and connect with different people. Now that I'm freelance that just gave me a great base to jump off to be able to do that in a community I'm not necessarily from. 
And one of the first projects you do here takes you to Miami (Florida) as you follow a group of Tulsa artists taking part in Miami Art Week. I recently watched it, and it's great! Give me the backstory on how it came to be. 
So throughout my time in Tulsa, both through FMAC and just being out and about in the community, I got to meet a lot of these amazing artists and became friends with them, attending their events, following them on Instagram, and just kind of seeing what was going on. My boyfriend, Owen, and I bought several art pieces that we have in our home. We're both just really interested in and passionate about art in our own individual ways. I came to be friends with these people, and Owen started working with No Parking Studios. And one day, (Antonio Andrews) of No Parking Studios came to me and was like, "Hey, we got into this art show in Miami. Do you want to maybe come and document it for us?" 
It was more contained at that point, and I was like, "Of course! That sounds so exciting! I would love to hang out with you guys, and It'd be an honor to film this journey for you."
A couple weeks later, I get a call that was like, "More artists got into the show from Tulsa and Tulsa Artist Fellowship is getting involved. Tulsa Creative Engine is getting involved. This is turning into a bigger group, a bigger project, like, are you still down to go?" I said, "Bring it on! Let's go! Sounds incredible." 
That was probably October of last year, and we left the day after Thanksgiving. That month was just heavy prep. I have a history doing documentary work, so this wasn't my first doc. I felt really excited and honored to be able to tell that story for my friends from this amazing city, and watching them do this amazing work. It was just an absolute privilege and a great trip. 
Having done this project on your own, what was the biggest takeaway?  
I kind of got my start in doc in a way just because I felt it was really accessible in college. I went to a small school, and I didn't go to film school or anything. I knew I wanted to do film while I was going through college. I got a communications degree, but I made a lot of movies in school... Documentary was like, "Oh, well, I can just go out with a camera and do it, just me." And so I felt kind of practiced in that arena, I felt really confident. The camera: I looked at it as an extension of me in scenarios like that.  
One thing I've really learned over the years of doing doc is just never stop shooting. Even if it's someone installing eight pieces into a shipping container and it is that action eight times over and over and over. What's a different way you can see it? What's a different angle? Get close or get far away? There are 50 different ways you could shoot that. So I just kind of kept the camera rolling and really just threw my whole self into it.  
I really enjoy that. I think about it like getting sucked into a void of that production, and that's kind of the only thing that exists to me at the time. So I just lean in. I'm like, "OK it's me, the camera and this story. What can we find? What can we get?"  
I've traveled to Guatemala to do a documentary before. I've traveled to London and made a documentary. What was unique about Miami is I was really the only one. There wasn't anyone there who was kind of a second camera. There was no audio person. There was no one there who had a focus in film.  
I made double backups of the footage to make sure nothing gets lost. Bundled it up, went to the post office, mailed one back to myself and then took one back on the plane with me to reduce the risk of them getting destroyed. Things like that. That's more of the logistical side of working in film, and I really enjoy that part too. But I feel like that's why I really stretched and flexed with going to Miami to do the doc and doing it solo, and figuring out how to make sure I am doing it correctly and safely.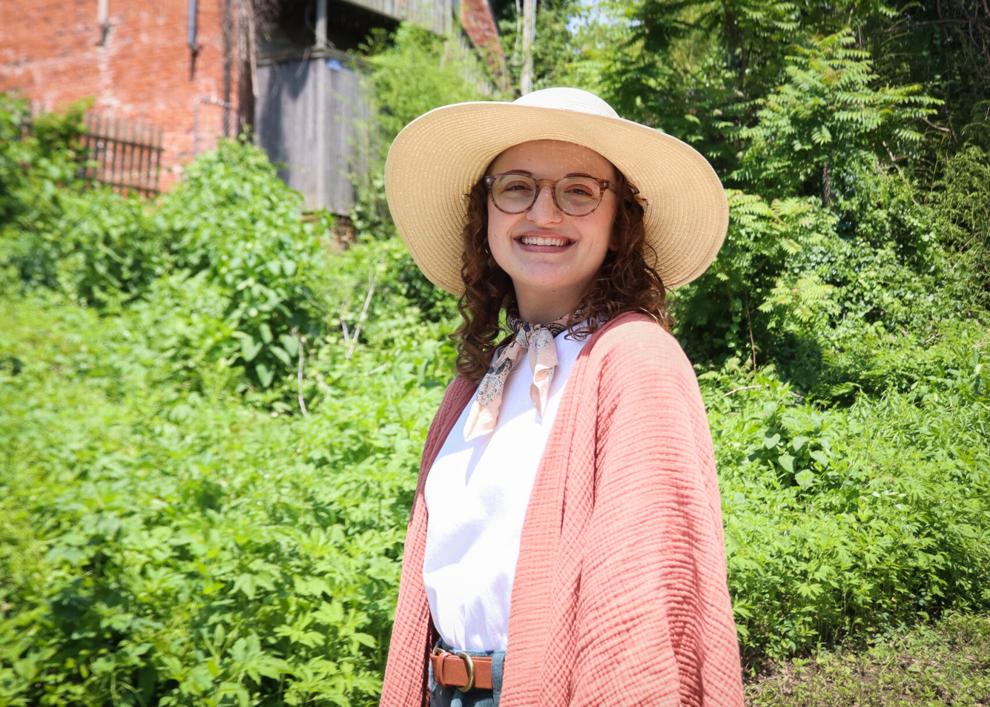 Doesn't that help you grow in ways as a filmmaker that you never thought possible because you're being forced to go above and beyond your comfort zone to get the shot you want?  
Absolutely. I appreciate the challenge, and I love having just that freedom to kind of really dive in and go deep in that environment of not really having someone else to lean on. It  kind of just shows you your own grit in a way and pushes you to the limit of like, "Alright, man, we had a really hard day yesterday. Sun's beating down. Grab your little sun hat and get back out there." There's no option like, you're kind of just in it, and you just go through it. I really find a lot of joy in that process. 
You recently held a private screening for it at Circle Cinema. How cool was it to see your work on the big screen at Circle?

It was really surreal. When I moved to Tulsa and I found out about Circle, I immediately made this goal of having a movie there. It just felt really like a goal achieved in so many ways – connecting with the community and collaborating with people. Meeting Bobby Ross, my editor. I didn't know him before I moved to Tulsa, and now we have such this trusting and reciprocal collaboration relationship in film. The premiere was just really special to have my movie on the big screen. I mean, it looked great. I felt really proud of it. Really pleased with it. It's Circle Cinema. There's just a magic air in that place. To have my movie screened there was just the best feeling. It was magical.
That was a VIP premiere that was invitation-only, so I'm really excited to share it publicly locally for the first time at Circle Cinema Film Festival in July. I'm really looking forward to that because gratefully, I've had a lot of support and a lot of people want to see it. I'm excited to share it with a wider audience and just be a part of the festival. I mean, who doesn't love a film festival? It's like my favorite thing to ever happen in the calendar year. 
So what got you into film? Like, what was the first movie you watched you fell in love with or the first documentary that you know, just flipped the switch? 
So if we go way, way back to me like first kind of picking up a camera and making a movie and trying to edit it, I trace it back to being 13 in eighth grade making music videos that I would upload to my YouTube channel. From there, I kind of thought I wanted to be an editor at first because I loved all the different effects and stuff that I could do on my own. Then I went to, "Oh, maybe I'll be a director." But what really refined my North Star was the movie "La La Land." That movie made me realize I don't want to be an editor. I don't want to be a director. I want to be a cinematographer. That film is my favorite of all time.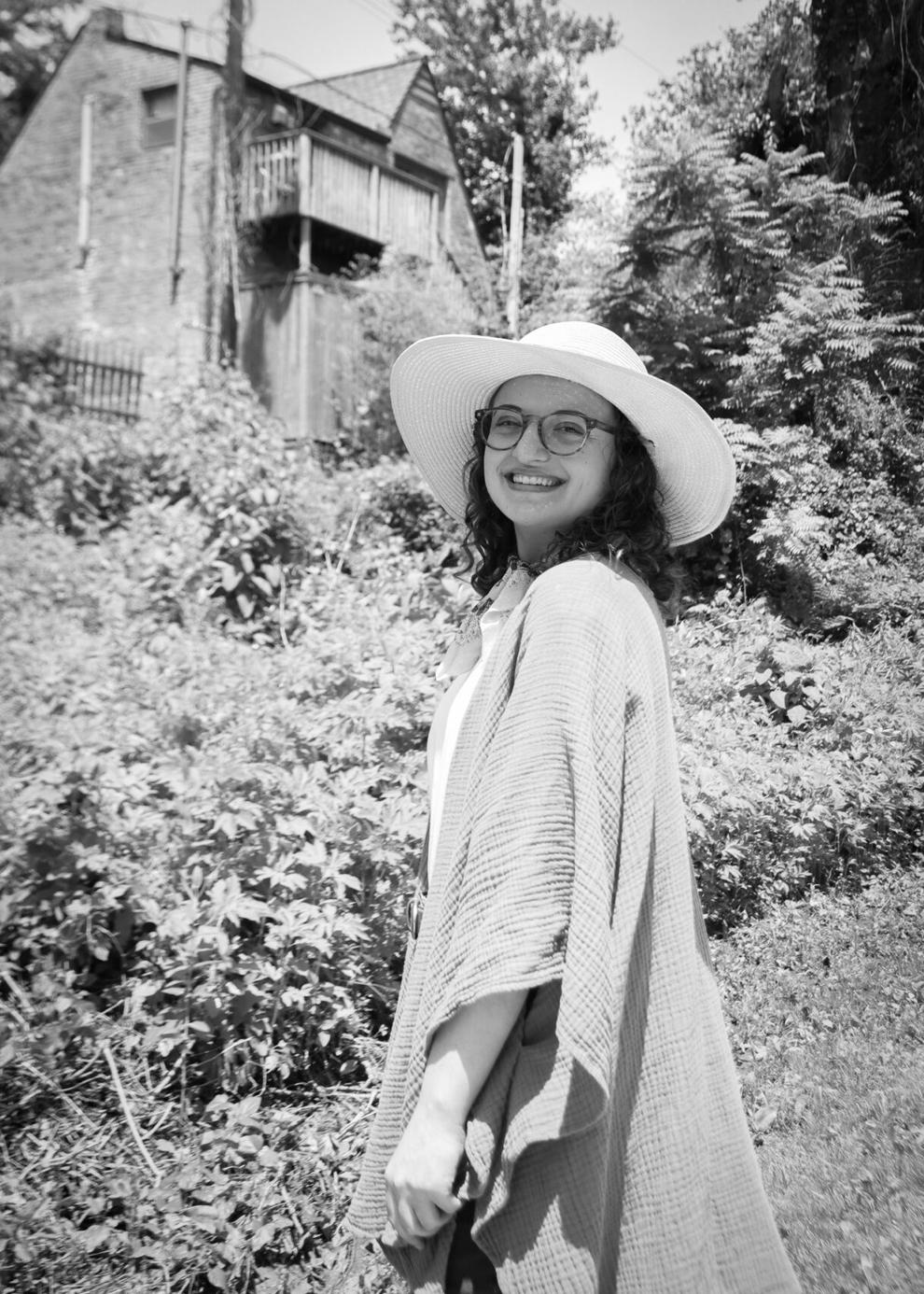 You recently started working on the "Rez Dogs" set. What's that experience been like?  
It's just been lovely. This is one of those other things that kind of came on my radar being in Tulsa, and I really wanted to be a part of that. That feels like another point that I can tell that I'm growing, and I'm growing with people in the community. It's been amazing. Every single person on that show is just a gem of a human, and everyone is just so talented. 
The magic of moviemaking is never lost on me. Just the fact all of these people come together and make this thing happen and, and make a very, very good thing happen. It's constantly mind blowing to me. So it's been amazing. 
Last fall I worked in art and set decorating departments for "Fancy Dance." I think it's super valuable because in kind of the DP (director of photography) triangle you've got camera, you've got lighting, and then you've got production design, and so I feel like it is career wise helpful to see that part of it.
So where is all this hard work taking you?  
I want to be a cinematographer full time, full stop. 
I really want to collaborate with a director in bringing something to life and my role being the visual storytelling. I think the reason I don't really gravitate towards directing is I'm not an actor, myself, I don't speak that language, and the director is very heavy in getting the performances out of the actors. That's a very strong component of that role. As the DP, it allows me to just focus on the visual storytelling, and that's super appealing to me. I feel like my brain is very split left and right. Type A and type B. And so with camera, it is very artful. You do get to be very creative, but you also have to bring a lot of technical knowledge.I think that's really satisfying as well to just my brain. 
Learn more about Mullen on her website and follow her on Instagram.