For more than a decade Lindsey House has helped numerous single mothers with children transition from situational homelessness to empowering them with knowledge and skills to live successfully and independently as a family. 
The nonprofit started in 2010 downtown in a small apartment building at E. 6th St. and S. Elgin Ave., where up to a dozen families lived.
Today, Lindsey House, 1607 North Hartford Avenue, can serve up to 24 families at a time in a new 22,000 square-foot facility that features numerous amenities, including a playground and backyard bike pad for the children. 
"We're serving more families than we ever have before at a single time, but there's space for kids to be kids," says CEO Maggie Hoey, who joined Lindsey House in August. "There's a backyard where they can ride their bikes and they can do sidewalk chalk. There's a playground, soccer field, all sorts of stuff where they can just thrive. They get to be kids here and build those healthy relationships with each other and not have to worry about some of the things that they've maybe had to worry about in the past."
On Friday, Oct. 8, Lindsey House officials are celebrating the completion of the larger transitional living center with a ribbon cutting at 9:30 a.m. followed by facility tours open to the public from 10 a.m. to noon.
"We're really proud of this facility, and the community was incredibly generous in supporting the capital campaign to make it happen," says Hoey. "We can't wait for people to come see what we get to see and experience every day."
Hoey joined Lindsey House after a decade of experience in Tulsa-area nonprofits Community Food Bank of Eastern Oklahoma, Tulsa Habitat for Humanity, Iron Gate, as well as jobs at Tulsa Regional Chamber and City of Tulsa.
We visited the facility to see the fully furnished apartments and new amenities, and learn more about the program's needs in a Q&A with Hoey. 
What made you want to join Lindsey House as the new CEO/President? 
I've always admired Lindsey House from afar. I think their mission hit so many angles for me: breaking the cycle of generational poverty or addiction or abuse. It's this women empowerment perspective that I find really speaks to me. I think that really just the transformational opportunity here.
There are few nonprofits in town that really have the ability to provide the wraparound services to completely change people's lives for a generation, and that really spoke to me. Certainly it spoke to me after 2020 and a year that I felt really just highlighted the inequities and challenges in our community. I wanted to play a more active role in in helping those situations, so here I am.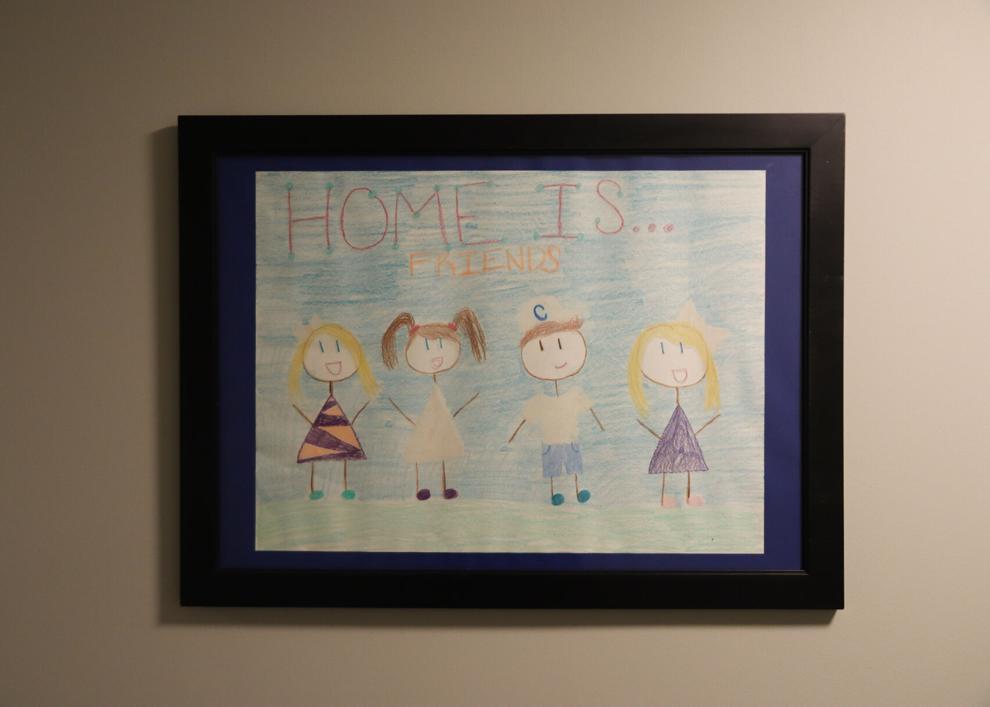 What is it like to come to work and get to see kids running around and having fun and their moms cooking together and know this is all part of the process that is your job? 
Every single day is so incredibly rewarding. These women and children have been through so much, and they've seen so much in things that are truly unfathomable, based on my own life experiences. But they are truly thriving here, and that's so exciting to see.
It's so exciting to see that we can provide that place where their family can heal and learn the skills necessary to live a successful independent life after they move out of here. These women are resilient. They're hard working. They have so much love for their families and their children. They're so hopeful for the future that they can create, and they are creating it together here.
Every day I leave thinking, 'Gosh, I'm so lucky to have a front row seat for the the stories that these families are writing here.'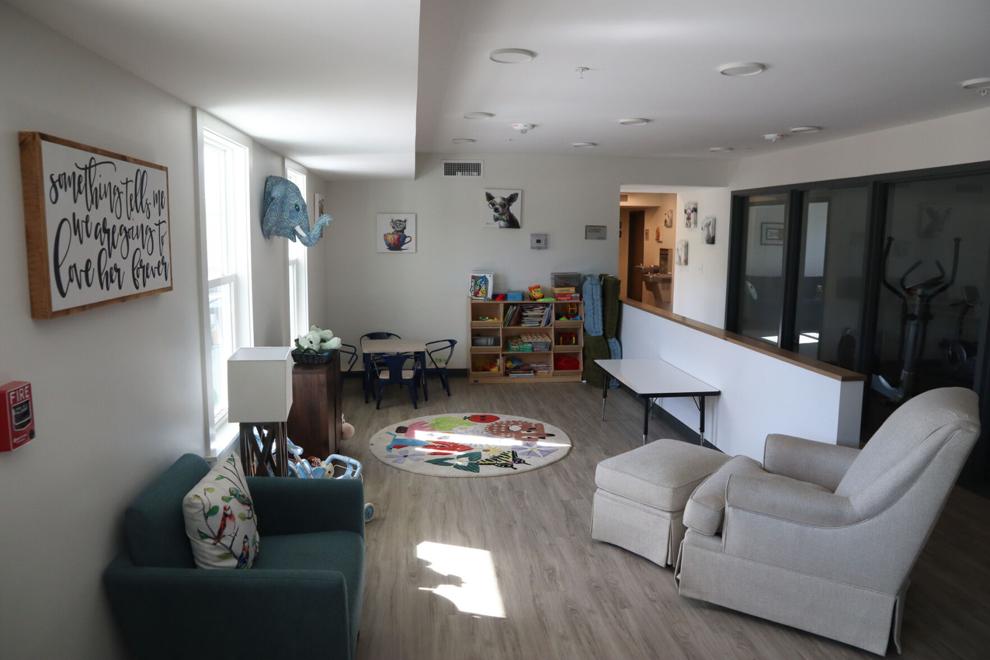 How many people live here right now?
That's 24 women and a little bit more than 40 children who call Lindsey House home right now.
That's a lot of kiddos. 
It's so many kiddos. And I think what a cool environment to grow up in even for a short period of time.
The youngest kid here is six months old. It's just a baby all the way up to 15 years old and pretty evenly split in terms of the younger kids and the elementary age kids and the older kids. So yeah, you have a built-in friend group, the playground is a popular place, the front porch, the community, the great room where they can eat meals together. Everyone has their own their own apartment and their own family unit, but everyone else is an extension of that family here.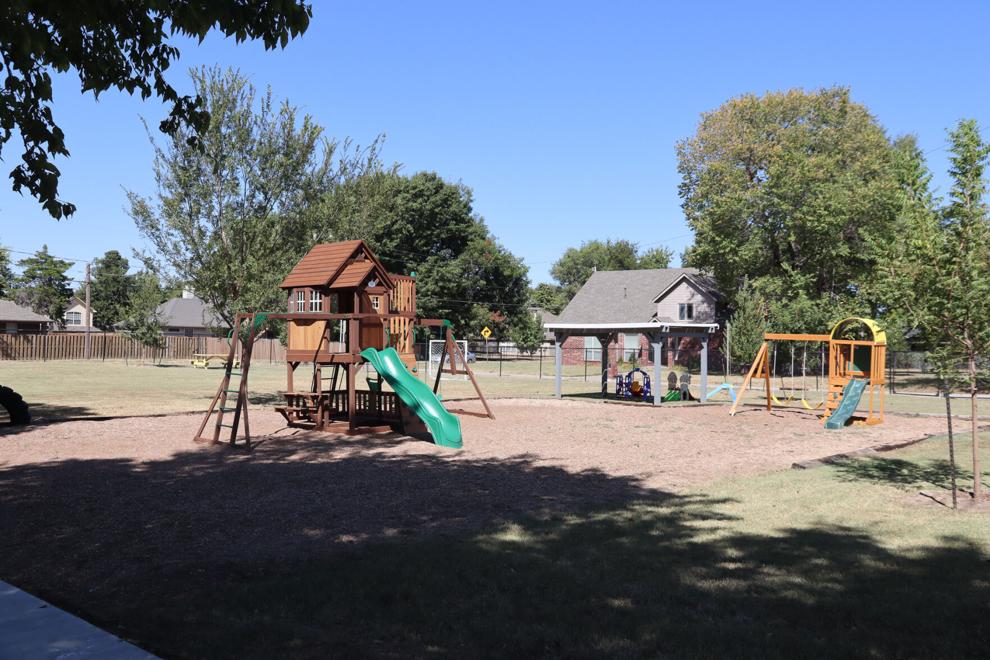 These families go from living alone with their kids out there in a dangerous environment to suddenly amongst a community of similar people working to accomplish the same goals. 
I think that's one of the most special things about Lindsey House is that community aspect, and it's hard to put numbers on that or really quantify it in any way.
These women know when they move in here they have a support system built in. It's just a default and the kids have that support system because they're going to school together. They're making friends with each other. They're doing life together, and I think that's such a special positive thing for not only the women but their children, too.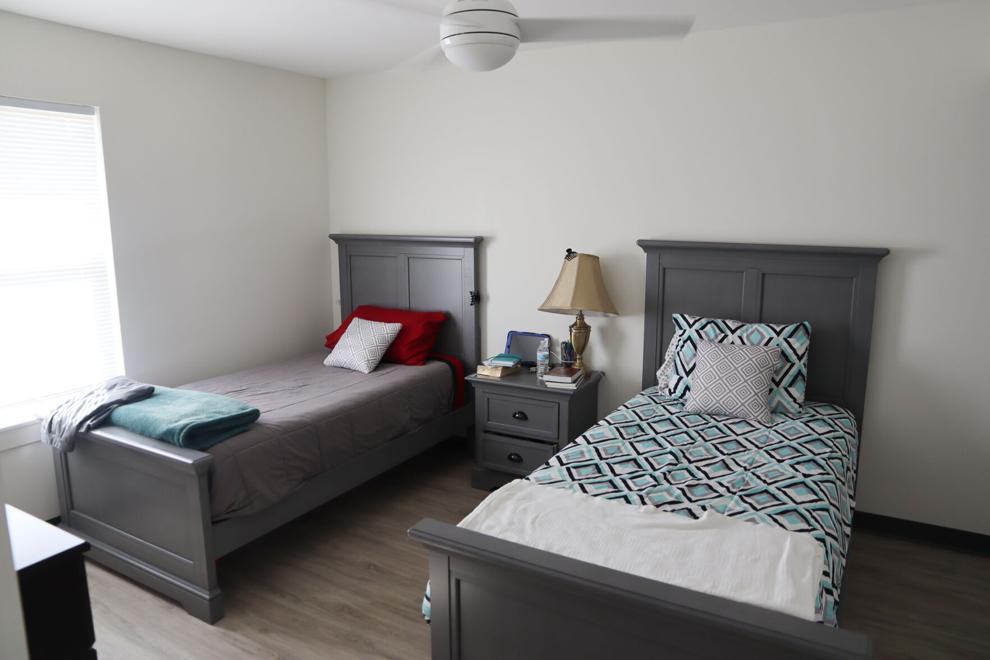 What is the process for those who move into Lindsey House, and does it end when they graduate the program? 
The women here are going through curriculum that includes financial proficiency, workplace skills and life skills.
They're meeting weekly with a case manager. They get homework, they're practicing those sort of responsible living habits. So that takes a year. After they complete that program, they can stay up to another full year, while they put all the things they learned into place, and we encourage them to continue with savings and paying into the program fees because they're gonna walk out of here with all of that money. That's going to be a down payment on a house for some or rent and deposit at an apartment complex.
Then we have something called the Ladder Program that supports them after they leave. It makes it a little bit easier to transition from somewhere like this to paying market rent somewhere else, so then we would help cover some of their rent for a period of time. It kind of stair steps down so they have an easier adjustment to make.
Once you're part of Lindsey House, you're always part of Lindsey House. Our food pantry is open to not only the current participants, but alumni of the program as well. Our clothing closet as well, and really our case managers are here to support people forever.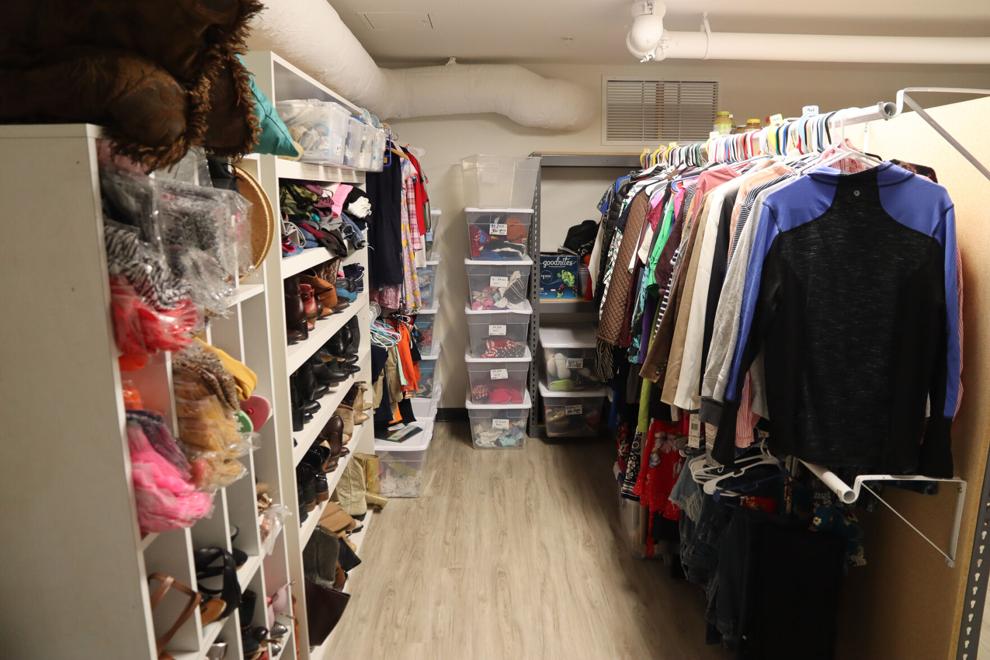 You just mentioned the food pantry and clothing closet. How can Tulsans assist you there? 
Yeah, so in moving to this facility, we have a designated food pantry for the families. People are welcome to bring shelf stable items that we can put in the food pantry, and we also have a refrigerator for fresh produce and a freezer for frozen meals or frozen meats.
Our office hours are 8 a.m. to 4 p.m. People can just drop off any of those items here between those hours, and we'll put it directly into the food pantry for the families to access.
As for clothing, we ask people if they have seasonally appropriate, gently used clothing that we could provide to the women or children here. We always love clothing donations.
We're right now working on Halloween costumes to make sure all of our kids have a Halloween costume. So there's plenty of ways to support support Lindsey house in an help meet the needs of the families here.
For more information on the open house and to learn more about Lindsey House visit www.lindseyhouse.org.
---
On Friday, Oct. 8, Lindsey House officials celebrated the opening of their new transitional living center that more than doubles program parti…