Joyce Horton makes people happy. As Cobbler Mom, she puts smiles on people's faces every day, giving them only one hard decision: choosing among apple, peach, blackberry or cherry. 
But Horton was making people happy long before she became Cobbler Mom. She's the kind of person who connects with everyone she meets. When she worked in the auto industry years ago, she brought homemade cakes and pies to her co-workers.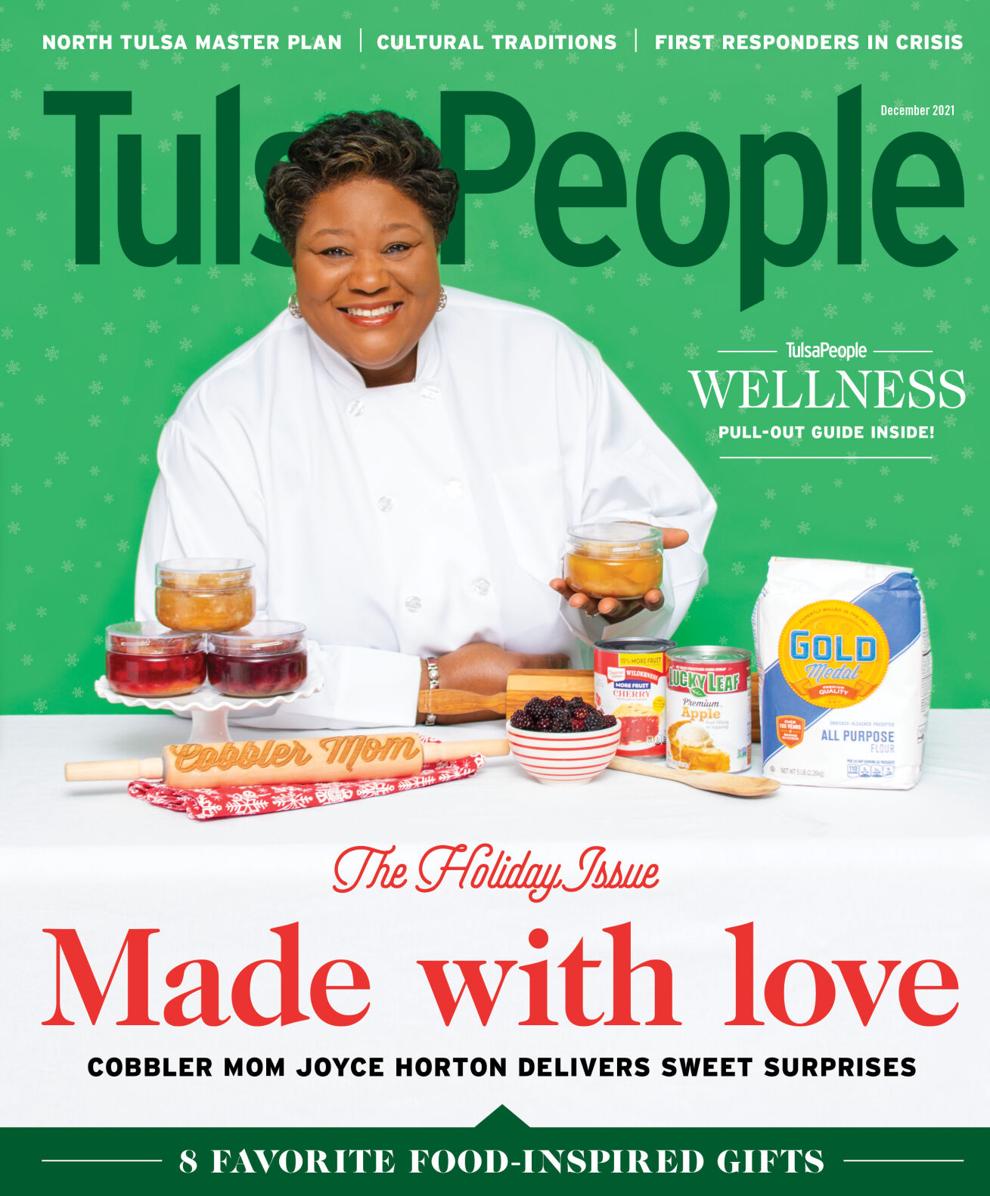 It was around that time she realized people really loved her cooking. When her son saw cakes made in little glass jars were trending, he asked his mom if she could package her pies the same way. She experimented, and Cobbler Mom was born.
These days, Horton ships her cobbler all over the world. Earlier this year she was in conversation with Facebook. In February, she'll be making her cobblers at the Super Bowl in Los Angeles for players and their families.
But her roots remain in Tulsa, where she grew up. Last year, Horton expanded her local footprint, adding a dine-in location in the Greenwood District, 10 N. Greenwood Ave., where she serves her famous cobbler along with beans and cornbread, beef tips and cabbage, turkey burgers and turkey pastrami.
"Knowing the history of the people who laid the groundwork for me to be here now is important," she says of the location.
Horton says she daily looks around to see who she can uplift. Her grandmother's saying, "It's nice to be nice," rings in her ears.
She often feeds people struggling for a meal. And it's not just the meal that matters, it's Horton's encouragement, her smile, her connection with people. She's everyone's Cobbler Mom.
---
Dine-in cobblers range from $8-$9. Online, four-packs of cobblers are $48. Pan-size options are available, too. Each cobbler is a mix of fresh fruit with a buttery golden crust. Order by calling 918-561-6599 or visit cobblermom.com.