Harness your fears with some holiday cheer and zip faster than Santa's eight reindeer at PostOak Canopy Tour's Christmas event that runs Dec. 1 – 23 and 26–28. 
A shuttle runs guests from the designated parking zone into the festive check-in area decorated with a myriad of Christmas lights, crackling fire pits, and holiday inflatables. Last year over 3,000 Tulsans came out for the zips, coco, and camaraderie and took home big smiles, fun memories, and some special holiday merch.
This year, Andrew Bogue, manager of Canopy Tour Operations, says the zip-lining team at PostOak will have even more activities to offer with the addition of their new Adventure Park, which is an obstacle course that starts off over the ground and transitions into the trees high up with elements that include a shaky bridge, zip-cord skateboards that you have to pull yourself across and topsy turvy logs. Don't worry there's a continual safety system you're locked into every step of the way.
Other additions include a food truck by BKE Concessions, a movie tent running Christmas classics every night, a hayride, and PostOak's returning free hot chocolate and craft tent sponsored by OU Health Physicians.
Also, all new hoodies, beanies, socks, and winter drink cups will be on display in the Tour shop for those who want to take a part of the adventure home with them.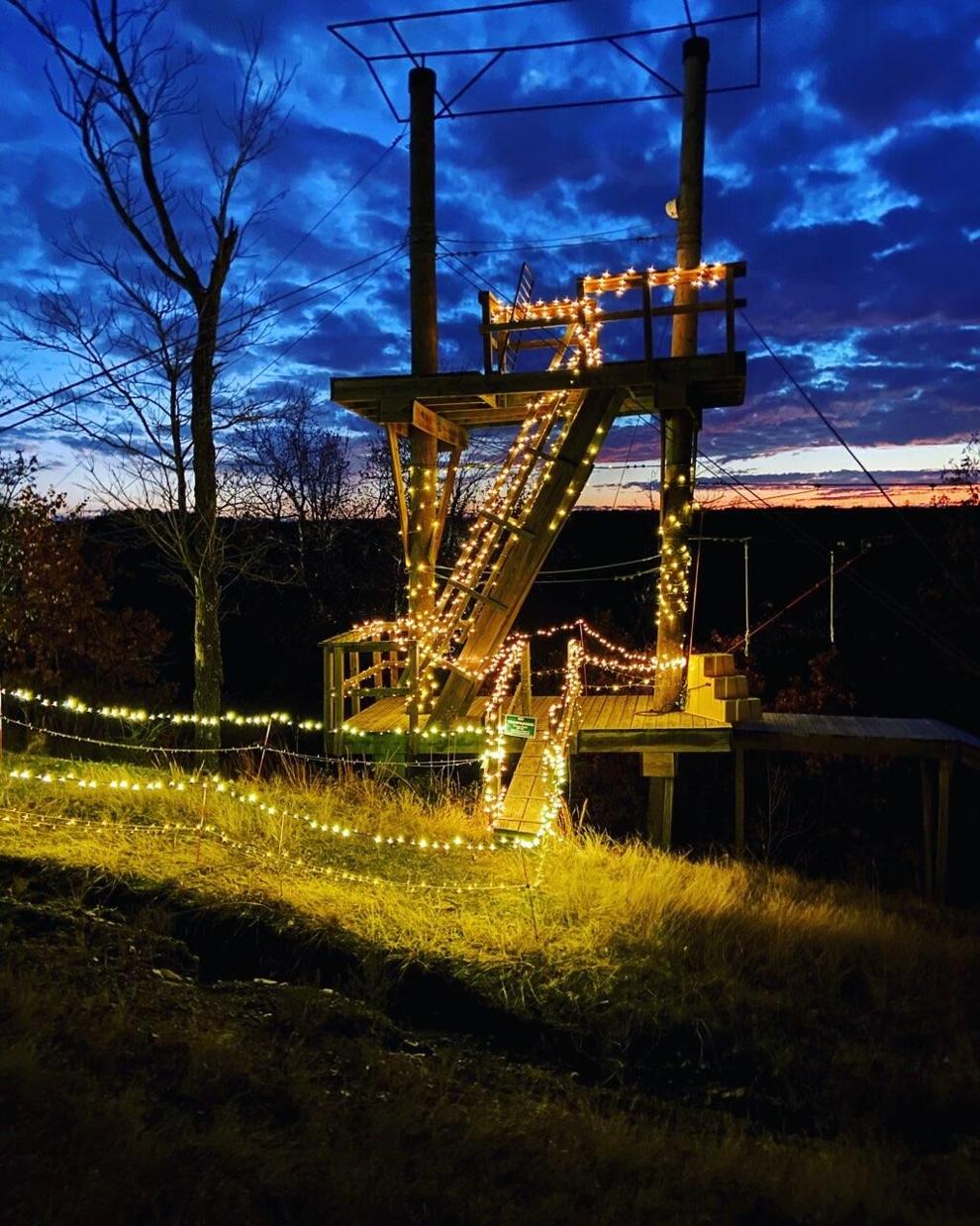 For the main attractions there will be a single zip experience for $35, and an individual 30 min trip through the Adventure Park for $25. Or there is a package deal with both one zip and the Adventure Park for a $50.
For those wanting to have an extra holly jolly Christmas, you can sign up for the Holiday Zip Plus, which is a mini tour (3 zips) for $55. These mini tours will take place only on the weekends throughout December. For the single zips, it is ages 6 and up, for the Holiday Zip plus, participants must be a minimum of 75 pounds and not exceeding a maximum of 250 pounds.
All available time slots can be viewed online for booking and additional course information.
Check out the PostOak Canopy Tour Facebook page for pictures, videos, and event updates throughout the new year.