As spring rolls into summer and COVID vaccination rates increase, a new festival season is on the horizon. 
For those who attend, as well as those who work hard behind the scenes, it's a ray of sunshine after a year of clouds. 
Mayfest - May 7-9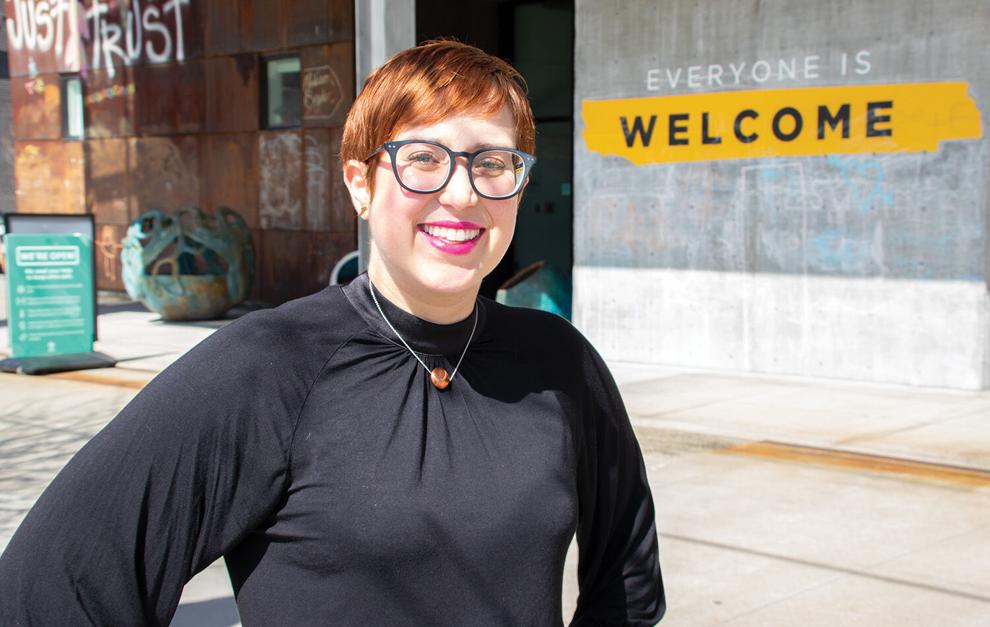 Mayfest, Tulsa's long-running celebration of art, music and food, marks its 48th anniversary this year, after a year off due to the coronavirus pandemic. "Mayfest weekend in 2020 was bittersweet," says Mayfest's Heather Pingry. "I got to spend some time with my family and some of my closest Mayfest friends, as we camped at Robbers Cave. But, at the same time, we were all sad that we weren't able to do our jobs like we normally do."
This year the festival takes place May 7-9 on the north edge of downtown, spreading through the Tulsa Arts and historic Greenwood districts. The local and national artists, musicians and plenty of food, which are the hallmarks of this annual spring event, will all return, along with COVID-19 safety measures.
"This year's festival will look different," Pingry says. "There will be more spacing between artists' tents and food vendors. We have a fully approved safety plan from the Tulsa Health Department to protect volunteers, attendees, vendors and staff."
According to Pingry, the plan includes physical barriers to allow for social distancing, touchless pay options where possible, hand-washing facilities and hand-sanitizing stations throughout the festival site, and wellness checks for staff and volunteers.
Pingry has been with the festival for 17 years, including 11 as executive director. "I got involved in event planning by a happy accident," Pingry says, who was working with Downtown Tulsa Unlimited at the time. "Our promotions manager, Linda Baldwin, took me under her wing to teach me everything about events you need to know.  After helping produce our first Christmas Parade, I was hooked."
When Mayfest merged with ahha Tulsa last year, Pingry's title became senior director of events and guest services. Pingry, who works year-round on the festival, has maintained her executive duties, but she now has a bigger team.
The job has its challenges — Oklahoma's fickle weather and pandemics top the list — but Pingry loves her work.
"My absolute favorite part of the behind-the-scenes of the festival is the people," she says. "I get to work with an incredible group of volunteers, talented staff and artists, sponsor representatives and other partners. It's an extrovert's dream come true." And, of course, Mayfest holds special memories for the Tulsan.
"One of my favorite memories is seeing my daughter, Claire, enjoy the festival the first time she was old enough to really participate," she says. "I also love the night Wayman Tisdale played and we packed the Williams Green. Everyone was so happy, and it was a performance of a lifetime." tulsamayfest.org
Saint Francis Tulsa Tough - June 11-13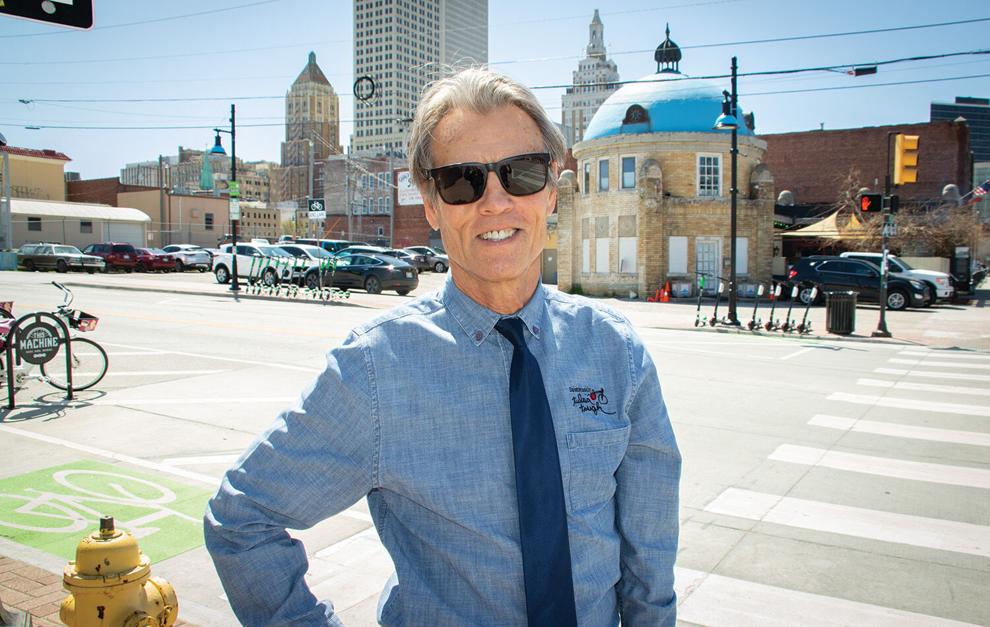 Since its creation in 2006, Saint Francis Tulsa Tough has grown exponentially to become one of the most popular cycling events in the country. (In)famous for Cry Baby Hill (a steep course climb combined with a tailgate to end all tailgates), the three-day event attracts thousands of professional, amateur and hobby riders from across the U.S. and worldwide, not to mention crowds of passionate fans. This year, Tulsa Tough is scheduled June 11-13.
Malcolm McCollam is the executive director, and organizing the weekend is a full-time job for him and Brad Spear, the production manager. Two part-time employees, Operations Director Carlos Romero and Warehouse Manager Bob Goddard, also are part of the team. More than 500 event volunteers add to the ranks of this annual summer sporting event, which pumps millions of dollars into the local economy each year. 
"Tulsa has embraced Saint Francis Tulsa Tough in ways that even took us by surprise," says McCollam, one of the festival's six founders and someone who has competitively raced since 1985. "Cyclists from around the country and the world consistently tell us how much positive energy and enthusiasm they see and feel from the community and that this sets us apart from many events they attend."
Last year, McCollam spent Tulsa Tough weekend cycling the Gran Fondo route with a small group of cyclists.
"The camaraderie was fun, but it's still odd not having the event happen." Looking to this year, he says, "Coming out of the COVID-19 pandemic, we believe this year will be an important opportunity to provide hope for the future and emphasize the benefits an active lifestyle can provide."
Participation looks to be up for 2021. McCollam reports criterium entries have already exceeded 2019 numbers with 3,144.
This is truly a festival with something for everyone, from pro racing events to supported rides of 42, 65 and 101 miles. There also are "Townie" rides that are perfect for families and those who just want to enjoy the scenery. tulsatough.com
Juneteenth - June 17-19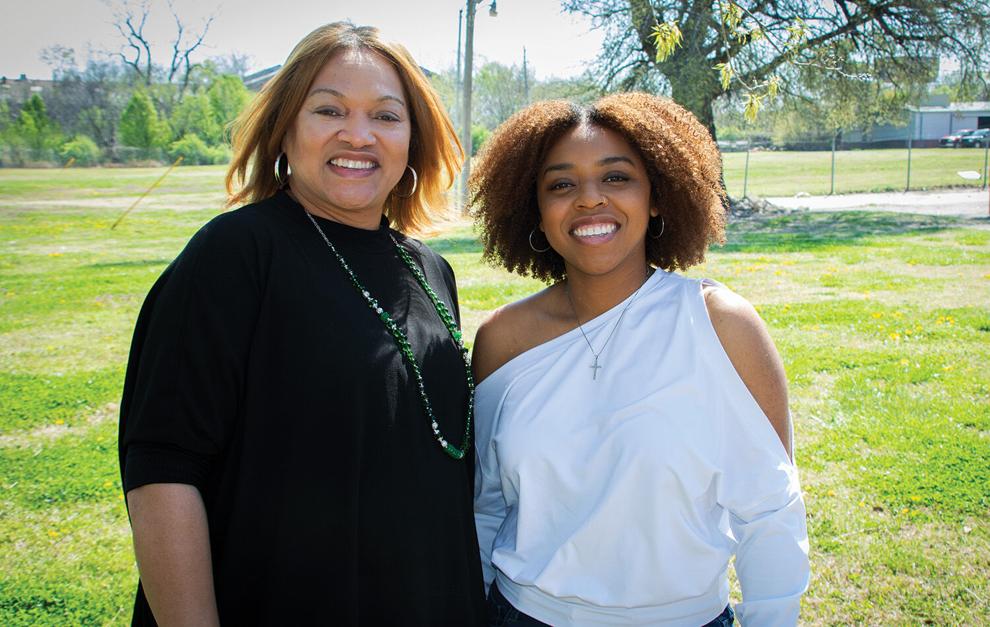 As Tulsa commemorates 100 years since the Tulsa Race Massacre, this Juneteenth celebration is particularly significant. Always a popular event, Tulsa's Juneteenth celebration is one of the largest in the U.S. 
This free, family-friendly event features music, vendors, food and more. A block party and movie night are the Friday night festivities, and this year Event Coordinator Lindsey Corbitt is excited to welcome soul-funk group Cameo to the Juneteenth stage on Saturday night, with other well-known local bands filling the bill.
It takes at least 200-250 volunteers to coordinate the annual Juneteenth festival, a community commemoration of African American freedom emphasizing education, Greenwood's rich history and encouraging healthy lifestyles. For Corbitt, the festival is a family affair. Her mom, Sherry Gamble-Smith, is the event director. Planning Juneteenth takes nearly the whole year for Corbitt, who owns her own event planning company.
The festival takes place just north of Vernon AME Church in the historic Greenwood District. juneteenth.org
Tulsa Pride Festival - June 25-29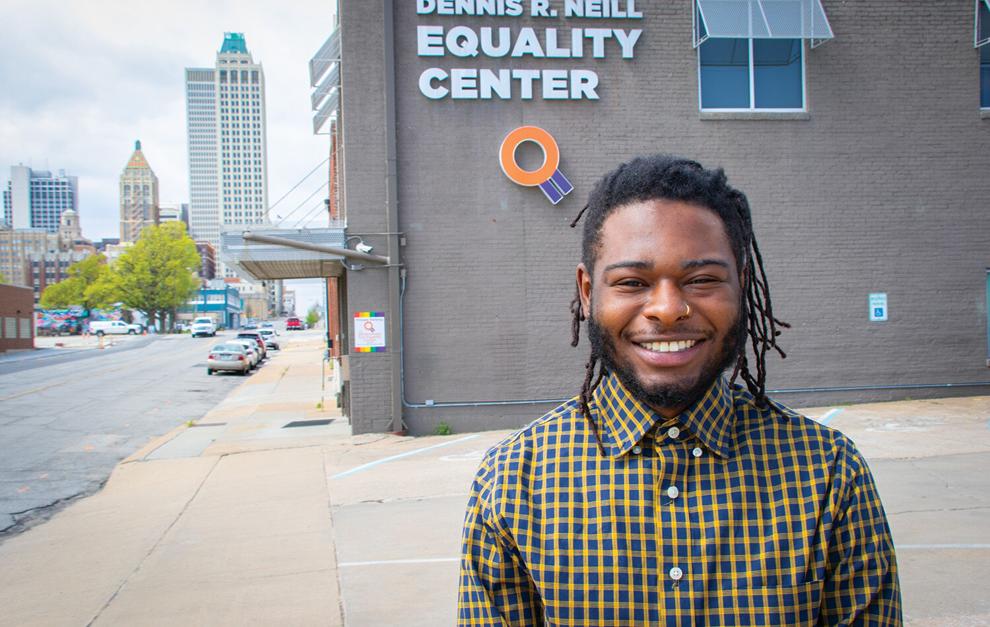 After going virtual in 2020, Tulsa Pride Festival returns to downtown Tulsa. This hugely popular annual event celebrates 39 years in 2021. It's the longest-running gay, lesbian, bisexual and transgender Pride Festival in Oklahoma. The festival features a parade, run and picnic, and is expected to draw close to 40,000 people, including visitors from surrounding states. 
Kao Morris with Oklahomans for Equality in the Dennis R. Neill Equality Center, is the Pride director and BIPOC program and digital media coordinator. 
"We're excited to have Pride back this year and to have it in person," Morris says. "We're following all of the CDC guidelines, and those of the City of Tulsa. We're also encouraging people to mask and observe social distancing." This year, Tulsa and
Oklahoma City Pride Alliance are collaborating for Pride on the Mother Road, celebrations in both cities on June 26.
Morris and five others on staff work on Pride, along with a heavy team of dedicated volunteers, have been working hard on the event and are busy recruiting people to fill the more the festival's more than 150 volunteer positions. 
"Planning this event for my community is amazing," Morris says. "I'm doing something I love doing and I'm able to do it for other people who, for a day or two, can come be themselves, be 100% comfortable and not have to worry about who is looking. The best part for me is being creative so people can have the best time of their lives. Pride is such an amazing time for people, and it's such a powerful time of the year for us. I like to do my part to ensure that people can have that same power." okeq.org
Gathering Place: Multiple events and days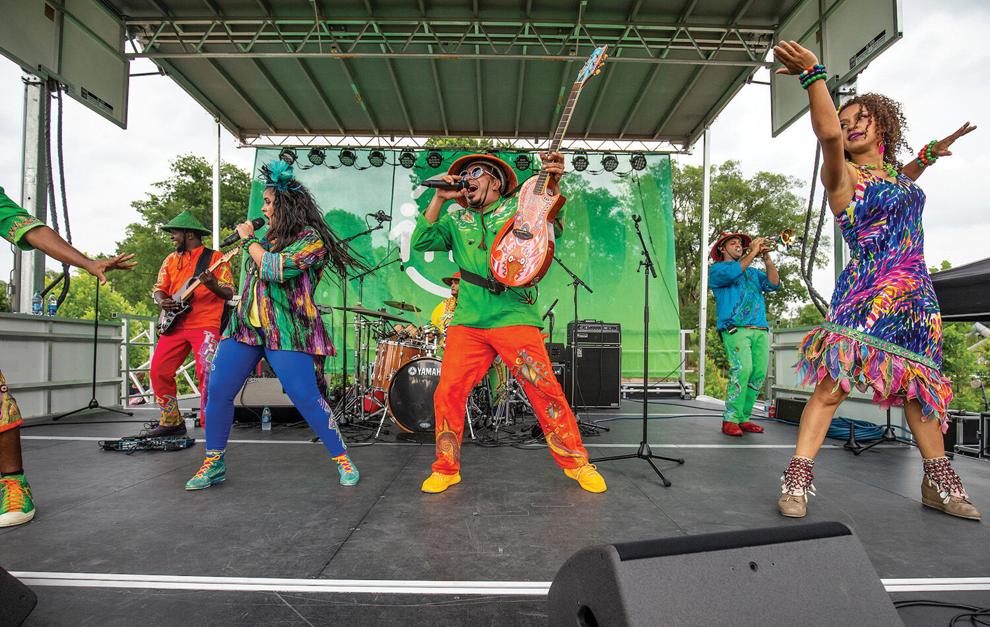 Encompassing 70 acres in the heart of Tulsa, with multiple playgrounds and miles of trails, Gathering Place is an ideal festival setting. This year, the park's signature events are returning, and park guests will have opportunities to enjoy music, dancing and food from across the world. 
Highlights include:
May 22: Tulsa in Harmony features national and local gospel artists and choirs, and of course, food vendors. 
June 26: Caribbean Vibes, a reggae carnival showcasing Caribbean culture through food, music and dance. 
July 24: La Fiesta de Tulsa, a perennial favorite, celebrates Latin cultures through live music. 
Sept. 25: The Oklahoma Tribal Celebration presents one of the region's largest Native American arts and cultures festivals.
Heather Alexander is vice president of programming for Gathering Place, Guthrie Green and Duet Jazz. The native Tulsan says she has always had a knack and passion for creating inclusive spaces for others.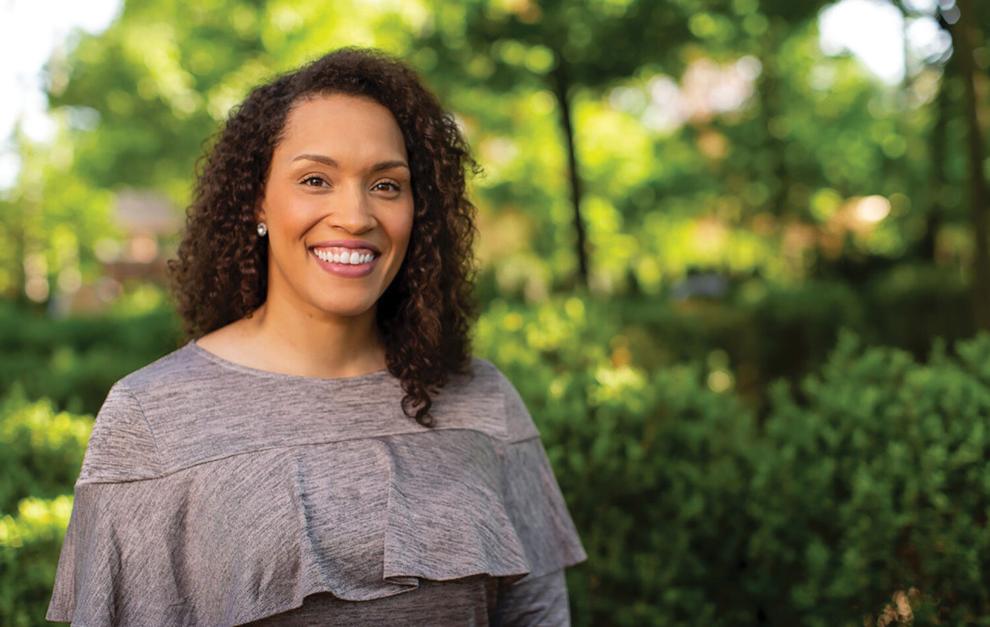 "What's most important to me is continuing to serve and empower others through event planning," Alexander says. She's been working with this park system since 2017. She and her team work on events all year long.
"Organizing and executing events at Gathering Place takes a team effort," she says. "All departments work closely together on the operations, production, marketing, safety procedures, culinary and beyond to ensure guests have an exceptional experience."
According to Alexander, the park has COVID-19 policies in place to ensure the safety of its guests.
"During 2020, our team was able to pivot programming and quickly adapt to a linear model for events, which allowed us to operate safely while following CDC and Tulsa Health Department guidelines," Alexander says. "This year will be no different, as we are confident in creating socially distant, world-class experiences for the Tulsa community."
Alexander, whose favorite summer festival outside of Gathering Place's is Tulsa's Juneteenth festival, enjoys working with her team, and having a park as her office address isn't too bad, either. She's happy to be moving forward in 2021.
"The opportunity to continue designing events that are diverse in content and appealing to all demographics is what I'm most excited about this season," she says. "I look forward to witnessing Gathering Place transform into culturally diverse realms that become traditions for families to attend year after year." 
Rocklahoma - Sept. 3-5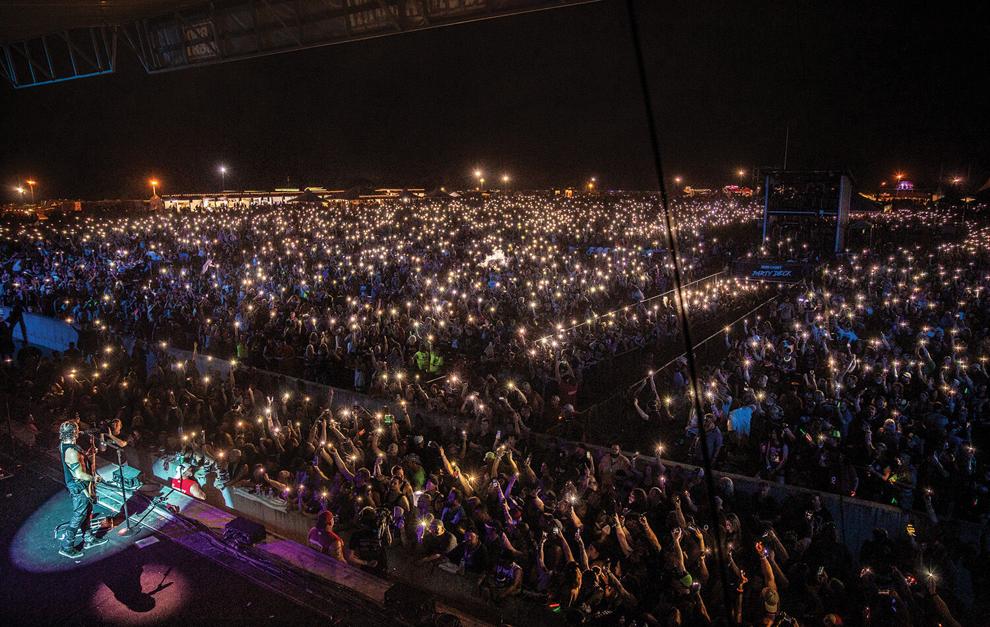 Rocklahoma is proof rock and roll will never die. In fact, it's reborn each fall about four miles north of Pryor, Oklahoma. This year, Rocklahoma, a raucous outdoor gathering of hair bands and their fandom, is scheduled Sept. 3-5. Complete with its own royalty — "Miss Rocklahoma" — the event features music, vendors and plenty of headbanging.
Steven Rohall is the director of marketing for AEG River Cities, the organization behind the festival. The festival began in 2008 with Dave and Sharon Geincke. The Oklahoma couple runs Pryor Creek Music Festival and owns the land where the festival takes place. Rohall, who is based in St. Louis, came on board in 2013. He handles marketing, hosts media, creates content and develops additional onsite es for the fans.
"I can't stress enough what incredible partners the Geinckes are," Rohall says. "Their knowledge of the community and the relationships they've built around town are second to none."
In addition to the Geinckes, Rohall and AEG, which also hosts the Born and Raised Music Festival on the grounds, work with numerous Oklahomans to build and staff the festival each year.
"Our box office is full-time local employees, then during the events, we employ over 500 locals," Rohall says. "This starts days prior to and after each festival for set up and clean up. I don't know the number of volunteers we get, but we get a good amount through the Pryor Chamber of Commerce. They are a fantastic partner."
Like most large-scale events, Rocklahoma was canceled in 2020. "Last year was tough. We put so much into building and improving on our events for our fans every year," Rohall says. "To not have it, and to not see our fans, and not have them frequenting businesses in and around Pryor was devastating for all of us. We knew we were doing the right thing for everyone's safety and well being, but it was still very difficult." To protect those in attendance this year, the staff is working on policies and procedures, which will be released when the lineup is announced later this spring.
"It's a year-round project," Rohall explains. "Booking the festival, working with sponsors, maintaining the land, improving infrastructure, answering customer service calls and questions that get emailed or messaged on social media are all things we do year-round."
A music fan himself, Rohall travels to attend the event every year.
"My favorite part of the show is interacting with fans and hearing their stories," he says. "Every year we get out and visit campsites. Some folks we have gotten to know over the years and get welcomed back with open arms. It's great to reminisce and hear their feedback on improvements we've made or what they think of the lineup. 
"This year, I'm just excited to get back and open our doors. It's been such a long time since our last Rocklahoma. I can't wait to announce our lineup, get passes on sale, and get to Labor Day weekend and see folks run to their favorite spot once the doors open up."
---
Oklahoma Renaissance Festival returns for 25th year
For six weekends the Castle of Muskogee will host the Oklahoma Renaissance Festival, a medieval experience featuring full-contact jousting, birds of prey exhibits, acrobats, live music, feasts and more.
To ensure guests and performer safety, the Castle of Muskogee has implemented safety protocols including a mask mandate that requires those in attendance to correctly wear a mask when not actively eating or drinking.
Each festival weekend will boast a different theme, so visit okcastle.com for a complete schedule. Special events are planned throughout.
Oklahoma Renaissance Festival is Saturdays and Sundays, May 1-June 6, plus May 31, from 10:30 a.m.-6 p.m., at the Castle of Muskogee, 3400 W. Fern Mountain Road, Muskogee. Visit okcastle.com for information on advance tickets and discounts.