Ah, February. We are part way through the month of love. Regardless of how you are celebrating this month, I hope you take the time for self-love. While we are all tired of winter, there are plenty of ways to spice up the month without leaving your home- or leaving to go somewhere warm like a local spa!
Regardless of how you view the month of love, here are my Fab 5 Finds sure to help you have a fabulous February!
3 February outfits
Many tend to look at their closet this time of year and feel uninspired. It's still cold, and we are over bundling up for the season. Plus- February often means it's time for a Valentine date or a girls' night out, making it even more difficult to decide what to wear.
Local blogger Lindsey Meek has a few looks to help us create the perfect look for any safe outing or gathering this month! She started her first style blog in 2011, in 2016 she moved to Tulsa and officially launched lindseymeek.com. While she has always had an eye for fashion, her blog covers other topics such as home organization, décor, and even more.
"One thing I always hope that my readers see is that I have a true love for fashion," says Meeks. "Styling is my heart and I am so thankful that I have been able to create a business around my passion."
For more, follow her on Instagram @shoplindsey.
Did your Valentine's Day date get snowed out, and you plan on doing your special event soon? Here are three styles by Meeks that are perfect for that delayed Valentine's Day, whether it's a Galentine's celebration, night out, or date night in.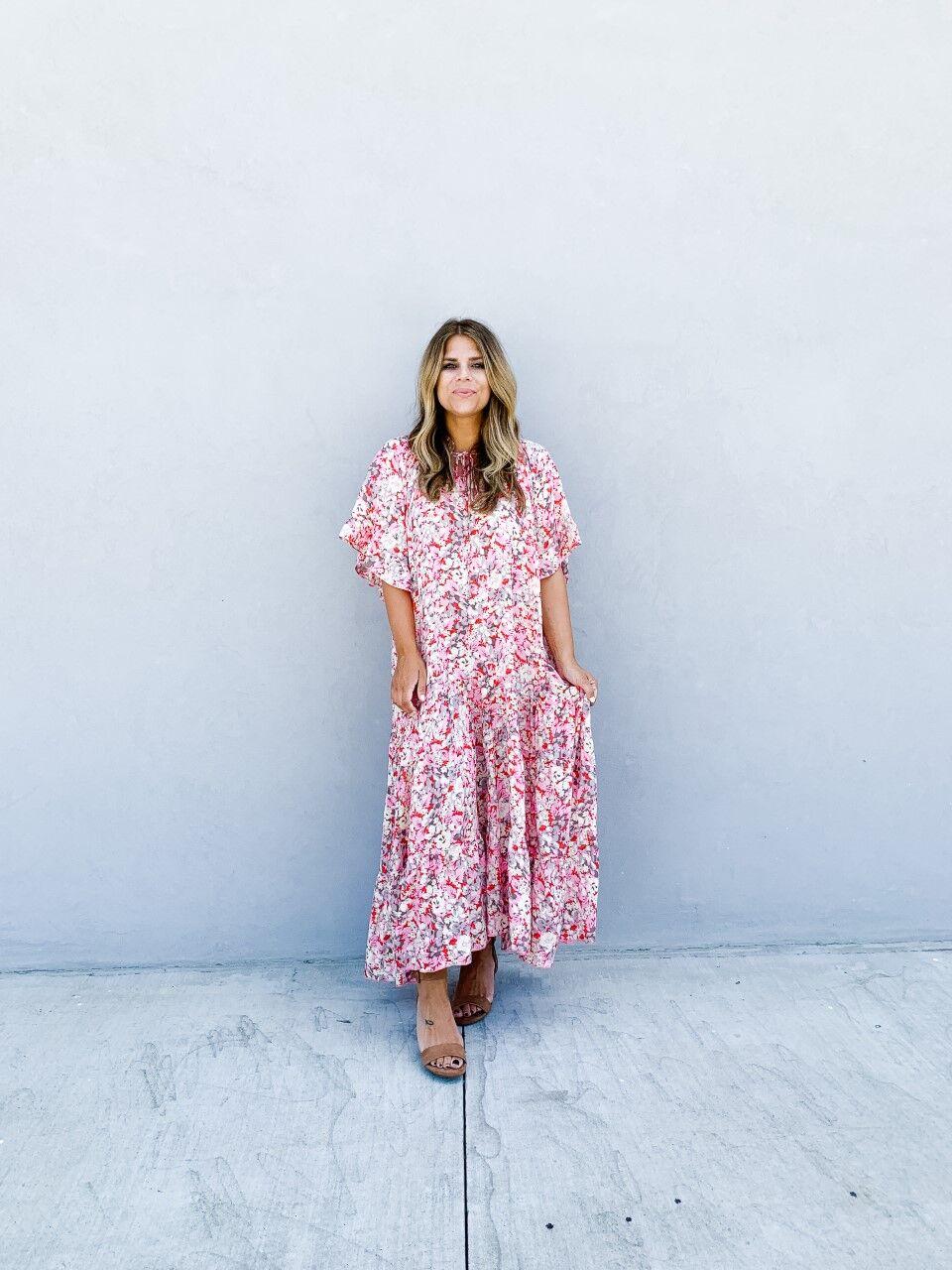 Galentine's Brunch: I love this sweet boho dress for a morning out with the girlfriends! Toss denim jacket over your shoulders and a great bootie for the perfect bunch look! Dress is @shopemersoncharles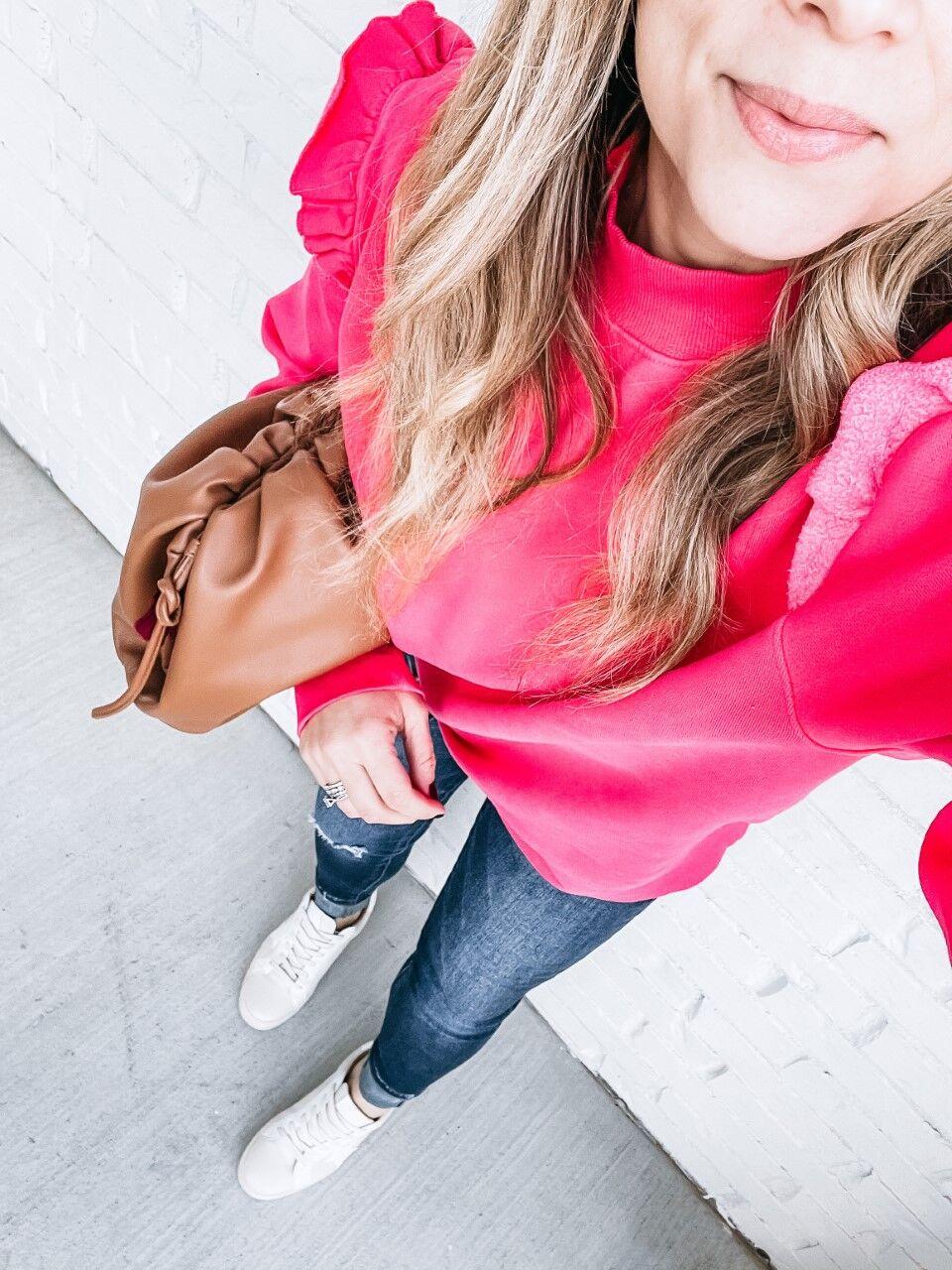 Valentine's Family Date: We love spending time with our kids and including them in date nights! This year, I see Valentine's Family Date Night on a patio somewhere, so this fun pink ruffle sleeve sweatshirt and sneakers are the perfect look!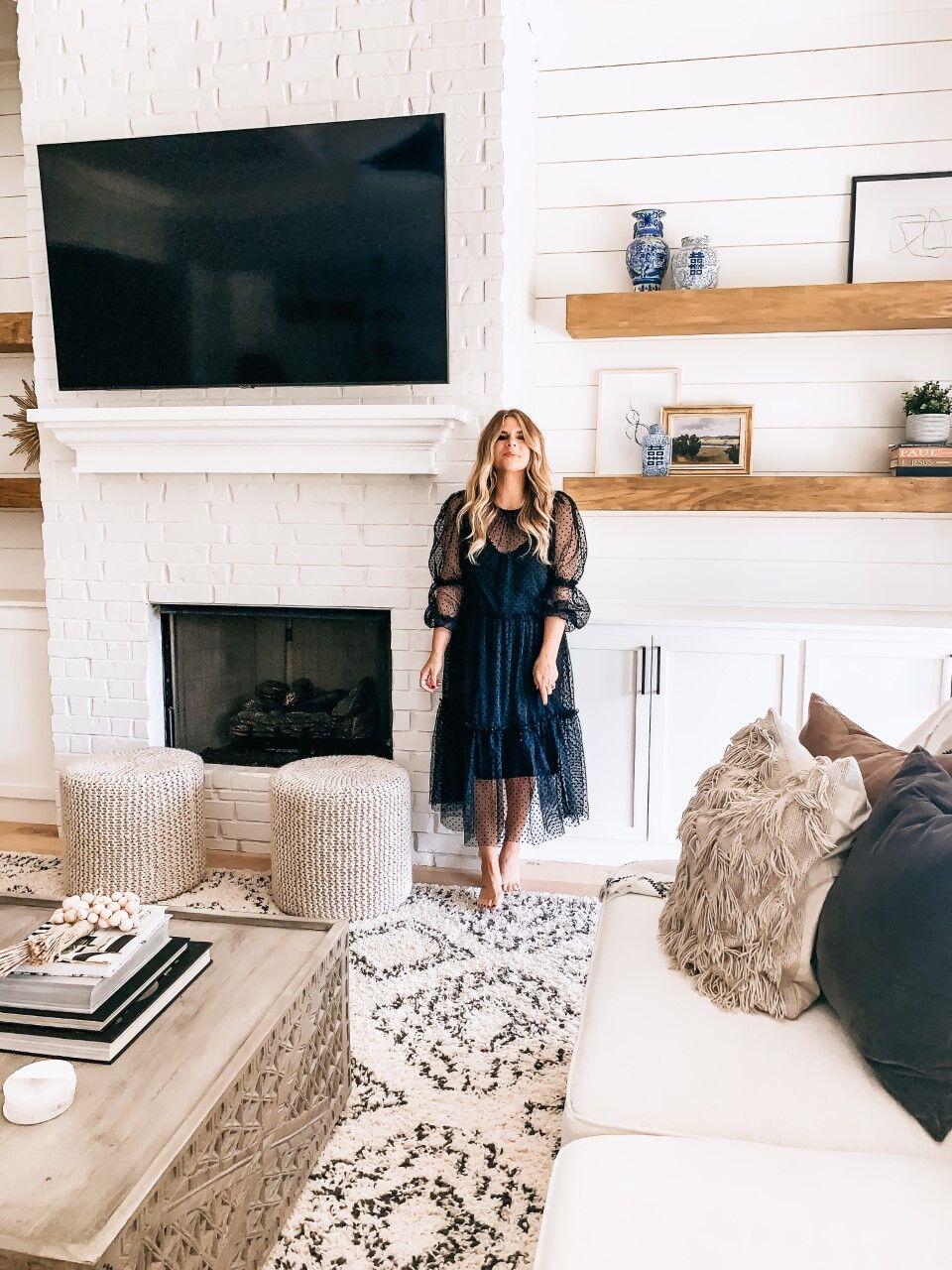 Valentine's Date Night: Whether staying in or going out, I'm always dressing up for Date Night! My plans this year including tossing on a pretty dress, ordering in from one of our favorite local restaurants like Mondo's or Yokozuna, and a good bottle of wine!
---
Sparkle on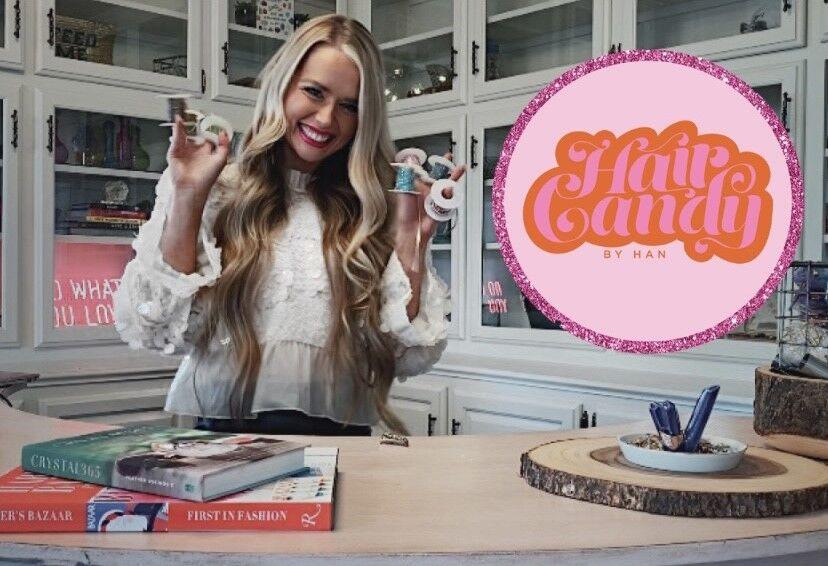 What started as a hobby of looking for vintage jewelry turned into a business for Hannah Barnthouse, owner of Hair Candy By Han (HCBH). Now, her business has grown and is even turning the heads of celebrities such as lifestyle blogger and podcaster Lauryn Evarts Bosstick.
"I have always been drawn to vintage jewelry because of how detailed it is," says Barnthouse. "In a world where we are fast paced and interested in speed and efficiency, I think we've lost sight of the beauty that lies in the details."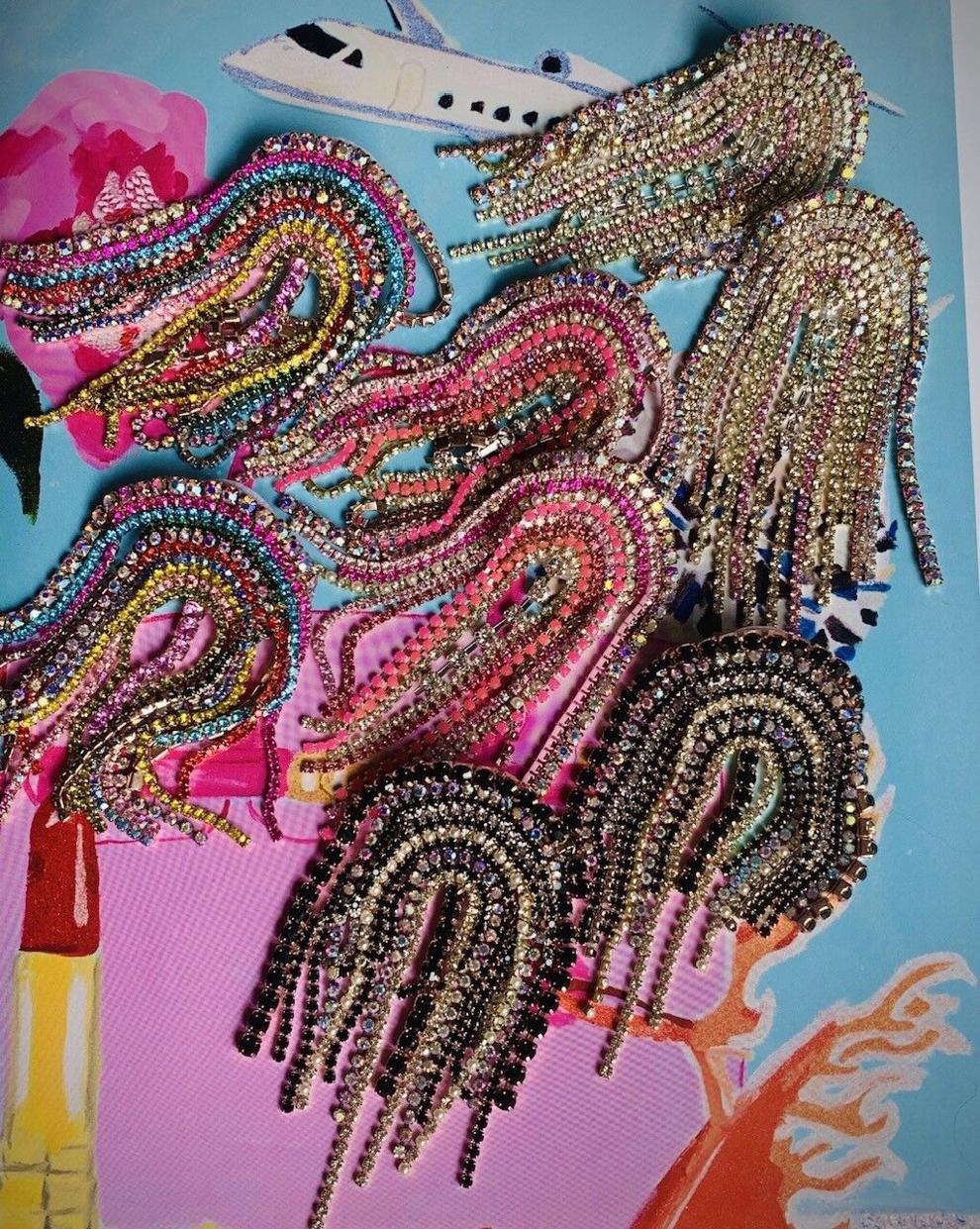 That's when she first fell in love with jewelry, but about a year ago she took a risk by breaking her broken vintage pieces and making it into hair clips.
"I fell in love with the process," says Barnthouse. "It didn't take long before friends and even strangers started to ask where they could find the hair clips. My wheels started spinning and I started selling my creations."
Shortly after, Barnthouse started expanding outside of hair clips-- or hair candy as she lovingly calls her creations. She created rainbow earrings, which are rhinestone earrings that are in the shape of a rainbow. These earrings are made with all different colors, and different lengths. And the sparkle from these pieces have caught the eye of women across the globe.
"I started HCBH because I wanted to wear rare and beautiful gems at an affordable cost and I couldn't find them," says Barnthouse. "I invented hair candy clips and ear candy rainbow earrings so women could feel their best, their most confident and beautiful without breaking the bank. I have customers who collect my pieces solely because of the way they make them feel!"
All earrings are stainless steel for people with sensitive ears and are lightweight so each piece can be worn all day without discomfort. While Barnthouse has several products and styles to choose from, she also welcomes custom orders which are perfect for weddings and special occasions.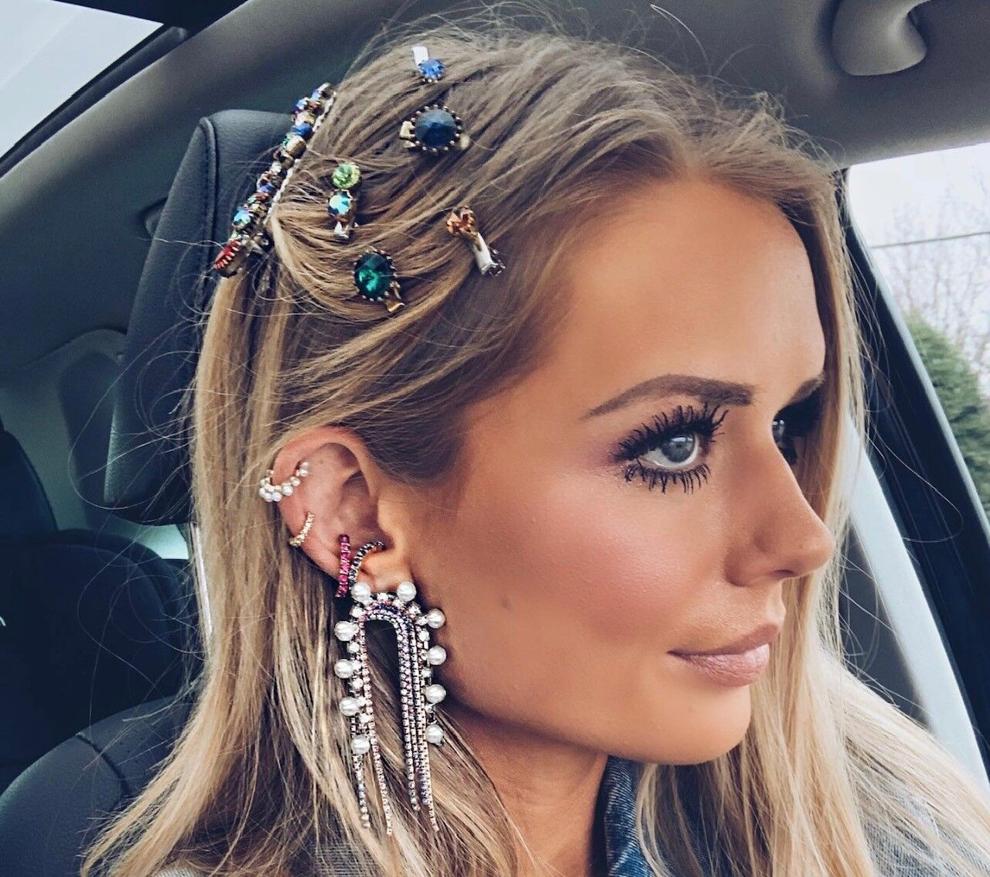 "I think accessories say a lot about a person and that the best pieces are the ones that were inherited or are collecting dust at the bottom of your jewelry box," says Barnthouse. "I LOVE to breathe new life into broken things and have found that there is hope and beauty in all things; even things that appear to be broken."
Barnthouse says this message isn't just about jewelry but is a great way to perceive life.
"There is beauty in all things, and nothing is beyond repair," says Barnthouse. "Once given a second chance and a little love, my once "broken" jewelry has quickly become something that brings me and my customers immense joy."
For more, visit haircandybyhan.com or follow her on Instagram @haircandybyhan.
---
Charcuterie made easy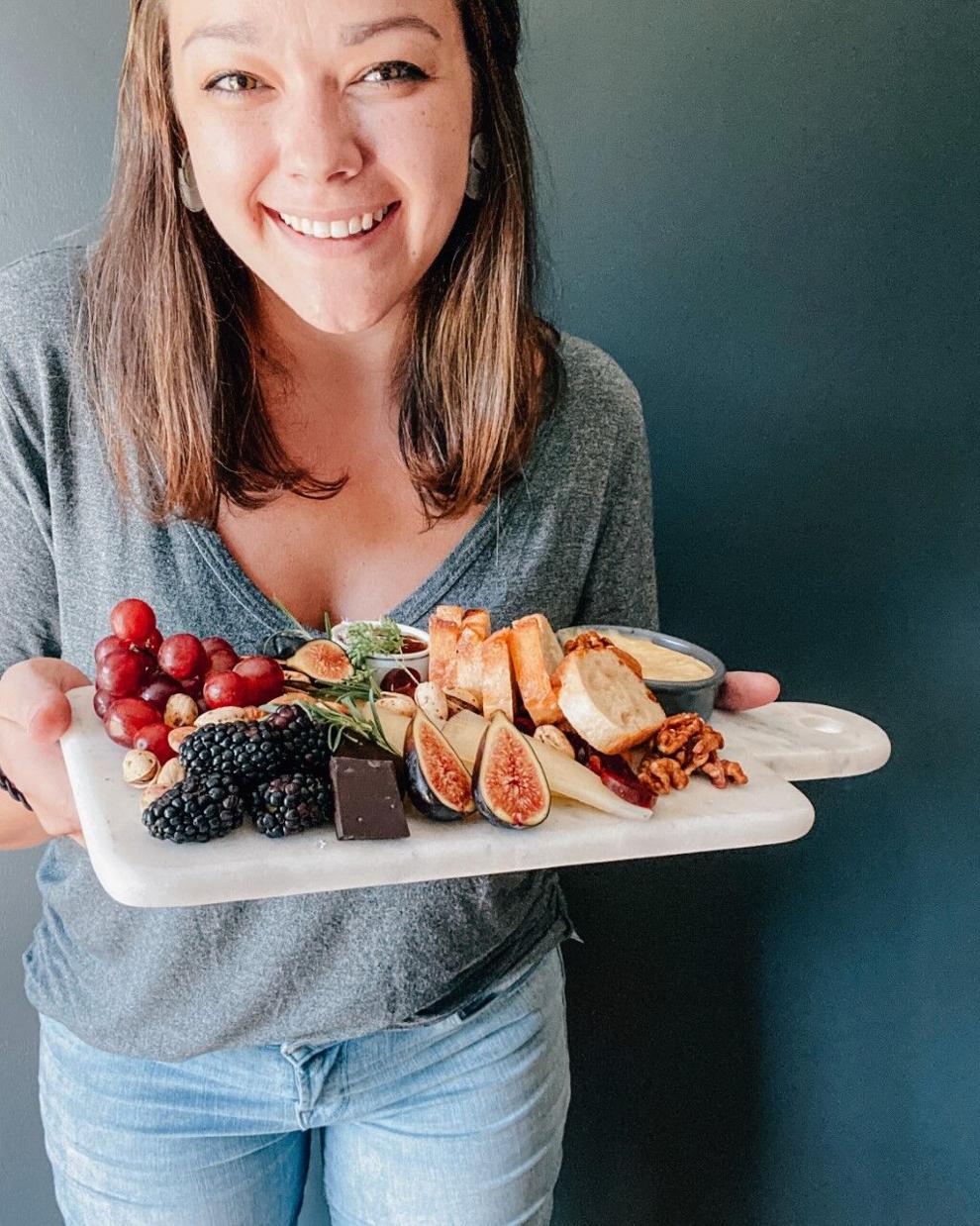 Date night is tricky to plan. Now, throw in a pandemic and bad weather and it may seem that your annual February date should just be canceled. Well, one local business is making it easier to create a special date night at home.
Meet Charcuteray, a boxed charcuterie board company created by Shiraya Proffitt in 2019. This is the perfect way to make date night at home something special.
"If you can't go out for Valentine's Day, then you should go all out at home!" says Proffitt. "We help create a special environment by crafting beautiful and perfectly paired spreads."
To make this even more special for the month of love, Proffitt has teamed up with other local businesses to make her service extra special. Florist Anthousai is crafting bouquets that can be added onto your charcuterie order. Also, Main Street Made is creating beautiful platters that can also be added onto an order.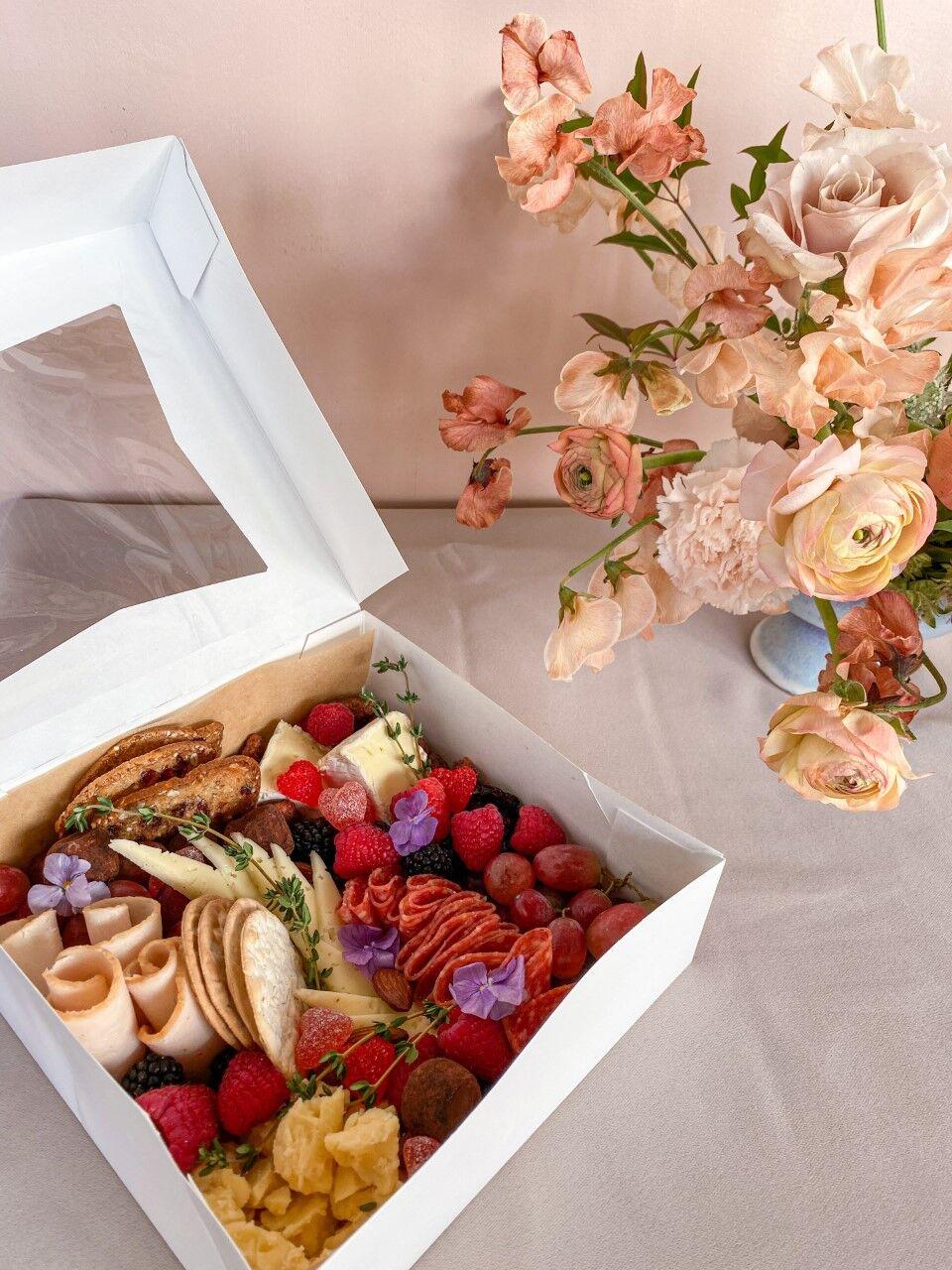 Charcuteray is also a diet-inclusive company and can customize your order to match your needs.
"We pride ourselves in working to accommodate any and all dietary needs and have found incredible support and excitement in the Tulsa Vegan & Plant-Based community," says Proffitt. "I love the challenge of crafting cheeseboards for everyone."
You can also scale orders to accommodate date night, at home happy hour, or a larger event up to 100 people.
Ready for more? Order your box from Charcuteray by visiting charcuteray.square.site or follow them on Instagram @charcuteray.
---
Treat yourself to self-love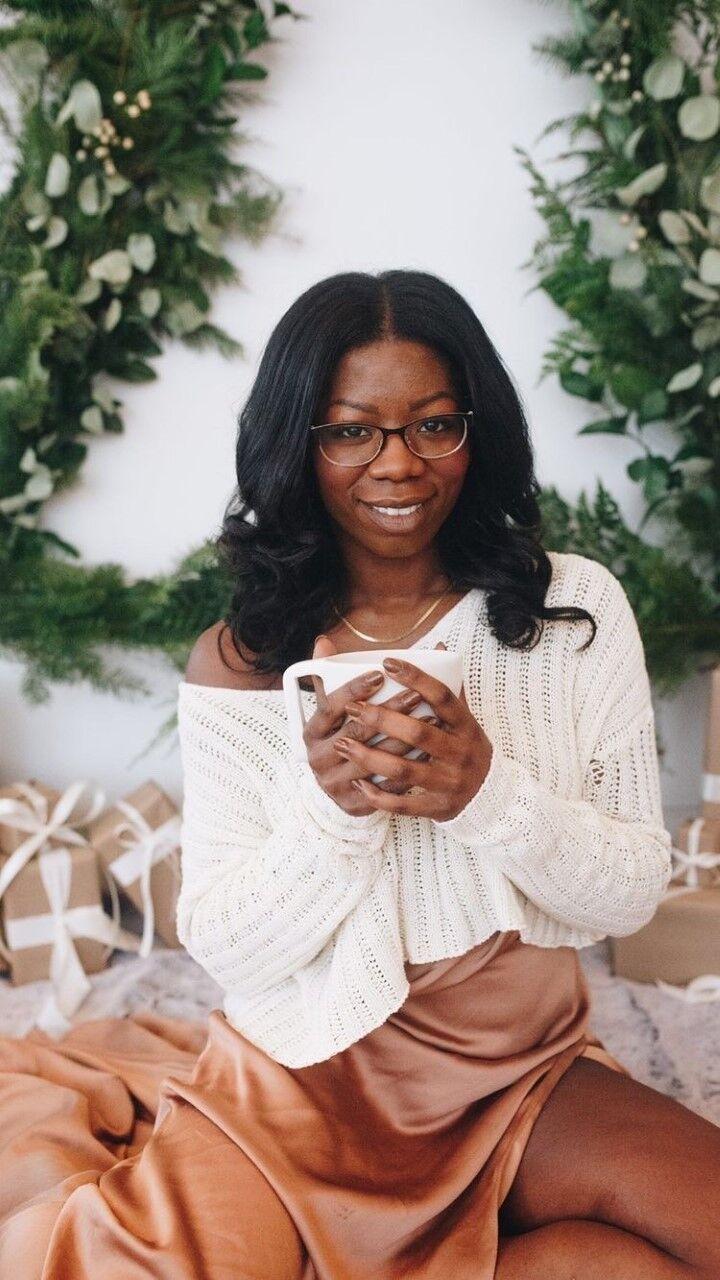 Shouldn't the month of love also be filled with self-love? If you are on the hunt for a great way to treat yourself, look no further than Poppi's Spa and Lounge located in Downtown Tulsa. This urban oasis is a spa, with a few other tricks up its sleeve.
"We do everything from skin and body treatments," says TJ Woodberry, owner of Poppi's Spa and Lounge. "Facials, body treatments, scrubs, massages, waxing, brows, we've got you covered."
When booking a service plan on taking a few additional hours, or even an entire day to stay and relax. Woodberry curated a lounge inside this spa complete with a salt therapy room, color therapy pod, and an infrared sauna.
"I've used these tools for my self-care journey," says Woodberry. "Our infrared sauna is nice! It mimics rays from the sun, not only do you get that detoxification and muscle tension relief aspect, but it helps us release endorphins."
Salt also has several benefits, which really aid with mental health. The salt room provides a calming atmosphere for anyone spending time in the lounge.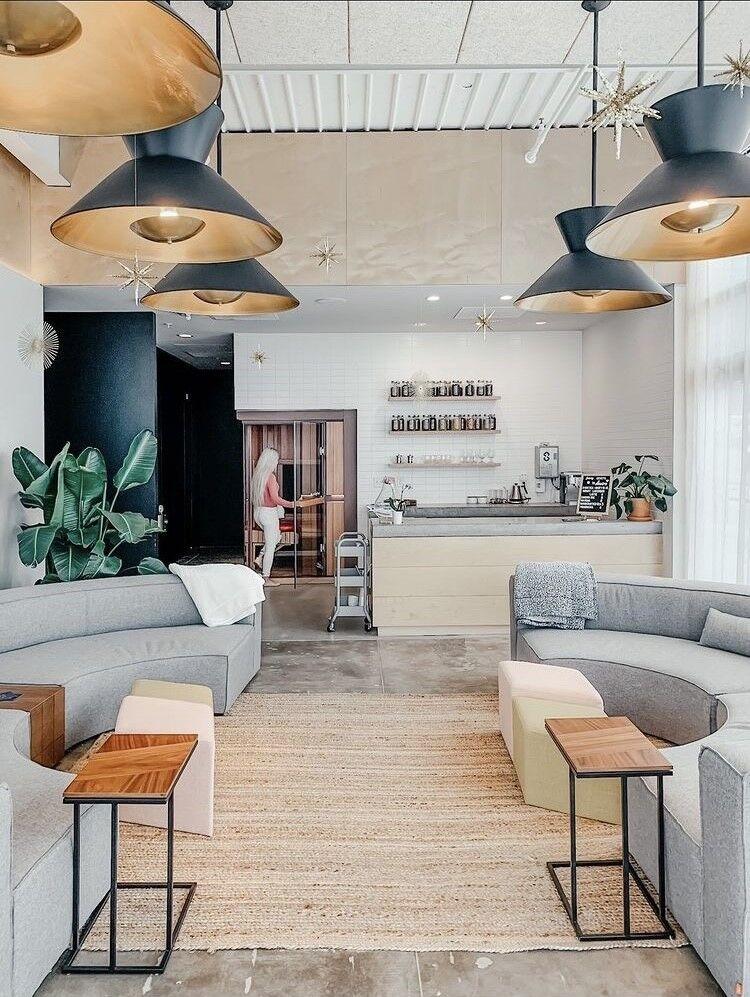 "Our color therapy pod is amazing," says Woodberry. "I designed with a friend from the UK. Color is scientifically proven to help enhance or effect your mood."
Color therapy can help alleviate subtle mood disorders, especially for those feeling anxious.
"Different colors align with different moods or energy," says Woodberry. "Yellow, oranges, reds colors of the sun are great for encouraging creativity, vitality, and then blue colors are calming."
Woodberry says that clients use the lounge spaces to nap, meditate, or read.
If you plan to book a service at Poppi's, plan for just under three hours. Then, the lounge is up to each guest and how long they want to stay. However, Woodberry suggests plan to stay for a leisurely four-hour experience.
Ready to book your self-care day? Visit tulsapoppi.com for all services and booking information. Also, don't forget Poppi's hosts private events for baby showers, birthday parties, and other gatherings. Follow @TulsaPoppi on Instgram for more, and be on the lookout for more about Poppi's in our March issue.
---
Spring hair trends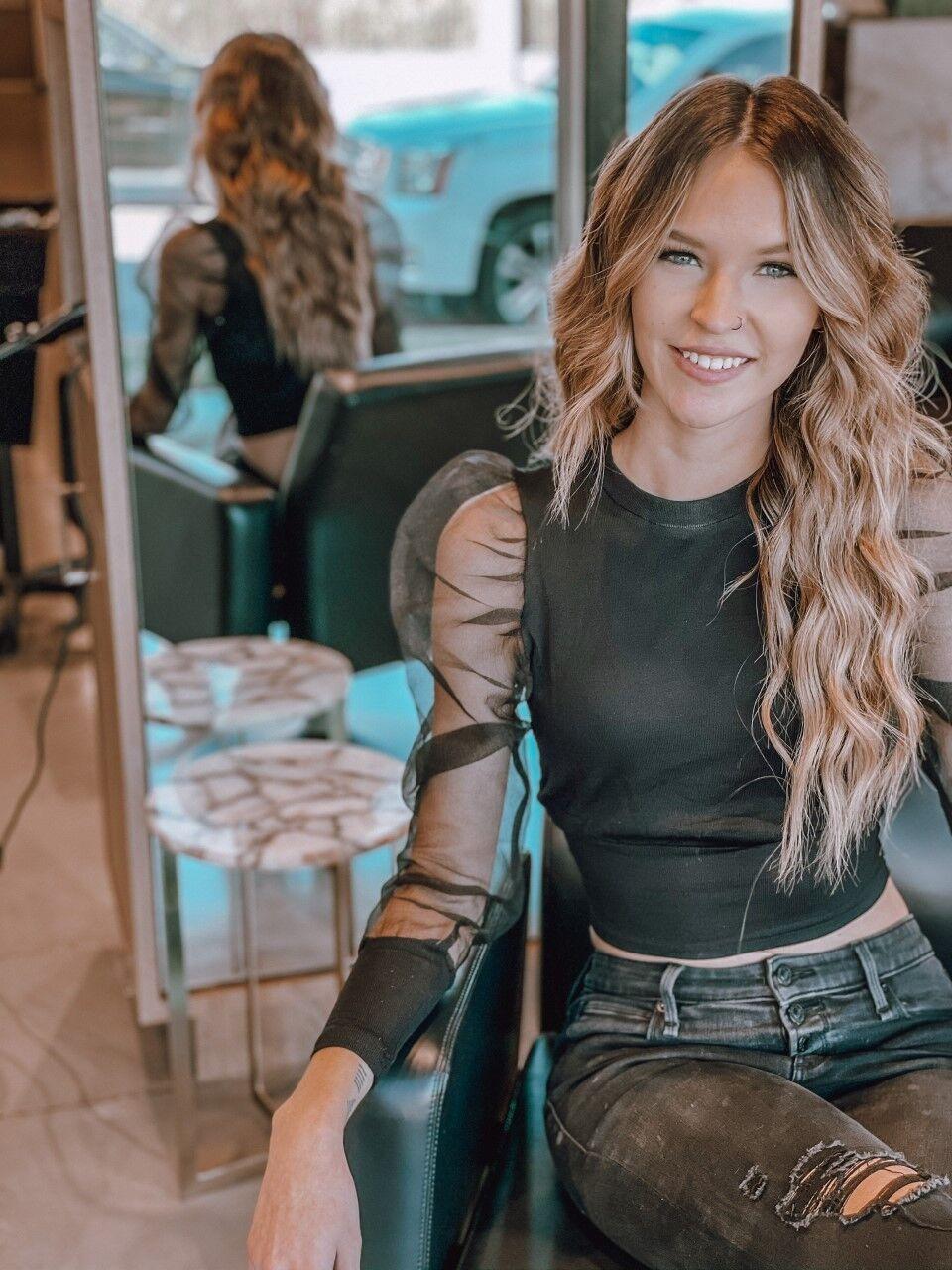 Let's face it, most of us are tired of winter and are ready for warm weather and changeups for spring. Local hairstylist Kenlee Cooper has a few styles that she predicts will be very trendy for the net season.
"The beauty industry has always been a passion of mine," says Cooper. "I would have to say, my favorite part about this industry is just the wide range of diverse challenges I face on a regular basis. Every client is looking to achieve a different goal."
With hair trends consistently coming and going, Cooper is always on her toes, learning and growing to keep up with ever changing styles.
To see Cooper's work, visit her on Instagram @braidhaute. Here are trends that Cooper says will be big for hair this spring: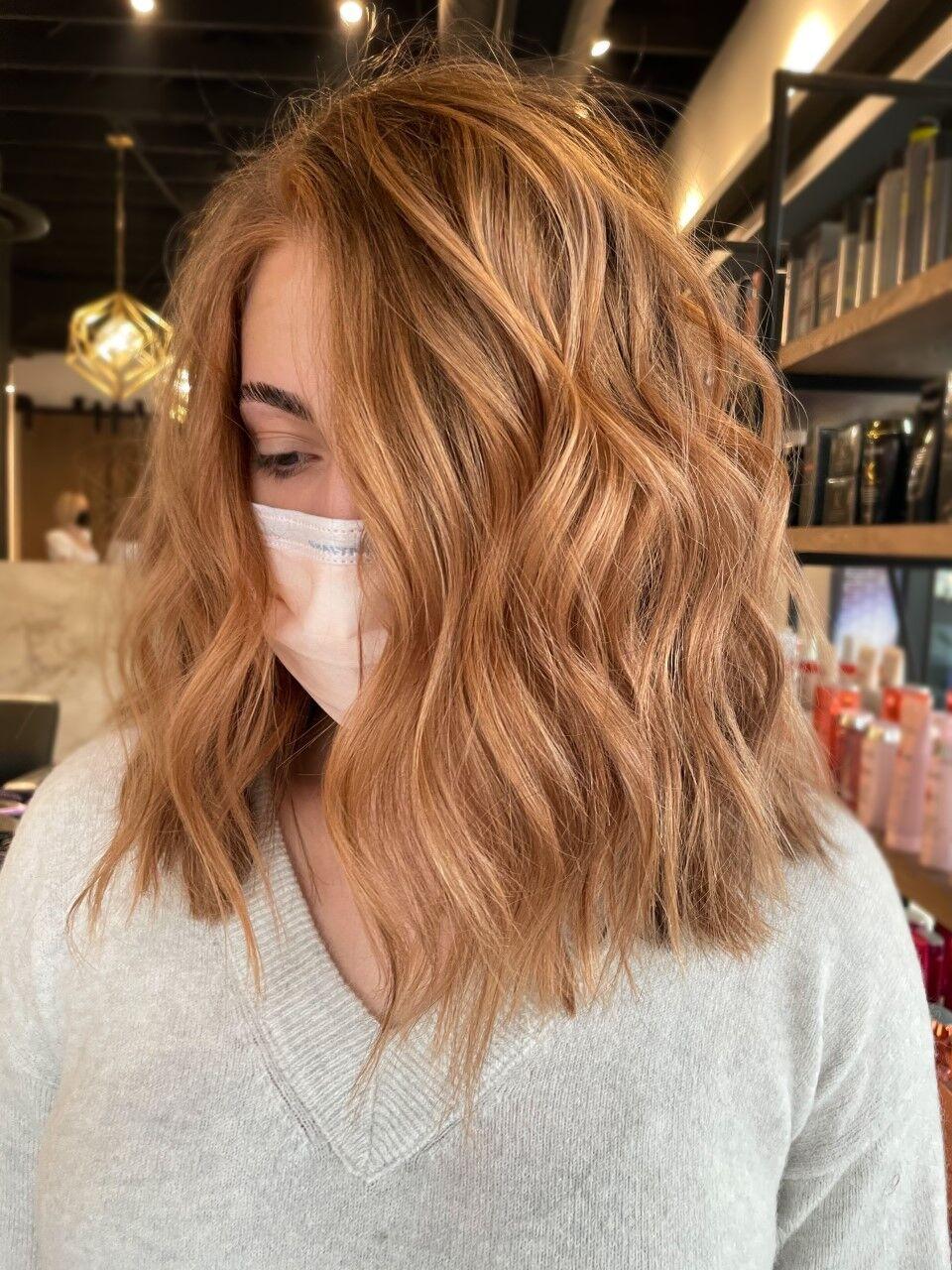 The days of ashy tones are out, and warmth is coming back! The spring is bringing warmth back into your hair whether that be a buttery blonde, rich brunette, or coppery red!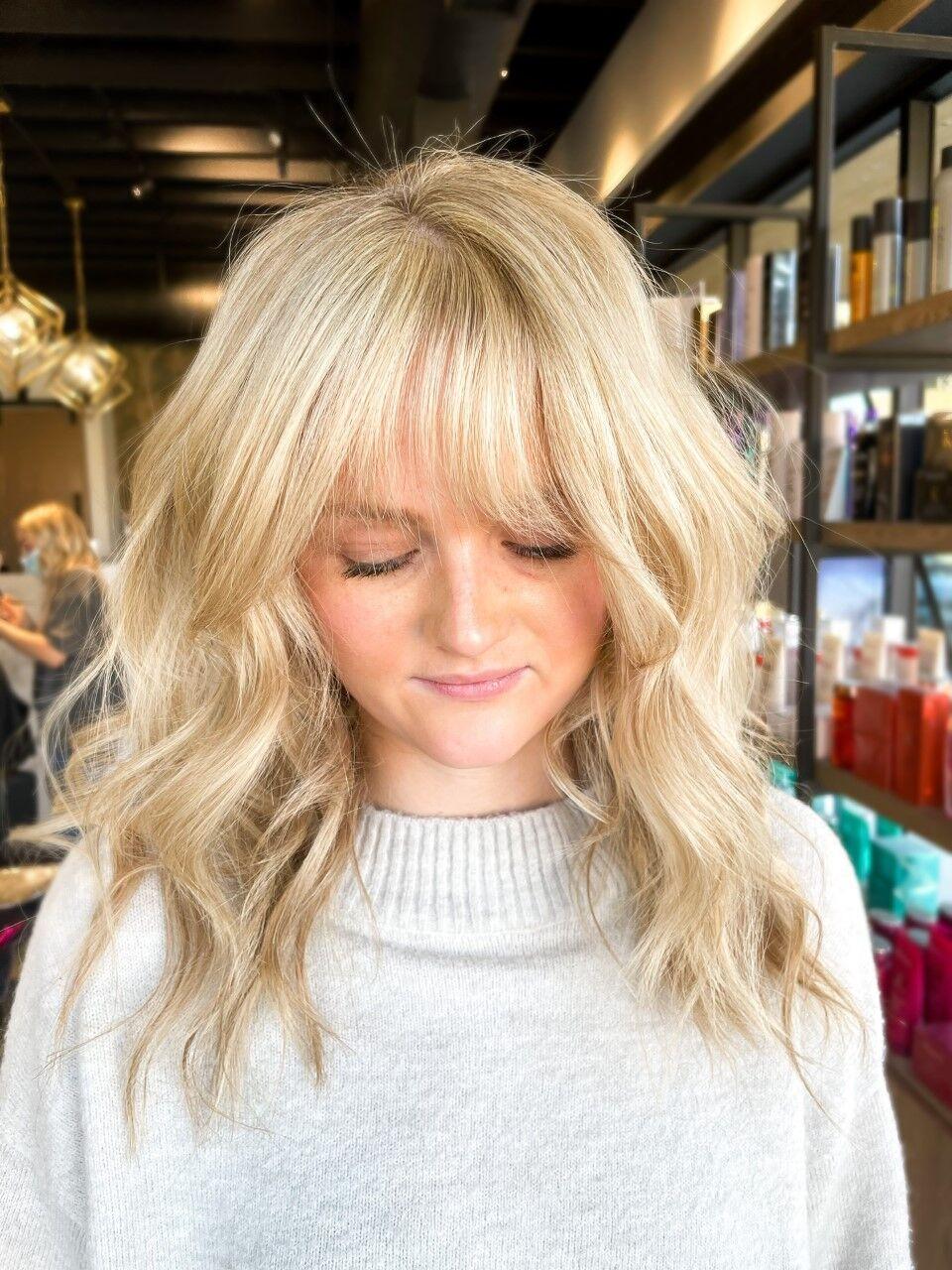 Curtain bangs and face framing styles are back and making a statement. From full bangs or slight layering around the face to leave out with a ponytail or elevating a messy bun, this spring expect to see bold bangs.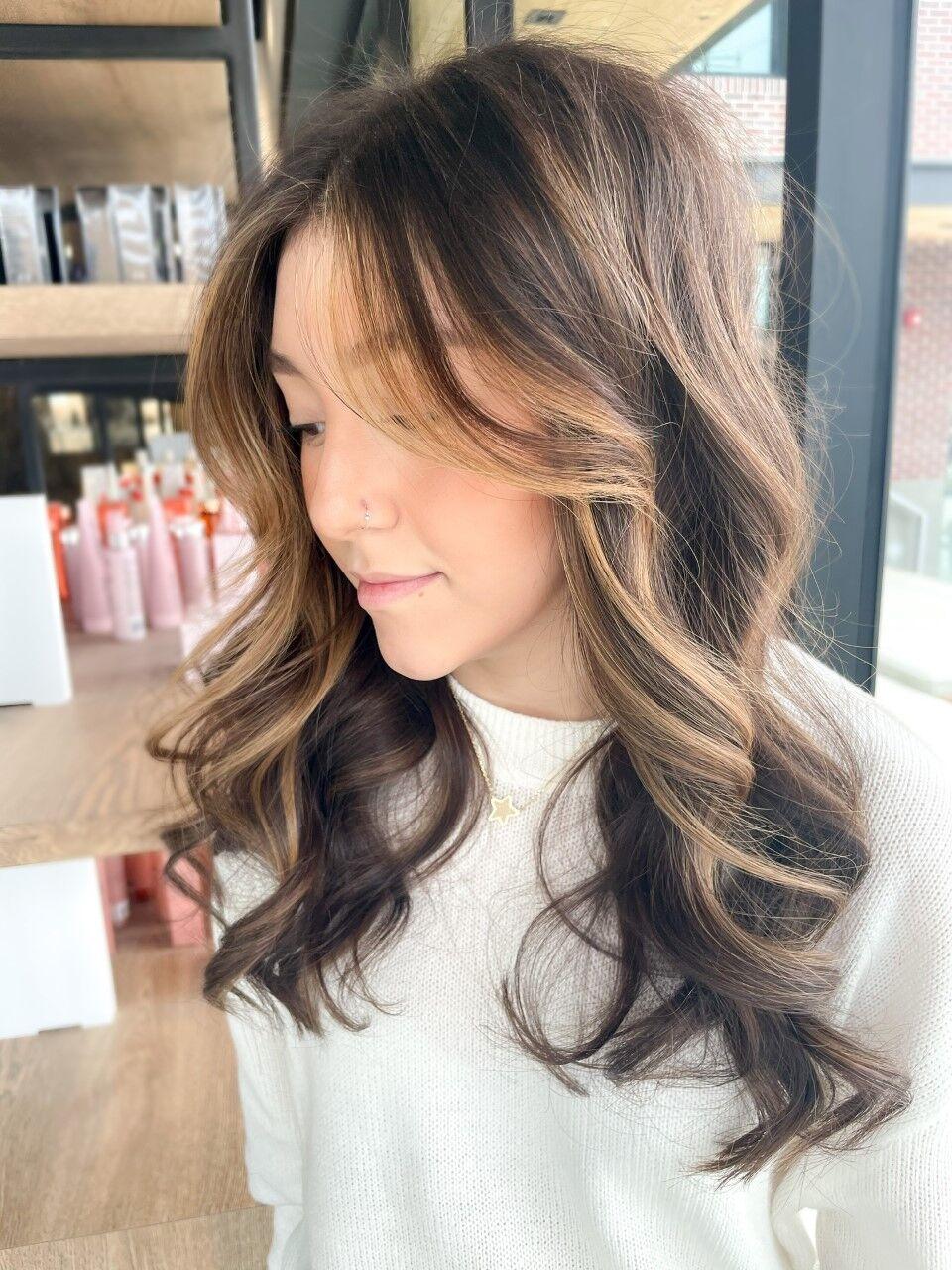 The blowout styles of the 90s are back! The more volume in your hair, the better. The undone curl that lasts for days is the perfect style to try this spring.