This year, 525 businesses were named in 115 categories. The top five winners in each category are listed, with exceptions made in case of a tie.
As editors we couldn't resist getting in on the action. We've named some of our favorites — as Editors' Picks — in each of the five categories:
Dine Local | Shop Local | Fun | Head to Toe | Services
We encourage you to use this list to support our local businesses now more than ever.
---
Dine Local 
Dishing up some of Tulsa's favorite foods, restaurants and folks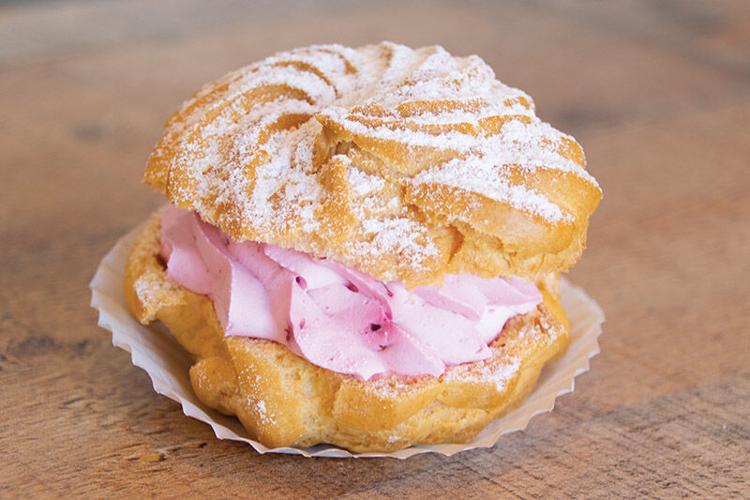 A taste of France
Get the best croissant you've ever had this side of the Atlantic at south Tulsa's Saint Amon Baking Co. We can't get enough of its freshly baked loaves, cream puffs, chocolate éclairs and cronuts.
6333 E. 120th Court, Suite F. saintamonbakingco.com
---
Freezer fillers
Destinations where you can fill your freezer with scrumptious, gourmet foods
---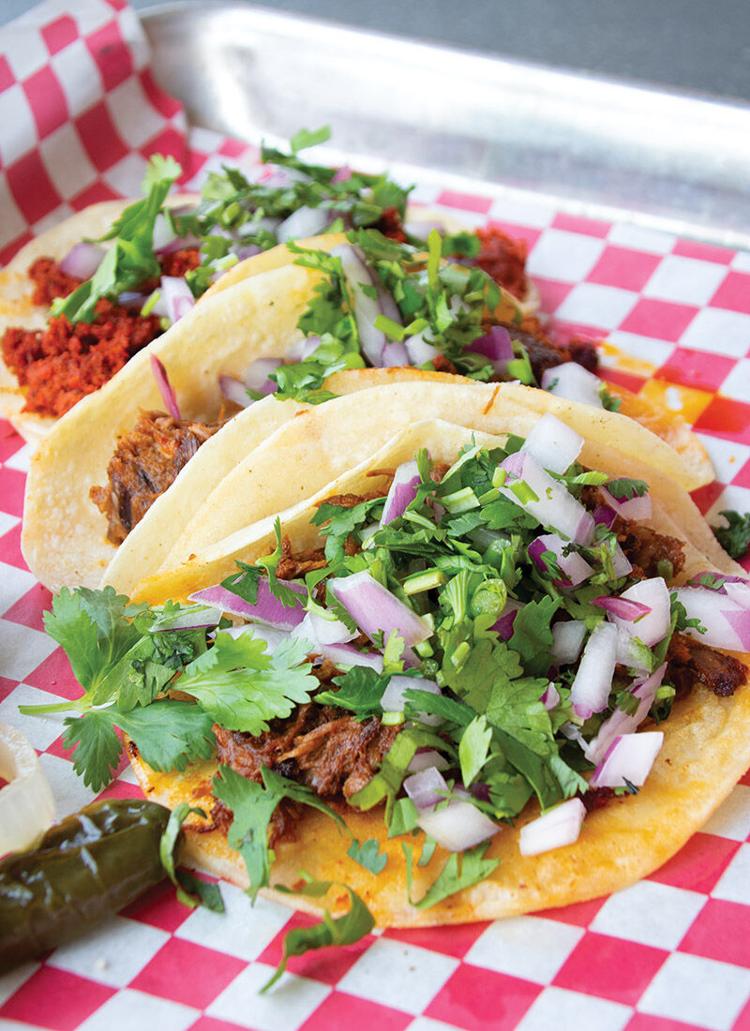 Try Mexican street tacos from &Tacos; Ichigo fries (fries topped with chicken, spicy strawberry sauce and jalapeños) from Umami Fries; and the Falafelopolis (chickpea falafel, vegetable salad, spinach, feta, tzatziki, red onion and herb-lime rice) from Bodhi's Bowl — all accessible at one stop: Mother Road Market. 1124 S. Lewis Ave. motherroadmarket.com
---
Favorite spots for spicy, off-the-menu flourishes
Brookside's 3 Tequilas has some of the best HOT salsa in town. Request the hottest "fuego" option as there are two levels of heat. 3308 S. Peoria Ave.; 25695 E. 71st St., Broken Arrow. 3tequilas.com
Sisserou's Scotch bonnet sauce is bright orange and bursting with flavor and heat. 107 N. Boulder Ave. sisserousrestaurant.com
Casa Tequila's on-request hot sauce is a mix of habanero with a light avocado taste. 5001 S. Harvard Ave.; 1311 S. Hillside Drive, Broken Arrow; casatequila.com
---
Birthed from the Yeti, the Rabbit Hole Bar and Grill is a Blue Dome hot spot with live music most nights and an incredible menu from Jason Kendrick Vaughan, aka Chef JV. 116 S. Elgin Ave. facebook.com/rabbitholetulsa
---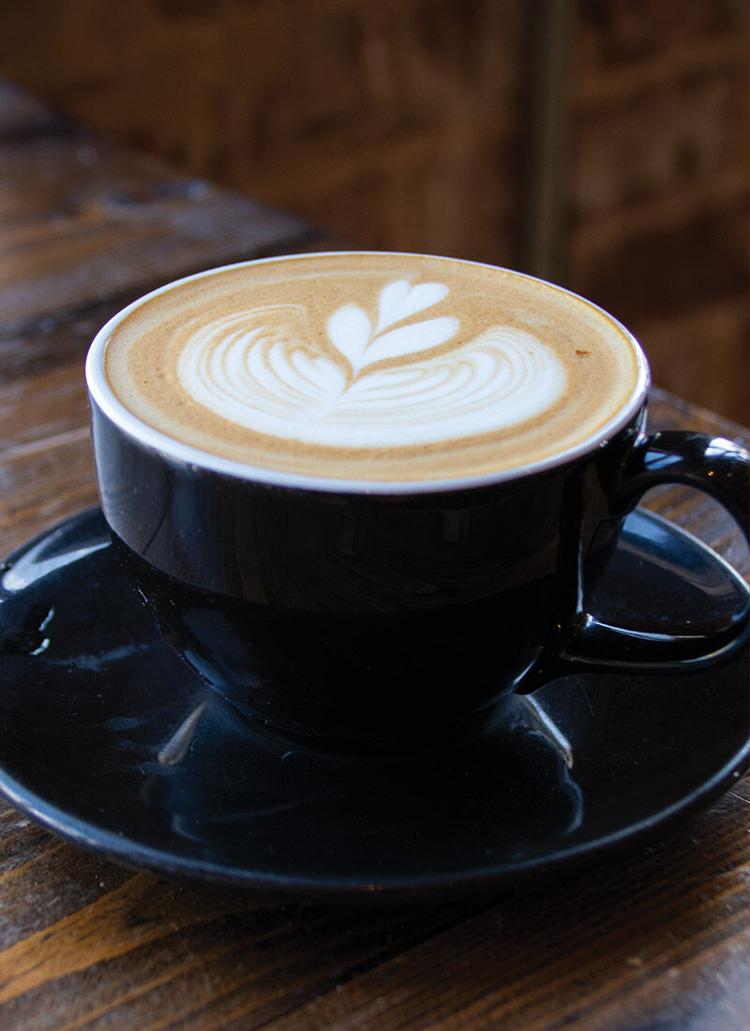 Foolish Things Coffee creates seasonal craft coffee drinks, making getting a latte even more of a treat. Recent lattes include a butternut spice in the fall and a cardamom this spring. 1001 S. Main St. foolishthingscoffee.com
---
Get dippy with it
Favorite places for ranch dressing:
The Brook
The Bros. Houligan
Hideaway Pizza
Mazzio's
---
Not only does Ludger's Catering offer event catering options, it also has a special monthly rotating lunch menu, perfect for office lunches. Our staff favorite: smoked brisket with homemade macaroni and cheese, sautéed green beans and chocolate cream pie. ludgerscatering.com/monthly-special
---
Shop Local
Where to find the city's must-haves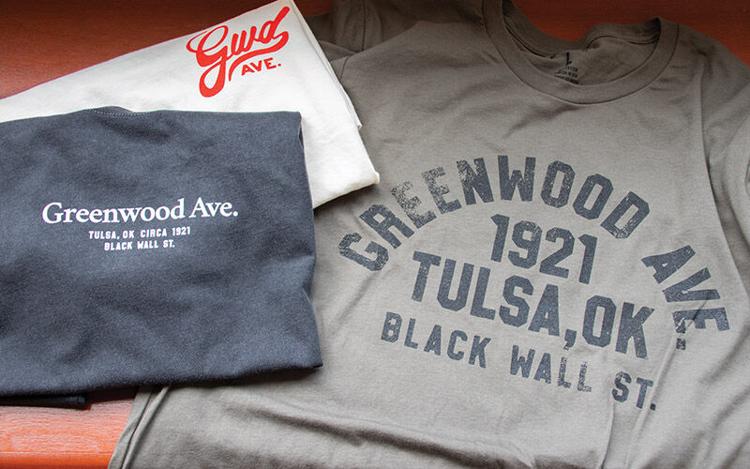 Favorite shops for Tulsa- and Oklahoma-themed tees
Owner Trey Thaxton's hope is that 19&21 will one day be a brick-and-mortar where he can potentially sell other Tulsa-related brands and apparel along with his own, Greenwood Ave. Thaxton donates 10% of all apparel sales to community- building efforts in north Tulsa. Designs are inspired by original Black Wall Street stores and their owners. 19&21 also produces a web series highlighting local Black entrepreneurs like Silhouette owner/founder Venita Cooper, whose shop carries Greenwood Ave. Apparel. Thaxton is already working on a magazine and Black business directory. 19and21.com
Boomtown Tees
Ida Red

208 N. Main St., 3336 S. Peoria Ave.

LivyLu
Mythic Press

2015 E. Third St., 1124 S. Lewis Ave. (inside Mother Road Market)
mythic.press
---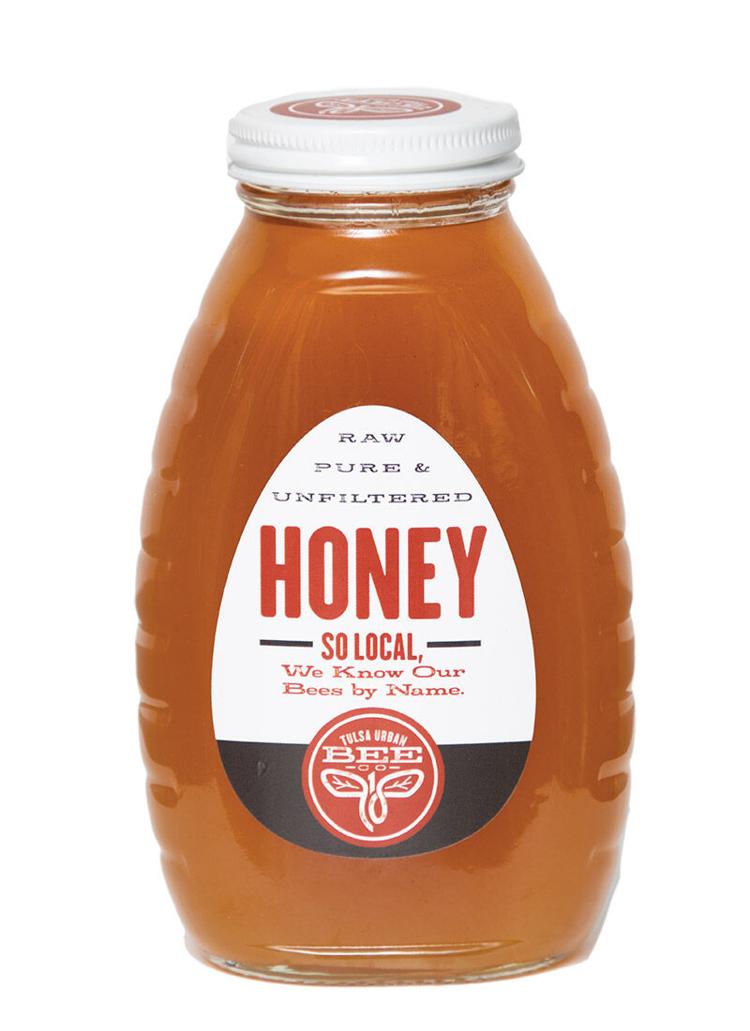 Do your part to save the bees.
Purchase products made using honey from Tulsa Urban Bee Co.'s 400 local hives. They offer honey, creamed honey, beeswax lotion bars and lip balms. tulsaurbanbeeco.com
---
3 shops we frequent
Picture-perfect store windows at Richard Neel HOME are a treat for the eyes when shopping in or driving down Brookside. 3742 S. Peoria Ave. richardneelhome.com
Spooky vintage decor and unusual gifts are easy to find at Good Mischief, 4612 E. 11th St. facebook.com/goodmischief
Gearhead Outfitters is chock full of Chacos sandals — in nearly every color and style — as well as many other clothing and equipment essentials for your next hiking or camping trip. 1948 Utica Square. gearheadoutfitters.com
---
Your puzzle partner
T.A. Lorton, 557 S. Zunis Ave., has some of the most vibrant, intriguing and tough puzzles in town. talorton.com
---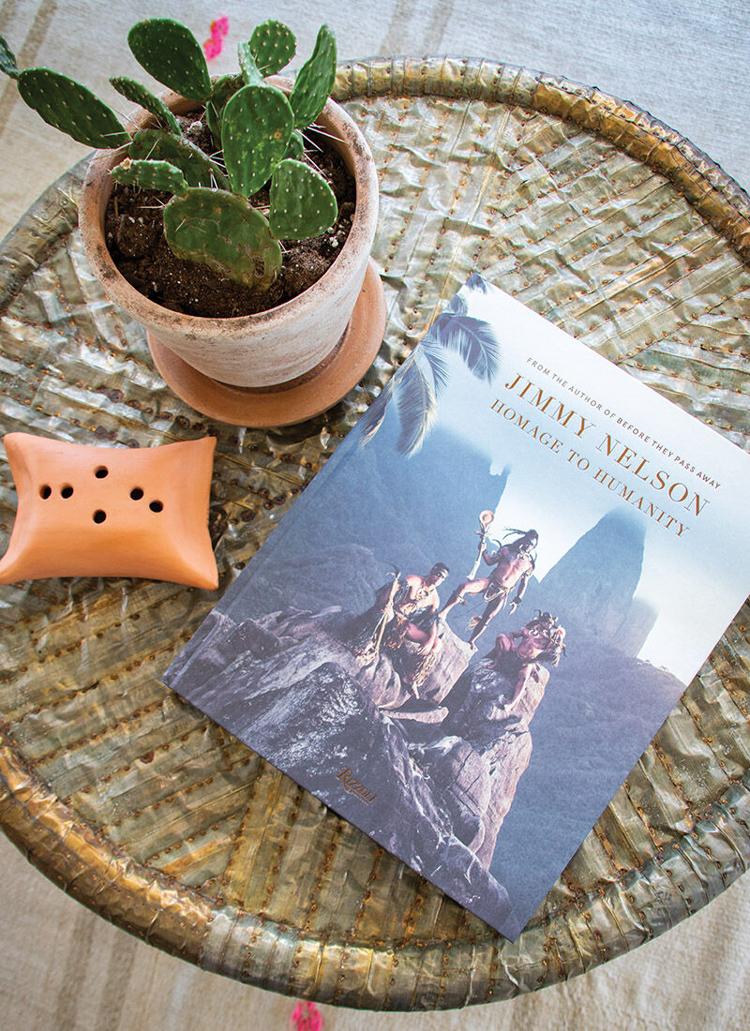 Jenkins and Co. offers a variety of handmade local items. Planters, pillows and prints will make your house feel like a home. Its delicate jewelry and bold accessories make perfect gifts for a birthday or other celebration. 1335 E. 11th St., Suite E. jenkinsandcotulsa.com
---
Support the arts
You have great local art; here's how to support it even more. Hang with custom frames from Ziegler Art and Frame. 6 N. Lewis Ave. zieglerart.com
---
Fun
Editors find the fun in this festive city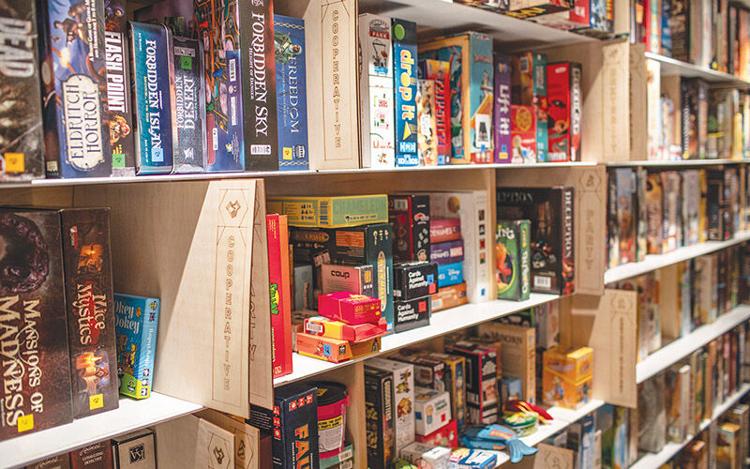 Throw down
Whether tossing dice or hurling axes, let it out at Shuffles: Board Game Cafe, 207 E. Archer St., Unit E; and Angry Axe Throwing, 7 N. Peoria Ave.
---
Tulsa Botanic Garden's yearly Spring Plant Sale of perennials, house plants, trees, shrubs and vines lets you bring the beauty of the public garden to your own home. tulsabotanic.org
---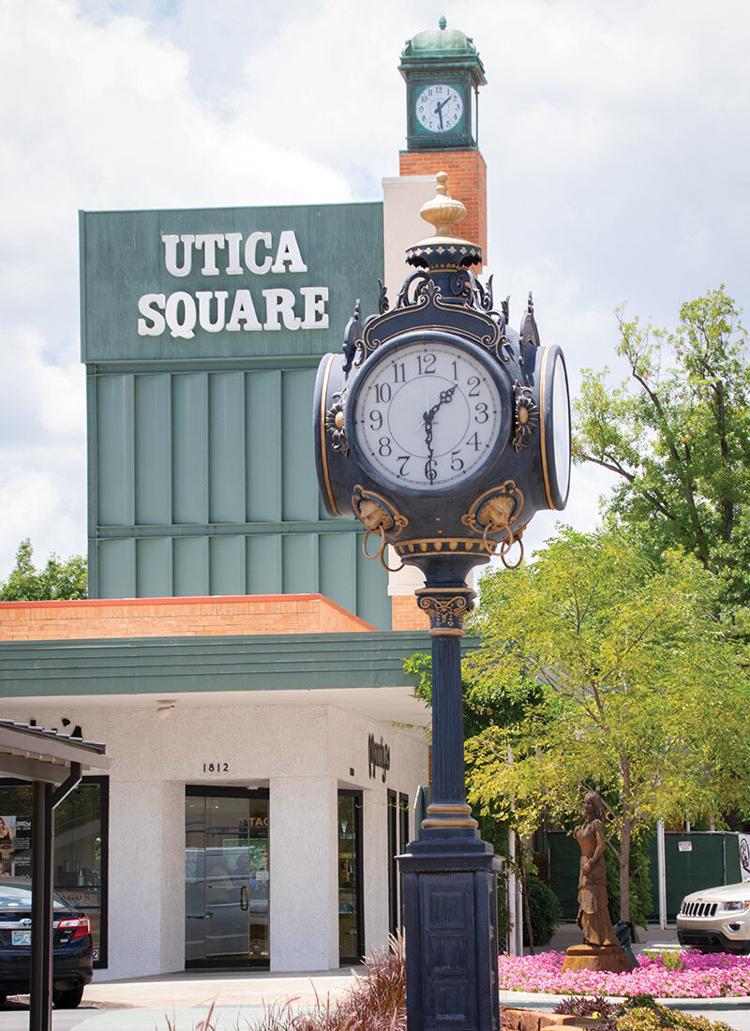 Tulsa time
Tour our favorite Tulsa time pieces:
Mid-Continent Tower
Grandfather's Clock Gallery and Clinic
Meadow Gold Sign
Utica Square

East 21st Street and South Utica Avenue
---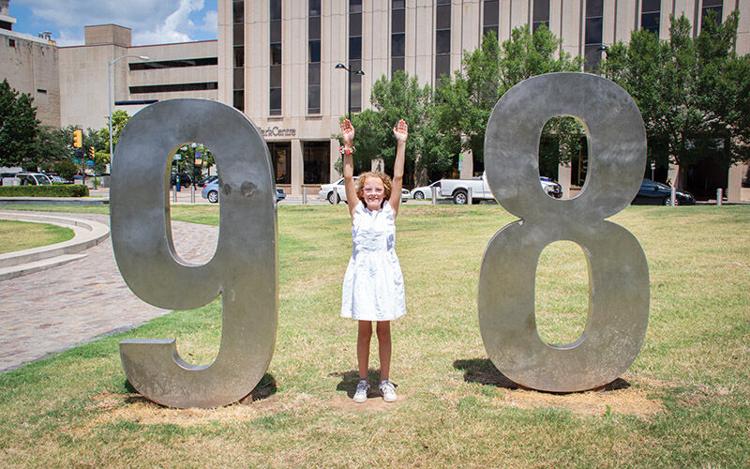 Strike a pose at the 918 sign at Chapman Green, 601 S. Main St. 
---
Best secret garden:
Stuart Park just north of Gilcrease Museum, 1400 N. Gilcrease Museum Road 
---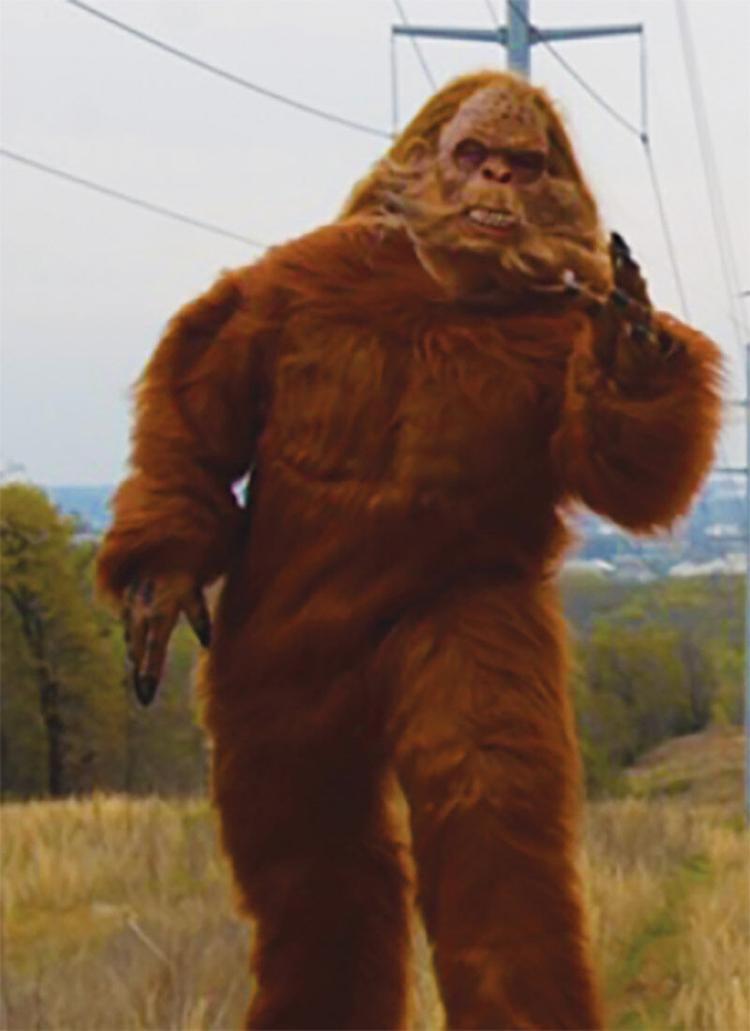 Shout out to Turkey Mountain's social media game.
In the midst of COVID-19, Social Distancing Sasquatch gave us all a laugh. And, who doesn't giggle at the "bad reviews."
@TurkeyMTN on Twitter and @turkeymountain on Instagram
---
Head to toe
Pampering and upkeep for every Tulsan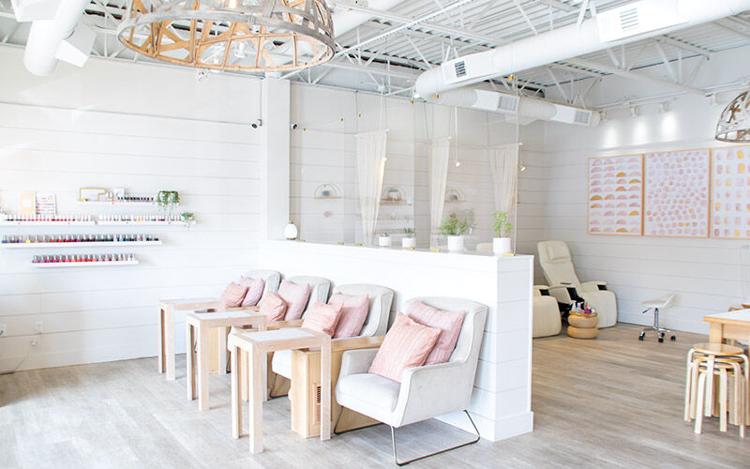 GO ORGANIC
Since opening in November 2018, Sweet Mia Nail Spa has been pampering Tulsa's fingers and toes with all-organic manicures and pedicures. Non-toxic polishes, homemade scrubs and masks, as well as zero-gravity chairs for pedicures are just some of the nail spa's flourishes. Plus, the place is just cute. 1605 E. 15th St. sweetmianailspa.com
---
Book it! 
Improve your mind with some reads from these local bookshops:
Whitty Books
Eleanor's Bookshop

1102 S. Lewis Ave., Suite D

Fulton Street Books and Coffee

210 W. Latimer St.
This bookstore in the Heights, just north of downtown, has a well-curated selection of books for all ages. With the Ally subscription box, readers receive two books, curated resources and access to an online learning collaborative. (The subscription box is currently on waitlist).
---
Supportive services
Emily Landry's Birth with Confidence Childbirth Classes offer knowledge, insight andcomfort for those in search of labor and delivery education.
---
Award-winning cancer care
Cancer Treatment Centers of America-Tulsa has been recognized by numerous health organizations for its comprehensive care.
cancercenter.com/locations/tulsa
---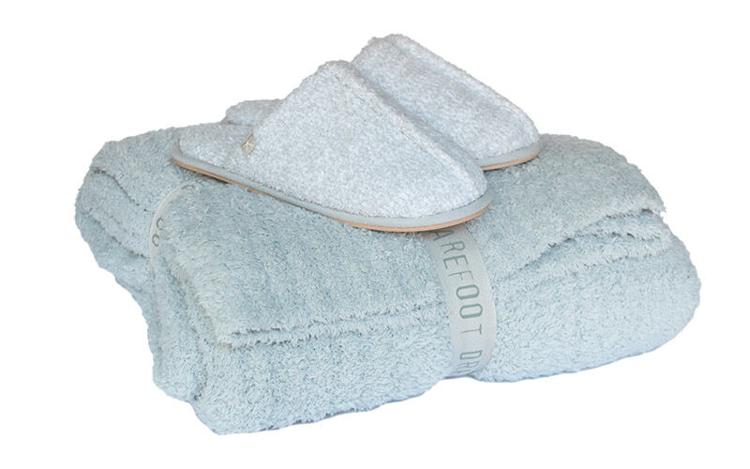 Pamper yourself with new, luxurious bath towels, a new robe and other indulgences at the Dolphin. 1960 Utica Square. thedolphinfinelinens.com
---
Quality medicine
Tucked away in Riverview, Uptown Wellness is a dispensary with a large selection of cannabis and daily deals that make high-quality bud affordable. Ask about their $125-ounce deal (tax included). 1215 S. Houston Ave.
---
Feel-good family
Free Spirit Chiropractic offers chiropractic care with a family focus for patients of all ages. 1733 S. Lewis Ave.
---
Services
Where to find help with all your home, auto and life needs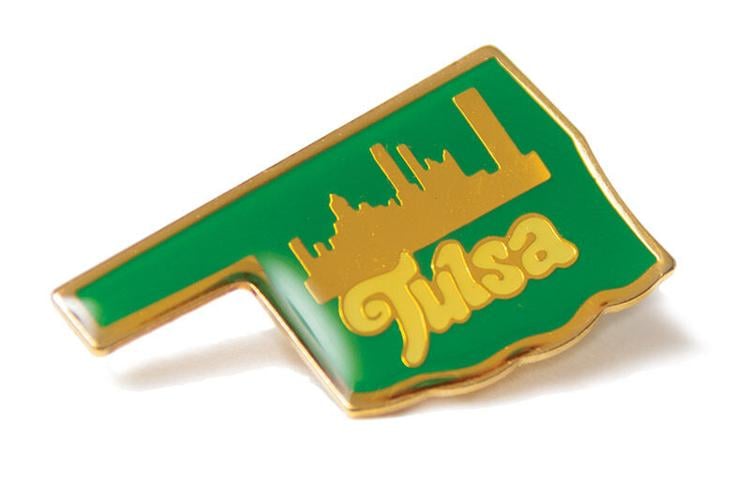 Pin up
The friendly staff at Positive Pins by the Pin Man Oklahoma helps you create the perfect pin, whether it's for a personal celebration or an office event. 802 E. Sixth St.
---
Pump it up
Fiesta Mart's tire pressure gauge on its air pump is not only helpful, but free. 3535 E. 31st St. fiestamartok.com
---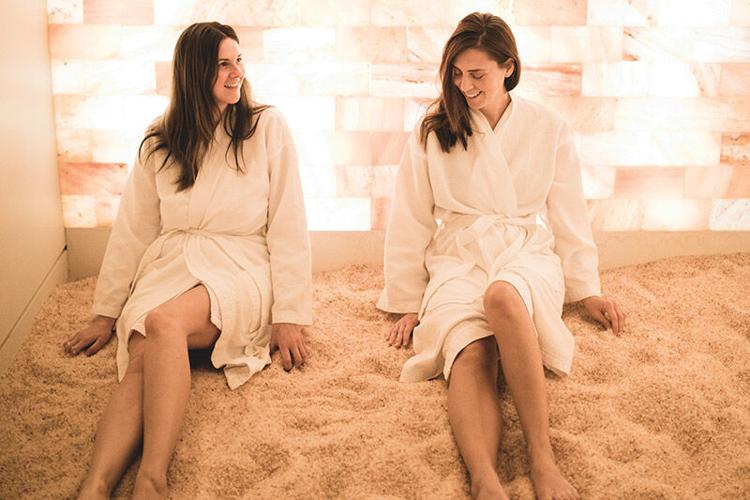 Poppi's, a holistic downtown spa, is now offering "patio services" for those who are social distancing.
Clients can enjoy a facial, massage or mani/pedi under the sun with misting fans.
The spa also offers private infrared sauna sessions as well as salt therapy sessions, both indoors. 302 S. Frankfort Ave., Suite C. tulsapoppi.com
---
Sunderful Superheroes trains princesses and superheroes and sends them to your child's birthday or other special event. Princesses will even sing upon request. 918-892-5492. facebook.com/sunderfulsuperheroes
---
Local gift company Blasem Box will send an intentionally curated box of treats and treasures to a friend or client. Choose from premade or custom boxes that can be shipped coast-to-coast. 918-231-6837. blasembox.com
---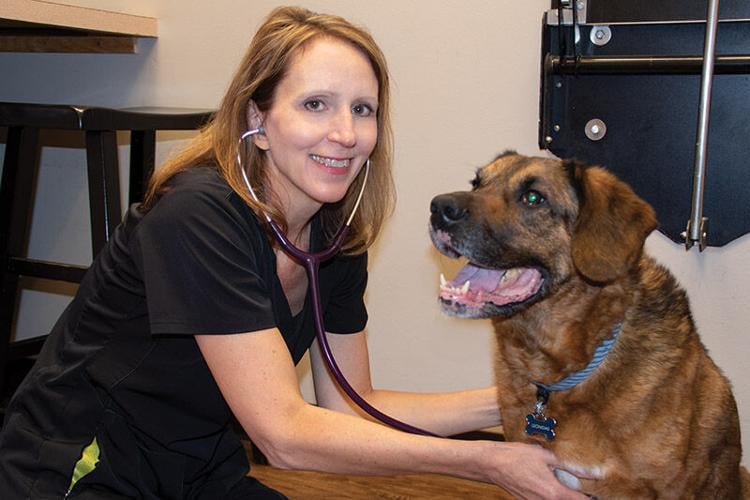 Whether it's a happy visit or a sad visit, the veterinarians and techs at Riverbrook Animal Hospital go above and beyond for your pets, understanding they're truly part of the family. 3750 S. Peoria Ave. riverbrookpetvet.com
---
Screenprinting pros
These local shops are ready to design and execute your screenprinting needs.
Flash Flood Print Studios
Boomtown Tees
Tulsa T-Shirt Factory
Greenhouse Outfitters
Oklahoma Ink
---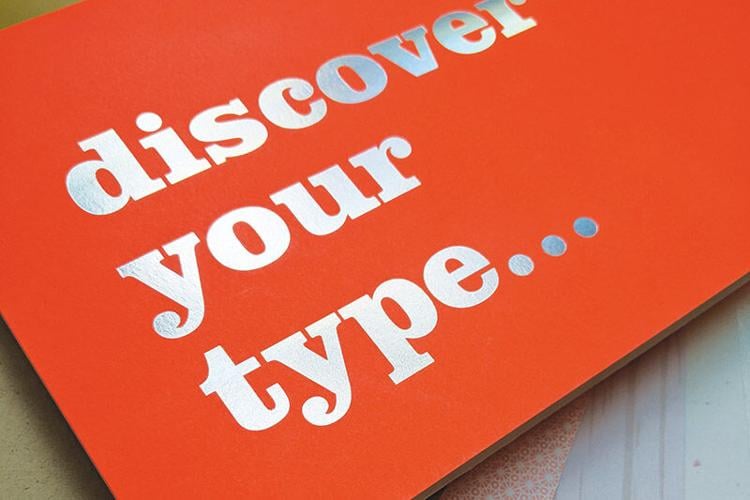 Quik Print of Tulsa is a local, full-service printer who offers fast turnaround, creative paper and printing options, and quality service. 3711 S. Sheridan Road. qptulsa.com
---
Whether you need pants hemmed or a custom suit, UWS Alterations and Designs is the place for quality bespoke goods. Both turnaround time and prices beat many other tailors in the city, and customer service is impeccable. 205 E. Pine St., Suite 16. uws-alterations-designs.business.site
---
Answer a few questions about what you like to read, and Magic City Books will create a literary care package personalized just for you. Total cost includes sales tax, plus shipping and handling fees. 221 E. Archer St. magiccitybooks.com