7 innovative ways to drink your Guinness
With a few modifications, this versatile, complex brew can take on new life.
By Angela Evans
Guinness is considered by many the official beer of St. Patrick's Day shenanigans. The thick, dusky nectar isn't to everyone's liking, but with a few modifications, this versatile, complex brew can take on new life. Below are some Guinness concoctions that are sure to have Irish eyes a'smilin'.
1. Guinness Bloody Mary
Add a hint of fizz and smoky heft by adding a splash of Guinness to your favorite Bloody Mary.
2. Guinness Float
Create a frothy float by adding a scoop of your favorite ice cream and a dash of Baileys Irish Cream liqueur to your Guinness for a decadent adult beverage.
3. Black Velvet
A Black Velvet is the unlikely pairing of Guinness and Champagne, but bubbles lift the beer's fruity notes and cut through the creaminess.
---
---
Online exclusive: Keep scrolling for even more ways to drink your Guinness!
4. Guinness Black Magic
More of a cocktail connoisseur than a beer imbiber? Try this unique concoction from blogger Lucy Parissi, the Guinness Black Magic — a combination of Guinness, blackberries and bourbon. No luck of the Irish required.
5. Half and Half (or Black and Tan)
Depending on who you ask, this beer bev is half-Guinness, with the remainder made up of Smithwick's, Harp or cider (Kilkenny's has a fabulous version of the latter, called a bruised pear).
6. Guinness and Bailey's Milkshake
The logical next step to the Guinness Float.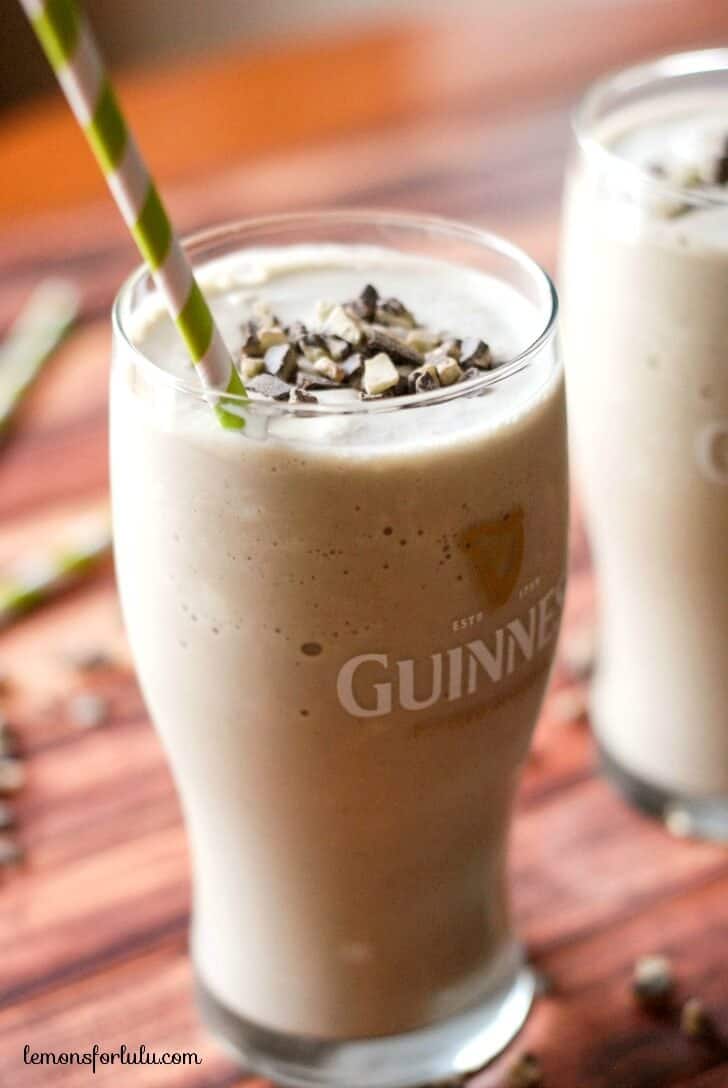 7. Guinness Jello Shots
Enjoy the rich flavor of the beer without being overwhelmed by an entire pint of the stuff. These little cuties are perfect for parties, too!