A tea snob's journey into Tulsa's coffee culture
How the cold brew craze clued me in to where the 918's coolest caffeinators spend their days.
By Meagan Collins
Published:
Tulsa seems to have an endless supply of coffee shops, mainly of the hipster variety.
From Topeca and The Phoenix to Double Shot and Cirque Coffee, there's plenty of room for any preference. Not to mention Shades of Brown, The Gypsy, Foolish Things, Fair Fellow, Cirque, Chimera, Café Cubana, Coffee House on Cherry Street, and 918 Coffee…
Some are great. Some make me want to become a coffee guru. Some just have a cool name with trendy but really uncomfortable bar stools.
But for most of my life, I've been a tea snob with a very particular taste.
I began the tea journey drinking strictly Twining's Irish Breakfast Tea. I thought green tea was for the weak or just my grandmother, loose leaf was only for the rich and retired, and anything else was just cheap herbal.
Confession: I always drank tea cold or room temperature.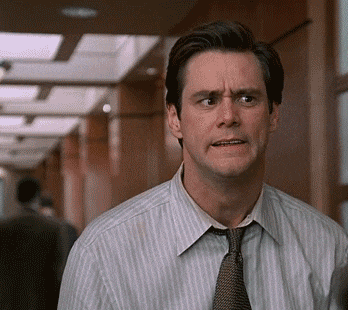 I know, I know — stop gagging. It tastes better than it sounds.
Then I tried blooming tea for the first time and was mesmerized by the flower that bloomed in my cup and tasted so delicate and sweet. From there, I began to accept the idea of loose leaf, green tea, and the art of the slurp.
It wasn't until many years later that I discovered the complex flavor profiles of traditional Asian teas, such as Chinese oolong and Japanese matcha. And, of course, I drink as much boba tea (tea + milk + tapioca balls = delicious!) as my wallet can afford.
Somewhere between my journey from breakfast teas to Gyokuro I began drinking coffee. Like my tea beginnings, I drank it cold or lukewarm.
Then, cold brew coffee became a thing and I latched onto the trend.
So far, I haven't found a bad cold brew in town. Chimera's nitro-infused cold brew is one of my favorites.
Other forays into the coffee shop trends have been less than rewarding.
Once I tried a flat white and twice I tried a chai latte. Not a fan.
Only recently have I explored the chocolaty, sugar coma-inducing goodness that is an iced mocha. Fair Fellow's comes with sugar crystals at the bottom for an unexpected texture, but a rich, creamy experience.
On the lighter side of the coffee bean, I found that a latte makes a great pick-me-up at the beginning or the end of the workday. Shades of Brown's spicy latte hits the spot. With a kick of spicy espresso and plenty of steamed milk, similar to rooibos in flavor, it can satisfy when a cup of tea just won't do.
There's more to a good coffee shop than just a good latte, just as there's more to a teashop than boba.
In fact, the establishment must meet my four basic criteria to be considered for a return visit:
A pleasing aesthetic

Good food

A convenient location

A plethora of power outlets
And if you're in the mood, it doesn't hurt if there's a local band playing in the background. Personally, I've found all those things at The Phoenix. But my bibliophile bias might be showing.
But, no matter how many house-made syrups it has or different scones it serves, a coffee shop needs good black coffee.
Whether they source their beans locally and organically, grind them in-house, or use the finest French presses, every good coffee shop worth its price tag needs a classic cup o' joe.
Topeca goes to great lengths to ensure each cup of coffee is carefully crafted, responsibly sourced, and absolutely delicious!
They even offer coffee geek courses, so barista wannabes like myself can make and taste their own creations. Hopefully someone will open a tea shop with the same vision in mind.
As a fledgling coffee drinker, I quickly learned that in Tulsa's coffee culture everyone has their go-to coffee shop, and they will fight you.
After they've had their coffee, of course. And, although I'm not a coffee snob just yet, this tea snob is learning to embrace this trendy coffee culture.
Are you a coffee shop loyalist or a loose-leaf snob? Sound off in the comments!